We use affiliate links. If you buy something through the links on this page, we may earn a commission at no cost to you. Learn more.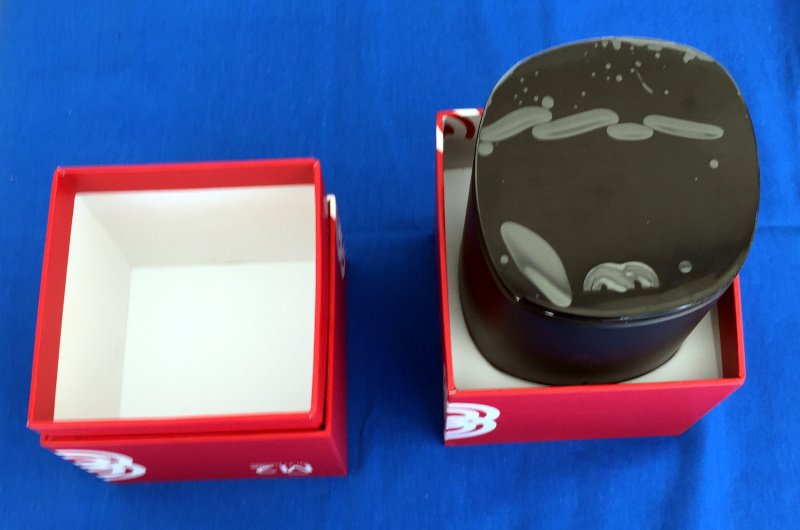 REVIEW – I have been researching mesh networking systems to try and solve the problem of excess traffic on my home WiFi network. I hope to create an isolated wireless network for my home office. I volunteered to review the Mercku M2 WiFi Mesh system based on a review the the systems specifications.
What is it?
The Mercku M2 Mesh WiFi Swarm is a multi-node system that consists of two or more Queen nodes used to create a mesh network designed to cover up to 6000 square feet. The M2 system may also be used to create isolated guest networks or used as a point-to-point wireless bridge. The M2 system uses a single Queen unit as a base station which connects to your WAN and one or more other Queen or Bee (smaller, lower power mesh units) to create a mesh network that will cover up to 6000 square feet when using 3 Queen units.
What's in the box?
Each M2 Queen is packaged in an elegant split box which would be right at home holding an Apple device. Inside the box you find
M2 Queen unit
12 V, 1.5 A power supply (wrapped in bubble wrap)
Flat Cat6 network cable
Set-up guide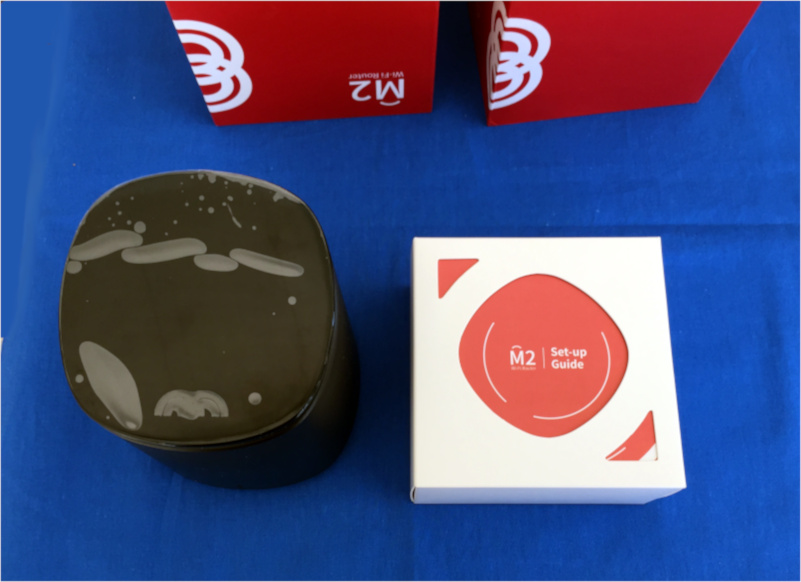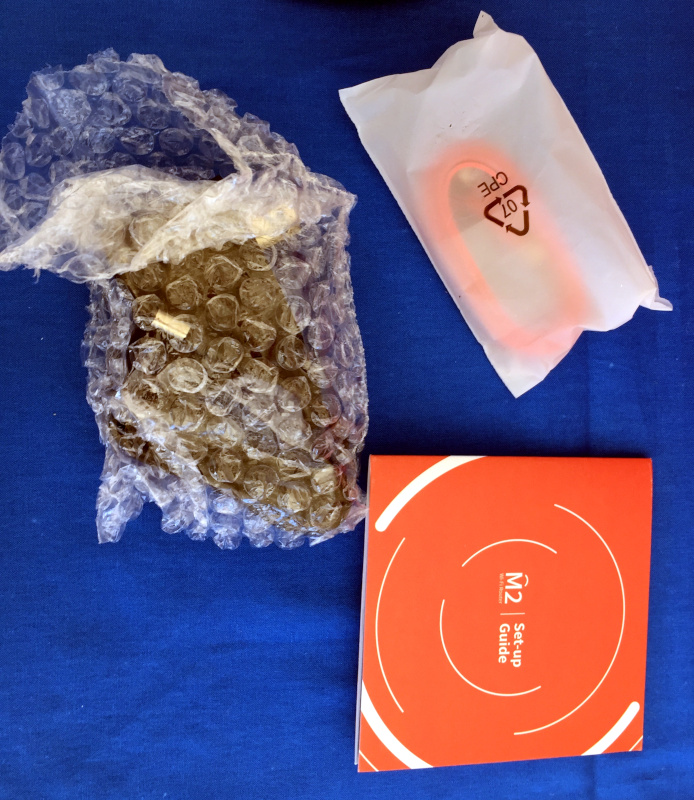 Hardware specs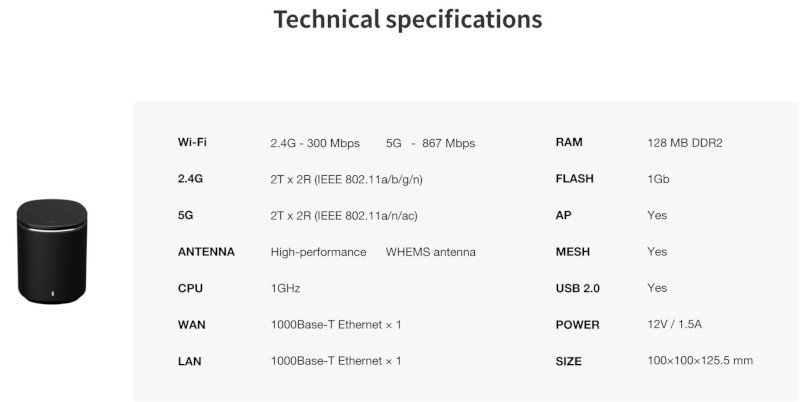 The Queen units each have a power port, a WAN port, a LAN port, and a USB-A port on the bottom of the unit in addition to a reset button.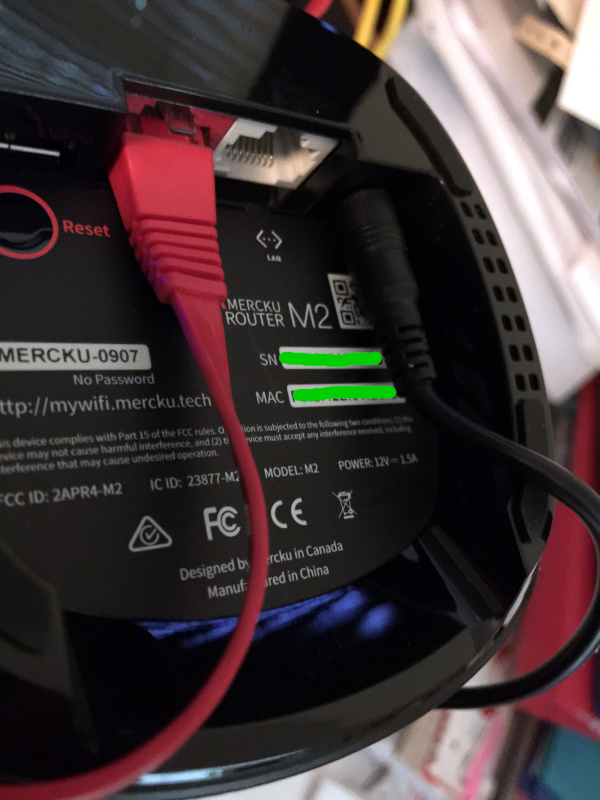 Design and features
I was sent a two-Queen unit system to review. This should have easily covered my 2100 sq ft home.
Never miss one of our posts again. Sent MON, WED, and FRI with the latest gadget reviews and news!
The M2 system is listed as supporting
2.4 and 5 GHz networks
Smart Connect
VPN
Port forwarding
Various QOS logging and testing features
DMZ hosting
Dynamic DNS
Guest networking
Point-to-point bridging
Setup
Setting up the base M2 unit is billed as being a simple process:
plug the power adapter into an outlet and attaching it to the M2
connecting the enclosed Ethernet cable from the M2 to your existing modem or modem/router
downloading the Mercku app for your iOS or Android device (skip if just using a laptop)
connecting to the open WiFi hotspot created by the M2
configure the M2 using either the app or the web interface
My experience was somewhat more complicated.
As I was running a COX Cable Arris modem/router, I followed the directions for connecting the Queen unit to the modem using the LAN rather than the WAN port. I was unable to get the unit to connect to my network. I tried using the WAN port to no avail. This necessitated contacting Mercku's technical support department. Their tech support group is run from offices in China which means an 18 to 24 hour turn around for questions / problems. After several rounds of emails, it was decided that I should try the second unit. We were finally able to get the second unit to connect, and I was told to upgrade the firmware on that unit to see if I could connect the second unit to the first using the router's web-based configuration tools. I was not initially able to get it to connect, so a replacement unit was sent out. Once the replacement unit arrived and had its firmware upgraded, I was finally able to get a basic mesh network running.  Once two nodes were working, the original node decided that it would join the party.
I also had trouble getting the individual satellite nodes to recognize the base node when building out the mesh. I often had to stand holding a unit above my head or laying it on its side to get the units to connect. This occurred whether the units were 6 inches, 6 feet, or 36 feet apart.
The upgraded firmware seemed to solve the connection problems and greatly expanded the options for setting up the network from just providing basic WiFi services to now include point-to-point bridging and a fire-walled guest network.
Configuring the mesh network is done using a graphical interface to name individual nodes and map their connections to the base unit.
One big part of the problem with setting up the M2 network is the lack of in-box documentation and confusing on-line documentation which does not always match what you see in the configuration interface (different firmware versions). Additionally the documentation contains numerous grammatical errors, some of which may lead users down the wrong path.
Performance
Almost immediately, I began experiencing disconnects between the model and the M2 base units and between the base units and the mesh nodes. The system would remain stable for hours at a time and then disconnect before reconnecting again after a seemingly random interval. The modem/router remained connected to the outside world. I was assured by tech support that I would be able to run an isolated network using the M2 units, but I also tried putting my router in bridge mode and letting the M2's do all of the network heavy lifting. I saw the same results.
The frustratingly long delays between responses to my tickets left me feeling a bit like Dave Bowman trying to diagnose HAL with only remote help available to him. After a series of conversations with Mercku's technical support group over the course of several weeks (which included a multi-day gap when the senior support person was unavailable), I decided to throw in the towel on the mesh network and started trying the point-to-point bridge feature to support my home office.
I'm happy to say that this mode has worked nearly flawlessly. While not what I had hoped for, I was able to connect an old 100 mbps into the LAN port on one of the remote units to handle the array of networked devices on my desk.
I don't know if I just got some bad devices, or if there are fundamental problems with the system. Reviewers on other sites have both sang the praises of the M2 and noted problems getting it set up, so I think there may be some quality control issues with the early units.
What I like
Configuration interface is fairly well done
Point-to-point network mode
What needs to be improved
Documentation
Timeliness of responses to technical support requests (no phone / online chat option)
Stability of the mesh network.
Final thoughts
I cannot recommend the M2 system as delivered for review as a mesh WiFi networking system. There are too many problems getting the nodes to talk to one another and getting answers in an asynchronous way from tech support makes tracking down problems (whether user-caused or hardware) difficult at best. However, the system has worked very well in point-to-point bridge mode.
I think if Mercku can resolve the technical support issues, the setup issues may get resolved as well. Mercku needs to have a chat or phone option for North American customers that operates at least during normal North American business hours.
Price: $240
Where to buy: Mercku's e-commerce portal, Amazon, and others.
Source: The sample of this product was provided by Mercku.