We use affiliate links. If you buy something through the links on this page, we may earn a commission at no cost to you. Learn more.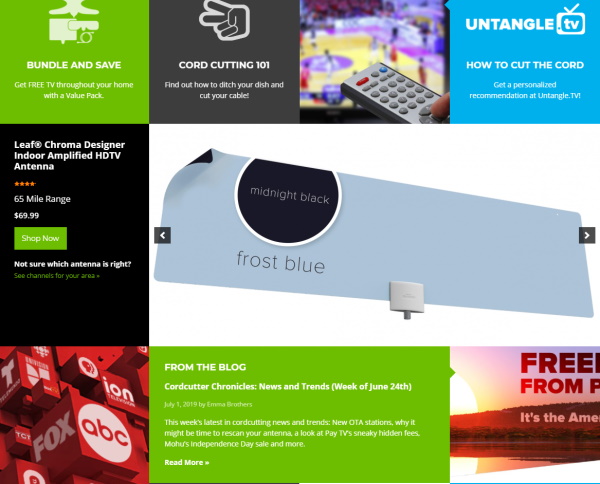 GIFT IDEAS NEWS – A few days ago, I received my latest cable TV bill and while the charges were about the same as the previous month, I decided that I spend way too much money on this service. Granted that my cable TV service includes internet and phone service, I still think that I pay way too much. When I scroll through the TV guide, I have access to hundreds of channels, but I only watch the same 15 to 20 channels and the rest I very rarely if ever look at. However, I do spend time each week watching content from Netflix, Amazon Prime, etc., and I am spending money on those services too. I decided that I really need to look at a permanent and economical cord-cutting solution. I know that depending on where you live, there are many over-the-air channels available for free, and many are available in HD.
Enter Mohu!! This is a company that focuses on TV for free, and they offer approximately 44 models of over-the-air antennas to fit just about every location and mounting option. Their antennas are very easy to assemble, mount and connect, and they are designed to blend into your room décor.
This holiday season, the gift of "free" TV may just be the right gift for the right person. You can head over to the Mohu website, and check out their antennas, accessories, bundles and holiday sales. Prices for antennas start as low as $17.99.