We use affiliate links. If you buy something through the links on this page, we may earn a commission at no cost to you. Learn more.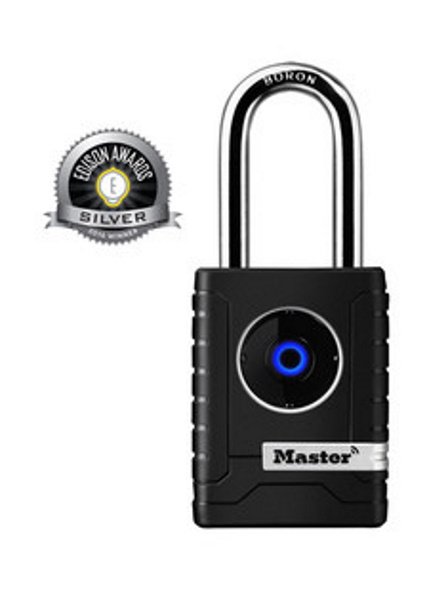 GIFT IDEA NEWS – A few days ago, I was chatting with a neighbor and he commented about the number of packages that I receive each day. He was saying that when he hears footsteps in the hallway, he looks through his peephole and he always sees a driver from either FedEx, DHL, UPS, USPS or Amazon. I am sure that the number of Amazon boxes at my door must be obvious to all my neighbors 😊. Luckily, I live in a building within a gated community that inherently includes several locked doors and security points before you can reach my door. It is not the norm for me or my neighbors to have packages stolen.
But what about all the folks that do not have this luxury and need to leave their gate or a shed open for delivery of their packages? These days, we constantly hear about packages being stolen, and in some cases, the thief gets in through the same open gate or shed door.
Enter the Master Lock Bluetooth Padlock Outdoor for Personal use!! This Bluetooth padlock and is made of boron alloy, offering maximum resistance to cutting. The smartphone/app interface allows you to forget about keys or passwords, and also allows you to assign permanent or temporary access to others using including via a directional code on the lock keypad. You can do things like adding the temporary access code to the UPS/FedEx/DHL driver instructions. You can also use it for a storage locker on your porch so that packages can be securely delivered.
If you know someone that can use this Bluetooth padlock, it would be a great gift for this holiday season. You can head over to the Master Lock website or Amazon and pick one up for $163.06.