We use affiliate links. If you buy something through the links on this page, we may earn a commission at no cost to you. Learn more.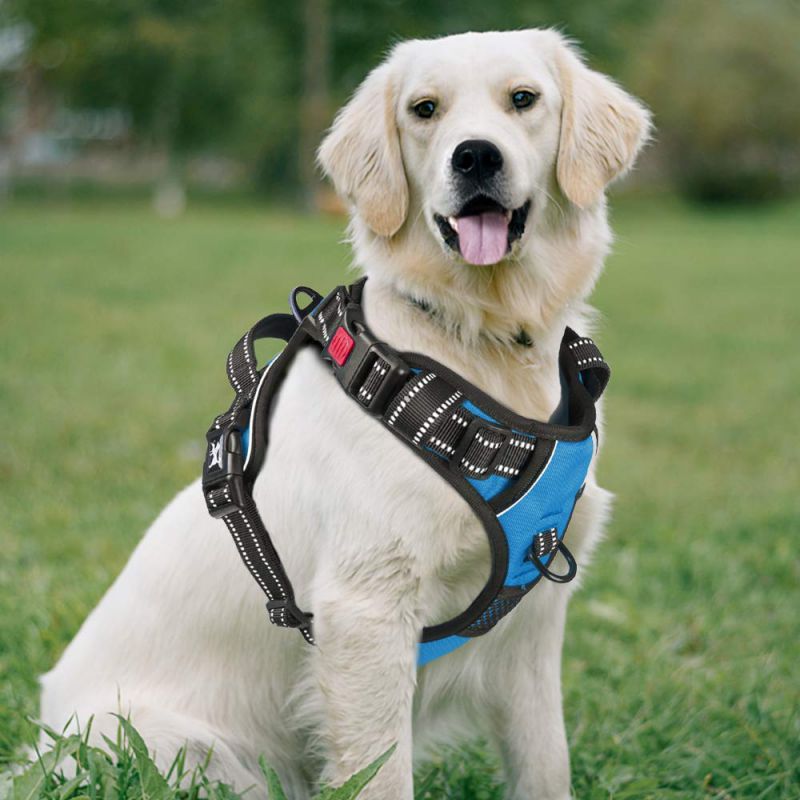 NEWS – PoyPet's dog harness is well designed and easy to clip into place, even with an anxious little pup like mine. Plus, it discourages your canine companion from pulling without choking them.
While hiking in Red River Gorge, Kentucky, my high-energy lab mix got spooked and wiggled herself right out of her harness. It was terrifying and dangerous. Thankfully, no one got hurt. But that harness fail immediately sent me shopping for a stronger, better fitting replacement.
PoyPet's harness comes in five sizes, and there's a detailed sizing chart on Amazon to help you get the perfect fit. After taking her measurements, I was surprised that my pup needed a small, whereas I'd typically get her a medium.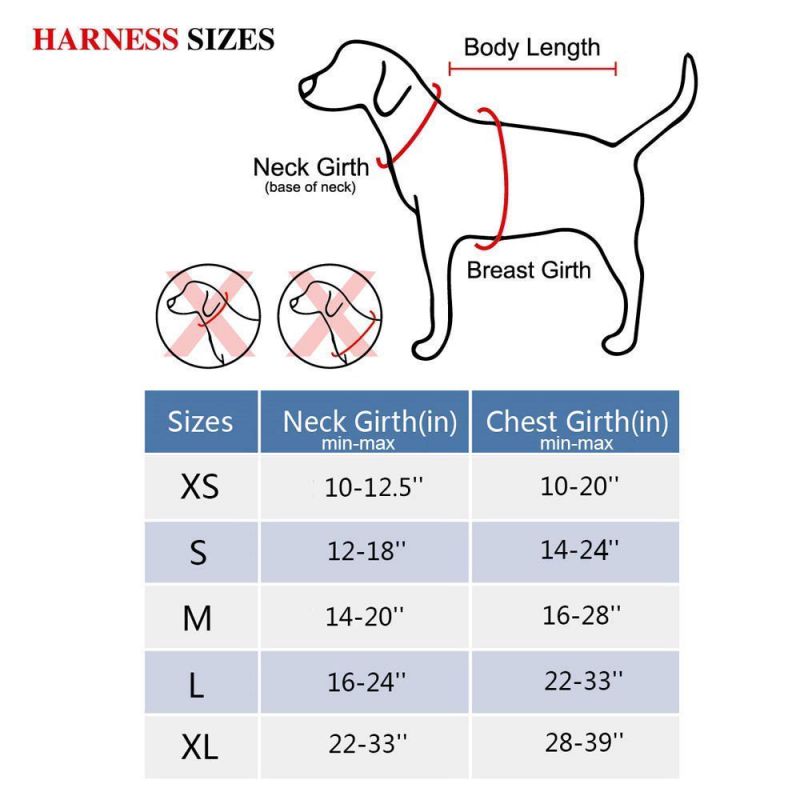 The quick-release buttons make it easy to get the harness on and off, with a red button around the neck, and clips on either side of the body. 
My favorite feature is the padded handle, which really helps to steer, control and reposition my anxious rescue dog during walks, runs, hikes and even car rides.
It comes in 16 colors and patterns.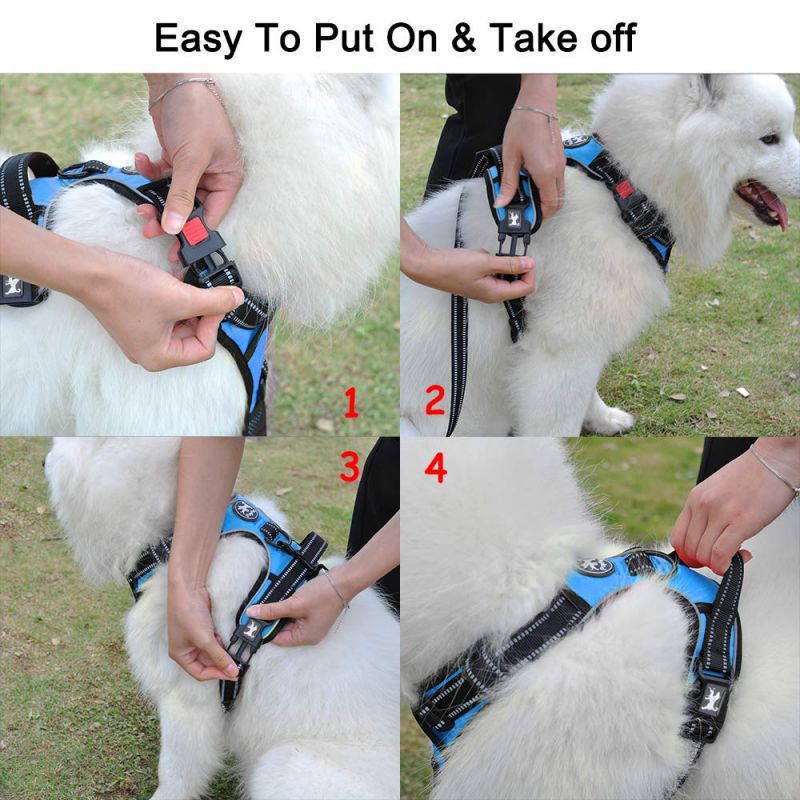 Prices range from $19.99 (XS) to $21.99 (XL) on Amazon. Right now, the average rating on Amazon is 4.3 out of 5, with more than 1,800 reviews.