We use affiliate links. If you buy something through the links on this page, we may earn a commission at no cost to you. Learn more.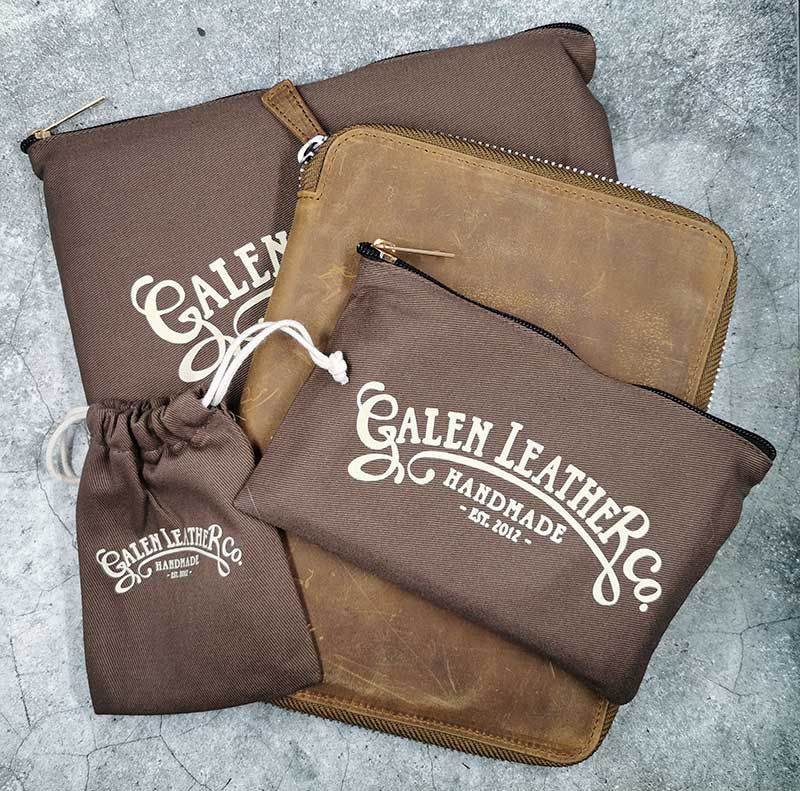 REVIEW – I'm a journal, notebook, stationery, and pen addict, so if someone offers me any of the above to review, it's crazy hard for me to resist. When the kind folks at Galen Leather Co., offered me one of their A5 Leather Zip Folios AND some of their notebooks, the word no didn't come to mind at all. Let's check them out.
What is it?
The A5 Leather Zip Folio from Galen Leather Co., is a zippered leather cover that is designed to be used with A5 sized notebooks (5.83 x 8.27 in).
Design and features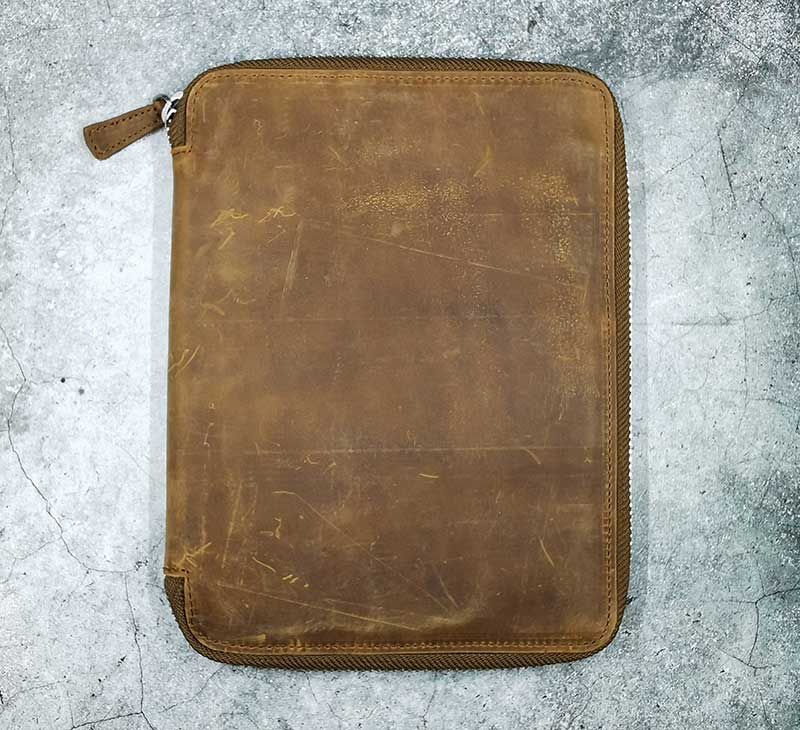 The Galen Leather A5 Leather Zip Folio is available in a few different colors including the Crazy Horse Brown color that I picked. The folio is made of vegetable oak tanned cow leather. If you look at the image above, you can see that it has marks and scratches. Yes, that's the way the folio looked brand new and right out of the package. But wait, I'm not complaining because I think it makes the covers look rugged and well used when they have marks like that on them. The more marks, the more beautiful it looks in my opinion.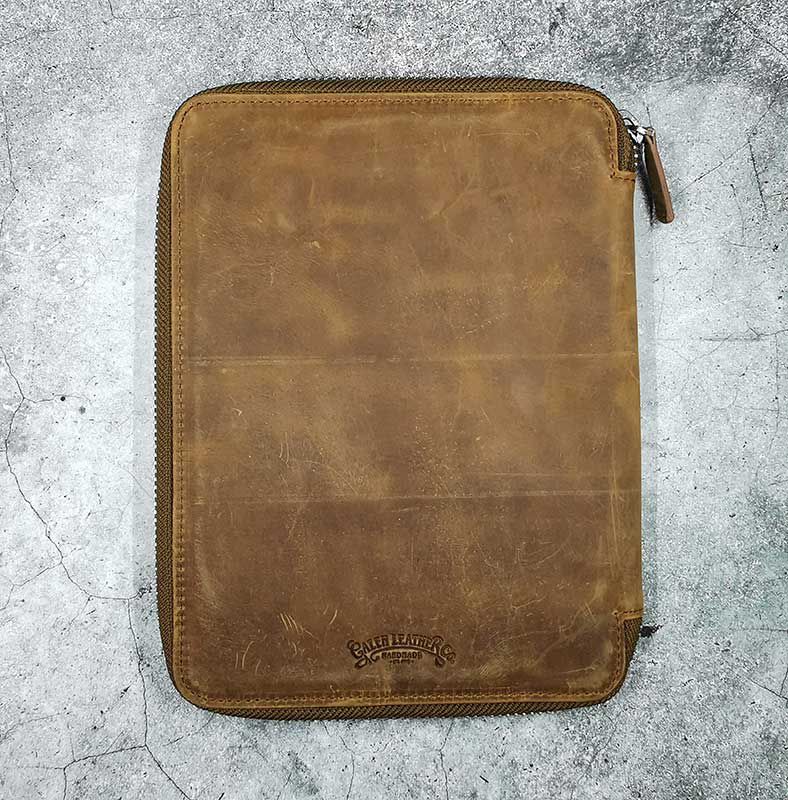 The back of the folio has the Galen Leather Co. logo stamped on the back.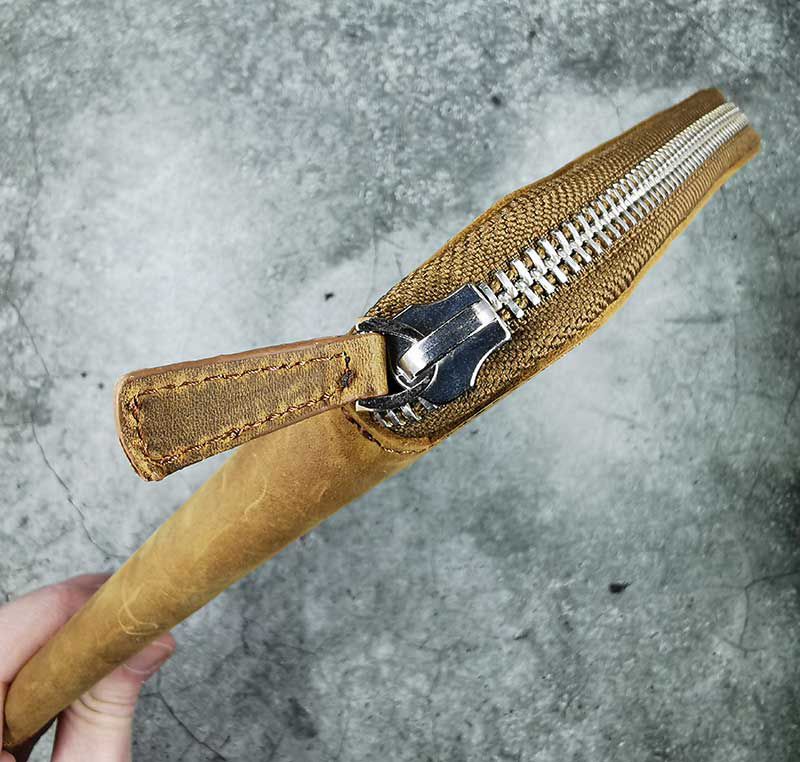 The folio keeps all your papers, pens, etc., safe with a heavy-duty metal zipper that goes around the whole folio. Normally, I'm not a huge fan of metal zippers because the zipper action isn't always that smooth. I'm happy to say that the zipper on the Galen A5 folio is easy to open and close without any snagging or jams.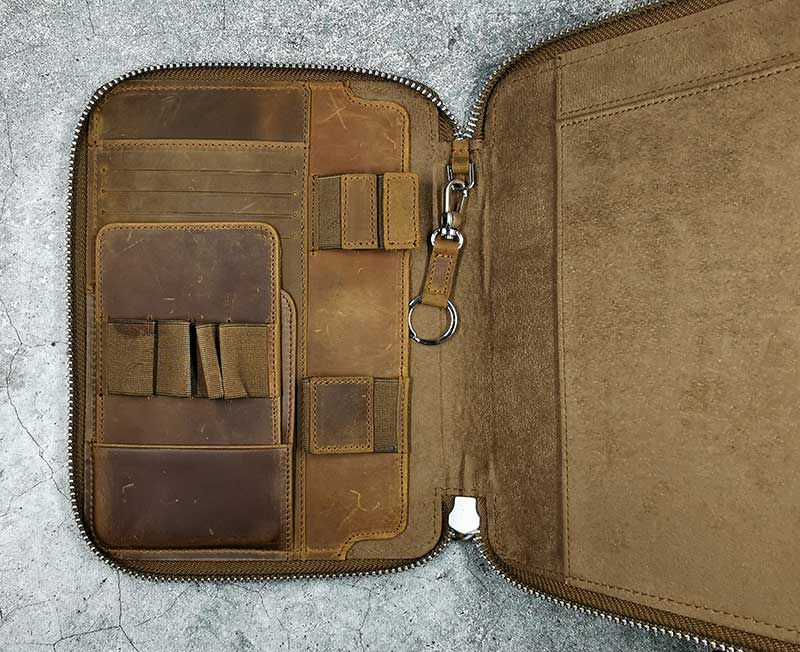 Inside the folio, you'll find a variety of slots and pockets to keep your writing gear organized and ready for use. On the left side are 6 pen/pencil holders including a removable holder that has 4 elastic bands for pens or pencils.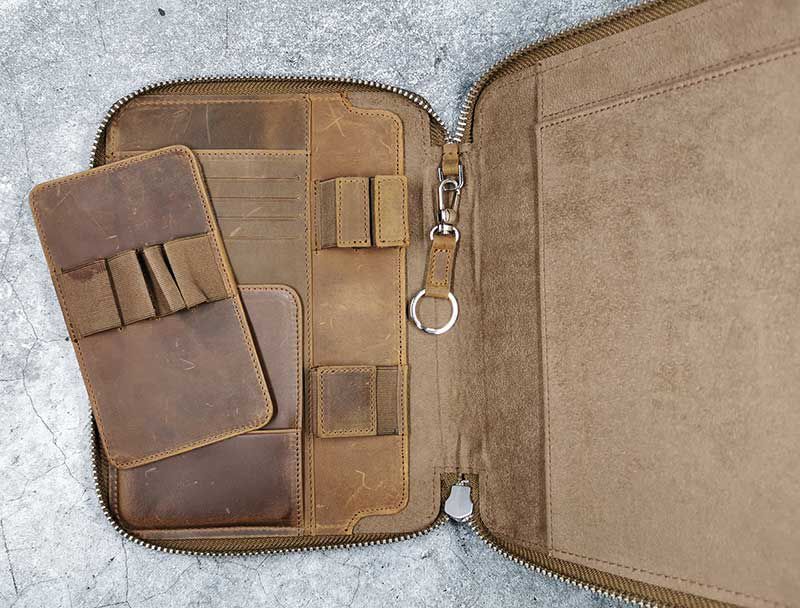 There are also 4 card slots and 2 larger pockets along with a removable keyring in the center area.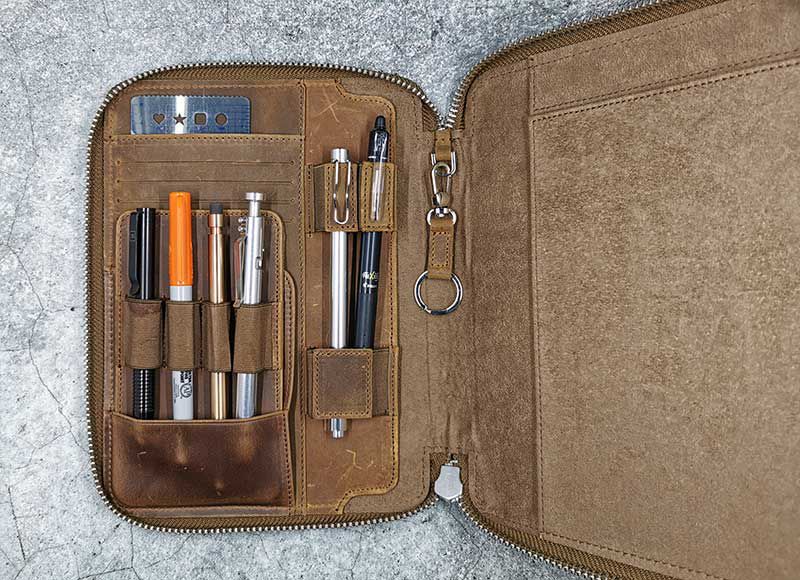 Here you can see the left side loaded up with some items.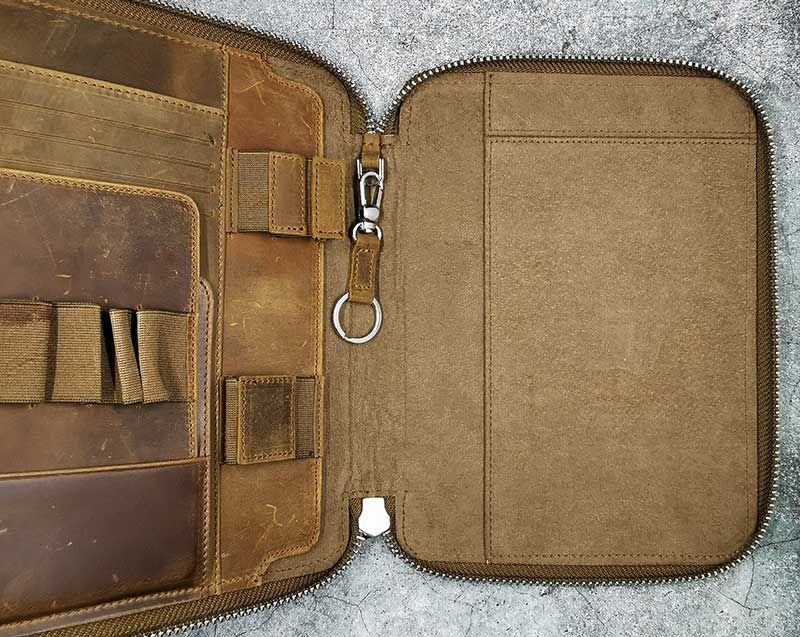 On the right side of the folio, you'll find a vertical slot that you can slide the back cover of an A5 sized notebook.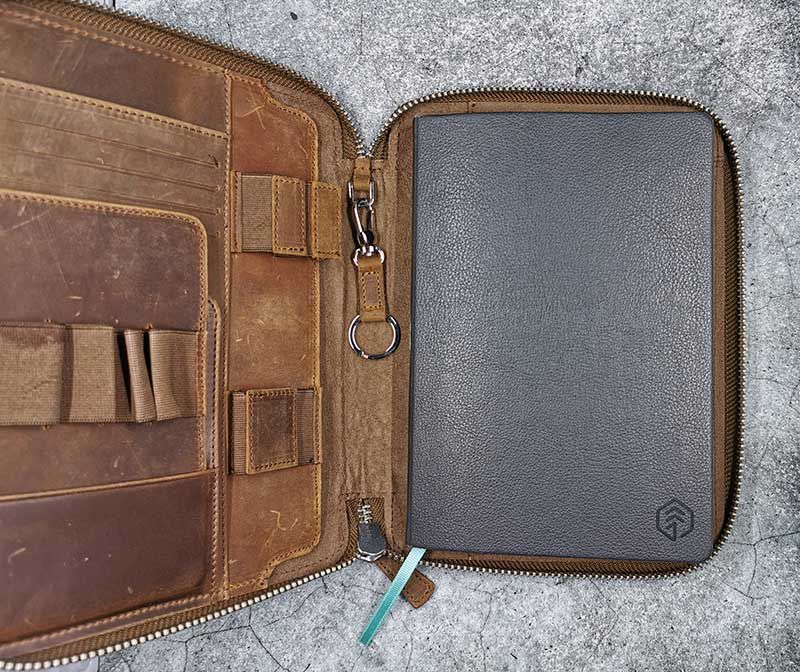 Here's an A5 notebook that I'm currently using for my bullet journal and it fits perfectly in the folio.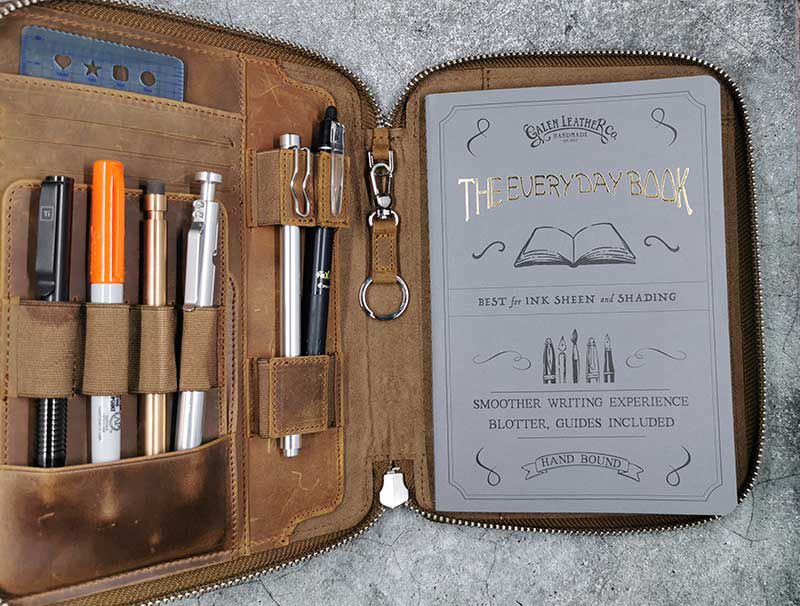 And here we see one of Galen Leather's own notebooks.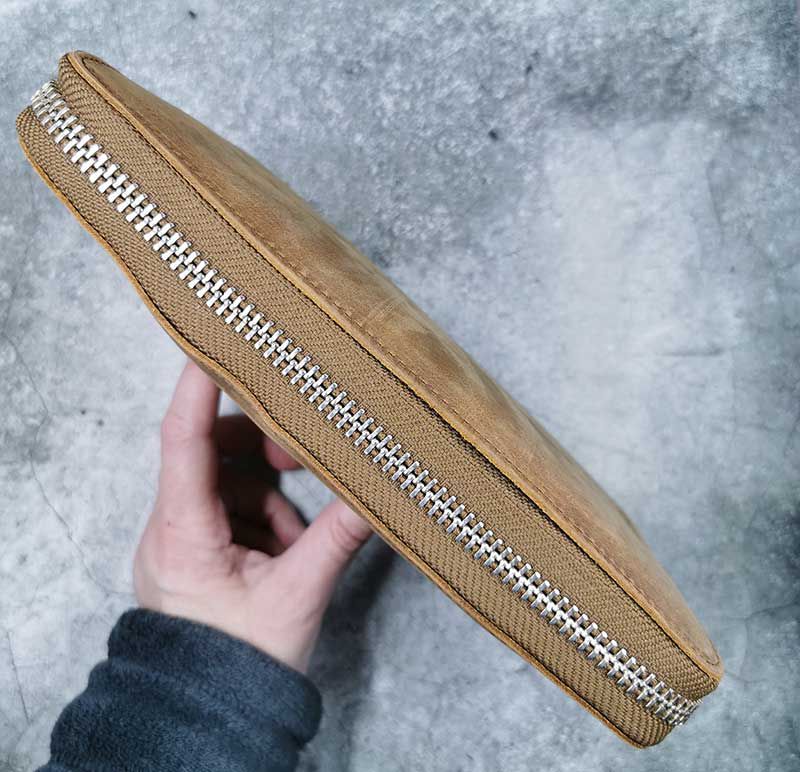 With my hardbound notebook and the pens shown above, the Galen Leather A5 Leather Zip Folio still closes easily.
Galen Leather Everyday Book notebooks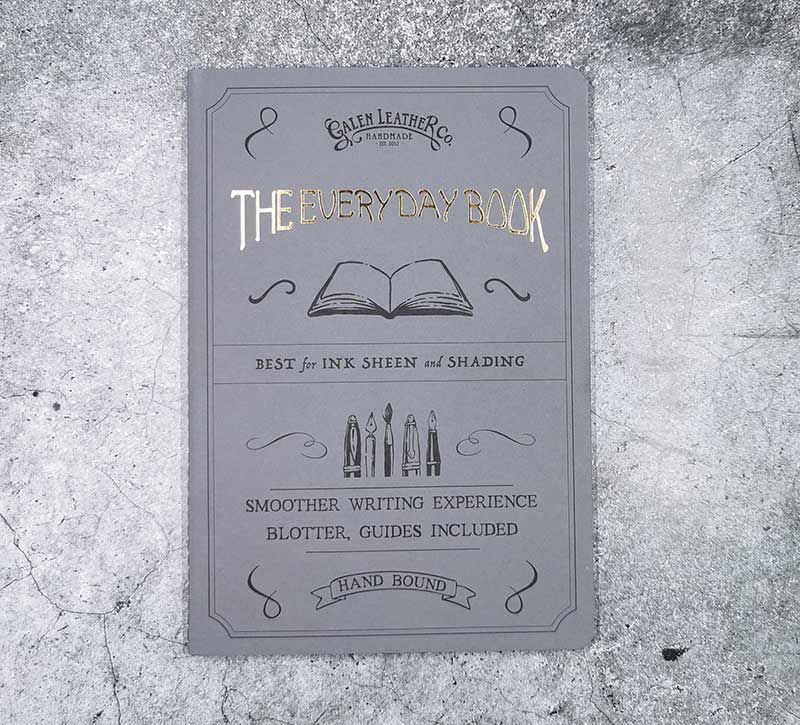 Included with the Galen Leather A5 Leather Zip Folio, were a few of their A5 and pocket-sized notebooks. The A5 sized notebook comes with a grey cover that has a vintage style graphics.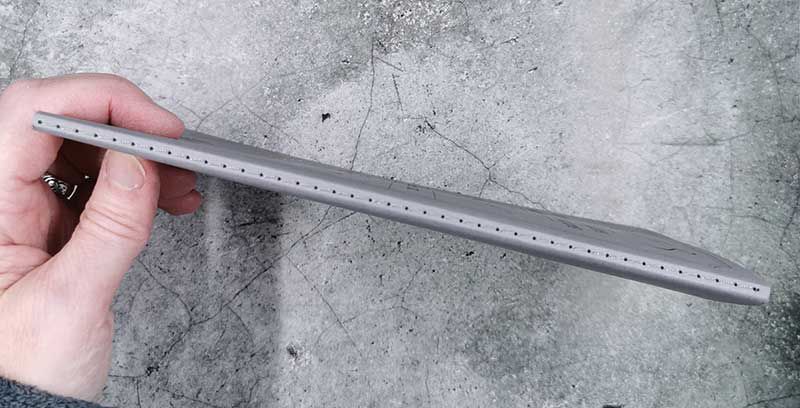 The Everyday Books are hand-bound.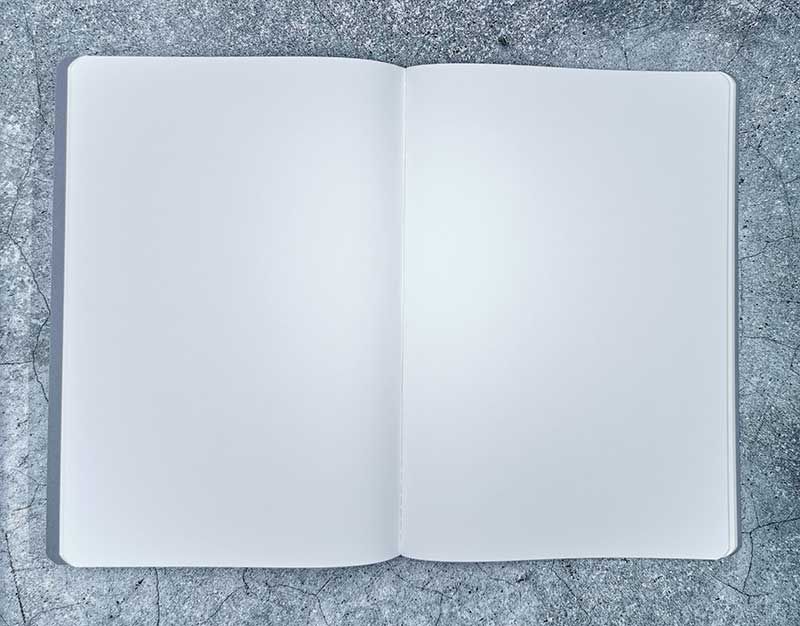 Fountain pen fans will be happy to learn that the 128 page Everyday Books feature Tomoe River 52 gsm white paper that is fountain pen friendly.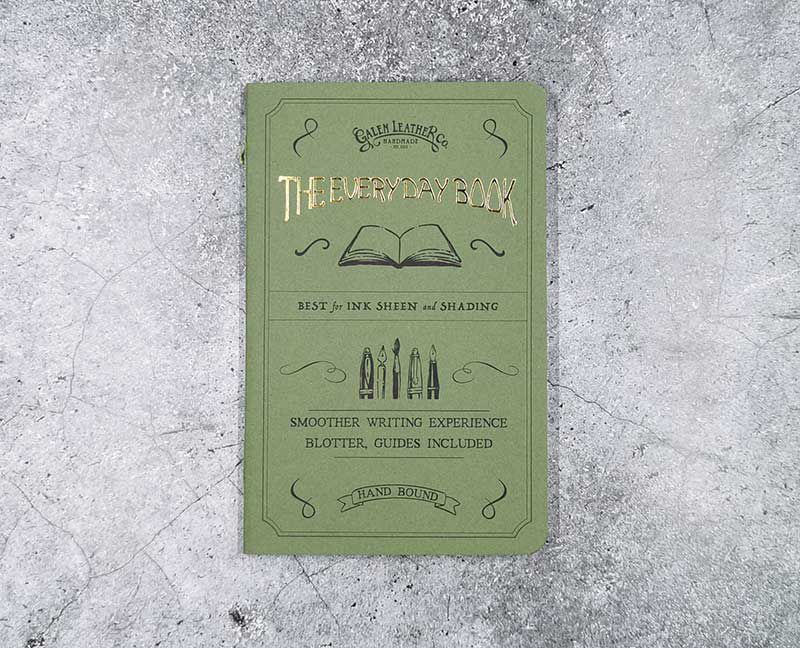 I was also sent some of their pocket-sized Everyday Books that have a green cover along with the same graphics…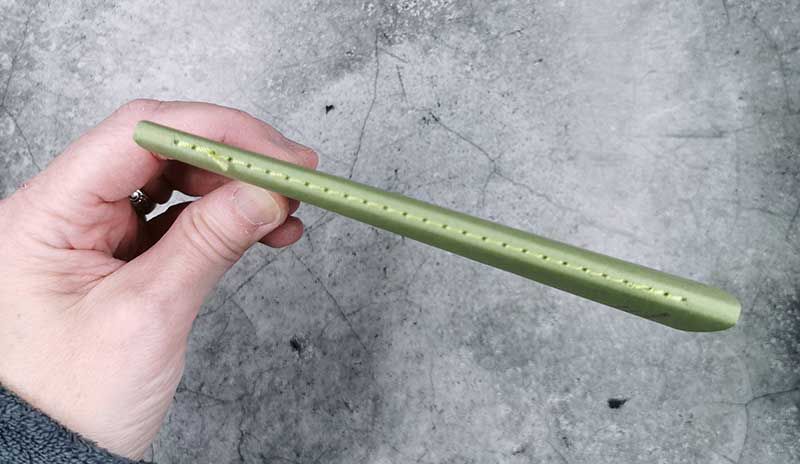 Handbound with matching colored thread…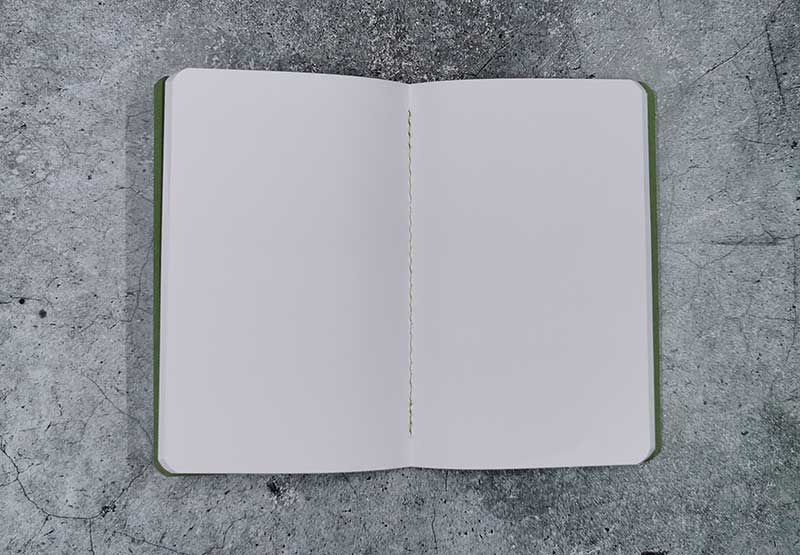 And 128 pages of white 52 GSM Tomoe River fountain pen friendly paper. I like these notebooks quite a bit because they open flat.
What I like
Folio: very well made of quality materials
Folio: lots of slots and pockets to keep things organized
Everyday Books notebooks: Tomoe River paper
Everyday Books notebooks: Opens flat
What I'd change
Everyday Books are a little pricey
Final thoughts
We've reviewed other Galen Leather products over the years and they haven't failed to impress me. The look and feel are always perfect and the craftsmanship is top quality. If you want a leather notebook cover or folio, you really can't go wrong with one from this company.
Price: $119.00 (Folio) $32 (3pk of the A5 Everyday Book notebooks), $23 (3pk of the pocket-sized Everyday Book notebooks)
Where to buy: Galen Leather
Source: The sample for this review was provided by Galen Leather.