We use affiliate links. If you buy something through the links on this page, we may earn a commission at no cost to you. Learn more.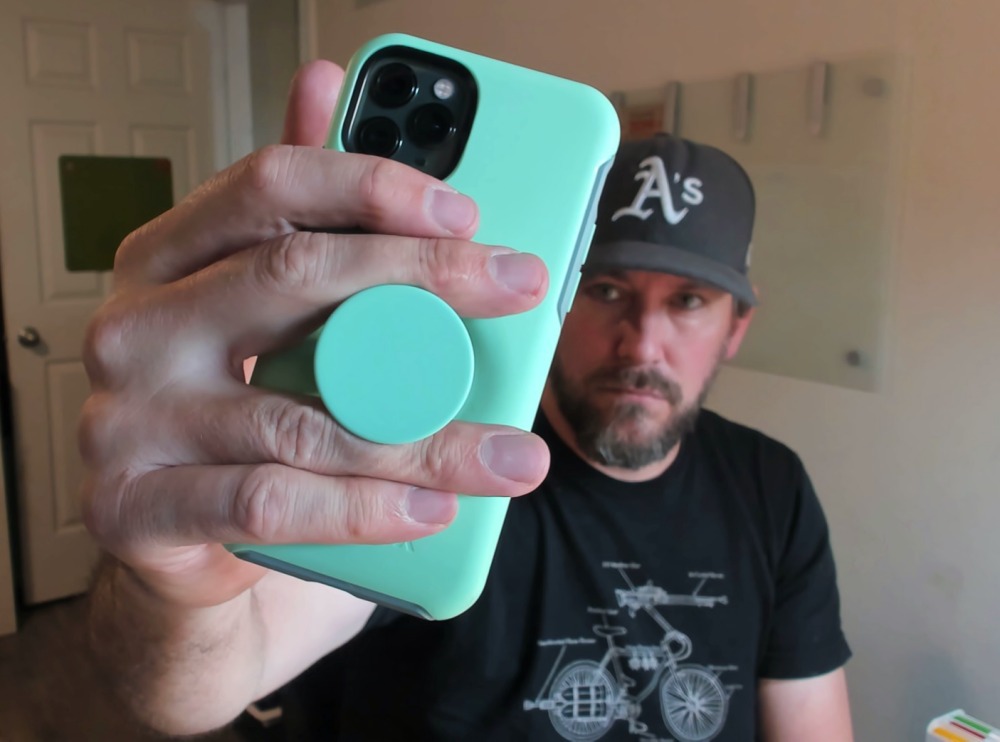 REVIEW – All of you are undoubtedly familiar with Otterbox who's been making protective device cases for years. PopSockets is also likely to be a familiar sight even if you haven't heard the name before. It's that circular disc that you've seen on the back of phones that pops out to help you hold on and prevent drops. Well, Otterbox and PopsSocket came together to create an integrated version that might just be a better solution. Let's take a look at the Otter + Pop Symmetry Case for iPhone 11 Pro.
What is it?
The Otter + Pop Symmetry Case is a durable protective case for your device with a collapsible protrusion (PopSockets) built in. That feature helps you hold on to your phone, props it up in landscape mode and gives you a pretty satisfying fidget feature.
What's in the box?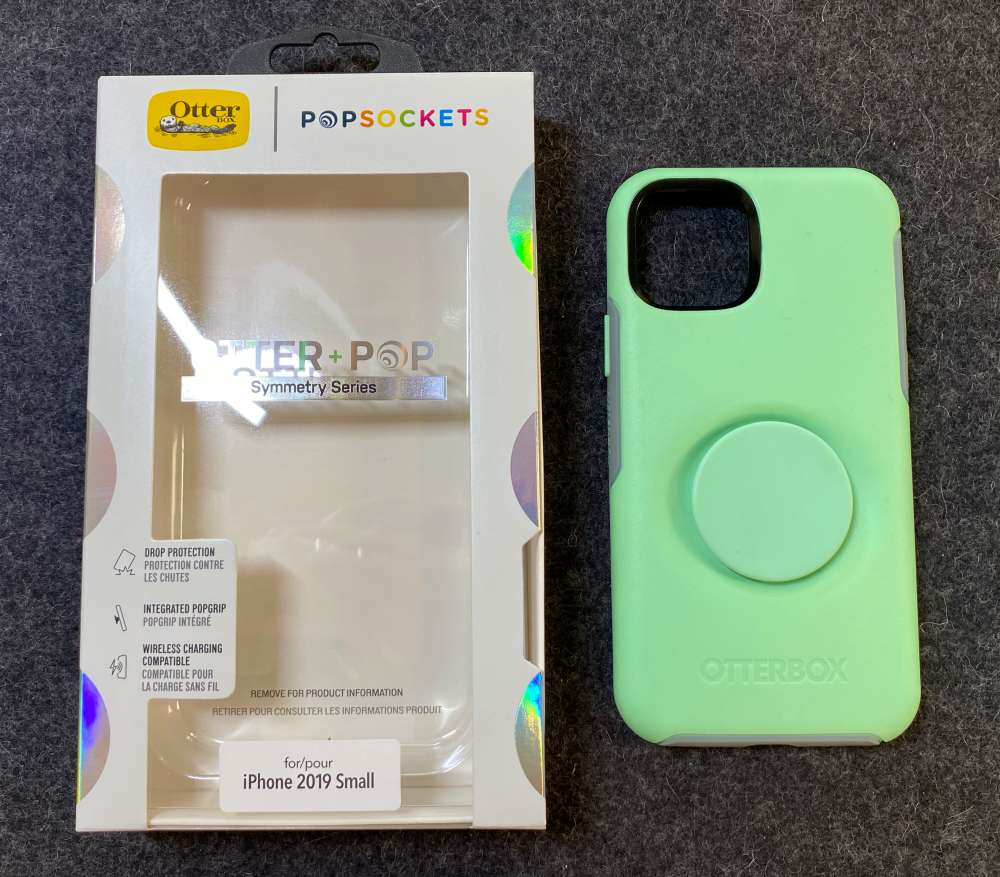 Otter + Pop Symmetry Case
Hardware specs
Dimensions: Adds 6mm width, 5.85mm length and about 16mm thickness to your iPhone 11 Pro
Weight: 38g
Design and features
Otterbox has been in the case game for a long time. Each round of new phones to design for has resulted in refinements to customer favorite models and new innovations. The Otter + Pop Symmetry is one of the latter.
First announced at CES in January, 2019 for the iPhone 8 and iPhone X, the case marries the protective case design case Otterbox is famous for, with the useful and playful PopSocket. This time around they've released new models for the iPhone 11, 11 Pro and 11 Pro Max.
The stand out feature (see what I did there?) is the PopSocket. It's a two-stage collapsible structure that allows your fingers to nest underneath when holding your phone and freeing up your thumb.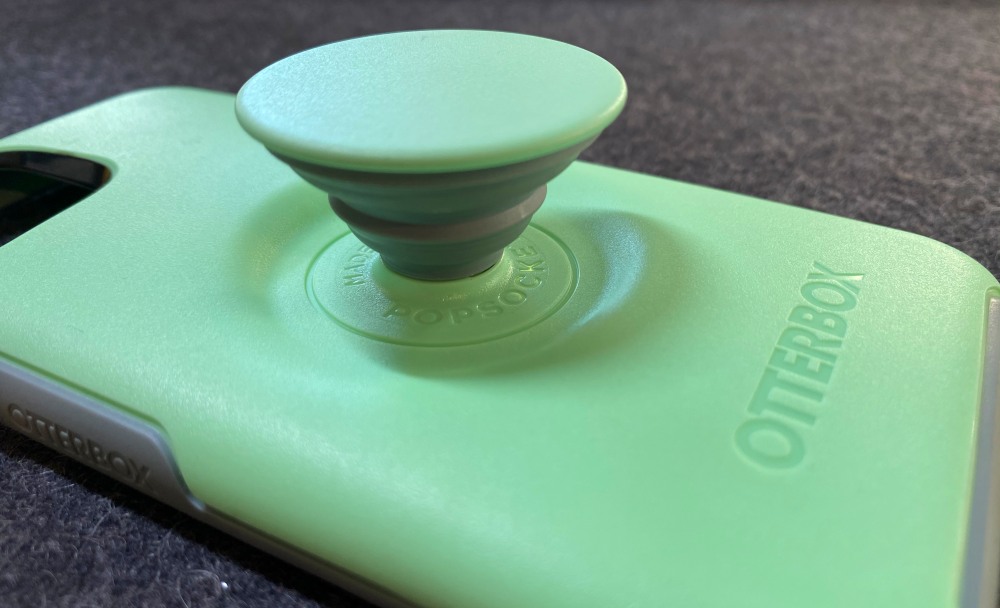 The big advantage of the PopSocket in this iteration vs. a standalone version is how recessed it is when collapsed. Here's a side profile showing that on the Otter + Pop.

It also works handily as a prop for landscape mode.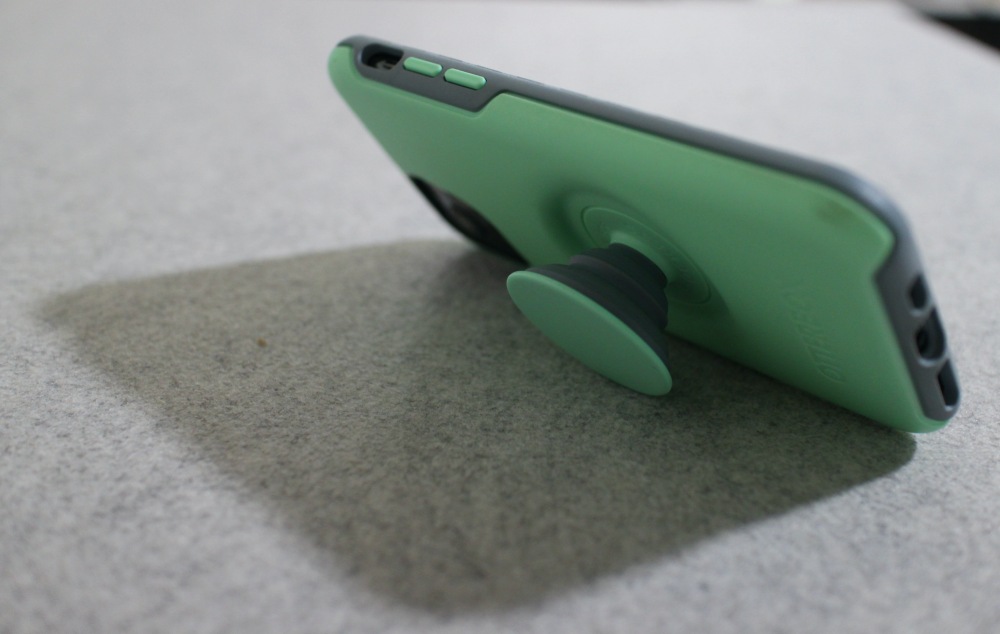 Beyond that, the case has its own set of features. Dual material protection, recessed camera lens, button protection, recessed screen, and port and switch access.

It also has a really comfortable curve side to side that feels good while helping to hide the stowed Pop Socket.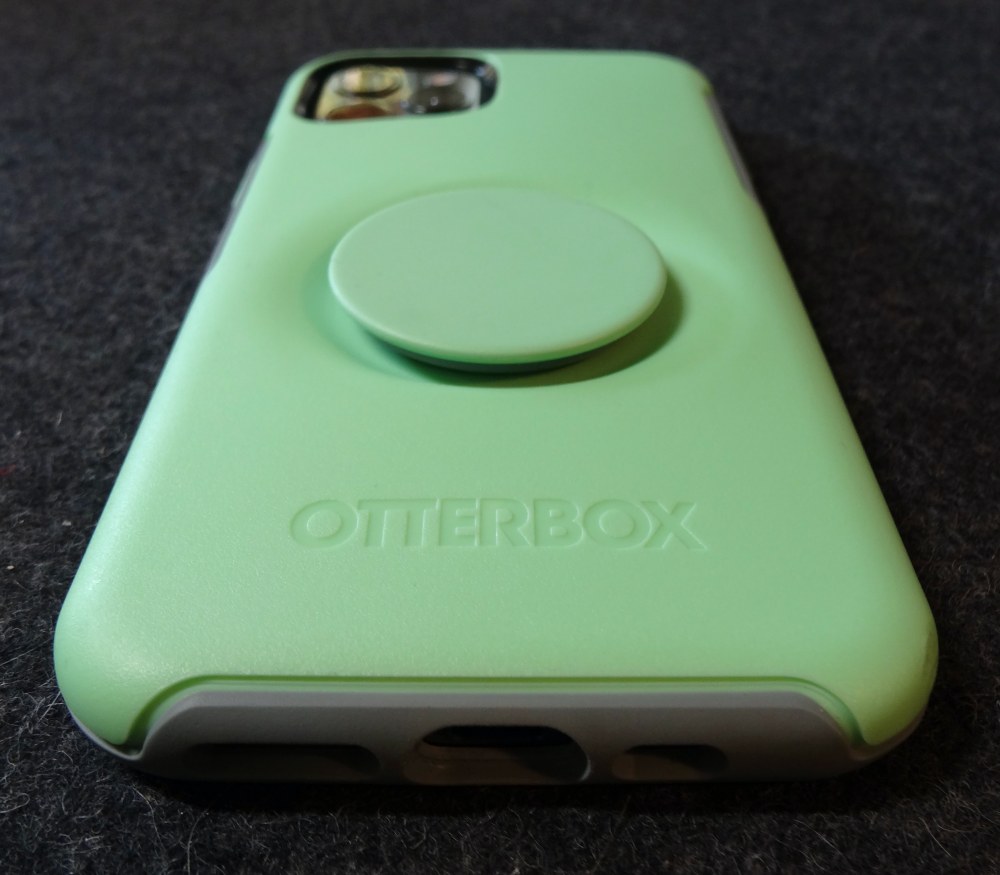 What about colors? There are a few.

Setup
Ease your phone into the top left corner of the case and then press each side into place until fully seated.
Performance
If you're looking for a protective case, anything from Otterbox is a pretty safe bet. This one feels pretty slim due to the aggressive taper from the height of the Pop Socket.
The screen is well protected by the raised lip. It's tall enough that if you choose to run a protective screen like Otterbox's own? Even that sits sub-flush. Take a look.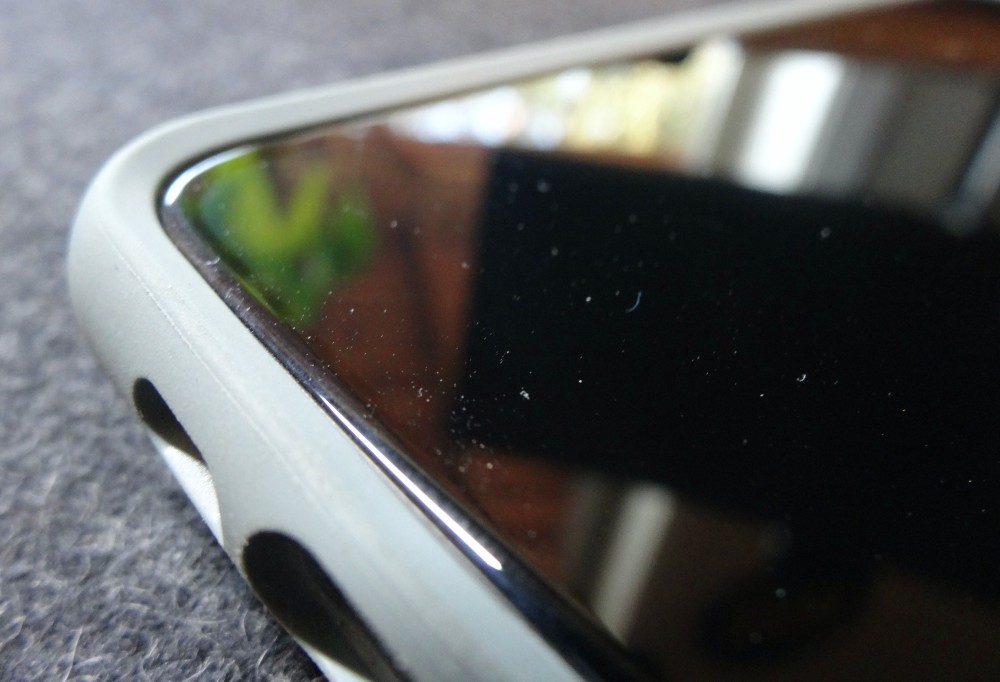 The three buttons on the phone are all protected by a softer elastomer material that presses easily and provides good tactile feedback.
The access to the mute switch is large enough for me to easily toggle with my index finger which is something that I can't say about all cases.
The back and corners of the case are all the main plastic of the case with a fine texture that keeps the smooth surface from being glossy or too slippery. The transition to the elastomeric sides adds some traction when holding or if the phone is laid glass down.
I've tried using a PopSocket before and while it helps in holding the phone, my hand does not like that Vulcan greeting position. It starts to ache pretty quickly. I'm clearly in the minority there as I see them in use everywhere. My fingers don't fit under as far as I'd like unless I use my fingertips.
It's addictively fun to play with. Popping and closing… holding the popped socket while spinning the phone… table spinning the phone on the slightly raised socket. You'll have fun for sure.
As I've mentioned in other case reviews, you don't want to actually drop your phone to test the protection. In this case, I did have an honest drop and the case did great. The tough part is that I'm pretty sure it was the PopSocket that caused it. I keep my phone in my back pocket. As I was extracting my phone, the Pop caught on the top seam of my pocket and tugged enough that I lost my grip. It was a one time learning curve, but something I definitely felt the need to mention it.
As for wireless charging, it's a bit touch and go with the PopSocket in place. I have a few different chargers around and some work and some don't. I think it has to do with the location of the coil in the charger and how close to the surface it may be, or possibly how efficient it is. If this is your primary charging method, and you have the same issue, you can remove the PopSocket to charge. I confirmed that solved the issue for me.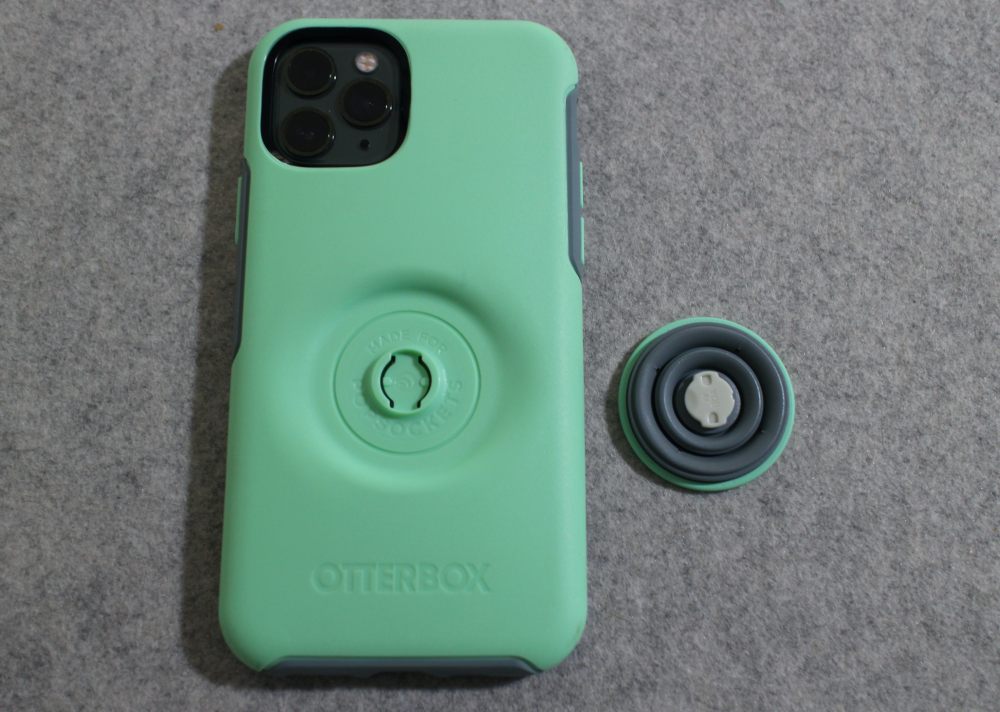 Here's how to do that. With the Pop Socket collapsed, grab the edges and turn 90º and pull free. To install reverse the process and turn until you feel the click.
What I like
Comfortable, durable design in fun colors
Slim case with a low profile Pop Socket
PopSocket functionality
What I'd change
I'd like it to extend a bit further for my bigger fingers
Final thoughts
The Otter + Pop Symmetry Case is expertly designed and very protective. On those merits alone I can recommend it to anyone. If you're a PopSockets fan it's an even better solution as the integration provides a more streamlined case when it's stowed. It won't be my daily case, but I'd put myself on the fringe of their target customer profile for this particular case.
Price: $60.95
Where to buy: Otterbox
Source: The sample of this product was provided by Otterbox.