We use affiliate links. If you buy something through the links on this page, we may earn a commission at no cost to you. Learn more.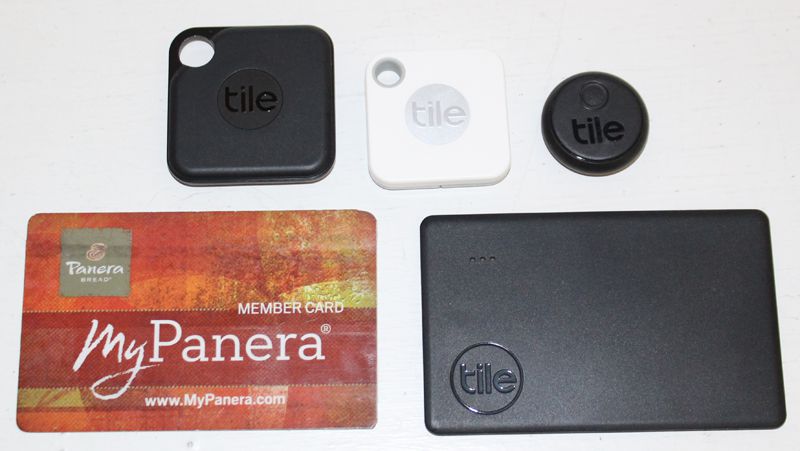 REVIEW – I have used a Tile product for some time in the form of the KeySmart Pro keychain with a built-in Tile finder. And if you are a regular user of Tile products then you know how handy it is to be able to quickly find items you have misplaced around you. This past month Tile rolled out the new/improved lineup of Tile products that can fit just about anybody's needs, in various form factors.  I was lucky enough to try them all, and I have been very impressed.
What is it?
Tile products are Bluetooth-enabled devices that connect to your phone, and the Tile app keeps track of their location in proximity to your phone. They come in various form factors, discussed in this article.

Product specs
Here are the specs from the Tile website for the products reviewed in this article:
| | | | | |
| --- | --- | --- | --- | --- |
| Product | Tile Pro | Tile Mate | Tile Slim | Tile Sticker |
| Color | Black, White | White | Black | Black |
| Range | 400 ft | 200 ft | 200 ft | 150 ft |
| Volume | Loudest ring | Louder ring | Louder ring | Loud ring |
| Battery | 1-yr replaceable CR2032 | 1-yr replaceable CR1632 | 3-yr built-in | 3-yr built-in |
| Water – Resistant | Water-resistant | Water-resistant | Waterproof | Waterproof |
| Dimensions | 1.65 in x 1.65 in and about .25 in thick | 1.4 in x 1.4 in and about .25 in thick | 3.4 in x 2.1 in (same as a credit card, but slightly thicker) | About 1×1 inch |
| Price | $34.99 | $24.99 | $29.99 | 2-pack for $39.99 |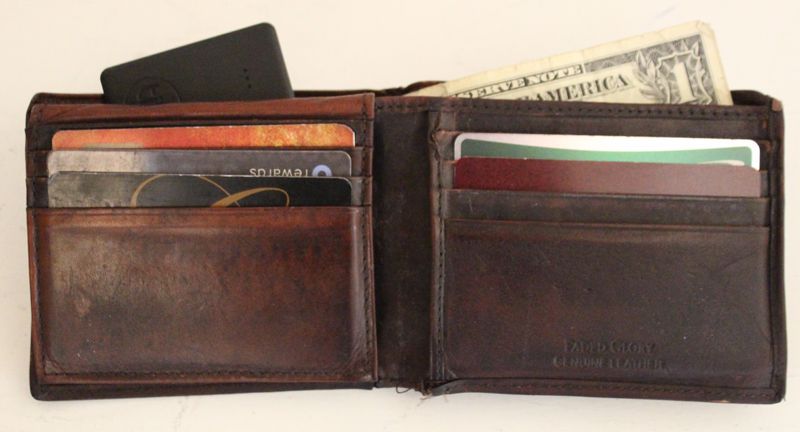 NOTE: Tile keeps an updated list of compatible devices that work with Tile products.  Rather than add that list here and run the risk of immediately being out of date, here is a link to their website with the devices listed.
A word about GPS vs Bluetooth
For those of you who aren't Tile enthusiasts, it is probably a good idea to tell what Tile is not.  Tile products don't have GPS chips like your cellphone does.  So they don't communicate with satellites and you can't track them on a map.  Tile products utilize Bluetooth, which is a short-range way to keep track of them.  So your phone and the Tile device have to be in Bluetooth range with each other to communicate. And your phone has to have Bluetooth turned on of course, and to use all the features I am getting ready to discuss you also need to have your phone's location services activated.
Design and function
So here is a summary of the new/updated Tile products that rolled out last month:
Tile Pro – the Tile Pro has been refreshed with a replaceable battery that lasts a year, and it has an even longer Bluetooth range of up to 400 ft!  It has a hole in the corner so you can attach it to various things like dog leashes, backpacks, strollers, bikes… basically anything.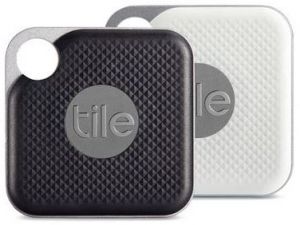 Tile Mate – the Mate has also been refreshed with 1 year replaceable battery has an even longer range now, up to 200 ft, 50 ft longer than previous versions!  It also has a hole in the corner so you can attach it to whatever you want.  It is slightly smaller than the Tile Pro.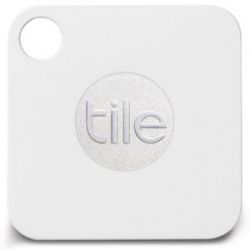 Tile Slim – the new Slim takes the new form of a slightly plump credit card so it can easily fit inside your wallet or any other place where a 'slim' profile is required.  I have used it inside my briefcase, my wallet, my leather folio that I take to conferences and meetings, and several other places.  When you want a Tile to be hidden, this is the one that fits the bill because it is so thin.  It also has a 200 ft Bluetooth range, has a built-in battery that lasts 3 years, and it is waterproof.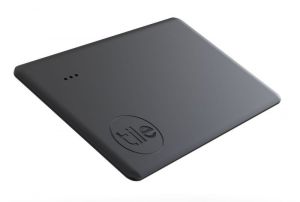 Tile Sticker – the new waterproof Sticker is about the size of a slightly larger mentos candy. It has a 3M-designed sticker on the back that stays put when placed and a built-in battery that lasts 3 years, with a 150 ft range!  I have seen lots of pictures online of the Tile Sticker on things like TV remotes, bikes, cameras, and more.  I can't see me putting it on my TV remote because it just doesn't like right, but to each his own! I would use this one in a place where you need a hidden Tile as well.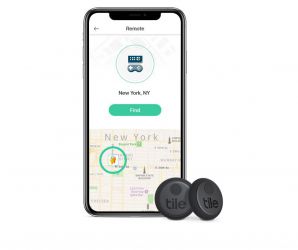 How the Tile products function is part of their attraction.  Basically, you connect your Tile product to your Tile app on your phone and then you can do several things.  You can press a button in your Tile app and your Tile product will ring so you can find it, that is if it is in Bluetooth range of your phone.  You can also press the button on your Tile product and it makes your phone ring even if it is on silent!  You can also look inside the Tile app and see a map of where the last place was that your Tile product was seen by your phone.  This is handy if you walked away from a restaurant, store, your friend's house, etc, and forgot your Tile product and later realized you lost it.
On a recent trip, I put a Tile Pro inside my backpack.  I also put the Slim inside my leather folio that I used at the conference.  I also put a Tile Pro inside the outside pocket of my suitcase, which was pretty cool when it started coming up the luggage carousel at the airport.  I heard it before I saw it!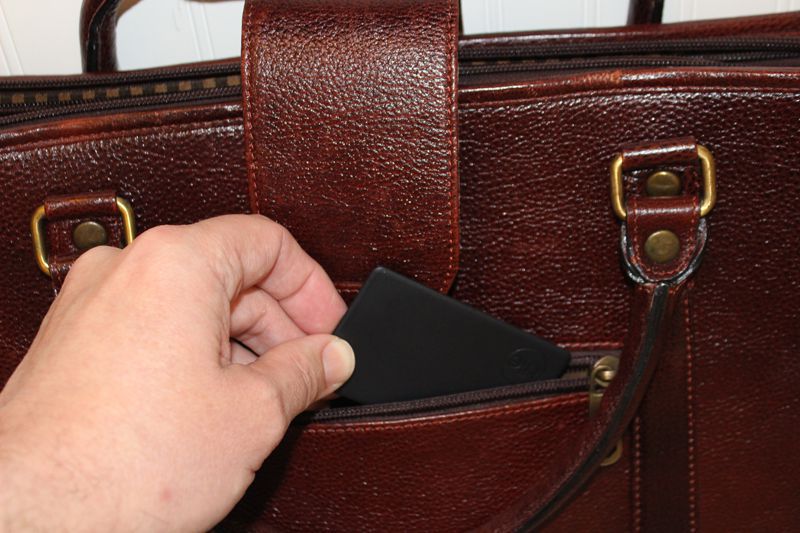 Special features worth mentioning
The 'community' feature is pretty cool.  If you left your Tile product at the aforementioned restaurant, store, etc, your Tile product will be picked up by anybody else who has the Tile app on their phone and are near your misplaced Tile product.  Their Tile app will then communicate with the Tile website and the Tile website will then notify your Tile app where your Tile product is currently sitting.  Pretty cool, eh?
Tile products can now be integrated with other services like Google Assistant, Siri, and Alexa.  We are a Google house and I use a Google phone.  So I walked through attaching my Tile account with my Google Home app and now I can simply say things like "Ok Google, make my wallet ring", and the Tile Slim in my wallet will ring.  You have to admit, that's cool, right?  By the way, if you want to see how to connect your Tile to Siri or to Alexa, go here.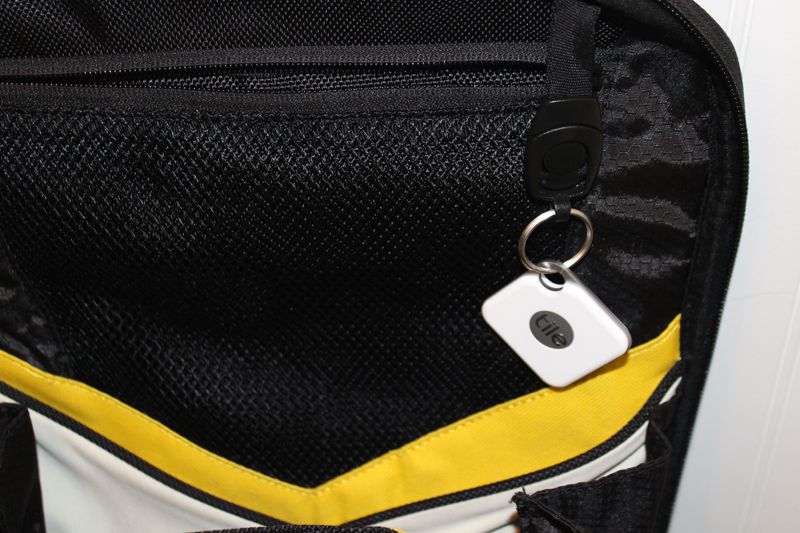 Finally, I will mention Tile's Premium service.  One of the features that my KeySmart key chain didn't have that I wished it had was the ability for my phone to notify me when I walked away from my keys.  It seems to me that would be better than getting home later only to realize my keys are missing and then having to go back to wherever I left them.  But you have to pay for the Tile Premium service to get that feature.  It is only $29.99 a year, which is pretty affordable if you are that person who often accidentally walks away from personal belongings!
But that isn't all you get with Premium.  You also get free replacement batteries, you can share your Tile locations with other family members, and you can see a lifetime history of where your Tile product has been.  They even offer a 30-day free trial if you want to try it out.
Final thoughts
If you often misplace things, then these Tile products are for you, and the Premium service would be worth it when you consider how much it would cost you to replace that laptop, purse, etc.  And for those of you who have children and you often go to crowded places with lots of people, having a Tile seems like a requirement.  They are priced right in my opinion, especially when you consider the value of the things you are trying to protect. And they make great Christmas presents too, so grab some today for your friends and family.  Visit Tile's website and you'll also find some Combo packs that mix and match several of the Tile products.
Price: from $24.99 to $39.99
Where to buy: Buy on Amazon or directly from Tile.
Source: The samples in this review were provided by Tile.