We use affiliate links. If you buy something through the links on this page, we may earn a commission at no cost to you. Learn more.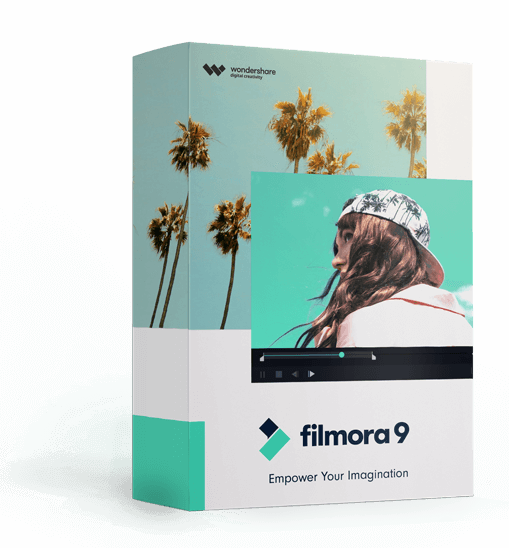 SPONSORED – If you make videos for YouTube or another social platform, you know that editing can take a lot of time. You get into video creation because you want to be creative and build a platform, but editing can sometimes seem like more of an obstacle to that goal than a fun part of the experience. That's where Filmora9 can help.
Easy Editing is Creative Editing
Filmora9 eliminates the complicated, time consuming parts of editing to make the experience both faster and more exciting for you as a creator. For example, the recent 9.2 update introduced a split screen feature you use by dragging and dropping footage to where you want it in the video preview instead of having to spend time organizing your clips on the timeline.
The Filmora9 timeline includes multi-track editing for layering and compositing, the split screen tool is just an example of how it is designed to save you time. You have up to 100 video and audio tracks in Filmora9 as well as filters, masks, and a green screen tool you can use to craft a complex project. But just because your project is complex doesn't mean the process of putting it together should be confusing. Almost all adjustments you want to make in Filmora9, from color grading to turning down the intensity of a filter, can be made by double clicking on what you want to edit in the timeline and dragging sliders in the menus that open.
The less time you have to spend figuring out how to do things while editing the more time you can spend being creative with your editing. That's what makes the process fun instead of a chore.
Drag and Drop Video Effects
The videos that get the most attention online have a polished, finished look that includes things like animated text, intro sequences, and transitions. If a viewer has to choose between two videos with similar content, but one of the videos has all of these and the other is just raw unedited footage then they'll likely watch the more polished of the two. The information (or jokes, or advice) might be the same, but it's easier for the viewer to see that first creator as someone they should listen to because it looks like more care went into their video. This is an important impression to give viewers if you want to hold their attention and increase your watch time. If they aren't hooked within 30 seconds, 33% of viewers will click away.
Filmora9 includes a good selection of animated titles, motion graphics, filters, transitions, and other effects that you can apply to your videos just by dragging them from the library and dropping them into your timeline. Applying a bit of creativity to these presets can result in your own unique personal branding.
Always in Your Corner
If you're stuck for inspiration, Team Filmora is always posting new tutorial videos about how you can use different techniques and effects inside Filmora9.
Filmora9 also makes things easy with their pricing. Although you can purchase a yearly subscription, you also have the option to buy a lifetime license for a one-time payment of $60 USD (plus any applicable taxes). As more and more software moves towards subscription-only models of pricing this is a major benefit.
There's even a free trial you can download any time and play around with for as long as you like without providing any credit card info (Note: exports from the trial will include a large Filmora watermark). If you're interested in downloading the trial, visit Filmora here.