We use affiliate links. If you buy something through the links on this page, we may earn a commission at no cost to you. Learn more.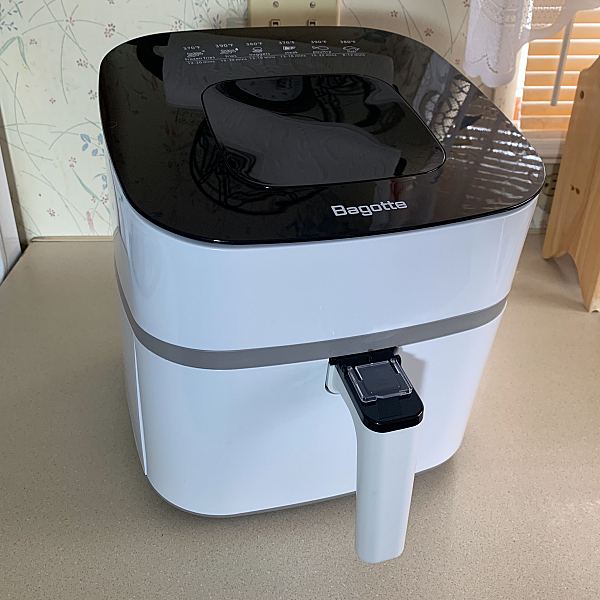 REVIEW – Seems like everyone and their brother makes an air fryer these days. It makes sense people are trying to eat healthier, and air fryers are a good start. They greatly reduce fat and oil content without sacrificing the crunch and taste we all love from deep-fried foods. I own an air fryer that I reviewed earlier for The Gadgeteer, but what can I say, I'm a sucker for shiny new kitchen gadgets. So I decided to review the stylish Bagotte air fryer.
What is it?
The Bagotte Air Fryer uses rapid air technology to fry food instead of oil. Food cooks up to 30% quicker and with up to 80% less fat than traditional deep fryers.
What's in the box?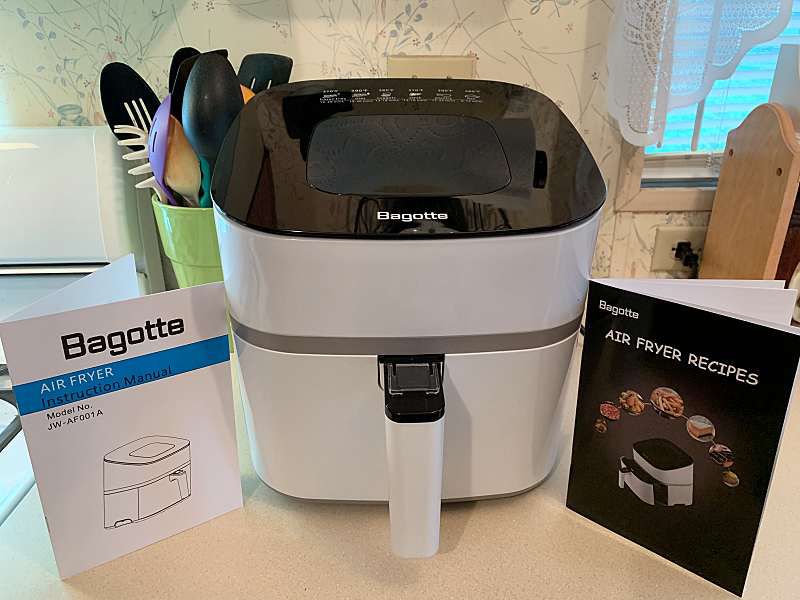 1500W Electric Air Fryer

Recipe book

Users manual
Design and features
Bagotte's design makes it stand out compared to other air fryers. Its stylish compact design and glossy white finish are a compliment to any kitchen countertop.
The slanted top of the unit features a Multi-Function Digital Touch Screen. The touch-screen has a large LCD panel that displays time and temperature. To the left of the display, there are touch-controls for time and temperature. Plus and Minus touch-controls on the right side allow you to set both the temperature (from180℉ to 400℉) and cooking timer (up to 60 minutes). The display includes 6 cooking presets: frozen fries, fries, nuggets, steak, poultry, and fish. Presets automatically set the correct temperature and cooking time. There are two other touch-controls for power on/off and start/pause cooking.

Last year I reviewed the Jese Air Fryer, and it used analog controls for time and temperature. The fryer was great, but it was difficult setting exact temperatures and cooking times. With the Bagotte's digital touch display, you have complete control of the cooking process. You can set precise temps and times, which yields better overall results.
The fry pan and 5-quart cooking basket are located on the front of the fryer.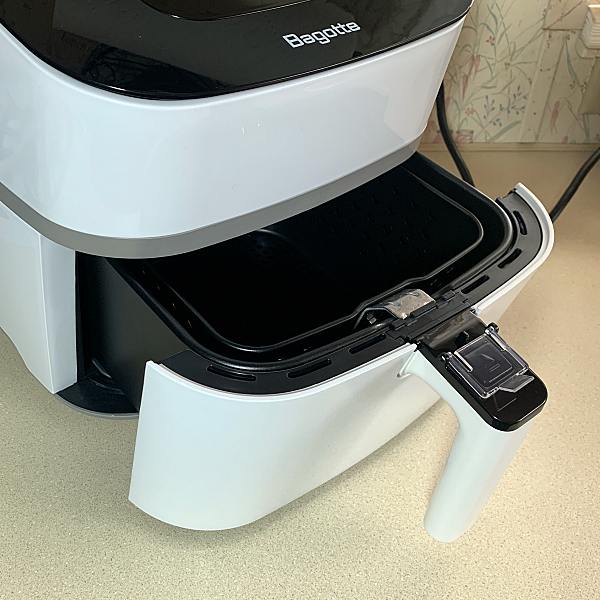 On the back, there's a power cord and air outlet. The power cord is rather bulky, there's no way to remove or hide it, and it can be rather unruly.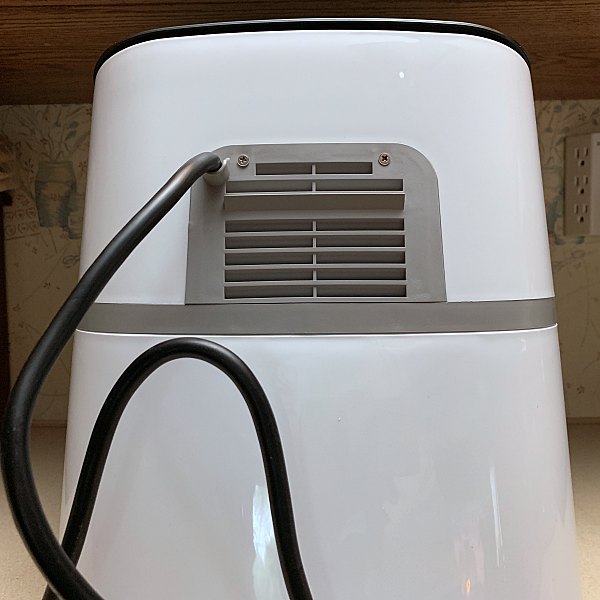 The cooking basket features a cool-touch handle and button guard to prevent accidental detachment. Removing the basket from the fry pan is done by lifting the button guard and pushing the release button.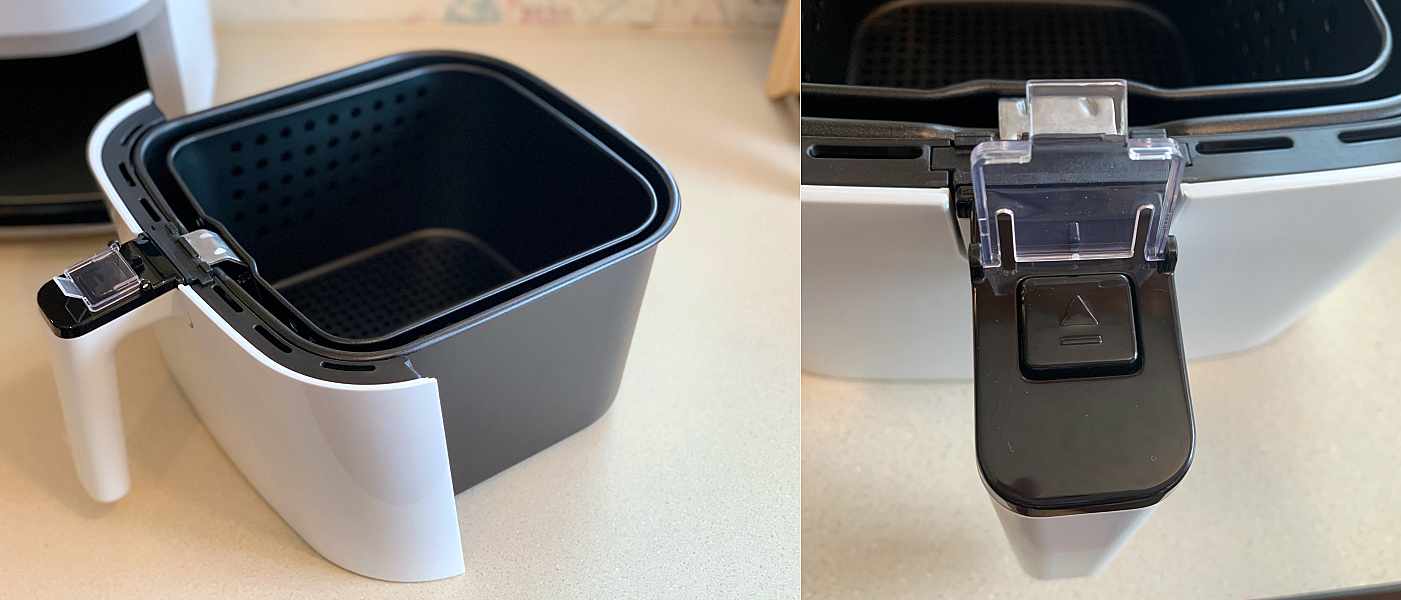 The fryer also has an automatic shutoff feature, when the basket is removed during cooking the unit shuts off, it starts again when you replace the fry pan. Both the fry pan and basket are dishwasher safe making the unit easy to clean.
I like that the fryer basket has perforations on both the bottom and sides. I feel having the side perforations helps to better circulate the air around the food allowing for more even cooking.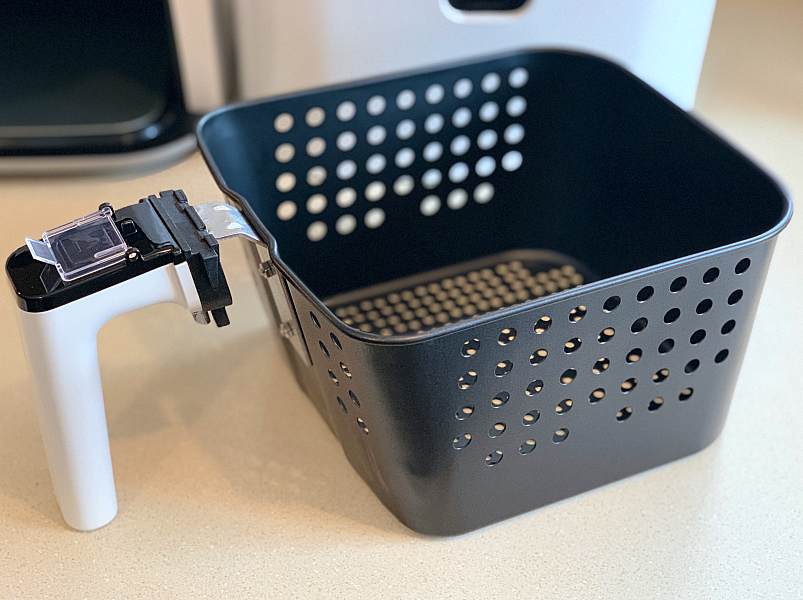 I'll be honest when I got my first air fryer I thought I would be doing a lot more actual cooking using it. But even though I use it once or twice a week, it's usually to make sides like fries, onion rings, etc. That being said, the first thing I wanted to test was the one-touch preset. I decided to make tater tots using the frozen fries preset. The results were fantastic. Every tot was perfectly crisp on the outside and soft inside. And all I had to do was tap the frozen fries button on the display.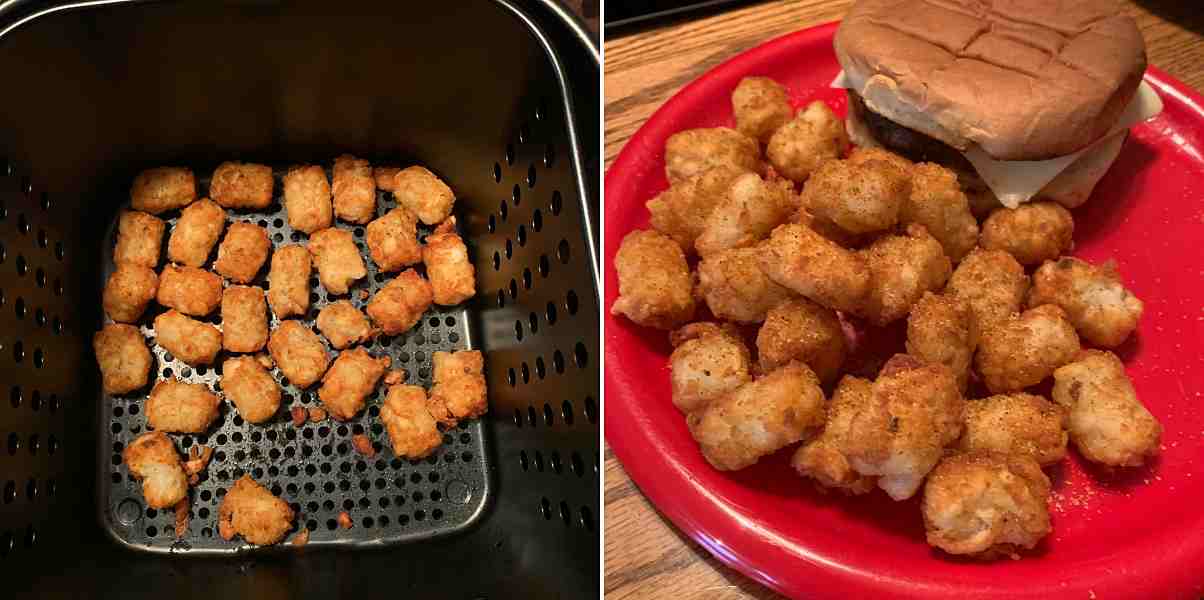 Since I mainly use the air fryer for sides, I wanted to try making an entire meal using it. I chose to make chicken wings with a side of fried pickle chips. I was able to fit a pound of wings into the 5-quart fryer basket with no problem. I used the display to set my temperature and time then let the fryer do its thing. I flipped the wings midway through using a pair of tongs. When the timer went off, I opened the basket to perfectly cooked wings. They were nicely browned, and the skin was crispy. I tossed them in buffalo sauce and then covered them in aluminum foil and placed them in the oven to keep warm while I fried the pickle chips.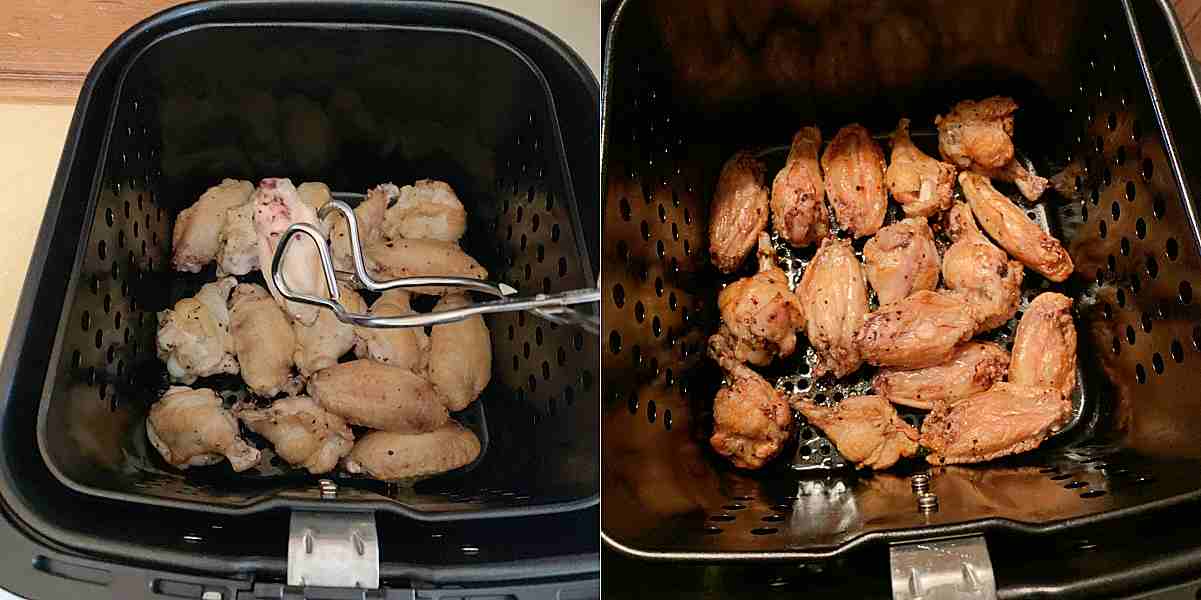 I got the fried pickle chips recipe online. It's easy to make and only requires a few ingredients. Before starting, I lined the bottom of the fryer basket with parchment paper to make sure the pickles didn't stick. This isn't required just an extra precaution.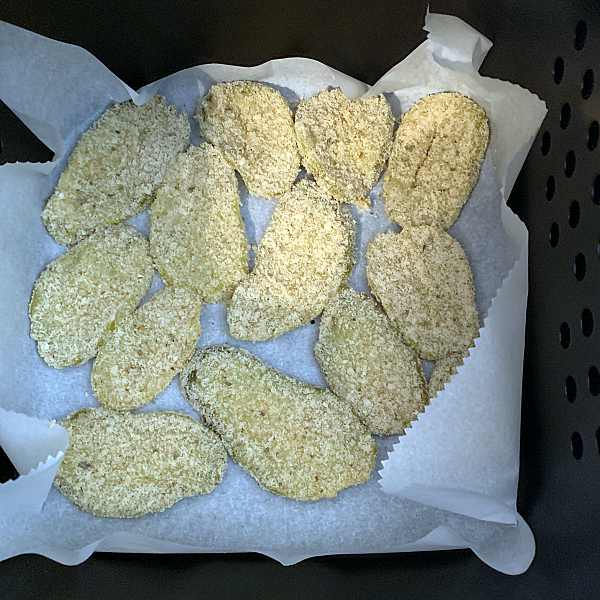 Once again, the results were great the chips were nicely browned and crispy on both sides. I plated my wings and pickle chips with a side of ranch dressing for dipping.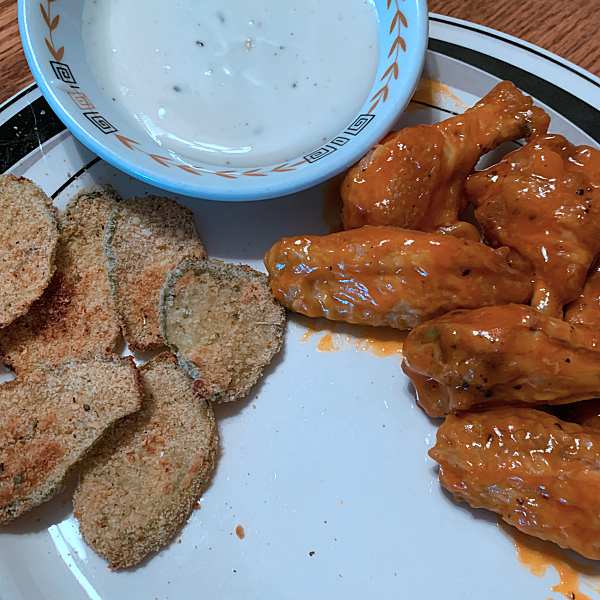 How did they taste? Well, they say a picture is worth a thousand words.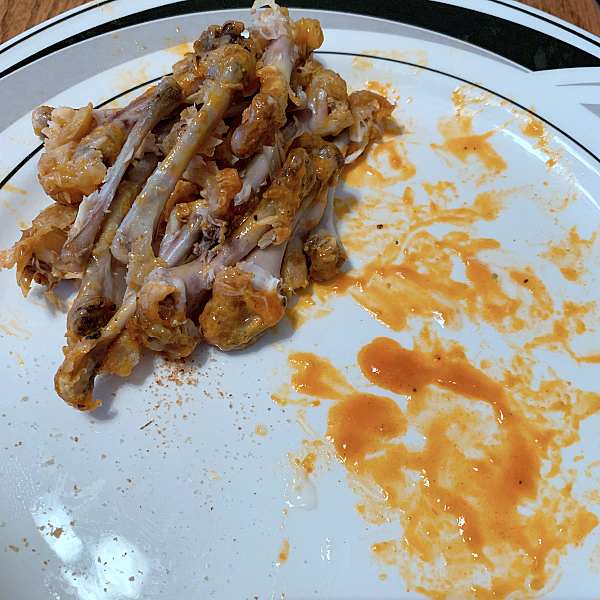 The air fryer is also the best way to warm up cold pizza. Five minutes at 350º does the trick. Just like it's fresh out of the oven, with melted cheese, and crispy crust.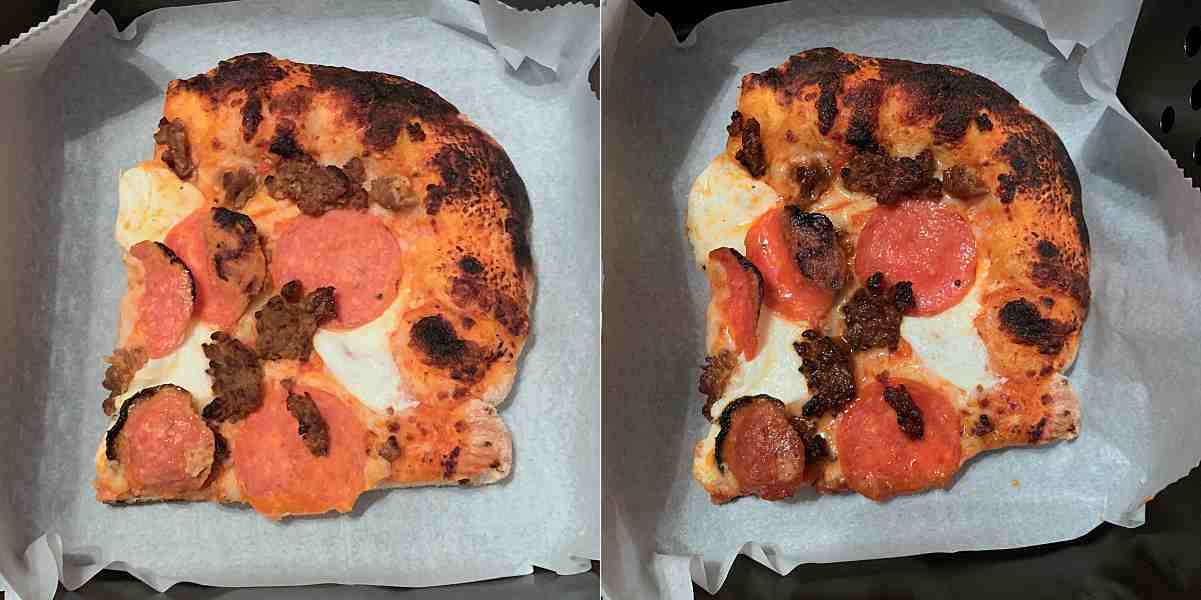 I also used the air fryer to make bacon, and it's Amazing! Trust me when I say you'll never make bacon any other way again.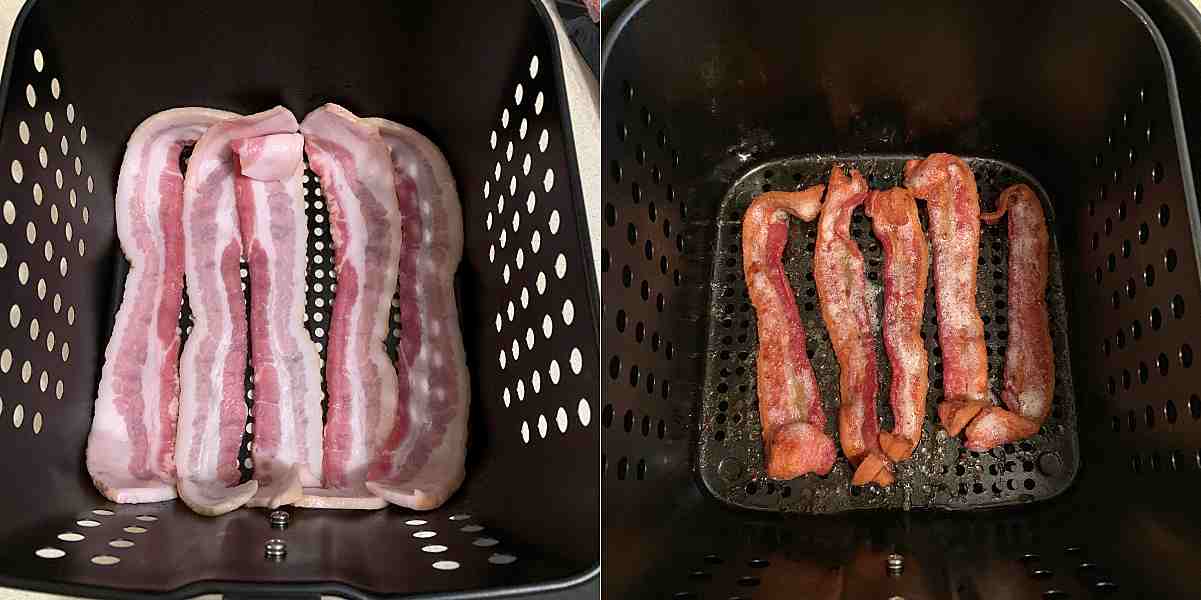 Perfect for making a yummy BLT sandwich.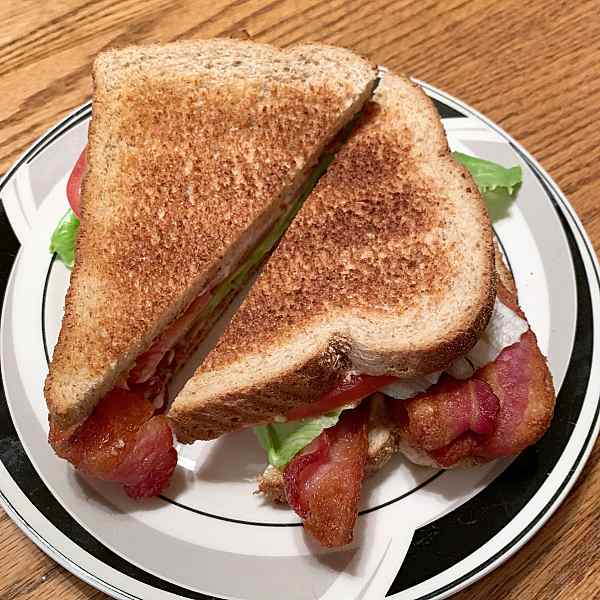 What I like
Easy to use digital touch LCD display

Easy to clean dishwasher safe fry pan and basket

Everything cooks evenly

Quiet operation
What I'd change
Nowhere to store the bulky power cord
Final thoughts
There's nothing not to love about the Bagotte air fryer, it has a compact modern design, it's easy to use, and it produces great-tasting, healthier fried food. And I really like the Multi-Function Digital Touch Screen. It has earned a place of honor on my kitchen countertop, and I look forward to using it more in the future. 
Price: $129.99 currently you can get $15 off when applying a coupon.
Where to buy: Amazon
Source: The sample for this review was provided by Bagotte.