We use affiliate links. If you buy something through the links on this page, we may earn a commission at no cost to you. Learn more.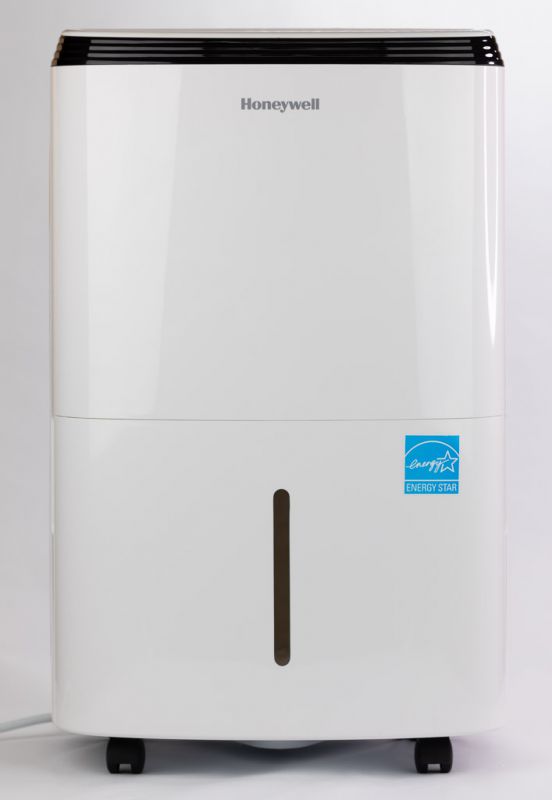 REVIEW – One of the drawbacks of having a dehumidifier is the task of constantly emptying the tank. I jumped at the chance to review the Honeywell TP70PWK Dehumidifier because it has a built-in pump.
What is it?
Honeywell TP70PWK Dehumidifier is one of Honeywell's largest home dehumidifiers capable for use in a room or basement up to 4,000 sq ft.
What's in the box?
List contents – you can remove this heading and section if it doesn't apply to your review.
Honeywell TP70PWK Dehumidifier
Drain Hose
Pump Hose
User Manual
Instruction and Warranty Sheets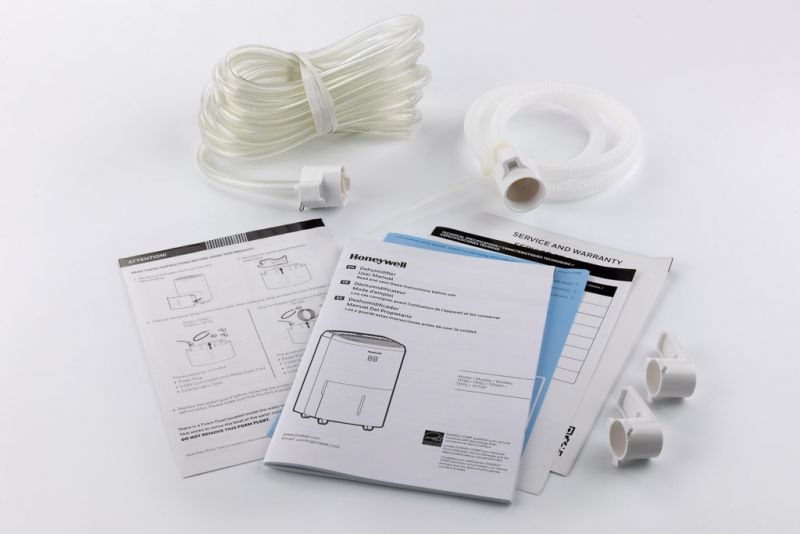 Design and features
Honeywell TP70PWK Dehumidifier is a 70 pint/9 gallon dehumidifier for medium to large rooms. This dehumidifier is a large beast, yet it is Energy Star qualified which means this compact, but powerful unit removes moisture with less energy than conventional dehumidifiers, saving you money.
The TP70PWK has easy to use controls and an easy to read LCD display. There's also a humidity display on the front of the unit that shows through the surface.
I was most interested in this particular unit because it has a built-in pump that is capable of draining condensation vertically or horizontally up to 15 feet. This means you can drain it out a window or into a sink or drain. This is a great convenience feature for me because I was tired of spilling the water from my old unit, and was quite tired of emptying it every day. There is also a drain hose for continuous draining if you have a drain near the unit. The pump is optional to use, the unit still has a tank that can be used if you don't want to use the drain hose or pump hose.
The built-in air filter helps reduce dust and is easily cleaned under a faucet which means there are no costly replacement filters to buy. The unit even has a light that comes on to indicate that the filter needs to be cleaned. The filter is located on the back of the unit.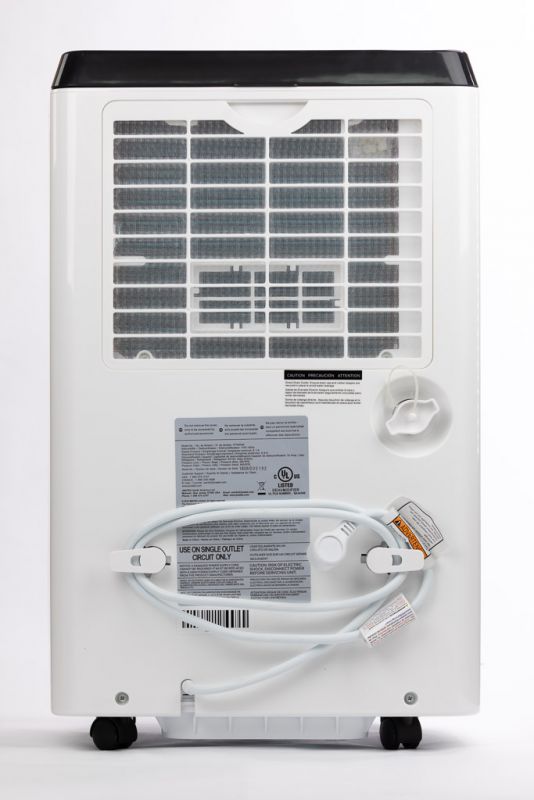 The humidity control can be adjusted in 5% increments between 30% and 90%. A recommended healthy humidity level is between 40% and 50%.
The unit can be set to automatically turn off or automatically turn on using the timer functions. There are also two fan speeds, high and low. The sleep mode simply reduces the LED brightness while it is on.
The Honeywell TP70PWK also has an Auto-Restart feature which will automatically resume its operation after a power outage.
There is also a carry handle that conveniently pops up making moving the unit a bit easier on the smooth-rolling wheels.
Panel Indicators/buttons left to right:
Filter Alert
Fan Speed Control
Water-Full Indicator (top), Humidity/Timer set increase (bottom)
Display Screen (top), Power on/off (bottom)
Continuous Operation Light (top), Humidity/Timer set decrease (bottom)
Timer Control
Sleep Mode
Auto Drain Pump Mode

What I like
Built-in Pump
Wheels
Front and top displays
What I'd change
Final thoughts
Overall the Honeywell TP70PWK Dehumidifier has worked flawlessly and just as advertised. The built-in pump means that it is basically maintenance-free.
Price: $339.95
Where to buy: Honeywell and Amazon
Source: The sample of this product was provided by Honeywell.