We use affiliate links. If you buy something through the links on this page, we may earn a commission at no cost to you. Learn more.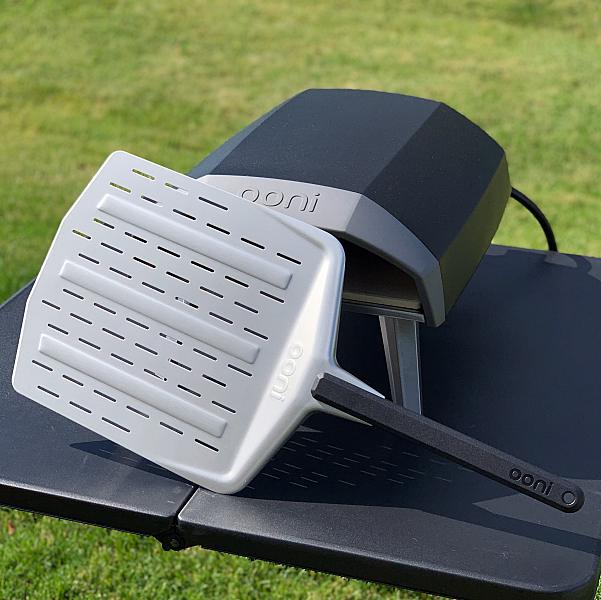 REVIEW – In the last year, I've been fortunate enough to review two great outdoor pizza ovens from Ooni, the Ooni 3 and Koda. Recently, they introduced a new pizza peel, and they were kind enough to send me one. So let's take a look at the new Ooni 12" perforated pizza peel.
What is it?
The Ooni 12" perforated pizza peel is a lightweight aluminum peel for sliding, turning and retrieving pizzas from your Ooni pizza oven.
What's in the box?
1 – Ooni 12″ Perforated Pizza Peel
Design and features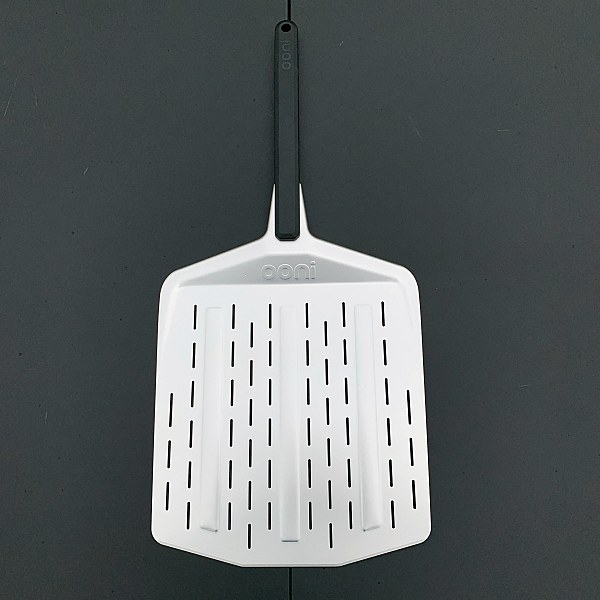 The pizza peel is made of lightweight aluminum and has a 12" long glass-reinforced nylon handle. Despite being lightweight, the peel has a very sturdy construction. So you won't have to worry about dropping your pizza on your way out to the oven, even if you get a little generous with the toppings.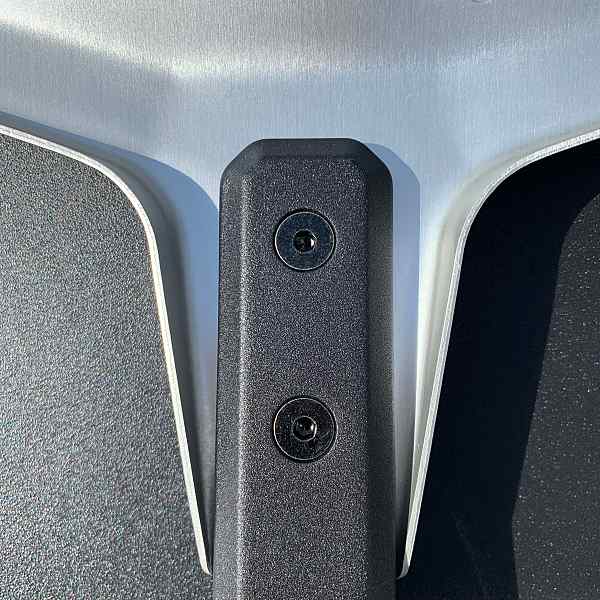 The peels anodized aluminum blade is 12-inches wide, making it perfect to use with the Ooni 3 and Koda ovens.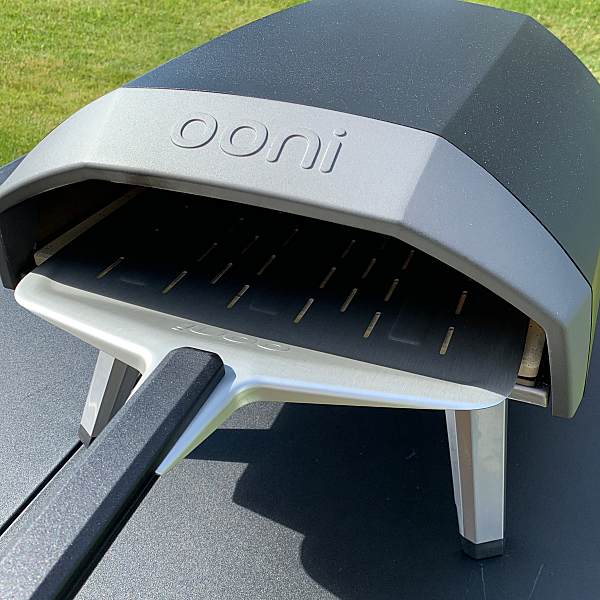 The peels tapered edge makes it easy to slide right under the base of the pizza without damaging it.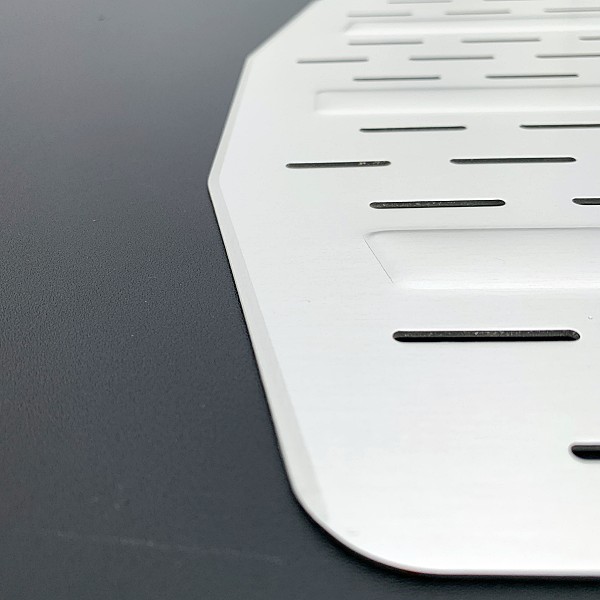 The hard smooth surface keeps your pizza from sticking to the peel, making it easier to launch and retrieve pizza from your oven. It also makes it easier to turn the pizza during the cooking process. The pizza literally slides right off.
The peel's perforations allow for excess flour and semolina to fall away from the bottom of your pizza before sliding it into the oven. The perforations also keep steam from building up on the base of your pizza. Assuring the bottom of your pizza will turn out perfect every time.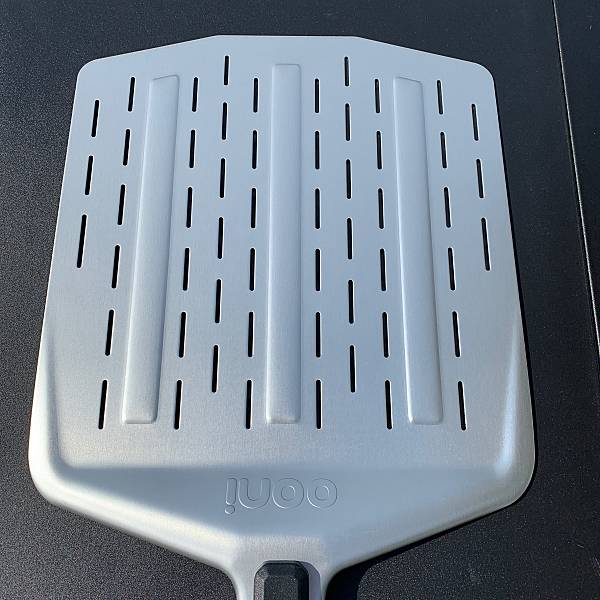 The 12" handle gives you more control when launching, turning, and retrieving your pizza. And it keeps you from getting to close to the 800° oven.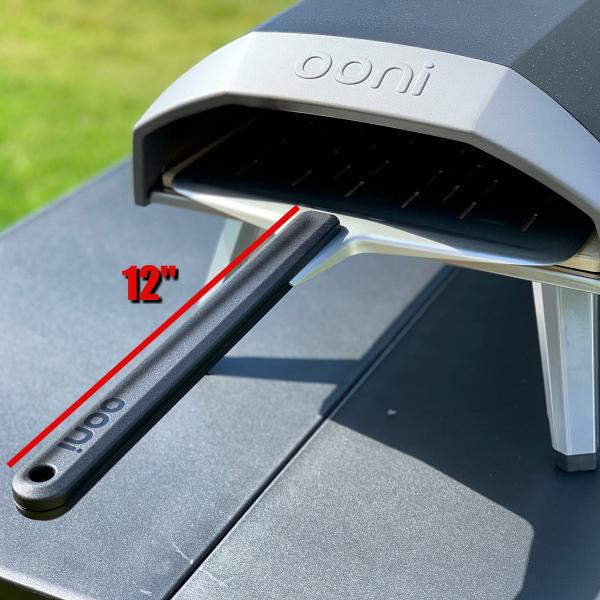 Just for a little comparison, I had been using Ooni's Classic pizza peel ($25) prior to receiving this one. Although it did the job, it's nowhere near as functional as the 12" perforated peel. IMO this peel is a huge upgrade. And it really adds to the overall enjoyment of using your Ooni pizza oven.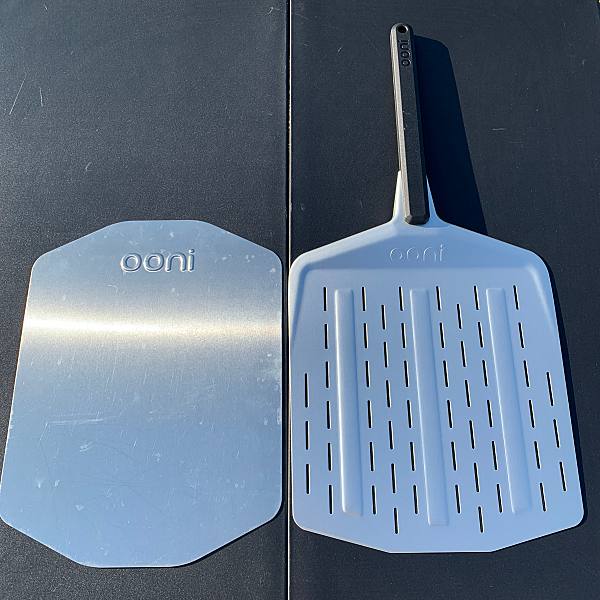 What I like
Lightweight

Sturdy construction

12" handle

Perforated blade

Smooth slick surface
What I'd change
Final thoughts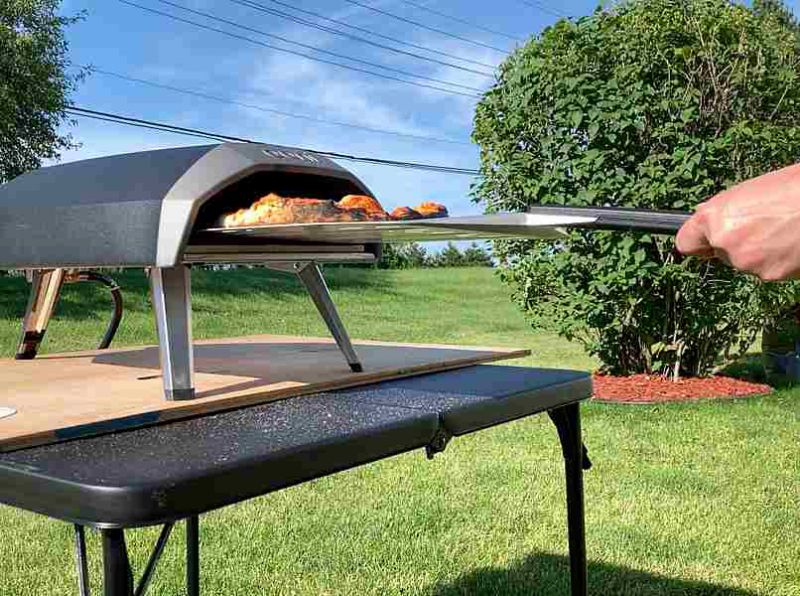 I fell in love with this pizza peel the first time I used it. It makes every aspect of preparing your pizza easier. If you use your Ooni pizza oven as much as I do then the Ooni 12" perforated pizza peel is definitely worth the upgrade.
Price: $60.00
Where to buy: Ooni
Source: The sample for this review was provided by Ooni.