We use affiliate links. If you buy something through the links on this page, we may earn a commission at no cost to you. Learn more.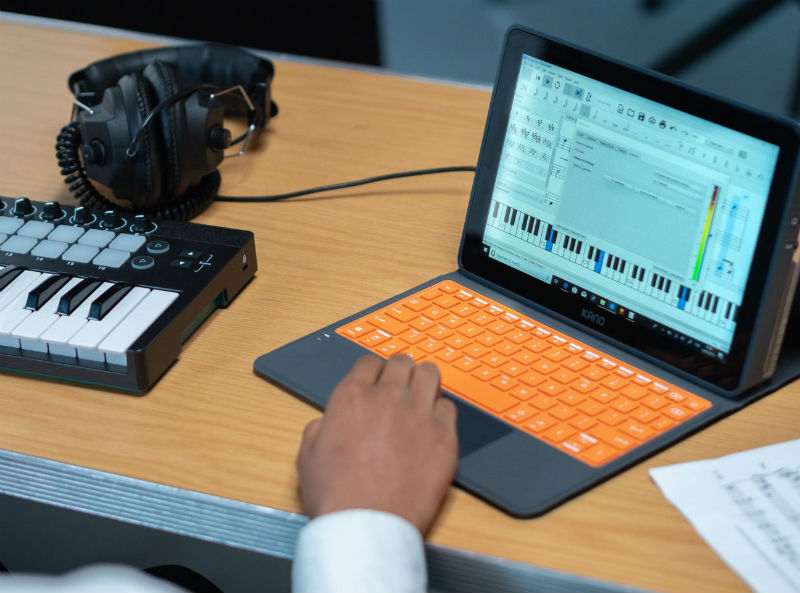 NEWS – The new Kano PC isn't just a kid-friendly laptop with a colorful orange keyboard. It's a laptop that kids can build themselves with easy to assemble modules and cables that require no previous knowledge of electronics or soldering.
Kano is the same company who makes the Computer Kit Touch tablet that I reviewed last fall. The Kano PC is a similarly designed kit that comes with easy to understand step-by-step instructions for kids ages 6 and up. Partnering with Microsoft, Kano is offering a fun way for kids (and adults too – I won't tell!) to build their own Intel Atom based touch screen Windows 10 computer with a detachable keyboard. Kids can then use the Kano PC to learn how to program.
The Kano PC is priced at $299.99 and will be available at the end of October. For more info head over to kano.me for all the details and to pre-order.