We use affiliate links. If you buy something through the links on this page, we may earn a commission at no cost to you. Learn more.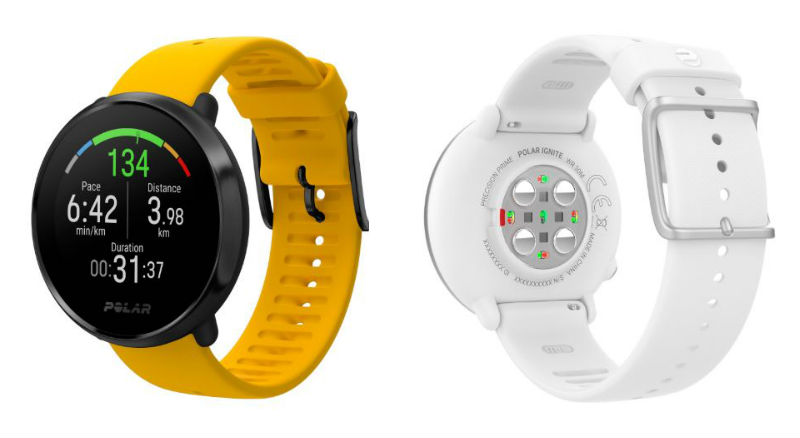 NEWS – Polar recently announced their newest fitness watch, the Polar Ignite. The Ignite is a GPS fitness watch that tracks your walks, runs, bike rides, heart rate, and offers advanced metrics, training recommendations right from your wrist, and five days of battery life. Other new features include:
Sleep Plus provides insight into the amount and quality of sleep and tracks how you cycle through light, deep, and REM sleep stages of sleep and then assigns an easy-to-understand Sleep Score.
Nightly Recharge takes the Sleep Score and then combines it with daily recovery information from your body to let you know how well you are recovered from your workouts and offer tips to help adjust your daily plan so you can continue to improve in the coming nights, and ultimately improve your performance and fitness.
FitSpark is a daily training guide that provides athletes with personalized, adaptive guidance based on their fitness level, training history, and Nightly Recharge measurement. The watch suggests and guides you through exercises within cardio, strength training, and performance categories right from your wrist.
Serene is a guided breathing exercise from the wrist that can help balance body and mind, recover better, and even help with better sleep.
The Polar Ignite is available with a black or silver case and 3 watch band colors. It's priced at $199.99 and is available now through Polar.com or Amazon.