We use affiliate links. If you buy something through the links on this page, we may earn a commission at no cost to you. Learn more.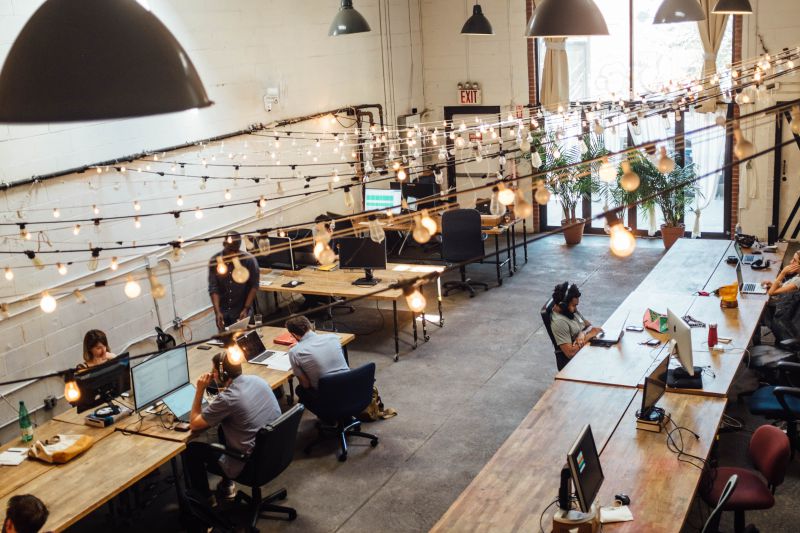 ARTICLE – Modern technology is creeping into so many areas of our lives that it makes sense we'd start to see it on the professional level. The enterprise world has always run on certain kinds of technology, but we're talking strictly about innovative gadgets — many you might see in the IoT or smart market.
You've probably heard that the future of modern living lies with the smart home. Well, the same is true of the business world. The technologies and solutions used inside these spaces will significantly improve convenience and productivity, as well as sync up various functions and activities.
Here are six gadgets that will transform your workspace into a more futuristic environment.
1. Interactive Whiteboards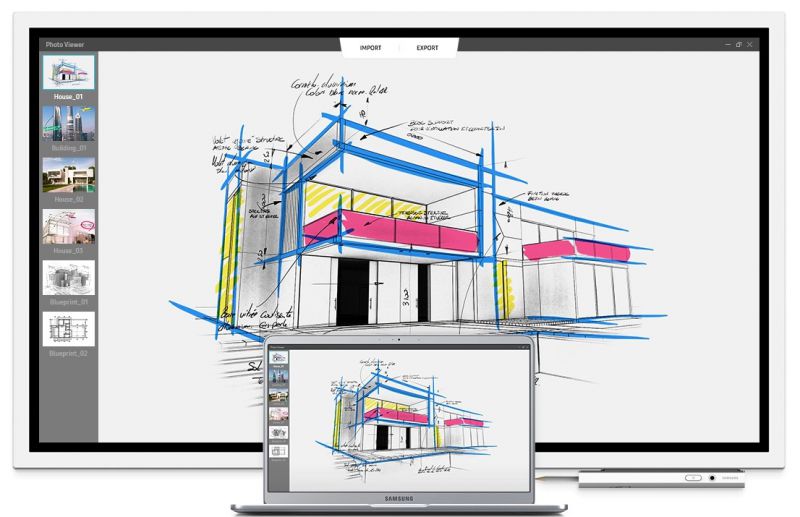 There are few things more valuable in a collaborative space or conference room than the whiteboard. For years, these tools were nothing more than low-tech analog boards that you draw or write on using conventional markers. That's no longer the case.
Electronic or digital whiteboards work similarly to a touch-screen tablet. They can record, store and print all content written or drawn on their surface. Not only does this help save time during work sessions, but it also improves collaboration for everyone that has access to the board. Notes can be added, and the final mockup can be sent to everyone on the team via email or internal applications.
These high-tech whiteboards can interface with mobile devices, allow for real-time adjustments and modifications, display presentations and allow multiple users to interact or add content simultaneously.
Check out GoTouch on Amazon.
2. 3D Printing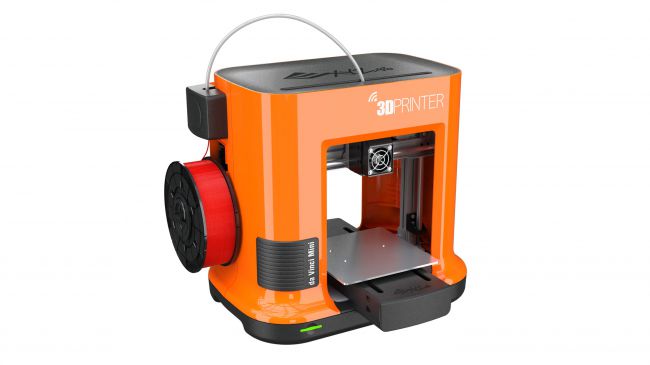 Additive manufacturing, or 3D printing, creates several unprecedented opportunities. Prototypes and conceptual designs can be realized quickly, accurately and on-site. There's no need to send plans to a manufacturer and wait until it produces a limited run. It can all be handled in-house using a relatively inexpensive printer.
3D printers also allow resourceful engineers to create a vast array of goods, items and devices. A printer can be used to create any type of tool, object or gadget you might need at work.
Plus, any office filled with 3D printed goods is going to look futuristic anyway.
Check out some of our 3D printer reviews!
3. Modular Office Pods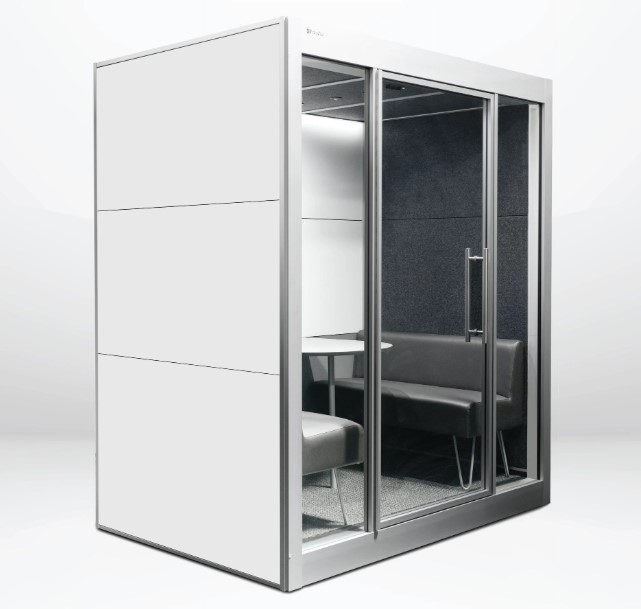 Cubicles suck, and that's something pretty much everyone can agree on. They do serve a crucial purpose, though — especially in large corporate office spaces. They give each worker a personal environment to work in, separating them from the rest of their department or team.
A lot of offices have moved away from large, cubicle-filled spaces and instead opt for more open and social areas. When you do need that personal and quiet space to get some work done, queue the SnapCab pods or modular office pods. They are cozy workspaces that personnel can enter alone — or with a small crew — to work in peace. It's a place to go when you don't want to be in the open or social.
Their modular nature means they're easy to install and can be connected with other pods and similar modular walls or surfaces. Another would be the SnapCab Portal, which introduces intelligent and integrated multimedia walls.
4. VR and AR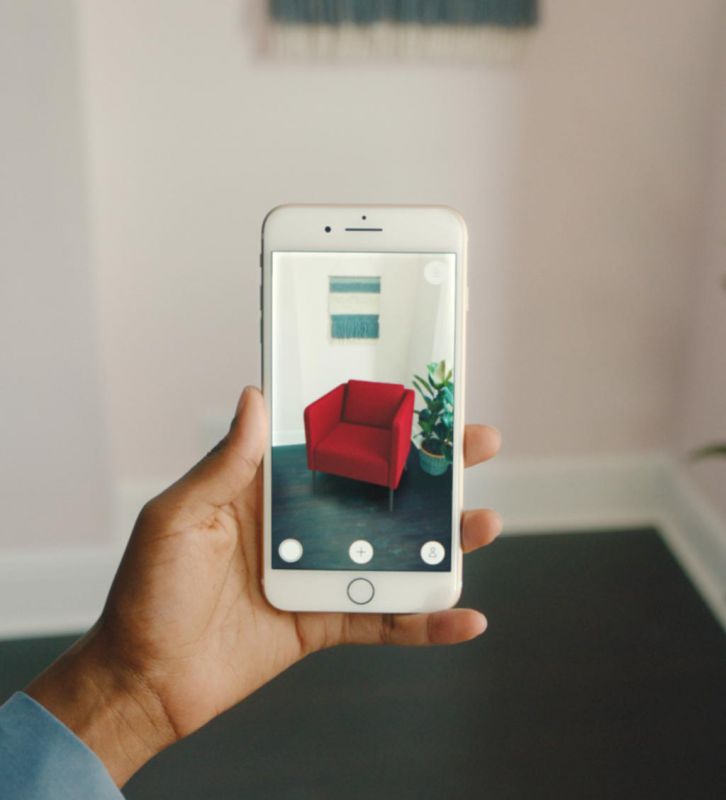 Virtual reality (VR) and augmented reality (AR) solutions will truly digitize and transform the average in-office experience.
By using VR, workers can immerse themselves in an entirely digital space or environment. Imagine transporting to an isolated beach to get some work done, or demoing a potential prototype in a realistic, bustling world?
AR, on the other hand, involves projecting digital content or experiences in the real world. "Pokemon Go" is an obvious example, but IKEA's Place app is another. AR will allow workers to project information in front of them as they work or alter the way they interact with their surroundings — like displaying indicators or notifications on real-world surfaces.
5. IoT and IIoT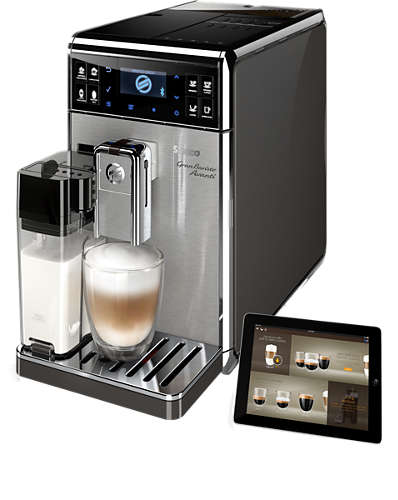 Just as homes are being made smarter through IoT integration, so are office spaces and corporate campuses. The technology is incredibly broad but collectively syncs up all functions, devices and systems to create a more intelligent, automated and convenient environment. Even something as simple as the office coffee maker can be engaged from a mobile device remotely.
During meetings, your smartphone might record important notes and schedule reminders and appointments automatically. A real-time location system can tell you when a co-worker you need to talk to enters the office or when they have free time. Another one can turn on lights when you walk into a room and off again — with no input from you.
6. AI Voice Assistants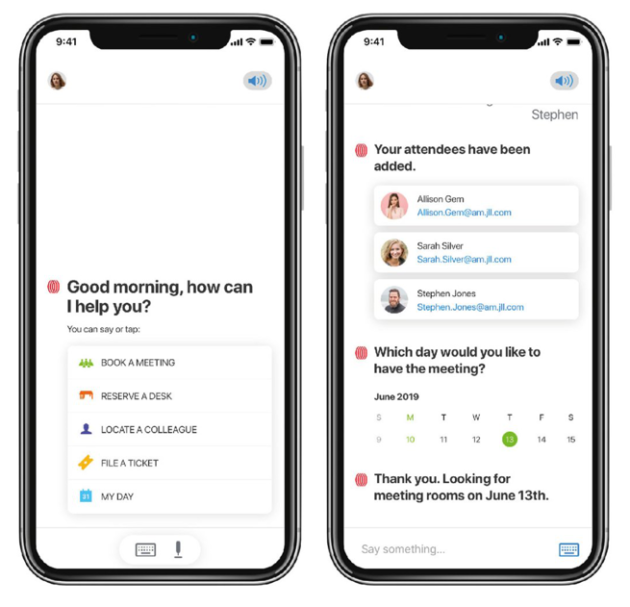 Siri, Alexa and Google Assistant are all voice-enabled AI assistants that can take commands and complete various actions. You can tell Siri and Alexa to turn on additional smart devices in or around your home. While there are many assistants out there, many of them are designed for personal and consumer use. That's about to change, however.
A company called JLL has created an assistant named JiLL to help out around the office. JiLL is just the first of many as the technology is adapted for work and professional use, in addition to everything else it's capable of.
Imagine being able to arrange meetings with colleagues, schedule work-related calendar events, send emails and communications, or even submit work orders just by using your voice.
Future offices will be smart, convenient and efficient.
Featured image by Shridhar Gupta