We use affiliate links. If you buy something through the links on this page, we may earn a commission at no cost to you. Learn more.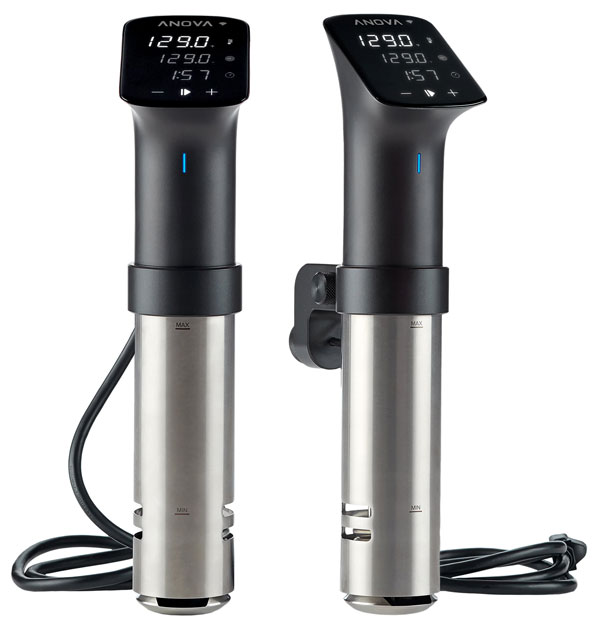 REVIEW – I have wanted to try sous vide cooking for years. We have several friends and coworkers who swear by it. I understood the science and thermodynamics of how it works but I was always a little skeptical. While I have been tempted, I have been procrastinating more than anything…never pulling the trigger on actually buying one. So, when Julie offered the professional grade Anova Precision Cooker Pro to review, I was like Ooo, Ooo, Ooo pick me (think Arnold Horshack).
For those who do not know, Sous vide  (pronounced sue-veed and means "under vacuum" in French) is a cooking technique that involves vacuum-sealing food in a bag then submersing it in a water bath allowing for precise temperature control giving you consistent, high quality, near perfect results.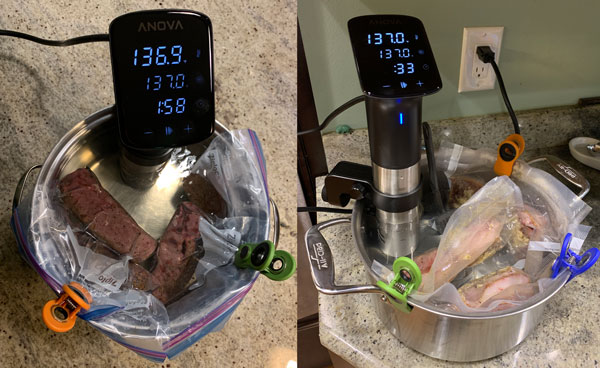 What is it?
The Anova Precision Cooker Pro is a professional grade sous vide cooker engineered to operate full-time in the busiest of kitchens. Designed for long hours of non-stop cooking main courses to perfection.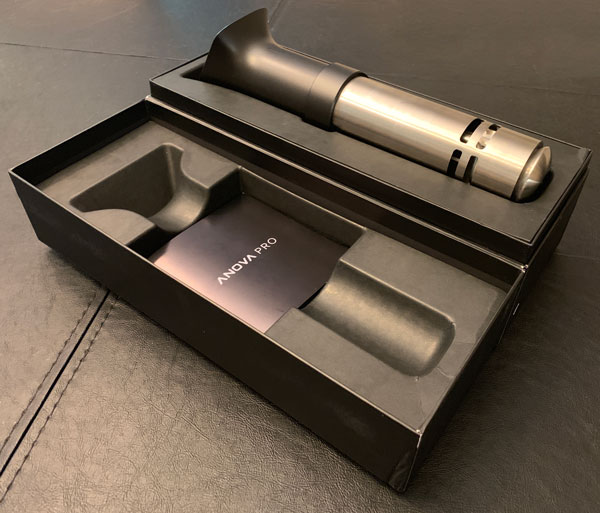 What's in the box?
The box is big and well done, nicely presented. The only thing in the box is the sous vide cooker and instruction manual.
Anova Precision (Sous Vide) Cooker Pro
Manual
Hardware specs
Performance
Power: 1200 Watts

Flow Rate: 12 Liters/min

Max Cook Size: 100 Liters with lid

Voltage: 120 Volts
Durability
Aluminum – Teflon coated & stainless steel

IPX7 water and splash resistant
Precision
Temperature Accuracy: +/- 0.05 ̊ C

Temperature Range: 0 ̊ – 92 ̊ C
Usability
Manual time and temperature controls

Capacitive touch screen

High fidelity speaker tones

Adjustable & Detachable clamp

Removable skirt
Size
88mm D x 60mm W x 350mm H / 3.5in x 2.4in x 13.8in

1.29 kg / 2.85 lbs
Container Size
Min Water Level: 62 mm / 2.4 in

Max Water Level: 170mm / 6.7 in
Design and features
The Anova Precision Cooker Pro is a restaurant/professional grade sous vide cooker engineered for serious work and the long-haul. When you pull the Anova Pro from its packaging it definitely gives off an air of high quality. It's extremely well made, precision-machined, made from metal and stainless steel parts. While I wouldn't suggest testing this but according to Anova, it is submersible in up to a meter of water for 30 minutes…crazy.
Setup
Setup is quick and easy. Take the Precision Cooker Pro out of the box, plug it in, and you're more or less good to go. It's going to take you longer to finding the right sided/shaped pot and fill it with water. As a beginner in the sous vide world, selecting a recipe is the toughest part of the battle. For whatever type of meat you're wanting to cook, there are many different variants of basically the same recipe. But the recipes' cooking times and temperature settings are all pretty close. So, I just picked those with a 4-5 stars rating and went for it.
Currently the Anova app does not talk to the Precision Cooker Pro but should sometime this summer. You can still use the app to find and save recipes.
Performance
The Anova Precision Cooker Pro is engineered with performance in mind: 1200 watts of heating power, 12 liters/min flow rate, and max cooking volume of 100 liters (26 gallons) with lid. In addition to serious horsepower, the Anova Pro uses components made for the long haul: a powerful dual bearing brushless DC motor and double-core insulated heater. According to Anova, the Precision Cooker Pro can operate continuously for a minimum of 10,000 hours without having to shut down.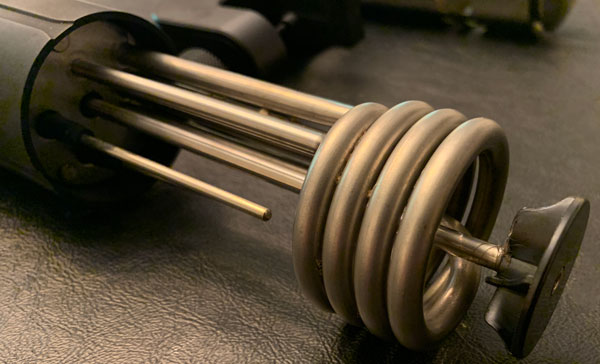 Inside the stainless steel protective housing is quite the array of heating, monitoring, and circulating hardware. These components combine to not only heat the water quickly and effectively but keep it at a very precise temperature set-point. The integrated temperature probe is accurate to +/- 0.05 ̊ C in water volume up to 26 gallons (100 liters).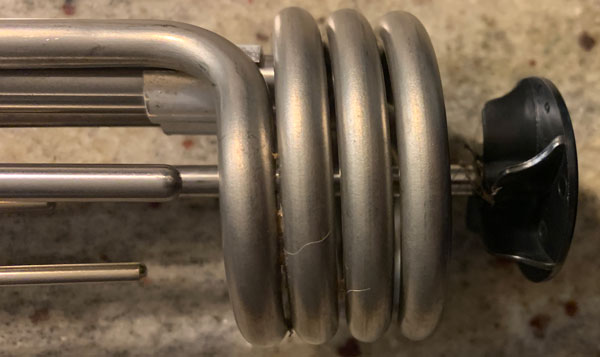 The Anova Pro has a temperature range of 0 ̊ – 92 ̊ C  / 32 – 198 ̊ F . The heating coil quickly and efficiently heats the water bath to the desired temperature then keeps it locked onto that set point throughout cooking.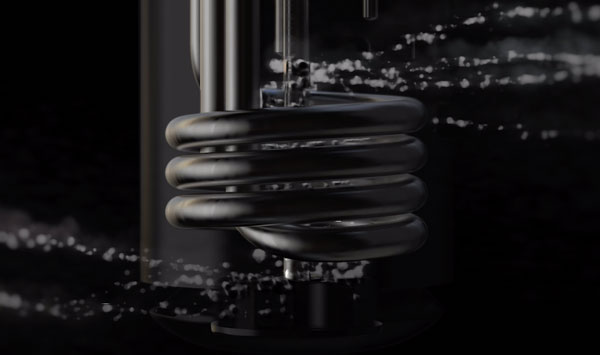 The powerful circulation pump brings in water from above, flows through the heating coil, then the heated water is forced out the base of the Anova Pro.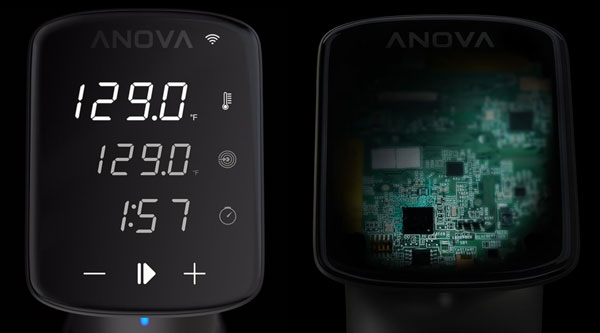 The Anova Precision Cooker Pro has a capacitive touch screen to set your temperature, time, and monitor progress. Funny thing is… the screen is what initially impressed me the most. As I stated above, the entire unit is very well made but the screen is what made me think "wow, this is pretty sweet." Using the touchscreen to set the time & temperature is easy and intuitive.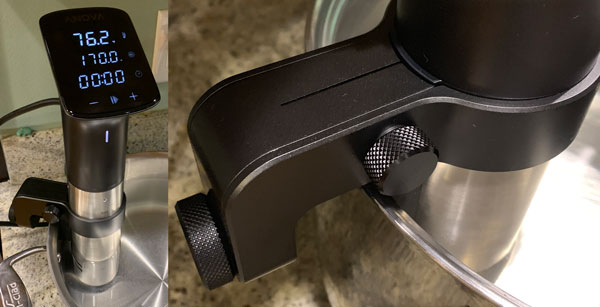 The Anova Pro has an adjustable and detachable clamp that enables the sous vide cooker to be raised or lowered based on the shape/size of the cooking vessel. It can also be twisted in the mount for a better view/management of the Pro's touchscreen. The clamp is just as well made as the rest of the Anova Precision Cooker Pro from hard plastic with knurled, PVD coated metal tightening knobs.
What I like
Extremely well made from aluminum, teflon, & stainless steel
Very precise temperature control
Strong powerful brushless motor
Extremely long operational period
Can heat large volumes of water
Excellent touchscreen
2-year warranty
What needs to be improved
Smartphone app not compatible from the beginning
Expensive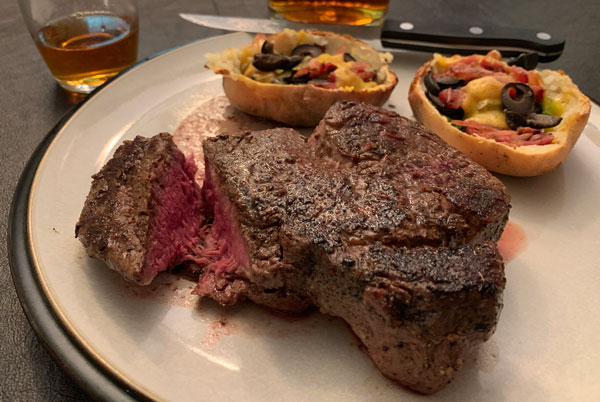 Final thoughts
As I stated at the beginning, this isn't a review of sous vide cooking in general but for anyone who hasn't tried it, I highly recommend it. I have cooked steak, chicken, burgers, and pork with the Anova Precision Cooker Pro and every meal turned out perfectly. It removes any of the guess work and stress of juggling variables of temperature, flame, time, doneness, etc. Anova's Precision Cooker Pro is a professional grade sous vide cooker engineered for serious duty and is a bit of overkill for my kitchen. But what an excellent cooking tool that has been added to my arsenal of creating delectable meals for family and friends. If you can afford or need it, I suggest going for the Cadillac of sous vide cookers…you won't be disappointed.
Price: $399
Where to buy: anovaculinary.com.
Source: The sample of this product was provided by Anova.