We use affiliate links. If you buy something through the links on this page, we may earn a commission at no cost to you. Learn more.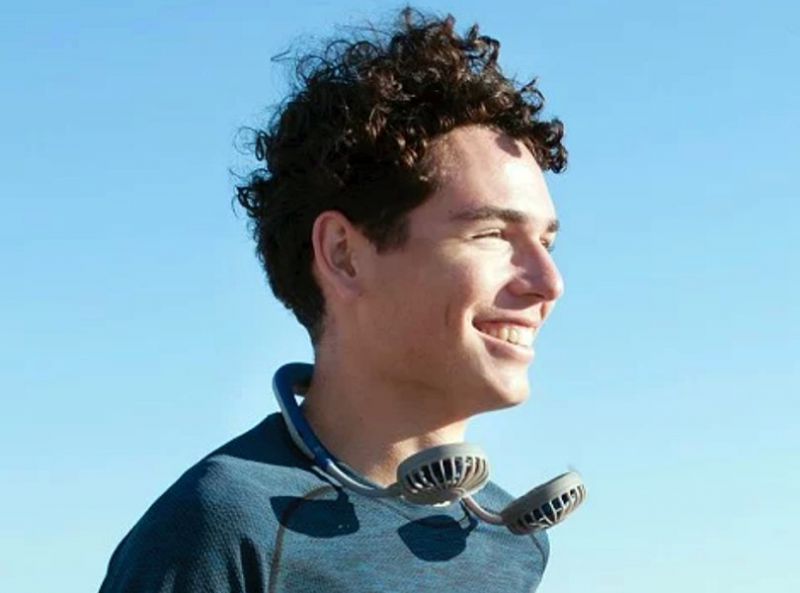 NEWS – Now that the weather is heating up we'll all be looking for ways to keep cool. Ceiling fans, window fans, tower fans, and even handheld fans are all popular choices. But what about two fans you can wear around your neck. The WFan Wearable Portable Fan fits around your neck, giving you a hands-free way to keep your cool this summer.
There are two 3 speed fan heads that each have five blades. Flexible arms allow you to easily position the breeze to hit right where you need it.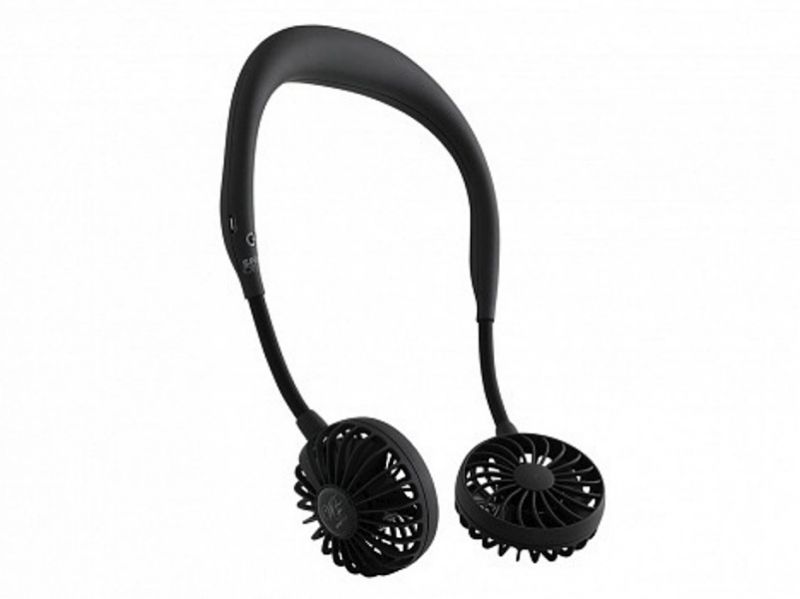 The fan is lightweight, quietly powerful and uses a rechargeable lithium battery that will last for over 300 uses.
Because the fan rests on your neck hands-free, it's perfect to use while walking the dog, working in the yard, at a ballgame or anywhere you need a refreshing breeze.
The WFan Wearable Portable Fan sells for $34.95 and comes in 5 different colors. Gray, white, red, navy, and black. You can check it out on The Grommet.