The Gadgeteer is supported by readers like you! If you buy something through links on our site, we may earn an affiliate commission. Thank you! Learn more.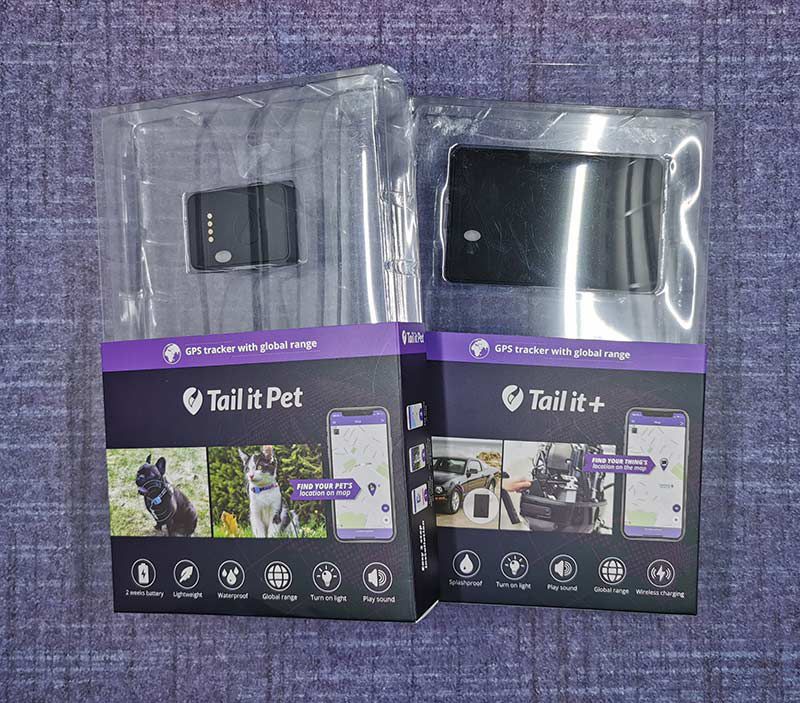 REVIEW – We all have "stuff" that we like to keep track of, from our backpacks full of expensive computer gear, to our luggage and even our pets. We've reviewed a variety of tracker devices here on The Gadgeteer over the years, but most of those tracking fobs are only useful when they are within Bluetooth range of your phone. What if you want to keep track of something that is a few miles away or even across the country. That's where a GPS tracking device like the Tail-it Tracker comes in handy. Let's take a look.
What is it?
Tail-it trackers are credit card and smaller sized tracking devices that have a built-in GPS and cellular SIM card that allow them to be used anywhere, not just within range of your phone.
What's in the box?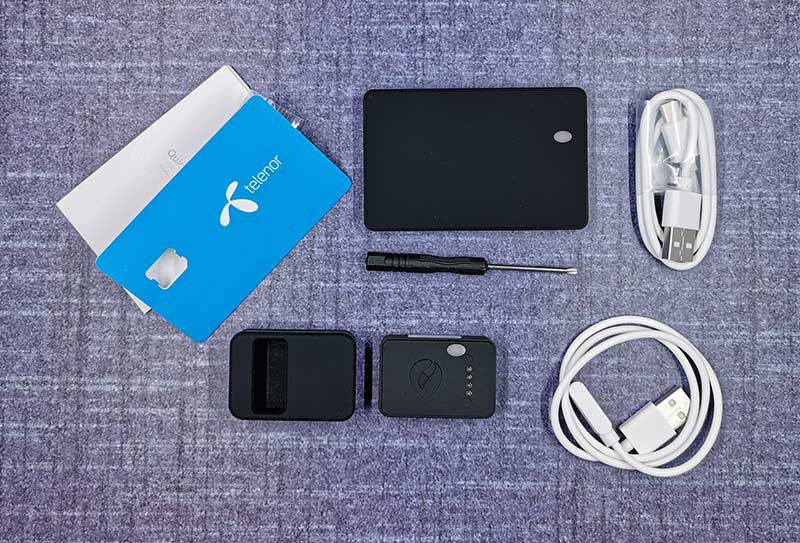 The image above contains the contents of the Tail it+ and Tail it Pet packages.
Tail it+ or Tail it Pet tracker module
Pre-installed SIM card
Screwdriver
USB charging cable
Tail it Pet also comes with a silicone case that can be attached to the pet's collar
Design and features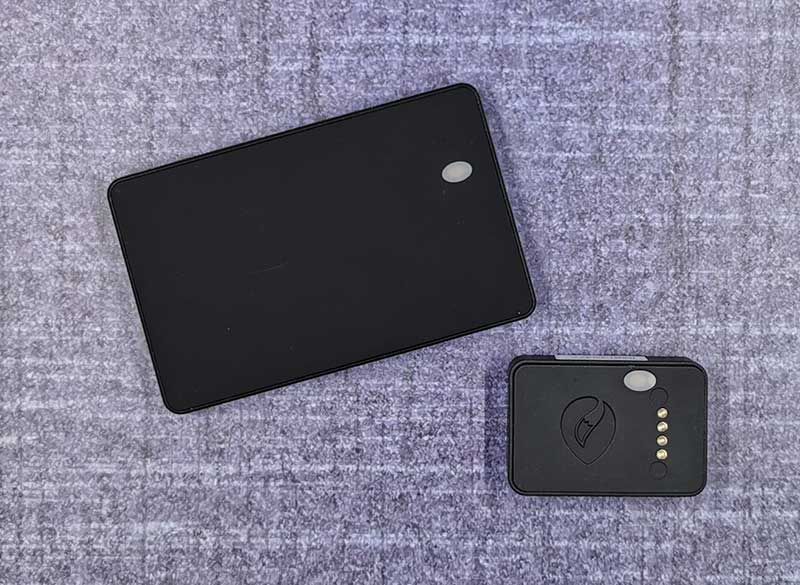 There are five styles of the Tail it devices but we were sent the Tail it+ and the Tail it Pet. There's the Tail it+ shown above on the left which is a black soft-touch plastic credit card sized device.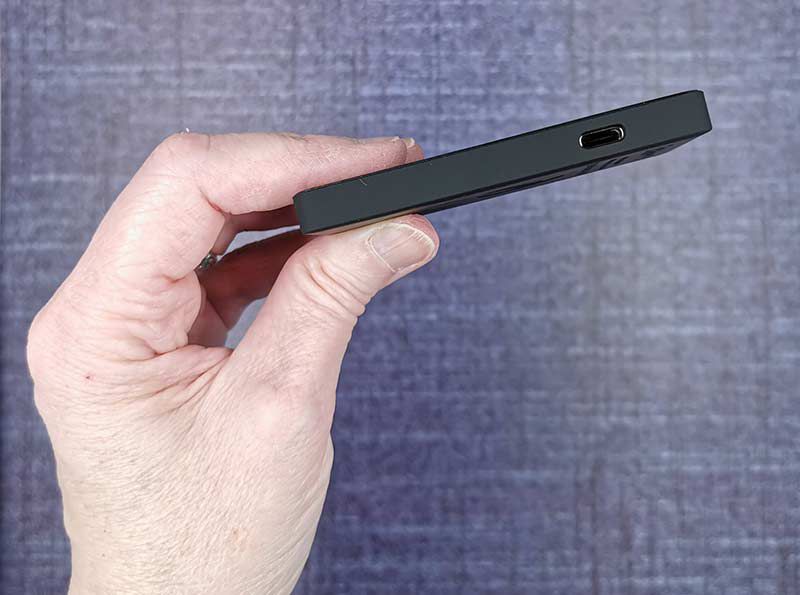 It that has a USB-C charging port on one side and a small oval button that doubles as a status LED on top.
Note that the Tail it+ can charge wirelessly too. Just place it on a Qi charging pad and you're good to go.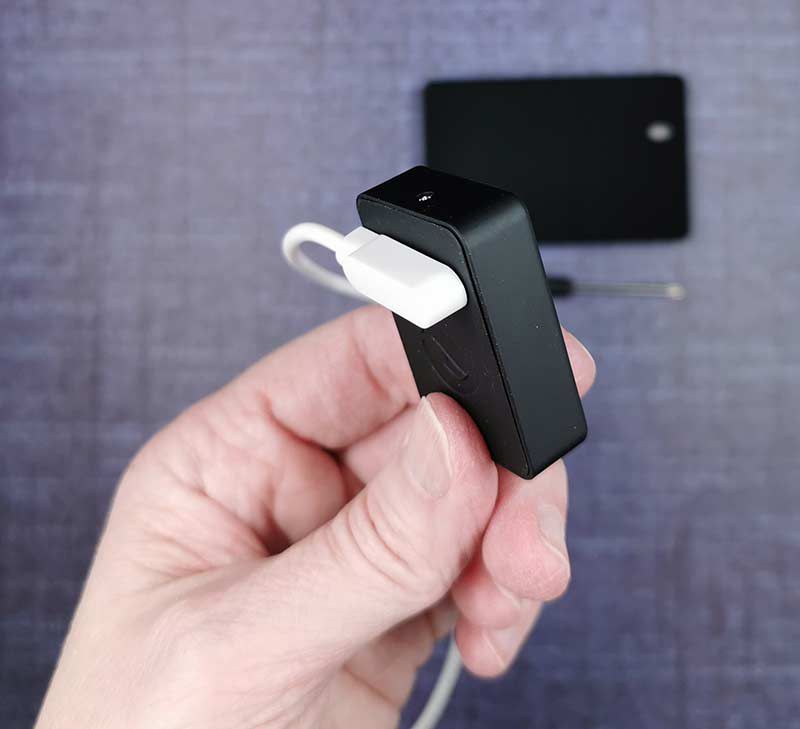 Then there's the Tail it Pet which is a much smaller device that charges with a proprietary magnetic USB charger and also an oval power switch/LED status light on top.
Tracking using the Tail it app
To use the Tail it devices, you have to activate the SIM cards and then install the Tail it app on your mobile device. The app's interface is a basic dashboard where you can see the tracker's battery status and last seen details. Clicking each device will then allow you to call, share, or delete the device.
The Call feature is confusing. It's really meant for the GPS watch version of the Tail it Kids which gives the parent a method of calling the watch in an emergency situation. But for the Tail it+ and Tail it Pet, tapping Call just makes your smartphone call what looks like an international number which then results in a busy signal.
The Sharing feature will let the people you give permission to also be able to see where the tracker is at any given time.
The app will also allow you to turn the LED light on the tracker and turn a sound alert on which causes it to make a high pitched beep.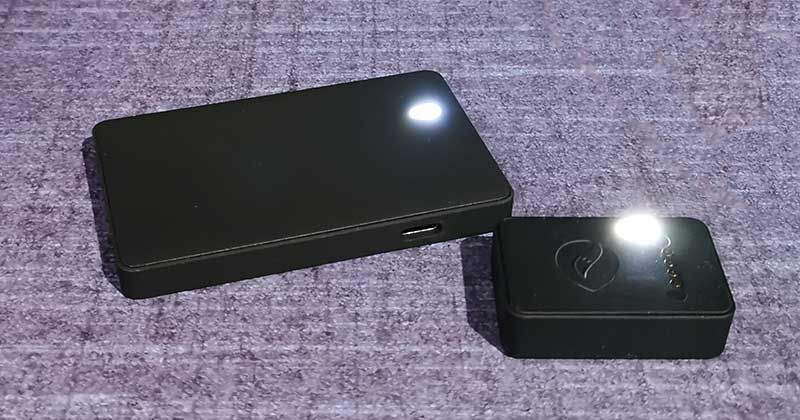 Both of these features can help you locate the tracker when you're in close range.
Tail it devices use GPS and WiFi to determine the tracker's location. GPS accuracy is within 5m or 16.4 ft and WiFi accuracy is within 50m or 164 ft. The fallback method that is used when GPS and WiFi is not available is LBS and it's only accurate within 2km (6561.68 ft) which won't help that much if you're trying to find a lost item or pet.
The Multi-LBS system collects data from more than 3 GSM base stations and calculates accurate placement by analyzing, direction and ephemeris from satellites.
The app provides a map or satellite view of the Tail it device and gives you the option to turn on live tracking for emergency situations. Note that live tracking will cause the device's battery to drain quickly because it updates the location every 5 seconds.
During my time testing the Tail it trackers, I would have to say that if I needed to locate a lost item, I would not want to rely on the Tail it app to help me find the item because the accuracy of the location even when using GPS was been pretty bad 80% the time and really bad a the rest of the time. It would also take the app a few minutes to update locations and many times it would say the update failed.
Even if the accuracy was good, it would still mean that the item could be within a range of 16 ft in the best of situations. I guess as long as the item you're trying to find is pretty large, you'd be fine, but most of the time I used it, it didn't show the tracker remotely close to where it really was.
Just as an example, in the images above you can see the purple circles which are the locations that the Tail it app says the trackers are located and the red dots are where they are really located. I guess that accuracy would be fine if you were trying to find a dog or a cat, but for a backpack or something smaller, not so much.
Battery life
The Tail it+ has a standby time of 8 weeks per full charge and the Tail it Pet has a standby battery life of 2 weeks on a full charge.
What I like
Can track globally
Simple to use
What needs to be improved
The app does not provide any geo-fencing features to alert you when the tracker has gone out of a pre-defined zone
Location feature provides inconsistent location results
Can't get a history of movement
Won't work in remote locations where there isn't cell coverage or WiFi
Final thoughts
The best thing about the Tail it tracking devices is that they can be used globally but the worst thing about the Tail it tracking devices is that the location accuracy isn't… well… accurate and it takes entirely too long to update locations through the app if they even work. If they can improve the accuracy and update speed, these trackers could be very useful but as is, I can't recommend them.
Price: $99.00 for either version. This does not include the monthly subscription which is $4.99 per device if paid for 1yr in advance or $5.99 for a month at a time
Where to buy: Tail it
Source: The sample for this review was provided by Tail it.
Support The Gadgeteer
:
The Gadgeteer is supported by readers like you! If you buy something through the links on our site, we may earn a small affiliate commission. Thank you! Learn more.