We use affiliate links. If you buy something through the links on this page, we may earn a commission at no cost to you. Learn more.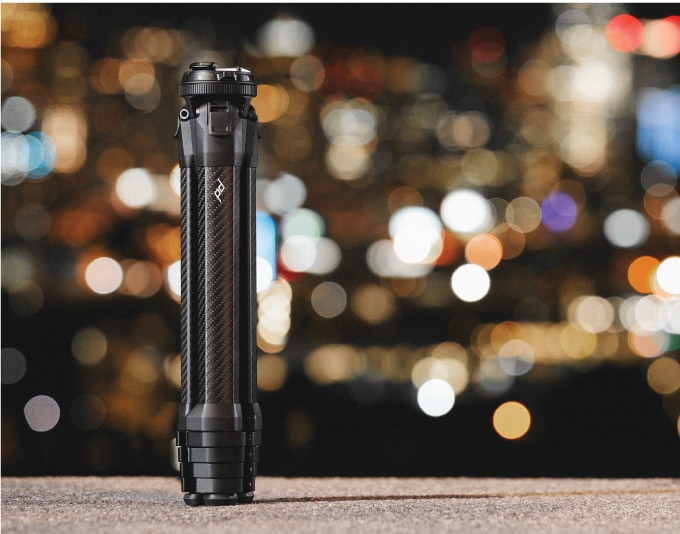 CROWDFUNDING NEWS – Peak Design has been one of the more successful players in the field of Kickstarter funded camera accessory companies. One of their first campaigns, a clip system that allowed a user to carry their camera hands-free either on their belt or backpack strap, was a huge success. Other successful centered around straps/slings, backpacks and sling bags.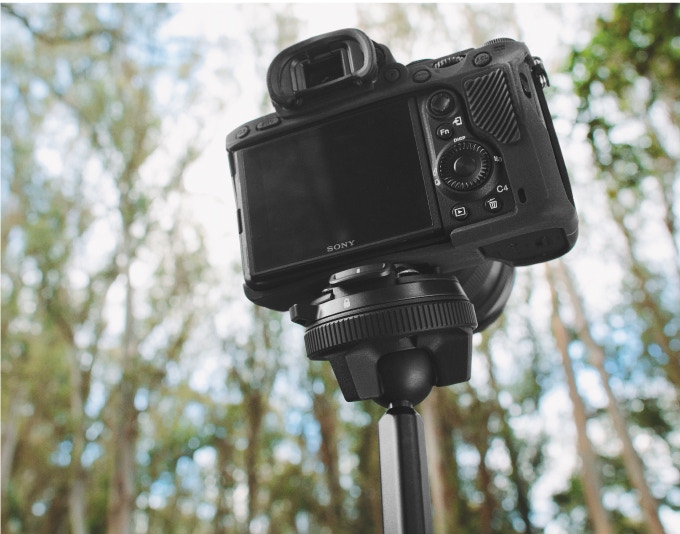 Their latest campaign is for a travel tripod. What sets their current effort apart from other travel tripods was the desire to reducing as much space as possible in order to maximize packability. They approached this by making the legs wedge shaped and the center column pie shaped. This allows the legs and center column to fit together with virtually no space between them. The resulting diameter, when closed, is only slightly larger than a water bottle. Peak Design also developed a ball head that adjusts with a single control. While this does not allow for separate pan and tilt adjustment, it decreases the overall size of the head.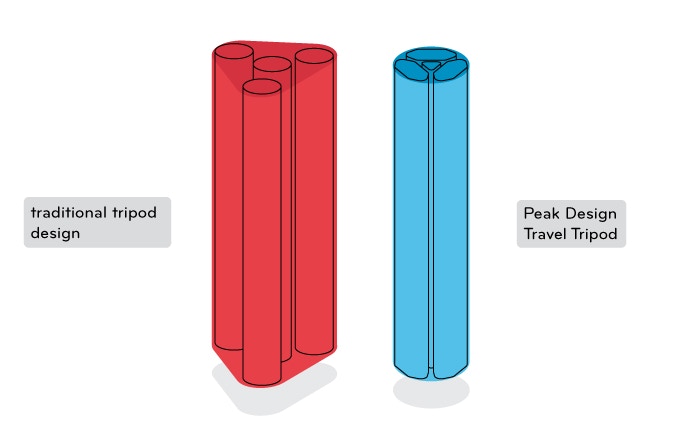 Other specifications include a 20 pound weight limit, lever locks, a stowable phone mount, and a soft case. Closed, the travel tripod measures 15.5 inches in length and 3.125 inches in diameter. It's available in aluminum (3.44 lbs) and carbon fiber (2.81lbs).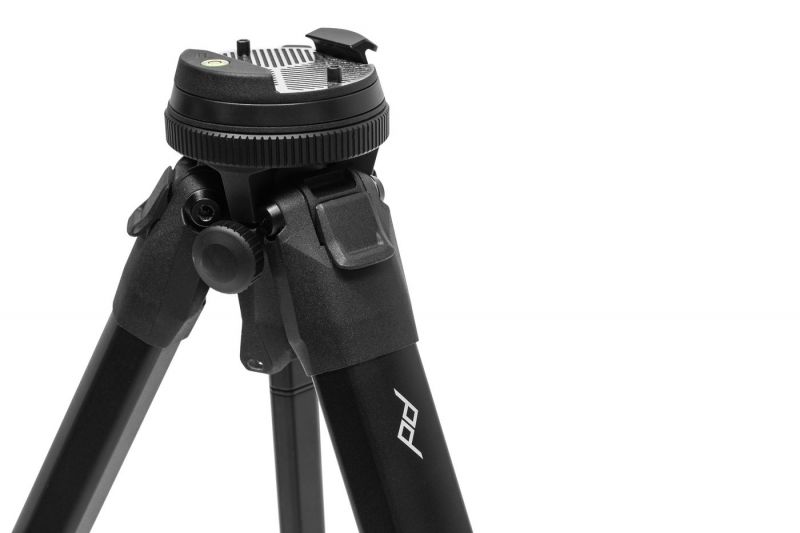 The Travel Tripod is currently on Kickstarter with 39 days to go. Its already reached $6,290,220 of its $500,000 funding goal. A pledge of $289 will get you an aluminum tripod and $479 will qualify you for the carbon fiber version. The full retail prices of the aluminum and carbon fiber versions will be $349.95 and $599.95 respectively.