We use affiliate links. If you buy something through the links on this page, we may earn a commission at no cost to you. Learn more.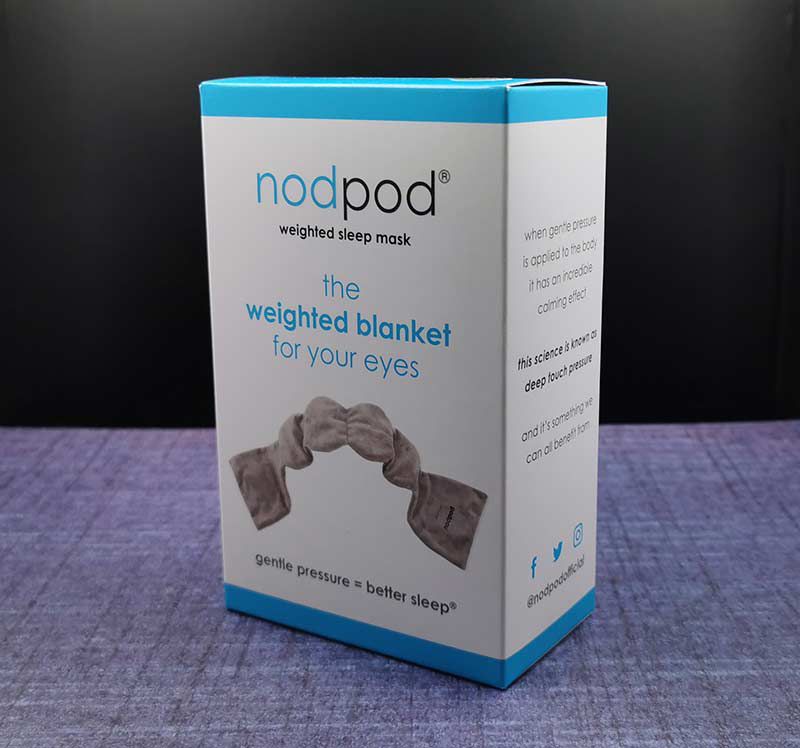 REVIEW – In the last year or so, weighted sleeping blankets have been a trendy product for people who have sleep issues. Why would you want a heavy blanket on you while you sleep? Apparently, when gentle pressure is applied to the body, it has a calming effect. This is known as deep touch pressure therapy and if it's good for your body, it has to be good for your eyes as well, right? Let's check out the Nodpod weighted sleep mask.
What is it?
Nodpod is a sleeping mask that covers your eyes to block out the light to help you sleep. But this mask goes one step further and applies gentle pressure to your eyes to help you relax and fall asleep faster.
Design and features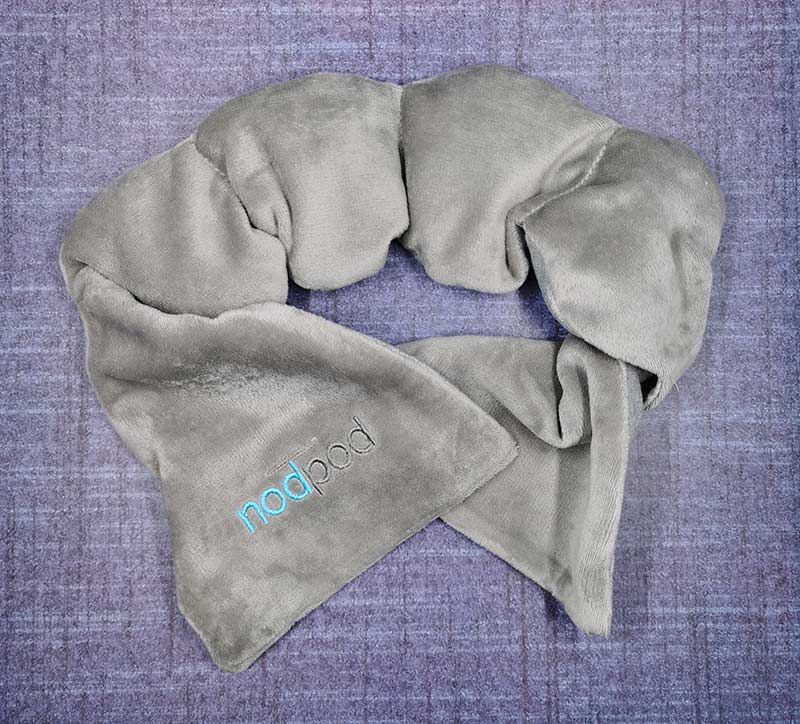 Avaliable in six colors, the Nodpod has a soft microfiber fleece side that will you can use to keep you warm.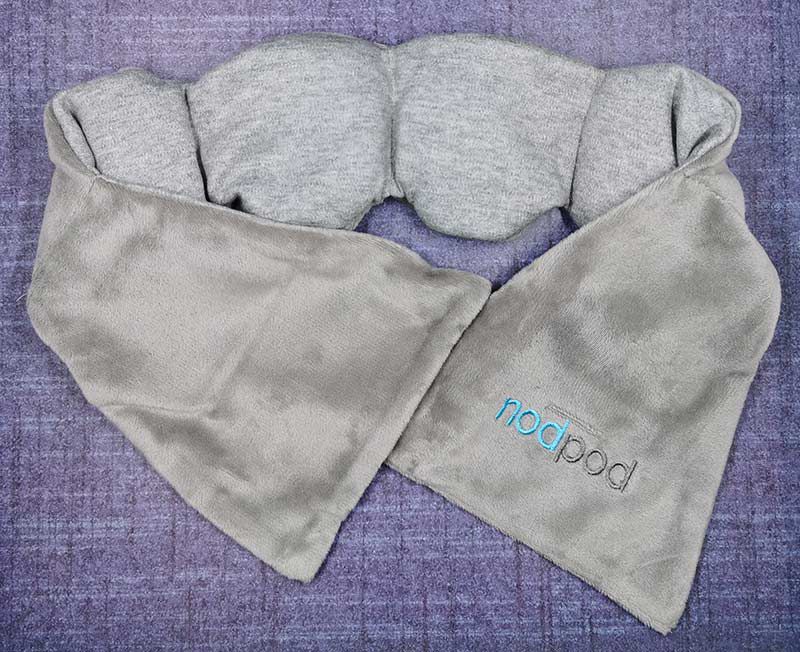 The other side is made of knit jersey cotton (like a T-shirt) to keep you cool.
The sleep mask features four pods that are filled with microbeads to add weight.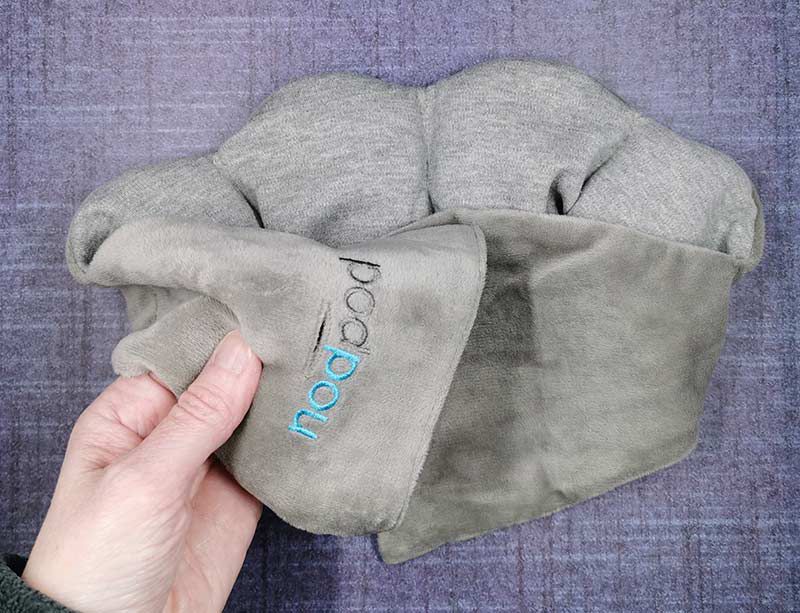 One end of the sleep mask has a slit in the material that you can use to fasten the mask around your head.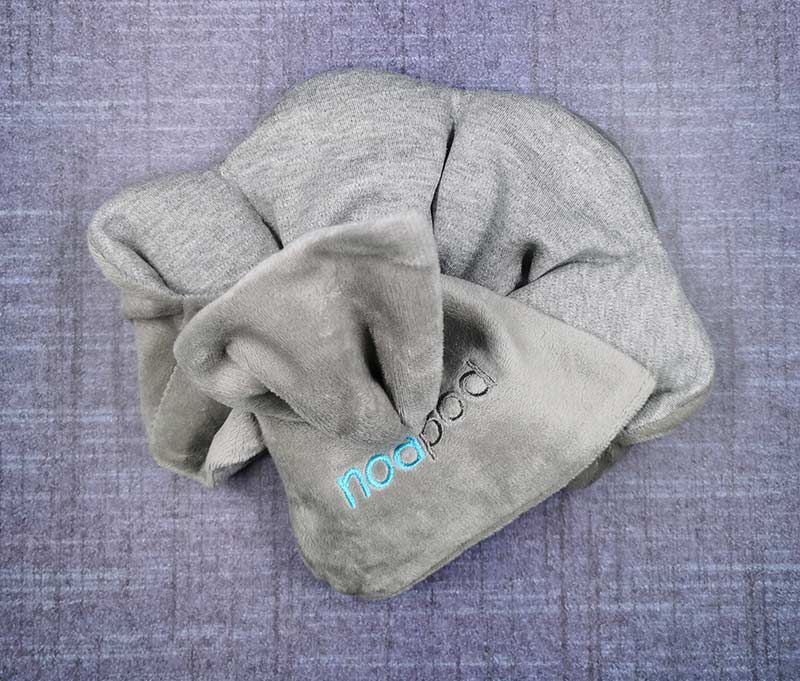 The other end slides through the slit to make it easily adjustable.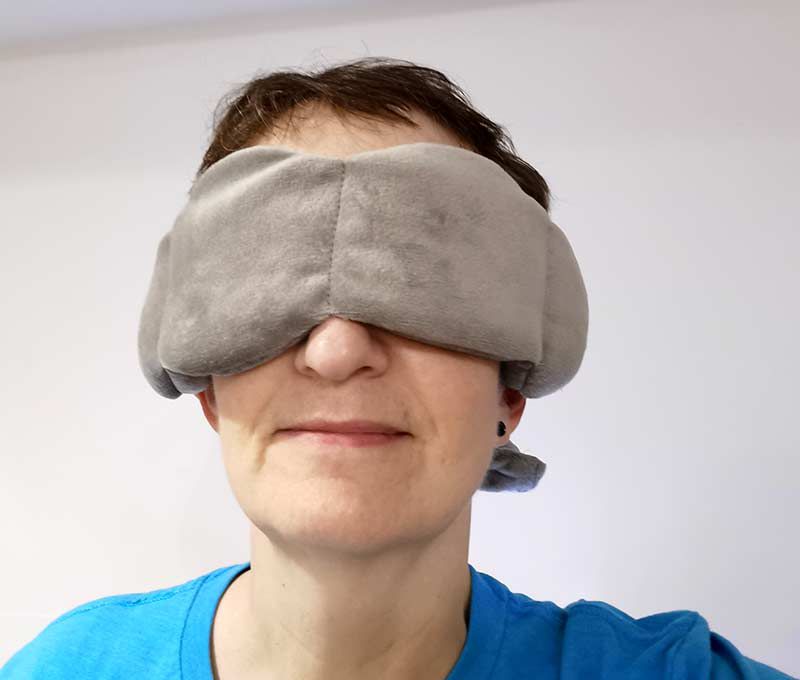 Hmmm, looks like someone just woke up from a nap. Look at that messy hair! 😉
The ends of the Nodpod are flat and not filled with beads so that you can wear the mask and sleep on your back or side without any discomfort. Or, you don't have to fasten the sleep mask at all and can just lay it across your face if you tend to sleep in one place and not flop around a lot.
You can even use it sitting up, so it would be useful while traveling on a plane, train, etc.
The mask is soft and the material is scent-free and it's machine washable. You can even put it in the freezer and it will remain flexible and won't sweat.
What I like
Simple product
Washable
Comfy sleep gear
What needs to be improved
Final thoughts
So did the Nodpod elevate my sleep game? I'm not sure if it improved my sleep all that much as I really don't have any sleep issues. But I know that it felt very comfortable and helped me drift off to nap nap land a little quicker than I usually do. I think I may have slept deeper and more restful when using it too, but that's just a guess and I think most ordinary sleep masks might do the same thing.
I do like that the Nodpod helps to block out light if you're a day time napper or sleeper which is what I would normally want to use a sleeping mask for in the first place. In the past, I've used a towel or a rolled up T-Shirt to block out the daylight, but the Nodpod is a more elegant solution. For me though, I'm not sure it's worth $30 when I can use a rolled up a towel for free.
Price: $29.99
Where to buy: Amazon
Source: The sample for this review was provided by Nodpod.