We use affiliate links. If you buy something through the links on this page, we may earn a commission at no cost to you. Learn more.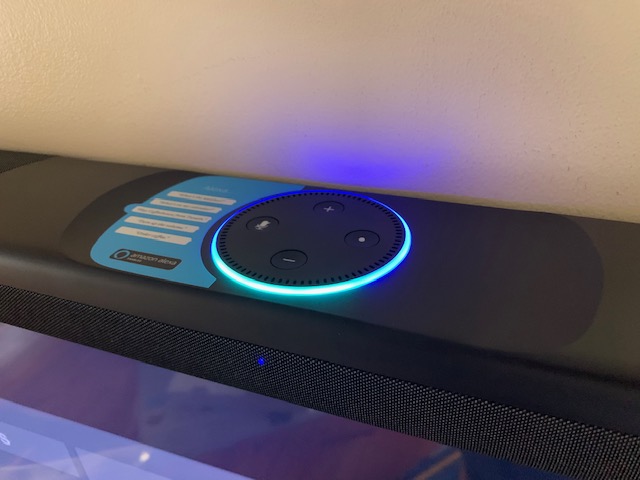 REVIEW – I've owned or reviewed several soundbars, hoping to more closely approximate my beloved cinema experience. Looking to upgrade, Polk Audio's Commander Soundbar has entered my living room to tantalize my eardrums.
What is it?
The Polk Audio Commander Soundbar is a self-contained, wall mountable speaker system with an integrated amplifier, Bluetooth receiver, built-in Amazon Echo (AKA Alexa) and wireless subwoofer.
What's in the box?
Soundbar
Wireless subwoofer
Remote control
Two AAA batteries
Two-meter HDMI cable
Two-meter optical cable
Soundbar power supply and cord
Subwoofer power cord
Product manual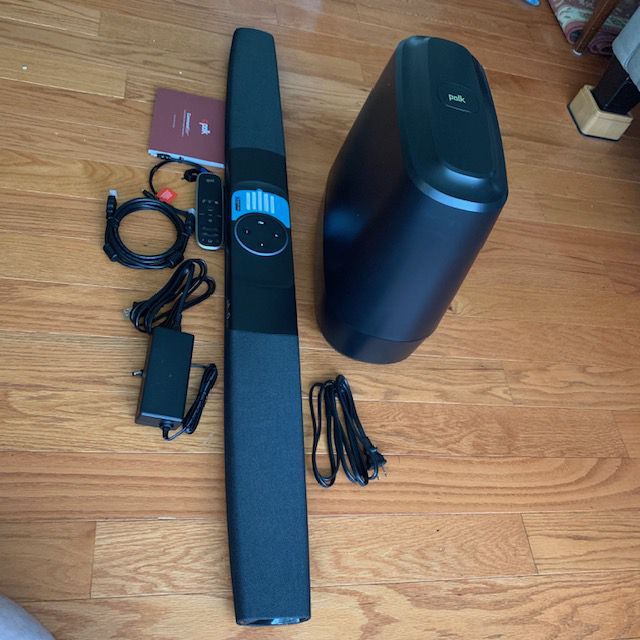 Hardware specs
Soundbar Dimensions 2″ (5.08 cm) x 42.95″ (109.09 cm) x 4″ (10.16 cm)
Soundbar Weight 4.95 lbs (2.25 kg)
Soundbar Dimensions 2″ (5.08 cm) x 42.95″ (109.09 cm) x 4″ (10.16 cm)
Soundbar Weight 4.95 lbs (2.25 kg)
Bluetooth 802.11a/b/g/n/AC – 2.4GHz & 5GhzPower 160 watts, Class D amplifier
Two HDMI (ARC) inputs, 4K HDMI 2.0a (HDR Compatible)
One Toslink OpticalVideo Pass-through input
One output, 4K HDMI 2.0a (HDR Compatible)
Subwoofer dimensions 14.43″ (36.65 cm) x 7.4″ (18.8 cm) x 14.5″ (36.83 cm)
Subwoofer weight 8.65 lbs (3.92 kg)
Ported enclosure with integrated 6.5″ (16.51 cm) diameter subwoofer
Plastic construction
Design and features
Setup
The box the equipment arrives in is a behemoth, protecting her contents with egg-carton loving care. Unboxing reminded me of pulling a car out of a tight-fitting garage.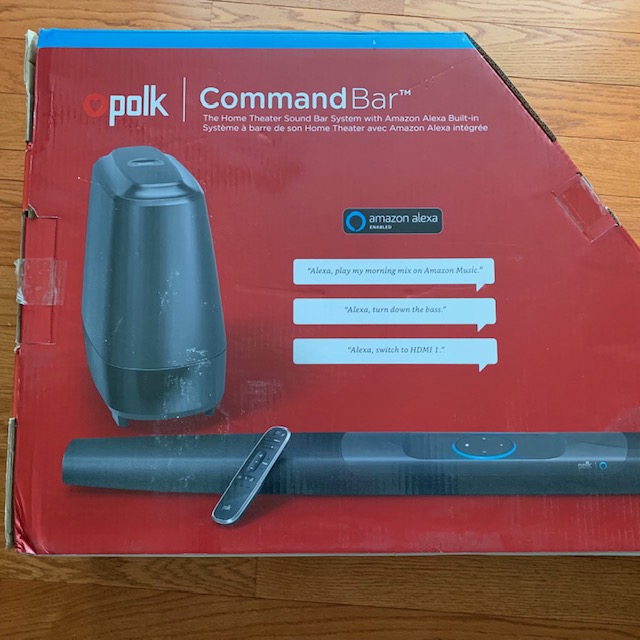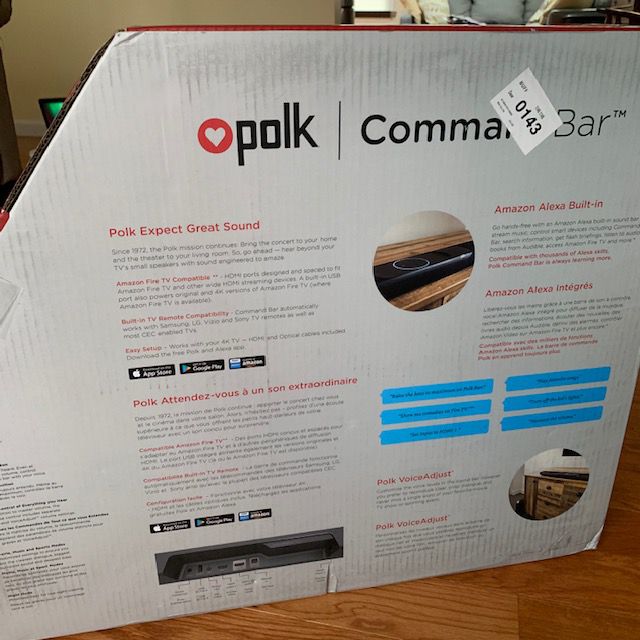 The Polk Commander soundbar hardware assembly is straight-forward –plug-in power, HDMI or optical to your TV, put batteries in the remote and place the soundbar on or under the TV.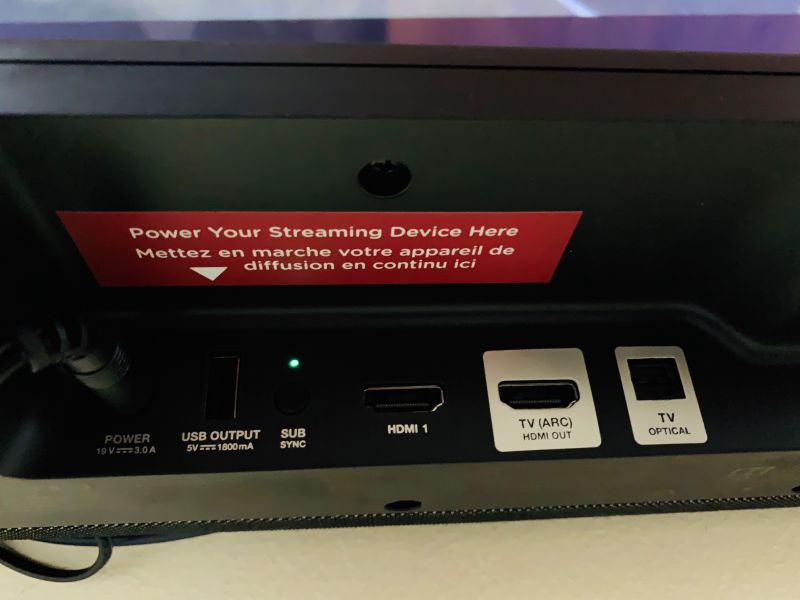 I elected to put mine on top for cabling reasons.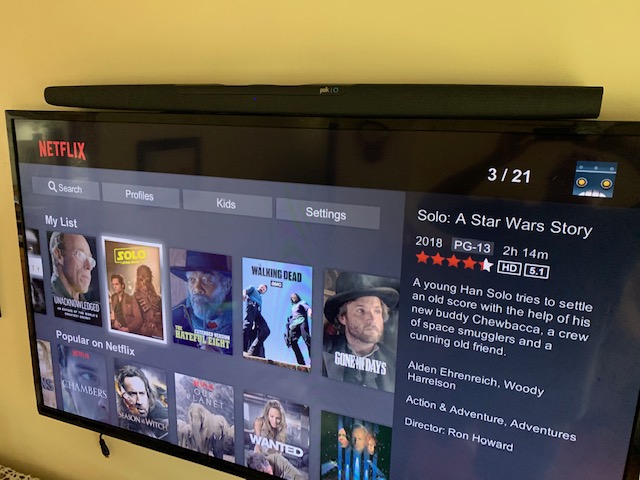 The subwoofer plugs in and that's it. There are pairing buttons on the soundbar and subwoofer, but I didn't need to use them because the components paired automatically.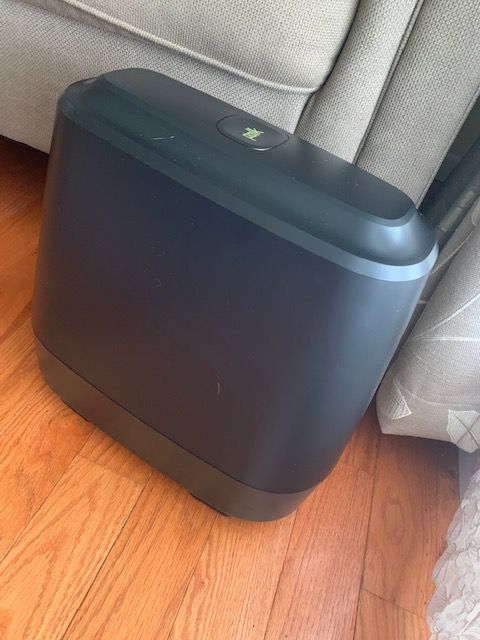 Next, the soundbar needs to connect to your home network with assistance from the Polk Connect app. After downloading and creating an account, the app walks through the Wi-Fi connection process and linking your Amazon account. All went smoothly with friendly voice prompts. Once connected, the Polk App no longer needed, save for FAQs or setting up another soundbar.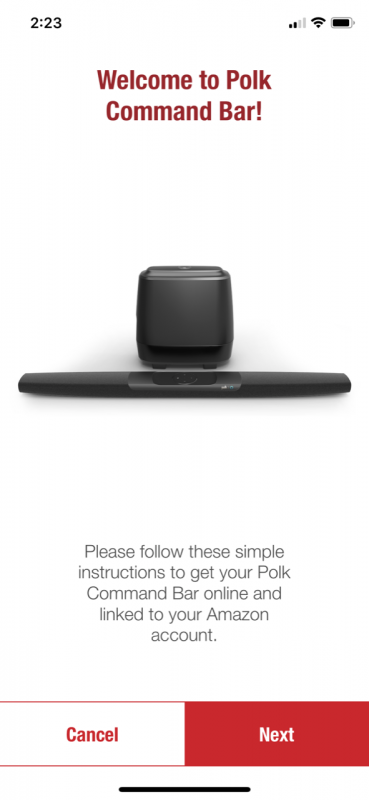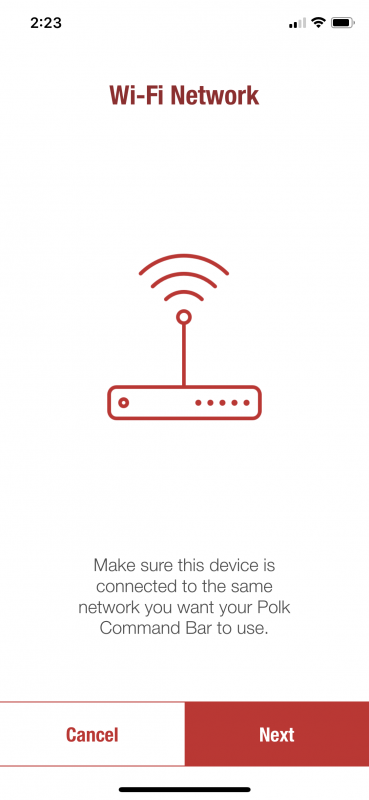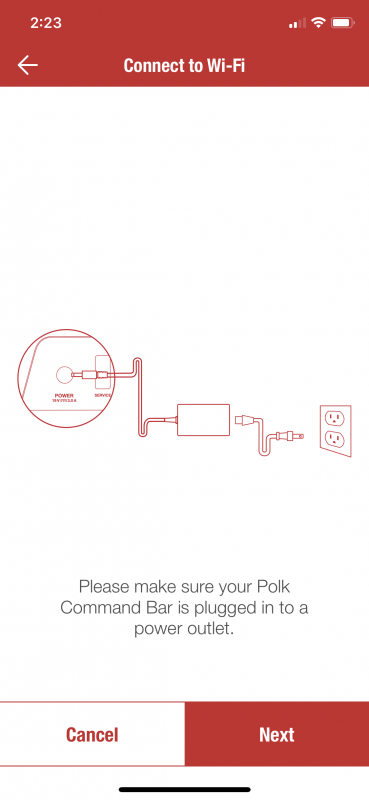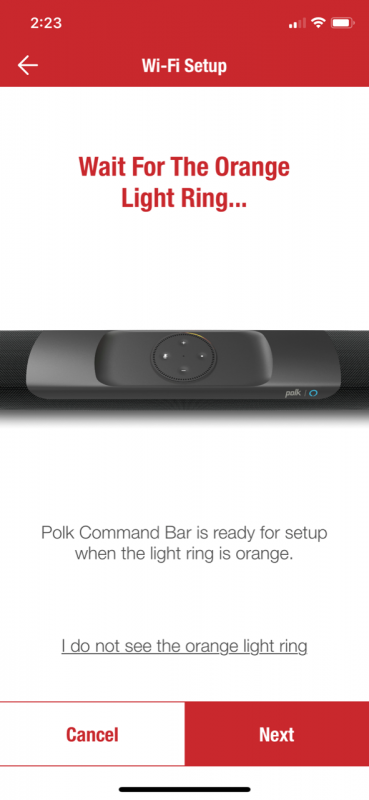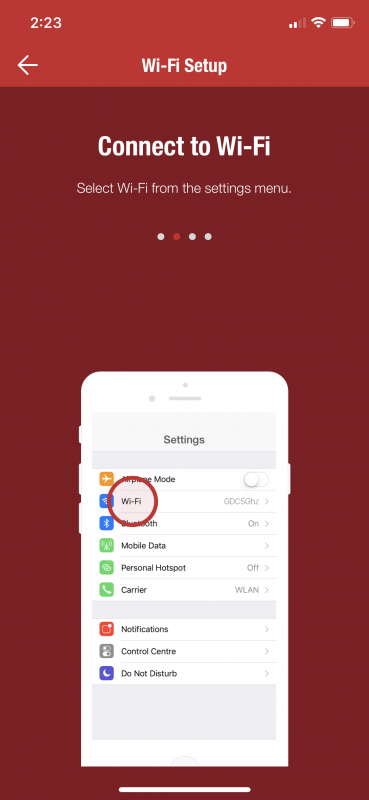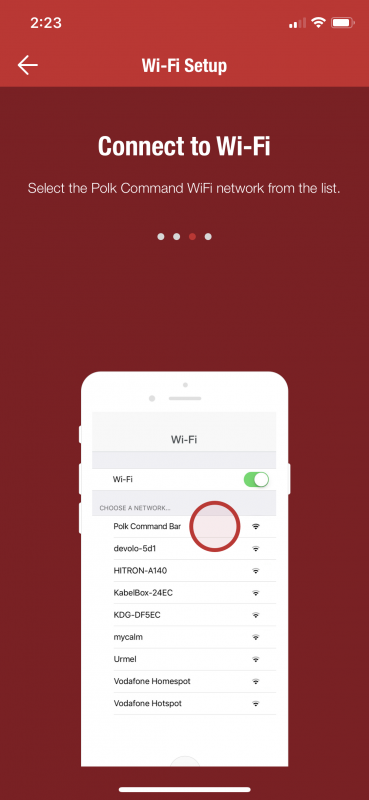 …and so on…
Performance
After everything was connected, I started Netflix and started a few different titles with lots of booms and "clink-clinks." A few tweaks and my living room was shaking with thundering bass, crisp treble, and excellent high-quality audio, literally vibrating my sternum and hardwood floors, raising a few concerned expressions from our house bunny, Oki.
Even the contra-bass in Rimsky-Korsakov's Russian Easter Festival overture could be clearly discerned – not an easy feat for audio reproduction. I had been listening to the same recording for years before I purchased headphones of sufficient quality to hear these near 20Hz notes. In fact, for some, the notes are so low they are more "felt" than heard. The Polk Commander had no problems coaxing these hidden musical gems out to play.
The Commander's volume can be controlled through my TV so there is no need for juggling remotes.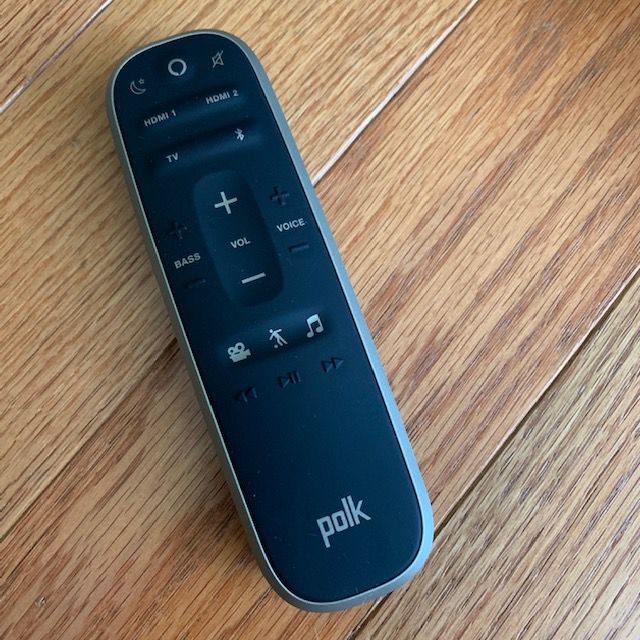 PCM audio and 2-channel Dolby digital are supported. Make no mistake, this is not a true surround-sound system and won't give you the sensory experience of having side and rear speakers, but the audio from the Polk Commander is pretty darn good.
I connected Bluetooth and fired up a playlist with some heavy bass and cranked up the volume. For the first time in many years, I felt so enraptured by my tunes that I broke into spontaneous air-guitar. So much fun! I'll need to be cognizant of the volume as to not annoy my neighbors too much.
Using Amazon Echo was essentially the same as the other units I have in my home, but the microphones appear to be much more sensitive than my "Echo Dots" and audio is muted while Alexa is annunciating. I was impressed that Alexa actually heard me calling her other audio cranked up.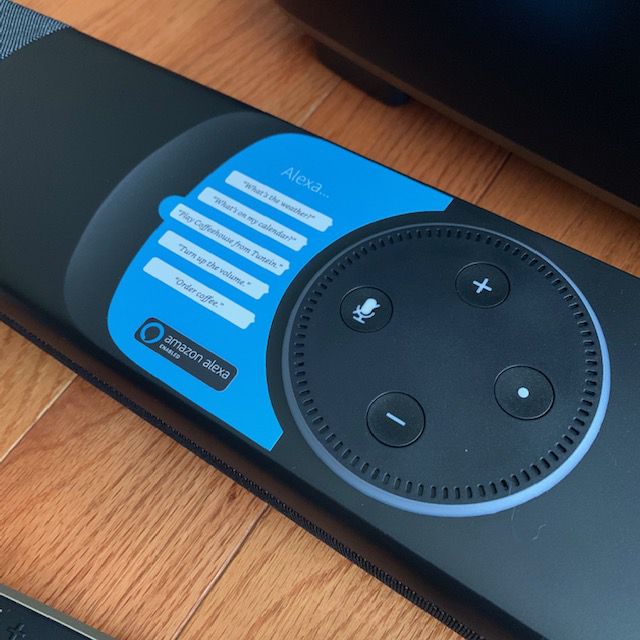 There's also a dedicated remote control button should this be your preference.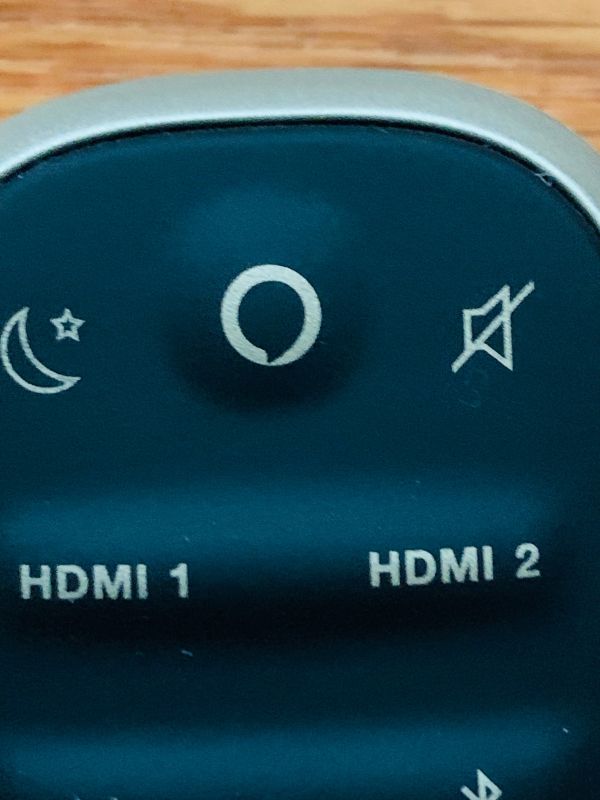 What I like
Premium quality sound
Easy set-up
Great value
What needs to be improved
Some Amazon Echo functions are missing but may be introduced in subsequent updates.
Final thoughts
The sound quality is pristine and is a major improvement over other sound bars I've used and, at about $300 is an excellent value. Room-filling sound, faithful audio reproduction, and solid performance make the Polk Commander soundbar a big winner in my book.
Price: $249.00
Where to buy: Amazon
Source: The sample of this product was provided by Polk Audio.