We use affiliate links. If you buy something through the links on this page, we may earn a commission at no cost to you. Learn more.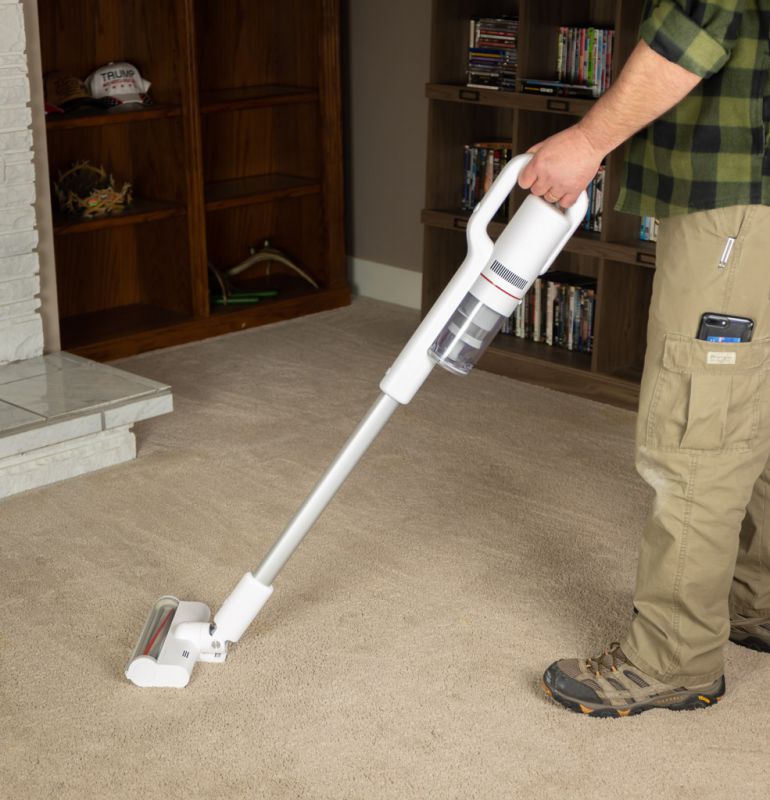 REVIEW – Perhaps one of the most annoying things with vacuuming is the cord. The Roidmi F8 cordless vacuum aims to make that a thing of the past.
What is it?
The Roidmi F8 cordless vacuum is a lightweight yet powerful cordless handheld vacuum featuring a wide range of useful attachments.
What's in the box?
Main vacuum body
Large Soft brush head (Includes a hard floor brush and a carpet brush)
Small anti-mite brush head
Bendable extension pipe
Multifunction brush
Long flat suction head
Long connecting pipe
Spare HEPA filter
Multi-function brush for cleaning brush heads
Operation manual
Charging plug
Magnetic wall mount
Hardware specs
18,500 Pa vacuum degree
115W suction power
55 minute battery
3.3 lbs (1.5 kg)
75dB(A) low noise
No nail magnetic mount
Design and features
The Roidmi F8 cordless vacuum features a sleek design that incorporates easy to use controls and a modular system that adapts to many different configurations.
The heart of the F8 is a battery that lasts for 55 minutes under standard mode (3800 square feet), and 10 minutes under maximum power. The charge time is rated at 2.5 hours. The 100,000 rpm brushless DC motor generates strong suction power.
Second to suction power for a vacuum is its ability to filter the air and debris that it sucks up. The Roidmi F8 features a 4 stage filtration system. The filtration system absorbs participles as small as PM0.3, purifying up to 99% of your air.
Metal Mesh
Cyclonic air flow
HEPA filter cartridge
Sponge filter.
The Roidmi F8 also includes many attachments which make it very versatile.
Large Soft brush head. Includes a hard floor brush and a carpet brush.
Small anti-mite brush head.
Bendable extension pipe
Multifunction brush
Long flat suction head
Long connecting pipe
The brush heads are electrically powered, unlike some vacuums that just spin the head via air flow. The soft woven nylon roller brush is designed for hard floors and the carbon fiber brush is designed for carpeted areas. The brush rollers are easy to change without tools.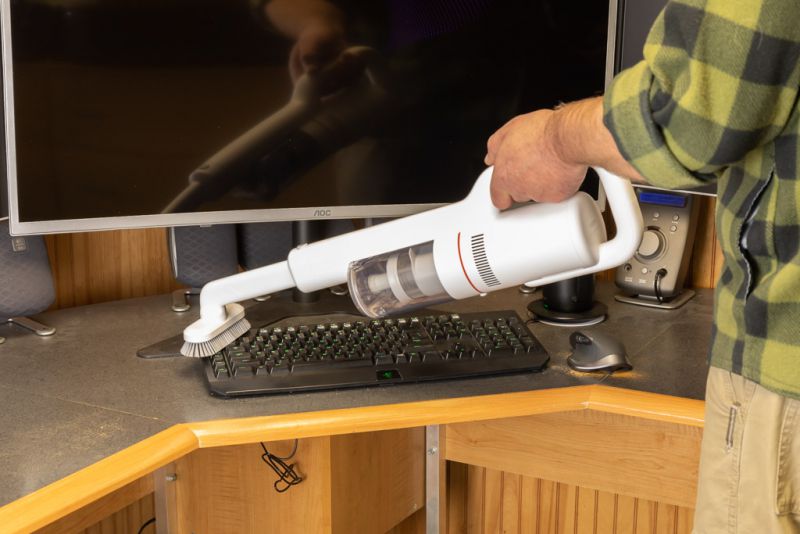 The biggest advantage to a cordless vacuum is obviously the time saving and convenience factor of not having to deal with unwrapping and wrapping up a cord. The magnetic mount is just for holding the vacuum in an upright position, the charging cord still needs to be manually inserted which does detract slightly from the convenience of it.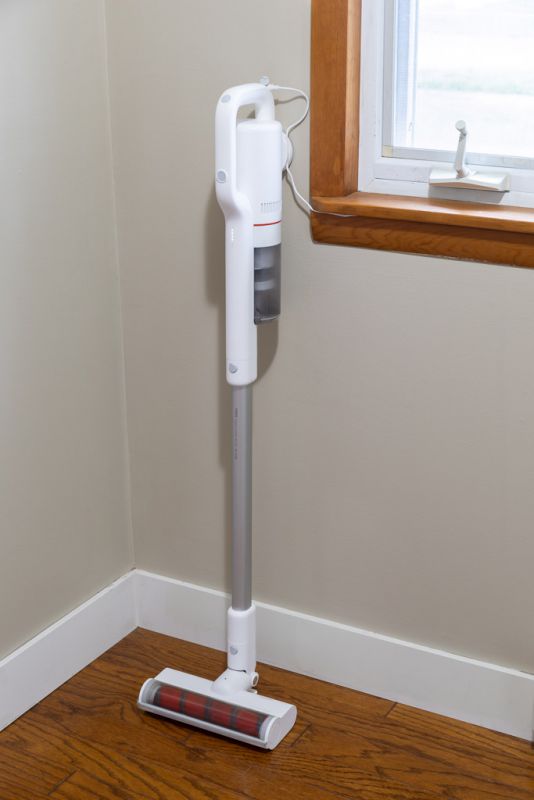 As for doing what it's designed to do, the Roidmi F8 certainly has the power to vacuum quite a bit of space on one charge. I don't think I would vacuum an entire carpeted room regularly with it, as a regular corded vacuum would do a better job, however for small areas or small cleanup jobs it will do just fine on carpet.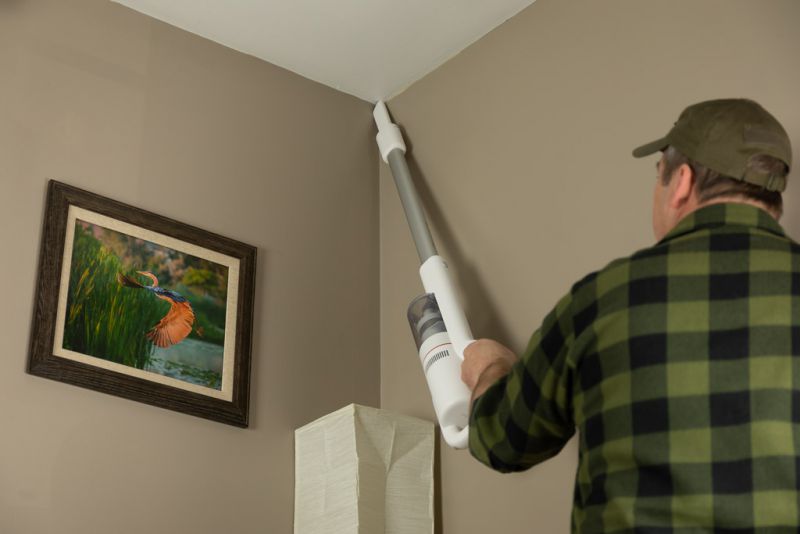 For hard floors, it does a great job. It's so much easier than chasing around dirt and dust with a broom. It does take a little to get used to the weight being at the top instead of the bottom like a normal vacuum.
The head on the main brush also swivels nicely, making it easy to maneuver around obstacles.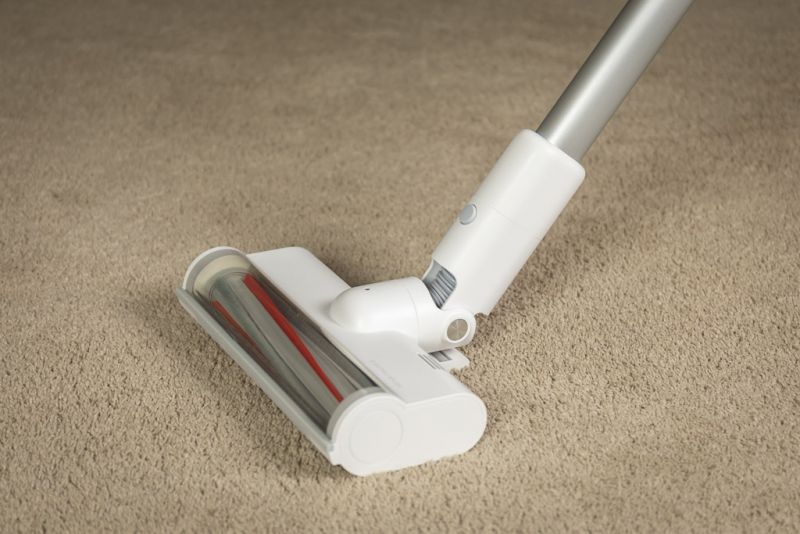 The other attachments make it so easy to quickly clean small things as you see them instead waiting to do them after you get out the regular "big" vacuum. When so see that cobweb or small pile of dirt you simply grab the Roidmi F8, clean it up, and then put it away.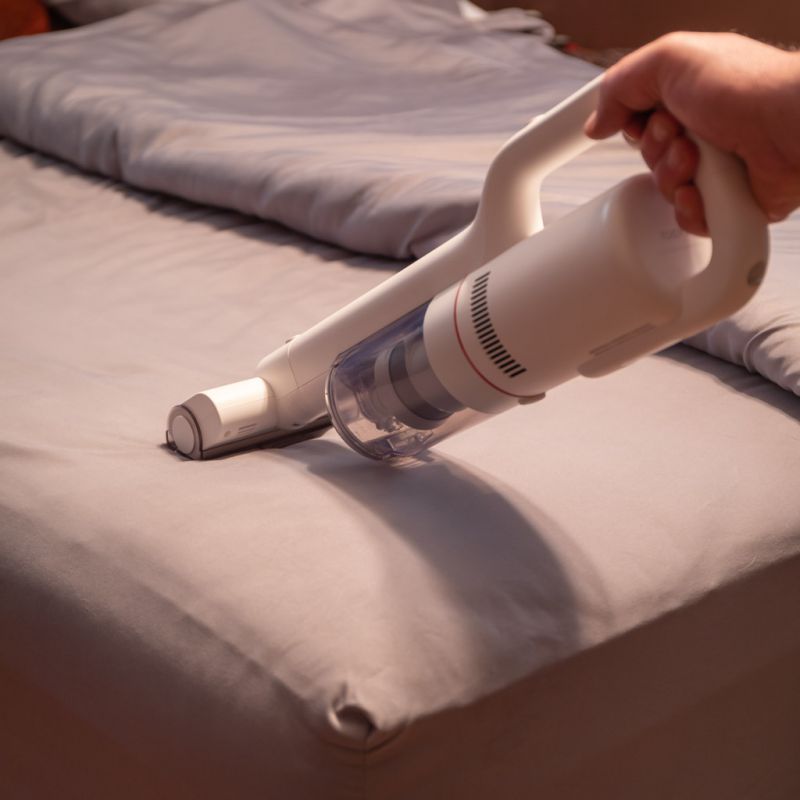 I really like the extension tube as it can be used with all of the attachments. The dust cup is also easy to empty and clean.
There is also a smartphone app available that connects via Bluetooth and provides battery status, filter status, firmware updates and more.
What I like
Portable and powerful
Simple to operate and configure
Many attachments
What needs to be improved
Review unit came with a 240v charging plug so I had to use a travel adapter to charge it
It would be nicer if the brush went closer to the sides to clean closer to the wall
Manual plug-in for charging instead of charging from the mount
Final thoughts
Overall I think this vacuum is a great device, and will definitely see a lot of use around my house. Despite a few of the things I would like to see improved, none of them was a "deal-breaker" for me.
Price: $299
Where to buy: Roidmi and Amazon
Source: The sample of this product was provided by Roidmi.