We use affiliate links. If you buy something through the links on this page, we may earn a commission at no cost to you. Learn more.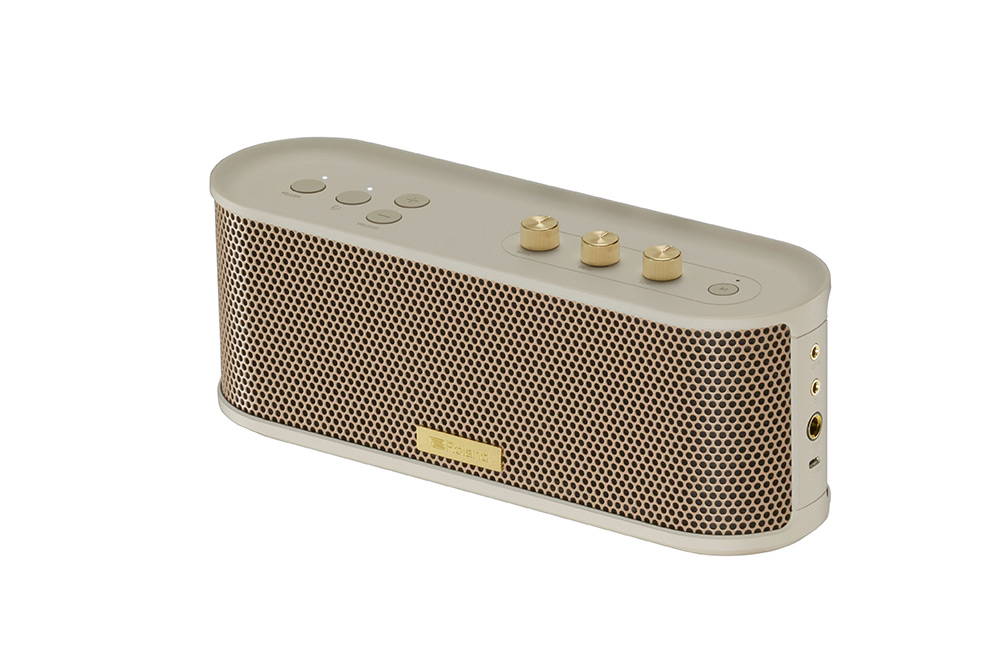 NEWS – When Roland releases a new product, it's always worth checking out. Just announced is their BTM-1 speaker, tuned for Bluetooth playback from your phone and direct guitar input. Roland takes their audio quality seriously so we're looking forward to hearing this in action.
Controls on the top look to be; Power, Bluetooth and volume buttons along with knobs for Gain, Tone and Level. Analog overdrive tone and a rich echo effect should allow for customizing your guitar sound.
On the side, you'll find a micro-USB charging port, 1/8″ headphone jack, 1/4″ guitar input and an 1/8″ aux input that can also support an instrument. A built-in rechargeable battery and compact, lightweight design should let you take and create your music anywhere.
Streaming services have put music discovery in the palm of your hand, so when that song you've just found literally has you grabbing your guitar, you can just plug in and play along. How cool is that?
Visually, this speaker is a creme color with gold accents and feels new and nostalgic at the same time, channeling the classic jazz amp colors. The speaker has a full grill on both sides so very interested to see how sound is directed within.
We're hoping to review this one soon. Stay tuned and visit Roland.com where the speaker will retail for $199.