We use affiliate links. If you buy something through the links on this page, we may earn a commission at no cost to you. Learn more.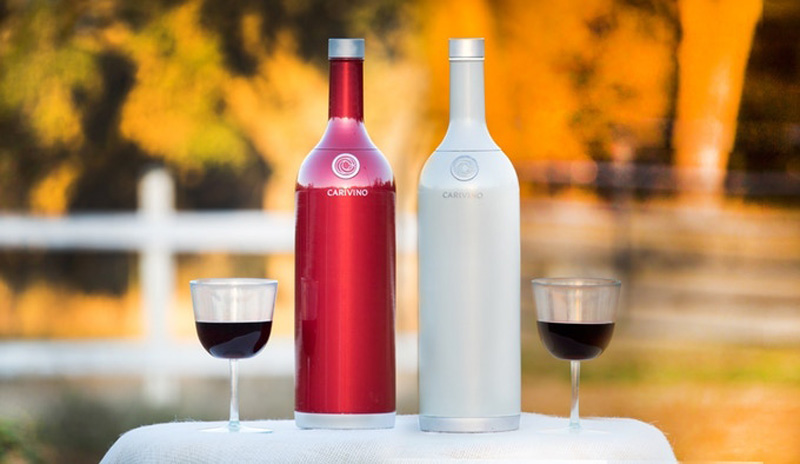 CROWDFUNDING NEWS – Do you like wine?  Do you like to take wine with you and try to keep it cold? Do you like aerating your wine to improve the flavor? Carivino has created an innovative solution that handles all those things and also includes wine glasses and a corkscrew for good measure.
Carivino is a portable, steel, insulated, full-sized 750ml wine bottle.  It has a wide, oversized mouth that allows you to pour in an entire bottle of wine without using a funnel.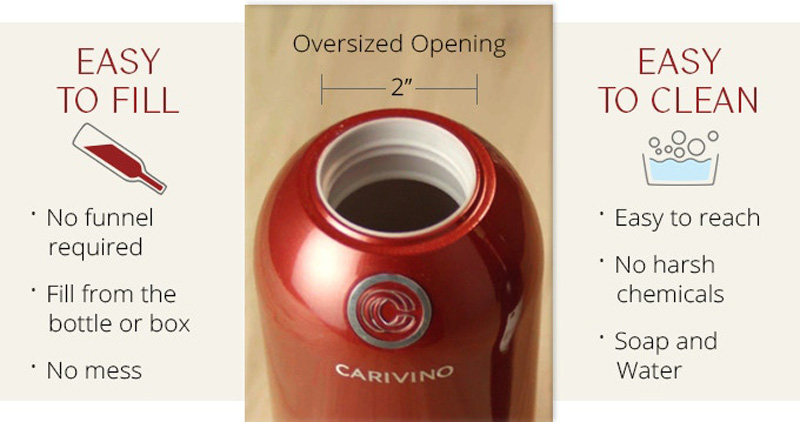 The bottle is triple-layer vacuum insulated. That should help keep your wine at the perfect temperature for hours. The ceramic lining makes is simple to wash out with soap and water. The other benefit of the ceramic lining is that unlike metal, ceramic will not introduce any flavor, keeping the tase of your wine pure.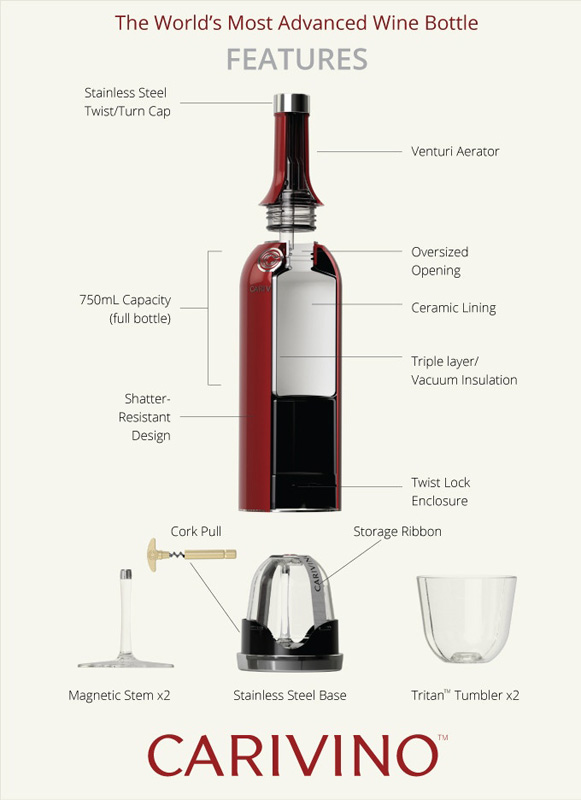 When the time comes to enjoy your wine. Carivino includes a venturi aerator in the pour spout. Aerators add air into your wine to help improve the flavor. Two Tritan plastic wine glasses are stored in the base.  The wine glasses can be used as tumblers, or as wine stems with the included magnetic stems. A cork pull is also included, so you will always be able to get your wine from the bottle into your Carivino for your next picnic.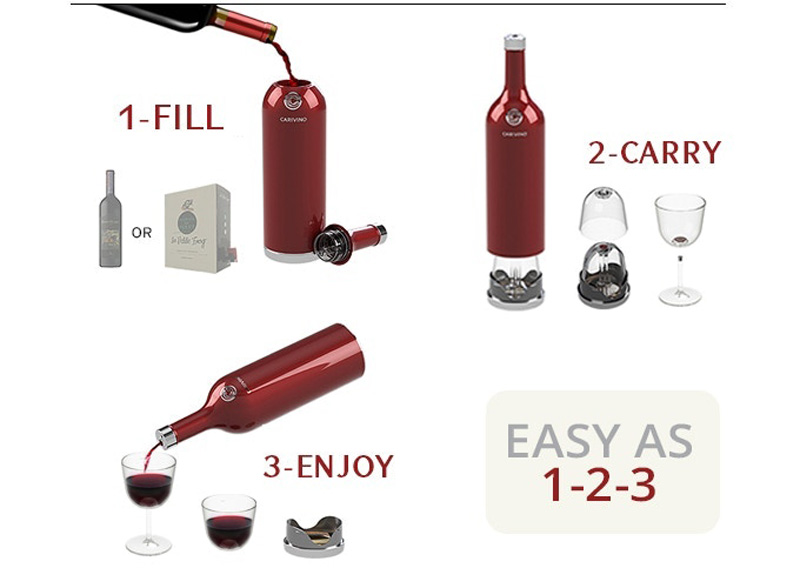 Carivino's Kickstarter campaign is funded at just shy of $40,000 on their $10,000 funding goal. The funding period ends on Tuesday, April 30, 2019, 8:00 AM EDT.  Reward options start at $70 for one Carivino.  First shipments to backers are expected in August 2019. For more information, visit their Kickstarter campaign here.