We use affiliate links. If you buy something through the links on this page, we may earn a commission at no cost to you. Learn more.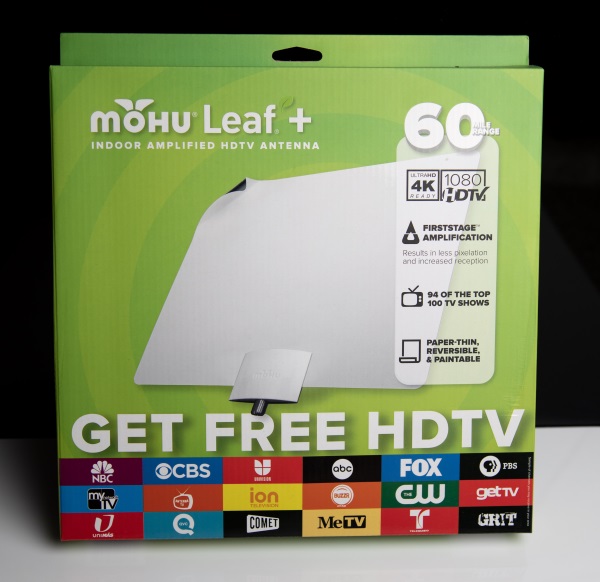 REVIEW – During the past year, I have become a really big fan of Over-The-Air Antennas, and of exploiting all possible options in an effort to receive the maximum number of OTA channels that are available in my neighborhood. Up to a few weeks ago, I was using a Mohu antenna that has been working quite well with my AirTV box. Now I have the opportunity to test and review the Mohu Leaf Plus which now comes with their built-in FirstStage amplifier. Hmm!! I wonder how many more channels I can get and if I can get a better quality picture too!
What it is?
The Mohu FirstStage Amplified Antenna is an over the air HD antenna that is designed to receive high definition TV channels that are being broadcast over the air for free. FirstStage was designed to improve antenna performance with better reception and less pixelation than other similar antennas.
What's in the box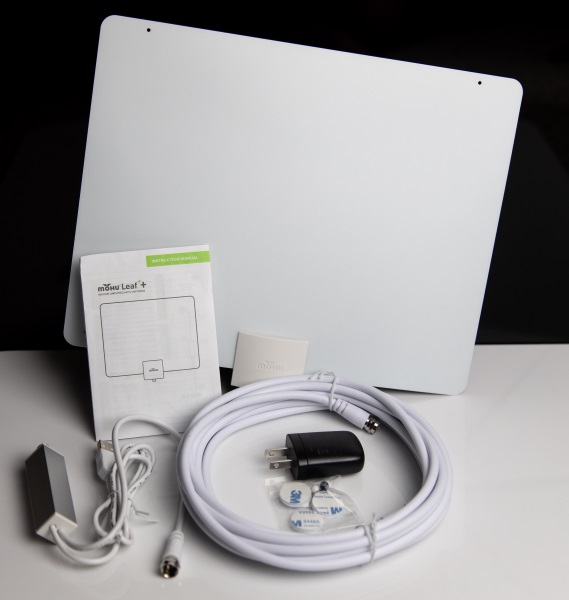 1 x Leaf + Antenna
1 x Power Injector
1 x 16′ Coaxial Cable
1 x USB Power Adapter
1 x Set of Push Pins and Loop Tabs
Design and features
The FirstStage is integrated and built into the Mohu Antenna. The integration reduces cable loss, making it ideal for those using longer lengths of coax cable. Also designed to make installation as easy as possible, FirstStage amplified antennas don't need a power source at the amplifier end of the cable, so placement is more flexible.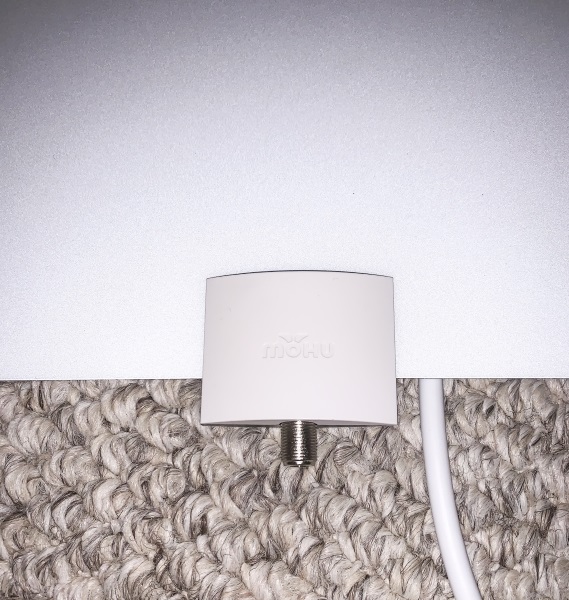 The material used for the antenna makes it lightweight and flexible, and the only built-in connection is the coaxial jack.
Performance
Setting up this OTA antenna is very easy. Before I started the setup, I used the SlingTV app on my iPad to scan the OTA channels on my AirTV box to see how many I was receiving. As shown below, I was receiving 43 channels.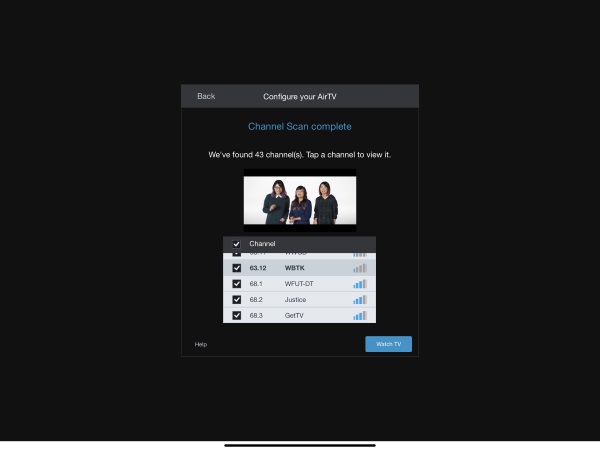 Using the provided or your own coaxial cable, you connect one end to the Power injector and the other end to the antenna. Then you connect the coaxial cable that is built-in to the Power Injector to your OTA TV device. In my case, I used my AirTV box.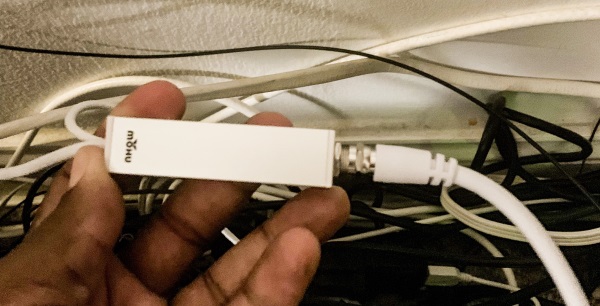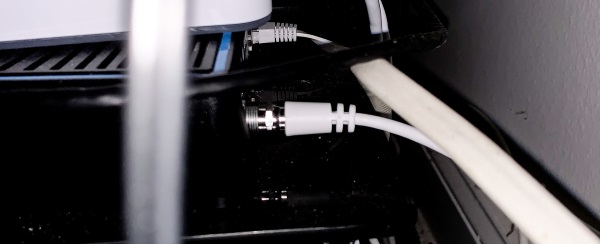 Once the cables are connected, you plug the USB cable that is attached to the Power Injector into the USB power adapter and then into an AC outlet. For my installation, I connected 3 of the 4 provided velcro adhesive loop tabs across the top rear of the antenna and attached it to the edge of the wall in front of a window.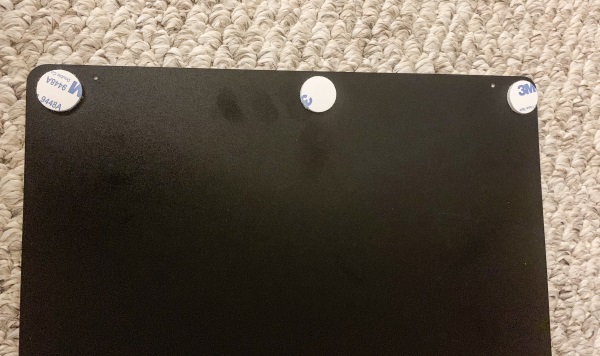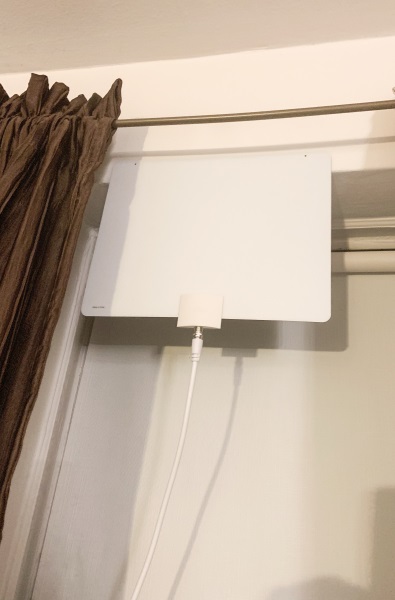 Once everything was connected, I performed a new scan to see if there was any benefit of additional channels. As shown below, the new scan found 47 channels which are 4 more than the number of channels received via the previous model OTA antenna.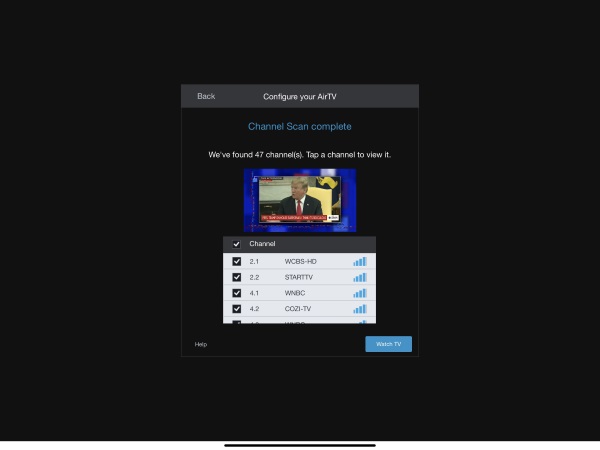 The following screenshots show the list of channels I receive with this antenna: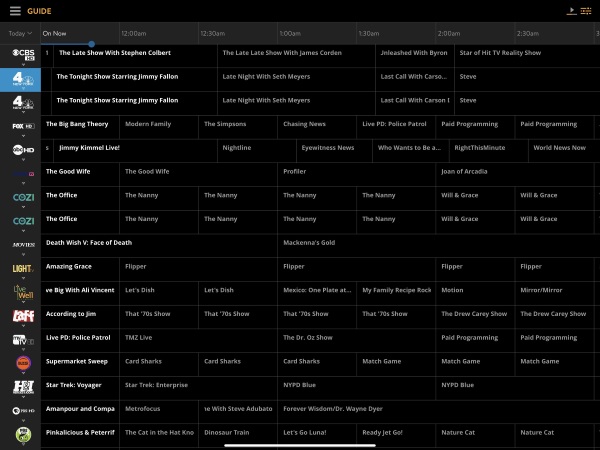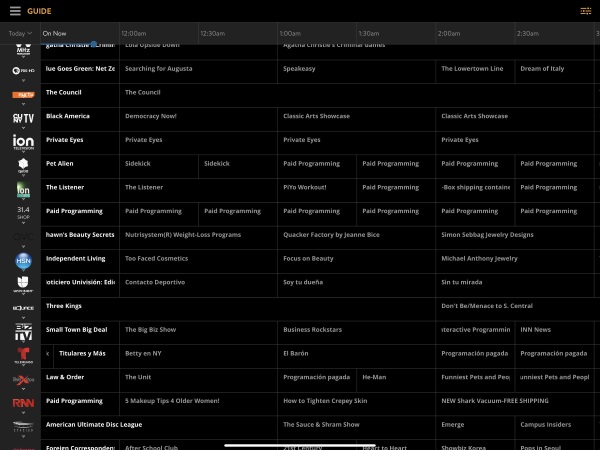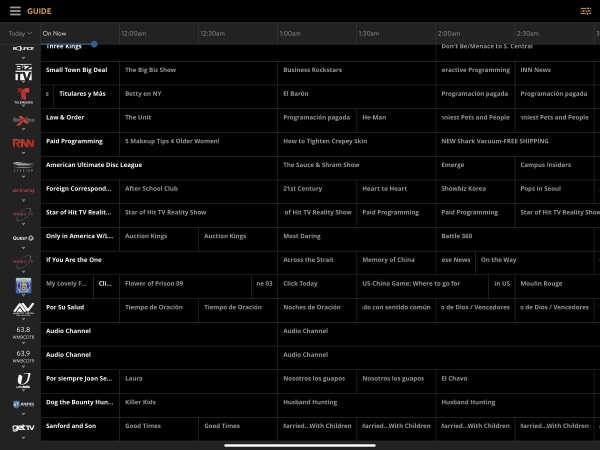 A sample of the quality of the picture from the channels received is shown below.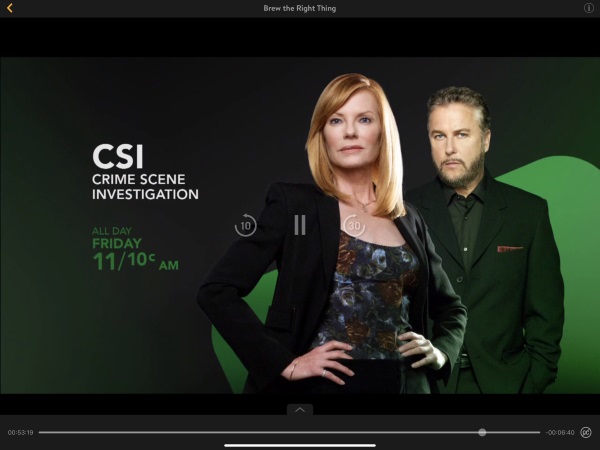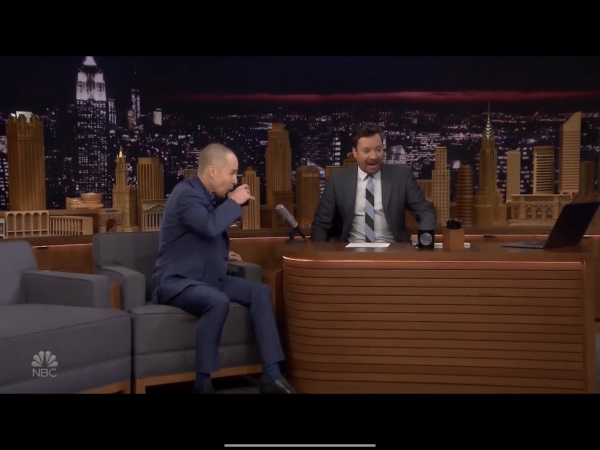 What I like
That is it lightweight
The built-in amplifier means no additional hardware
It can be easily mounted and hidden
It provides access to more channels than my previous model
What can be improved
A longer coax cable should be included to allow for more placement options
Final thoughts
While I am yet to come across anyone who has been able to actually receive as many channels as any of Over The Air antenna promises, I do understand that almost no one has completely ideal placement conditions. This antenna is simple and easy to set up and for a device with a relatively low one-time cost of $60, I am consistently getting 47 HD quality channels. That is good enough for me to give Mohu two thumbs up!!
Price: $59.99
Where to buy: Mohu website and B&H Photo Video
Source: The sample for this review was provided by Mohu