We use affiliate links. If you buy something through the links on this page, we may earn a commission at no cost to you. Learn more.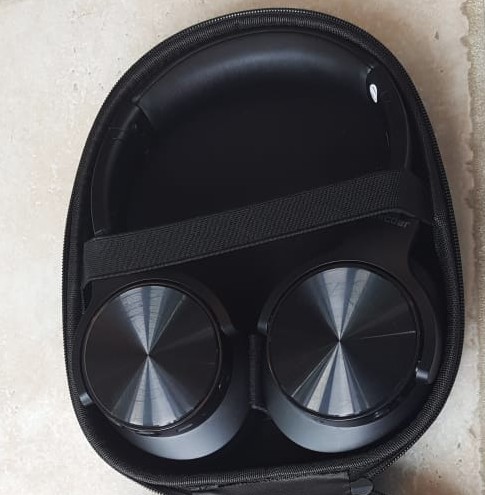 REVIEW – If you're looking for reasonably priced headphones with excellent battery life and background-noise buffering, consider the Mixcder E9.
What is it?
Mixcder E9 noise-canceling, wireless Bluetooth headphones feature an over-the-ear headset and exceptionally long playing time.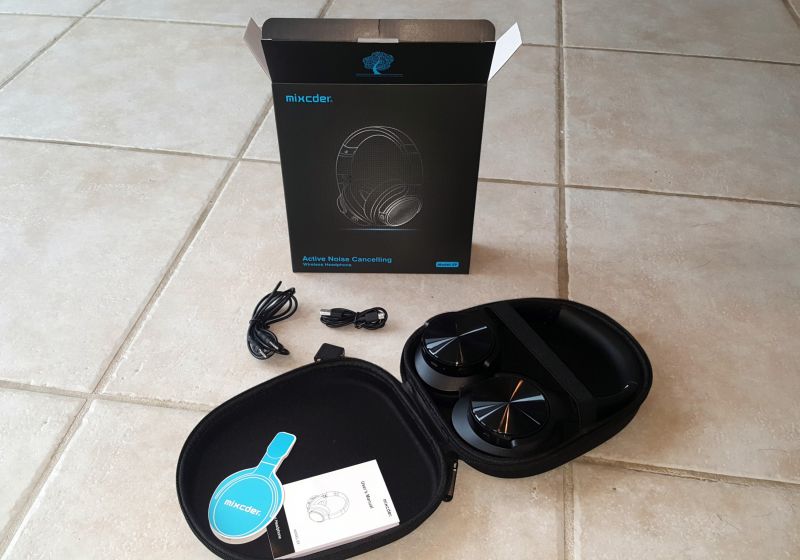 What's in the box?
Headphones
Hardshell case
Instruction manual
3.5mm aux cord
Charger
Airplane adapter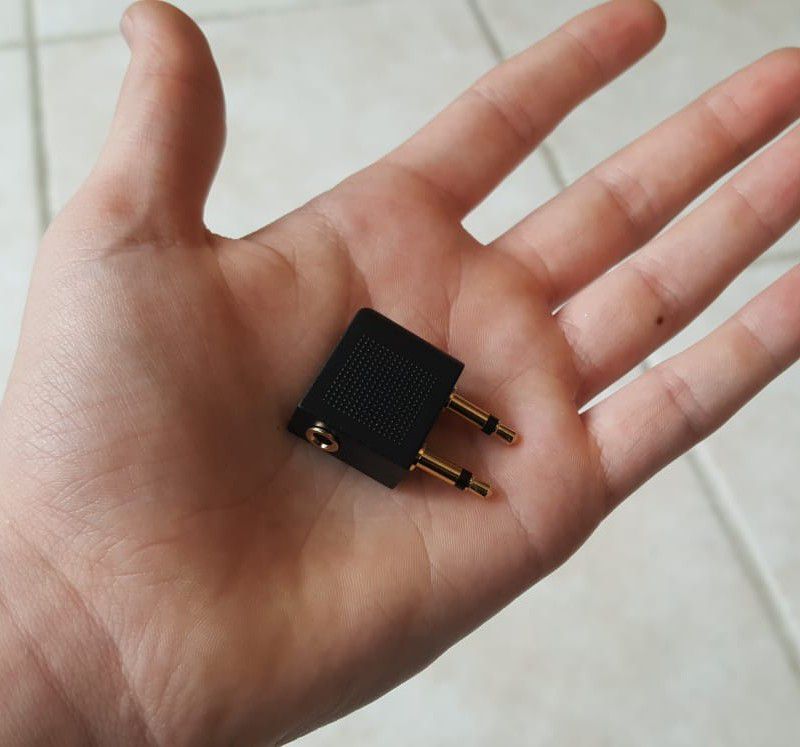 Hardware specs
Weight: 9 ounces
Dimensions: 7.6 x 6.6 x 3.4 inches
Playtime: 30 hours (80 hours in wired mode)
Charging port: Micro USB
Batteries: 2 Lithium Polymer
Design and features
The Mixcder E9 headphones have an adjustable headband, making them comfortable for children and adults. They're labeled left and right, printed onto the headband piece. And they're cushioned, designed to fit entirely over the ear.
There's "+" and " – " volume control buttons on the right earpiece, as well as the micro USB port for charging and the power on-off button.
On the left earpiece is the ANC toggle switch to turn the noise-canceling feature on and off.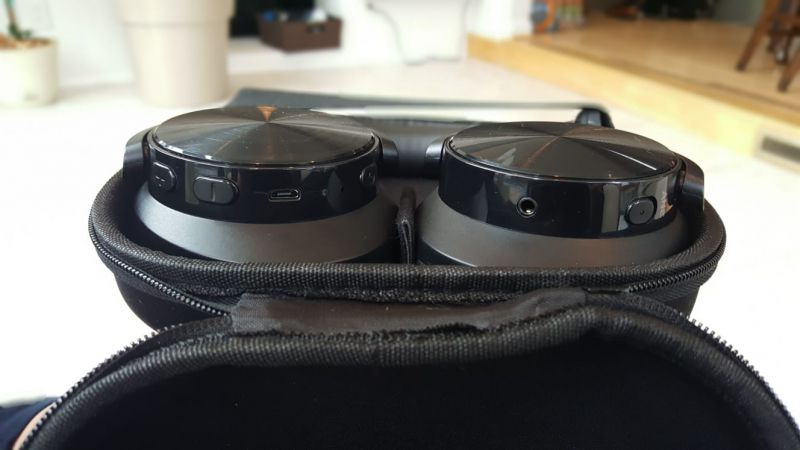 Under the ANC switch, you'll find the 3.5mm aux connection for plugging in to your device with a wired connection.
The earmuffs swivel and turn into themselves for easy storage. And the hardshell case is great for keeping them protected while traveling, or really any time you're not wearing them.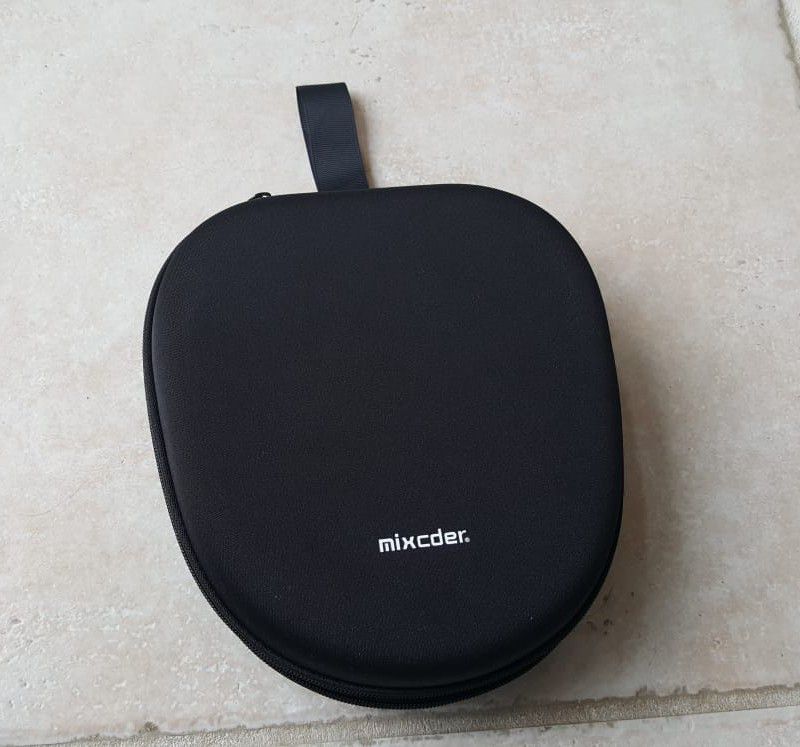 It comes with a charger (though the battery life is stellar), and aux cord (though the Bluetooth works great) and an airplane adapter (though I haven't needed one of these in ages).
Noise cancellation
We tested these headphones by having my 10-year-old yelling and playing loud music, both of which we could hear through the earmuffs. So these aren't true blue, can't hear a single thing noise-cancellation headphones.
For busy moms desperate for a minute of peace and quiet, this isn't your miracle cure.
However, it does perfectly muffle out road noise, the refrigerator buzz and the ticking clock. And if you put on some soft music along with the noise cancellation, then you're in business. (Take note, parents!)
Performance
We took these with us for spring break on a five-stop, nine-night road trip through the Midwest. My teenager usually prefers earbuds he can shove in his pocket, but decided to give these a whirl. Turns out, they were so comfortable, with such good audio quality, I doubt he'll ever go back to earbuds.
Right away I noticed it was difficult to get his attention during the drive. Where I could normally yell back to him, I had to physically touch him to get his attention. With his music on (at half volume, so not exceptionally loud), he couldn't tell I was speaking to him.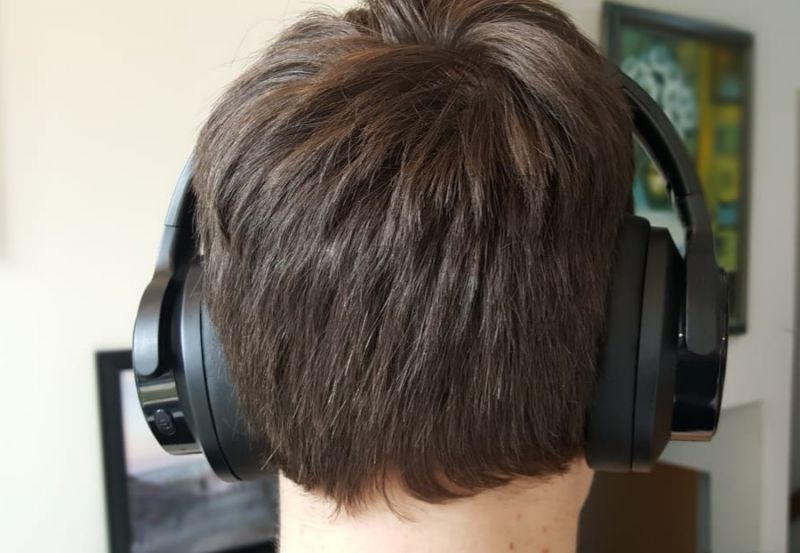 On a similar note, we couldn't hear even a hint of his music, even when sitting right next to him.
When using it with Bluetooth, which is how he usually connects, it was quick and easy to pair.
We also tested out the microphone feature, and it worked well on my son's smartphone while we chatted on a call. He had no trouble pairing or using the mic, and on my end, the clarity of his voice was the same quality as a speakerphone call, maybe even a little better.
At this point, my son's been using these consistently, wired and with Bluetooth, for two weeks including about 15 hours in the car and at least 15 more outside the car, and they're showing no signs of needing to be charged.
He notes that the sound balance of bass/treble is quite good with the factory settings but it's also easy to adjust the balance on your device.
What I like
Exceptionally long battery life
Good for buffering background noise, especially with music on
Very comfortable
What needs to be improved
Overall noise cancellation could be better
Final thoughts
Comfortable travel headphones with long battery life and decent noise cancellation for the price point.
Price: $69.99
Where to buy: Amazon
Source: The sample of this product was provided by Mixcder.