We use affiliate links. If you buy something through the links on this page, we may earn a commission at no cost to you. Learn more.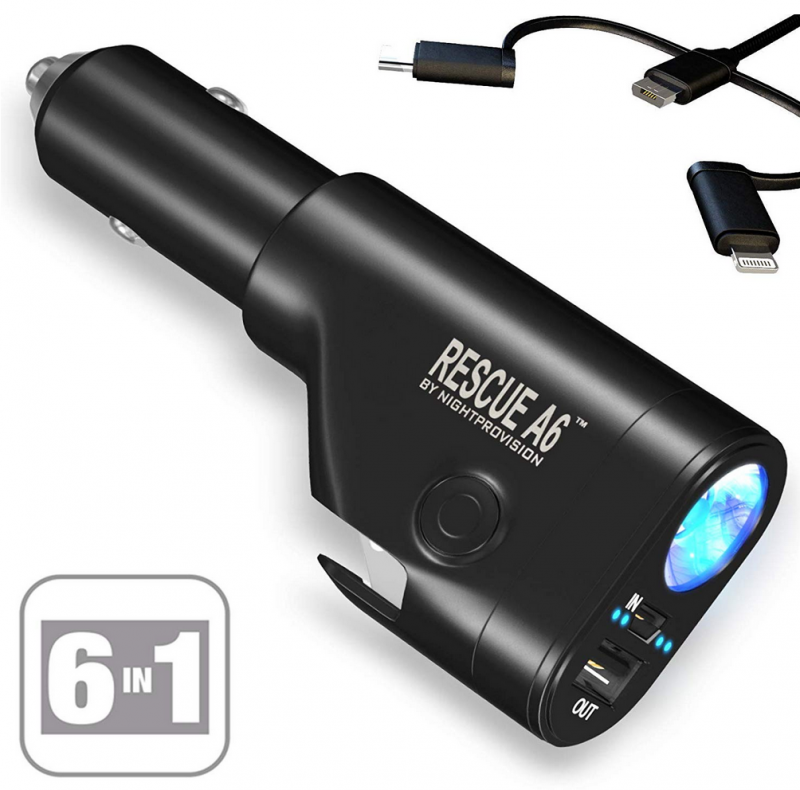 NEWS – I'm typically pretty skeptical about all-in-one tools designed for emergencies because I've found that in most emergencies I don't have any tools near me that would do any good. Also, not many of these devices really catch my attention for car-related uses as most of my tools just float around the inside of my truck independent of where I may find them useful.
However, the RESCUE A6 seems like it would be in the perfect place for me to use it should I find myself in a vehicle-related incident: in the standard power plug/cigarette lighter found in every vehicle.
This multi-tool boasts the following features:
Charger – being able to be connected to the car power plug, it can charge micro-USB, USB-C and lightning connection devices
Seat Belt Cutter – allows you to cut the seat belt in case of a jam after an accident
Flashlight – 130-lumen flashlight in case of a nighttime emergency
Flashing Red Beacon – to alert people to your location
Glass Breaker – allows you to break out a window with one tap on the glass
Power Bank – if fully charged, will give 3-4 hours of charge time to your mobile phone
Overall, I think this would be highly useful and much more likely for me to plug in and keep in place, within reach in case something bad happened. These can be found on Amazon for $27.95.