We use affiliate links. If you buy something through the links on this page, we may earn a commission at no cost to you. Learn more.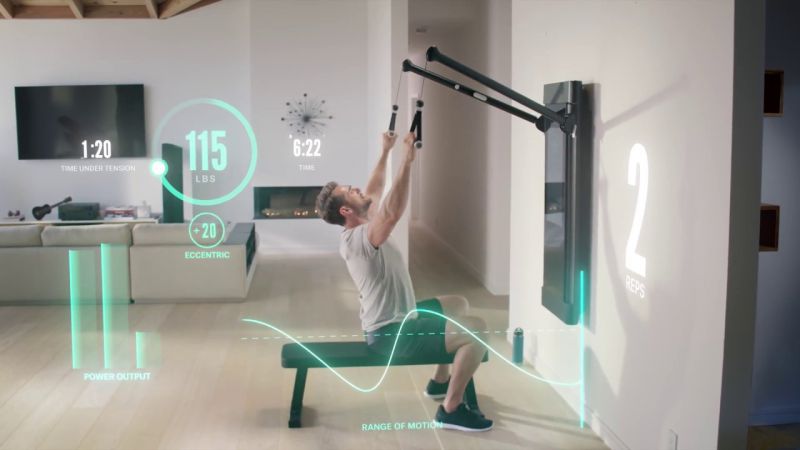 NEWS – What would you get if you put a Bowflex weight machine, a flat panel tv and a bunch of machine learning algorithms into a blender? Well, probably a huge mess, if you could even find a blender large enough. The other, much less probable thing you'd get is the Tonal Smart Home Gym.
At its heart, Tonal is a compact home exercise machine that mounts on your wall and provides you with the ability to do any number of weight-lifting exercises. Two arms fold out from the flat panel and are positionable based on the exercise that you want to perform. The weight resistance is provided by electromagnets capable of simulating up to 200 pounds of resistance.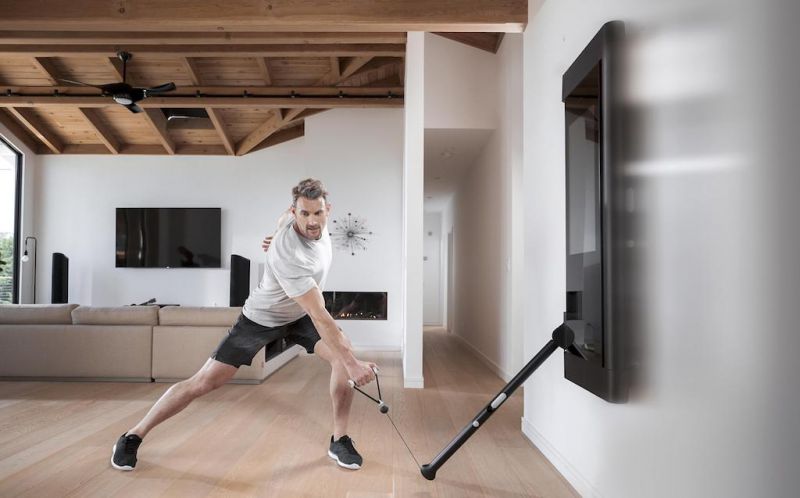 Similar to Peleton and other connected exercise machines, Tonal also offers a subscription-based training package. This monthly service connects you to several coaches (8 are available as of this writing), each with their own specialty area, and an assortment of exercise videos. If, after a mandatory 12-month subscription, you choose not to renew, you can still use the machine to train yourself.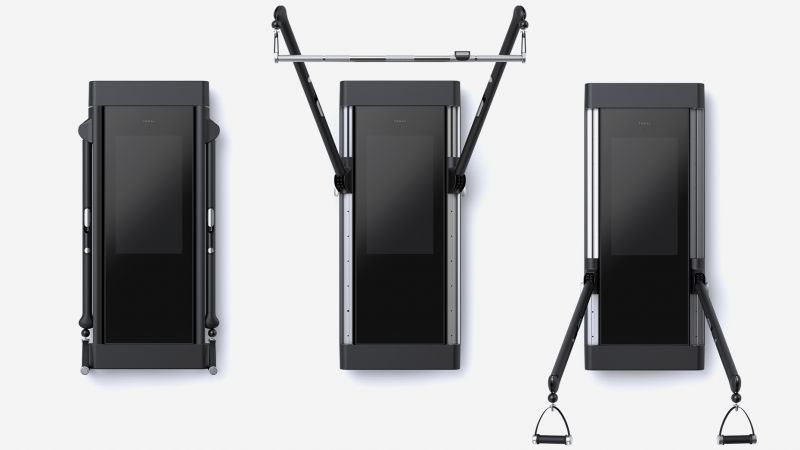 Users can also purchase an accessory package to enhance their workout. In addition to a bench and foam roller, the package includes a set of smart handles and bar. These allow you to turn the resistance, or weight, off and on, making it easier to get into position for a particular exercise. The handles include a 6-axis gyroscope that allows Tonal to track your movement in three dimensions.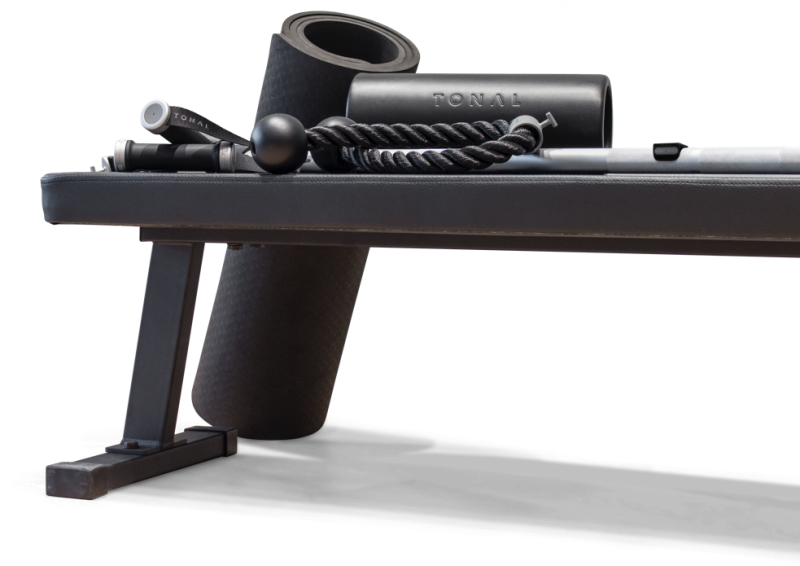 The Tonal Smart Home Gym is available from Tonal for $2,995. The training program is an additional monthly $49.00 fee with a twelve-month commitment. You can finance the Tonal for $199 a month. This price includes a two-year training subscription.