We use affiliate links. If you buy something through the links on this page, we may earn a commission at no cost to you. Learn more.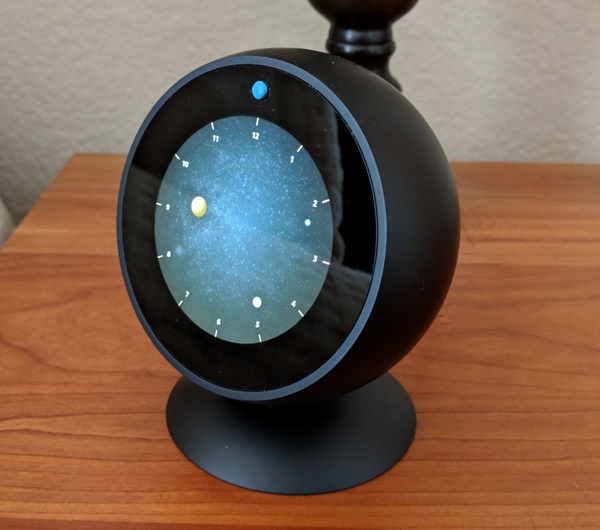 ARTICLE – I love my gadgets, but I don't want to worry about the cameras on those devices getting hacked, so I cover many of them up. Am I paranoid? Maybe, but I know I'm not the only one concerned about this so I thought I'd pass on my tips to those of you who are interested.
Even though there are some phone cases available that are designed with a mechanical camera cover, what do you do when there is nothing for your particular phone or, for that matter, all the rest of your devices with cameras?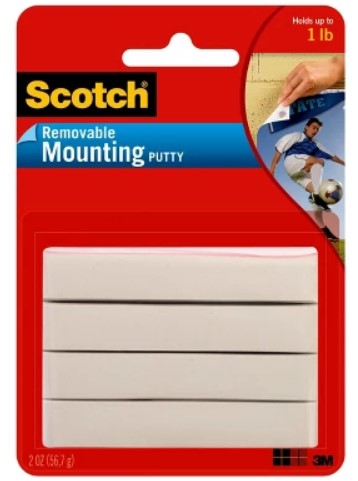 I use mounting putty (a.k.a Loctite Fun Tak or Scotch Removable Mounting Putty) for non-mobile devices…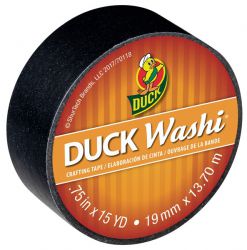 …and black washi tape (a thin, decorative, rice paper masking tape sold as Scotch Washi Tape or Duck Washi Tape) for my portable devices.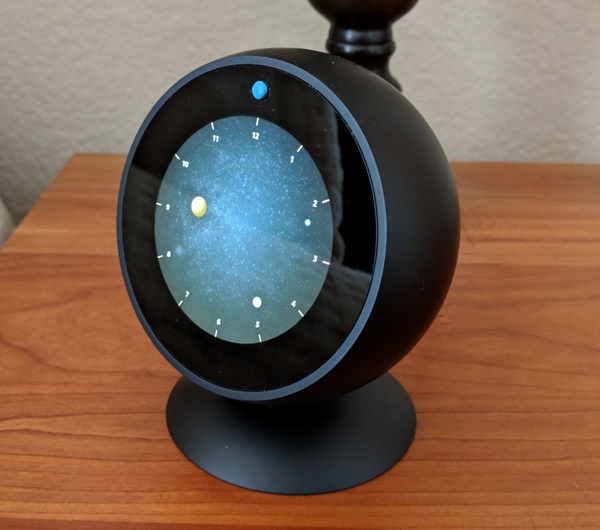 Mounting putty works well as a covering for non-mobile device cameras. It works especially well on my Amazon Echo Spot's camera without covering up the light sensor. I simply pinched off a tiny bit of the putty (my putty is blue) and rolled it into a teeny ball and placed it over the camera (shown in the photo above located at the top of the Spot in the black bezel area). What's nice about using this stuff is that it can easily be shaped and flattened to fit the camera without impeding the function of the light sensor on the Spot. It works perfectly!
Mounting putty is also useful for covering up annoying LED lights on things like desktop chargers, power strips, etc. located in your bedroom which can be distracting if you like to sleep in complete darkness as I do.
The funny thing is, I use this putty for lots of handy things except when hanging things on my walls because it leaves an oily stain behind over time.
I found that washi tape is ideal for covering the cameras on my portable devices like my phone. I used a hand-held single hole puncher to quickly cut out small circles of tape which are large enough to cover the cameras. I then placed the washi tape on my phone's front and back cameras. I used black washi tape so that it would blend into the background of the black bezel on my phone. You can barely tell it's there.
Washi tape is ideal for this use because it is lightly adhesive – enough to stay on the device when slipping my phone into my purse or pocket but easily removable when I need to use the camera. And it doesn't seem to leave any residue when removed. You can use the same piece of tape several times before needing to replace it.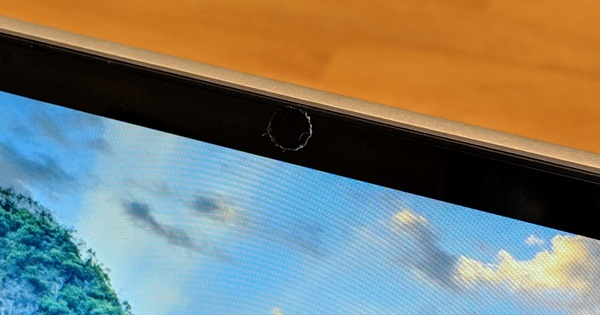 I also use it on our laptop cameras which get zero use in our house. 
How well do these coverings work? Very well. The above pictures show the front-facing camera on my phone with me standing right in front of it (left screenshot above) and the other shows my laptop cam (right photo above). Both pictures show that you cannot see anything when using washi tape. The mounting putty worked equally well in blocking any images on my Echo Spot.
All-in-all, both of these solutions are easy to apply, remove, and reuse leaving little to no residue and they're a fast fix. Another benefit to using mounting putty and washi tape to cover my device's cameras and LEDs is that they are really inexpensive: Scotch Removable Mounting Putty is sold at Target for $1.89 and Duck Washi Tape black is sold at Walmart for $2.88.
What is your favorite way to cover up your cameras (that is, if you care enough to cover them up)? Leave a comment and let me know!