We use affiliate links. If you buy something through the links on this page, we may earn a commission at no cost to you. Learn more.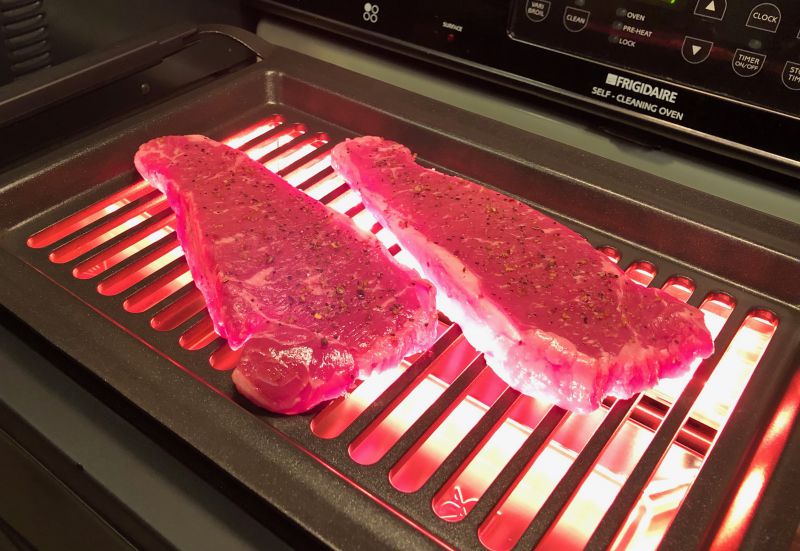 REVIEW – I am a huge fan (no pun intended!) of grilling. I tend to cook that way on any temperate afternoon or evening, if I have the time and ingredients. When the Gadgeteers were offered a chance to try the Tenergy Indoor Electric Grill, I spent several milliseconds before responding with a huge "Me! Me! Me!" I was chosen and it arrived a week or so later and I've been forced to grill food on it for several meals. See what lengths the Gadgeteer team will go to for our readers?
Note: Photos may be tapped or clicked for a larger image.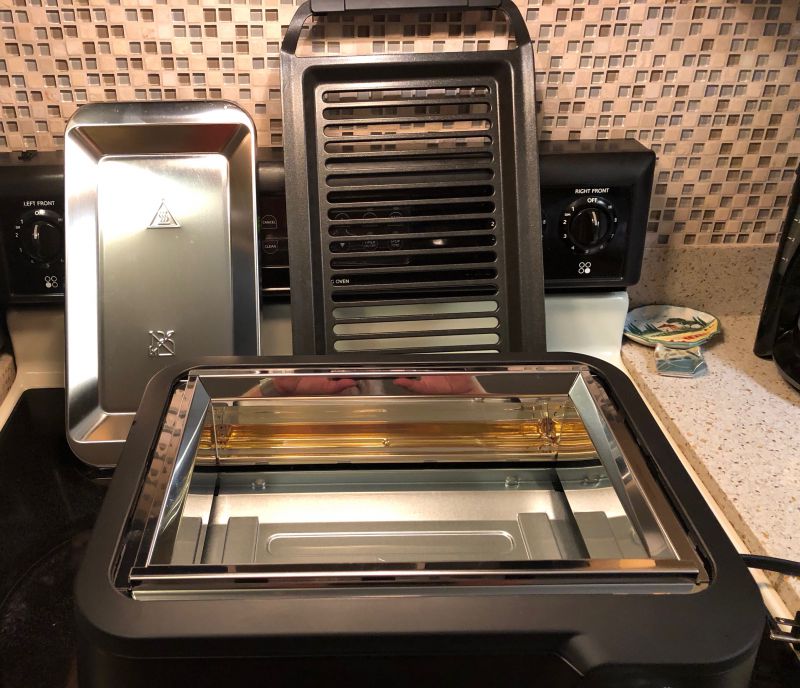 What is it?
The Tenergy Electric Indoor grill is just that: an electric grill that can be used indoors for smokeless grilling of meats, veggies, or kabobs that you'd normally take out to your patio to grill over charcoal or a gas flame. Like an animal.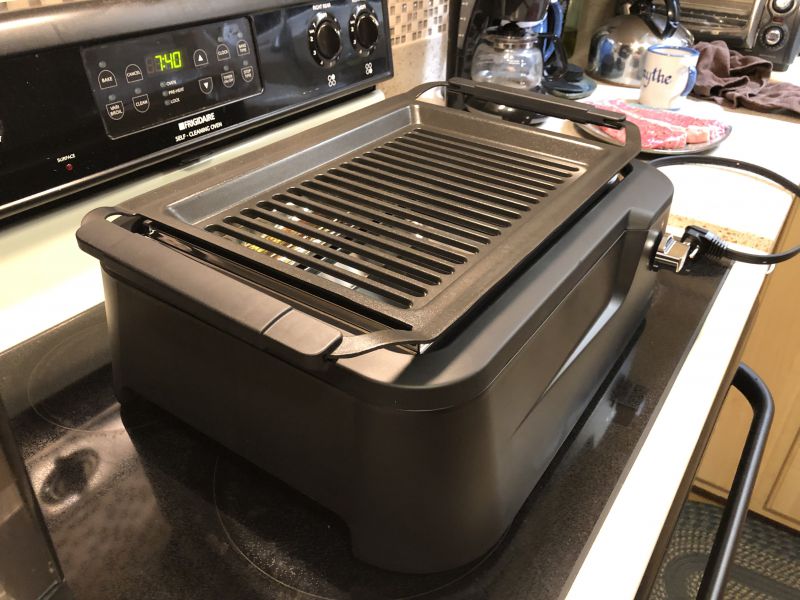 Specs
SMOKE-LESS TECHNOLOGY – Creates 80% less smoke than other indoor electric grills. The infrared heat is only directed at the grill rack's surface and the cooling tray catches grease and oils before they get the chance to become smoke.
Advanced Infrared Heating Technology – 1660W powerful heating element cooks meats, fish, poultry, and vegetables perfectly. The unique infrared heating technology evenly spreads heat on the grill top. Food is guaranteed to cook uniformly, no cold zones or weak spots.
GRILL LIKE A PROFESSIONAL – Quickly heats up to an ideal grilling temperature of 446°F within 6 minutes. Enjoy searing meats and vegetables with steakhouse like quality diamond grill marks.
Easy Clean Non-Stick Surfaces: non-stick grid, dishwasher safe removable parts, makes cleaning easier than ever.

What's in the box?
Grill box with captive power cable
Non-stick Grilling surface
Stainless steel removable drip pan
Instruction booklet
Warranty card

Design and features
The Tenergy indoor grill is a compact 19.5″ (including the grill's handles) x 13.5″ x 7″. The grill area is 12″ x 8″. This means that you can't put some larger items on it, and there's no cover for smoking or holding in the heat to cook around the entire surface of the food. The heat only comes up from below.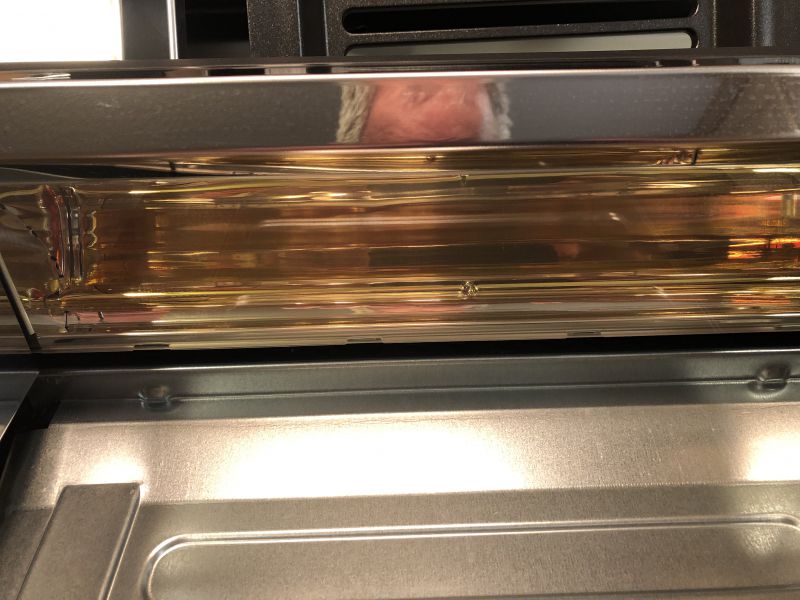 The standard 3-prong plug fits most modern US electrical sockets and pulls no more power than a toaster oven or a waffle iron.
Before we get into the use and performance, let me give you an overview of the grill and how it works. First off, they spare no quarter in reminding you that this is an indoor grill, only, not for outdoor use, even on your deck, even under an overhang. Indoors only. OK, got it.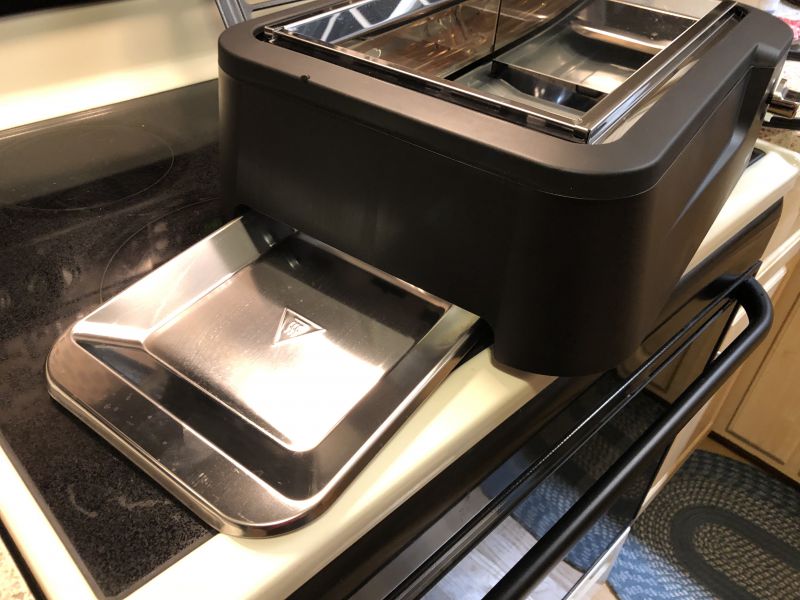 It is smokeless because the drippings from your grilled products do not touch the heat source, which is the usual source of smokey flare-ups. The infrared radiation comes from the two long inner walls, through clear glass panels that protect radiant foil reflectors that focus the heat from the lamps up to the surface of the grill.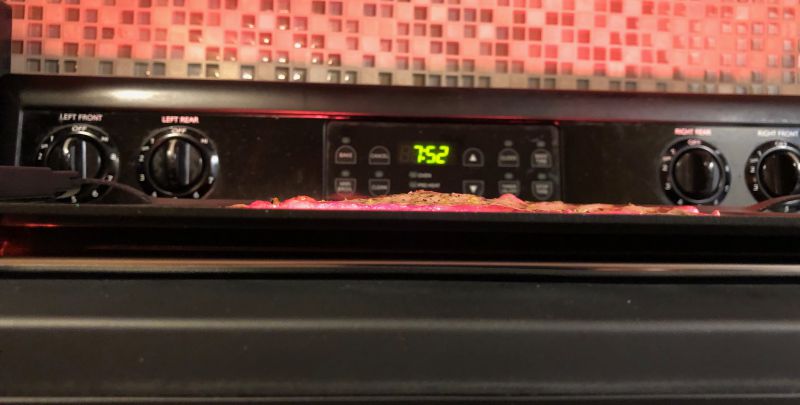 Anything that falls through hits the much cooler drip tray and can be washed off easily in your dishwasher. The non-stick grill can also be put in the dishwasher, but in use, I found that it usually needed some soaking and non-abrasive elbow grease to clean, especially if fatty foods were involved.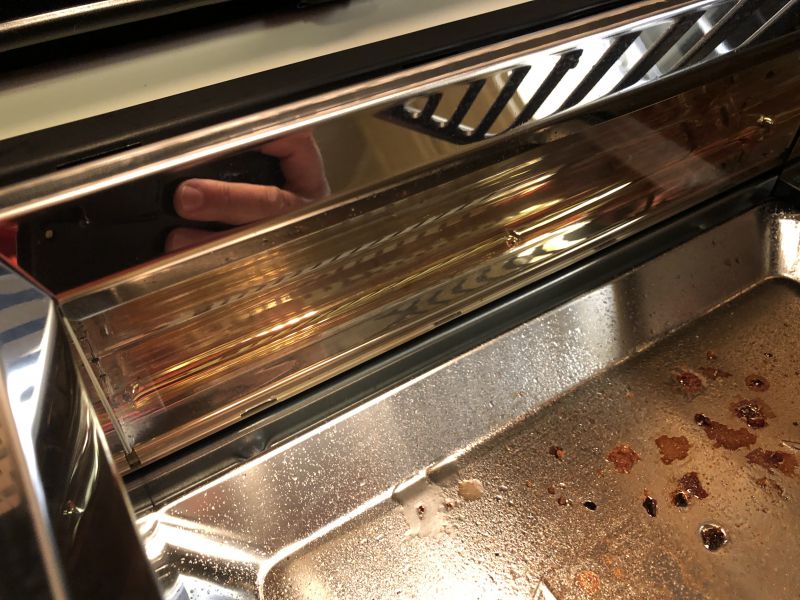 There is no temperature control. It's Off, WarmUp, and On – period. This means you're going to have to monitor your foods more than you may be used to with a covered grill that has an adjustable flame, or a charcoal grill with a variable rack level. I found it also meant I turned some items more, in order to keep from burning.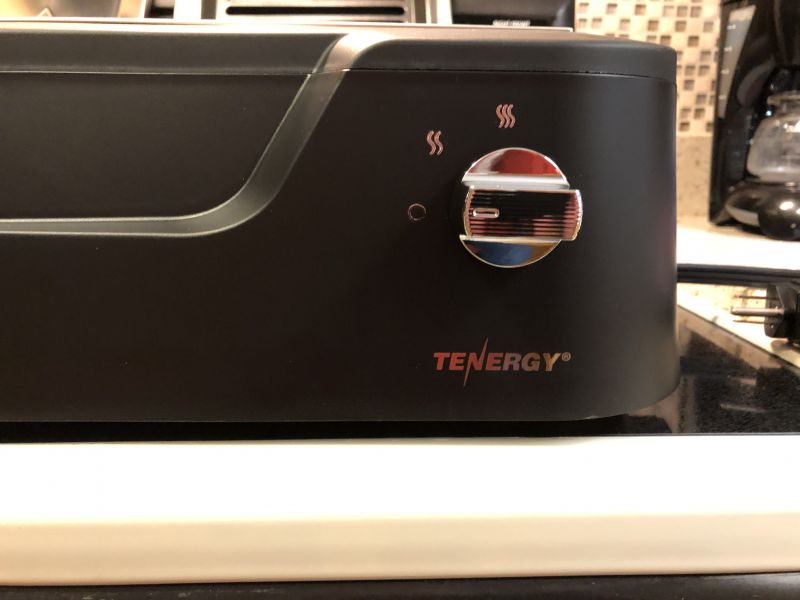 The smaller size will mean you may have to cook in waves or shifts, rather than tossing on the entire meal. This only became a problem when I was trying to bulk grill food for lunches or larger groups. Normal cooking was fine.
Total run time may also present a problem. You should not run the grill longer than one hour at a time, and then it needs an hour rest.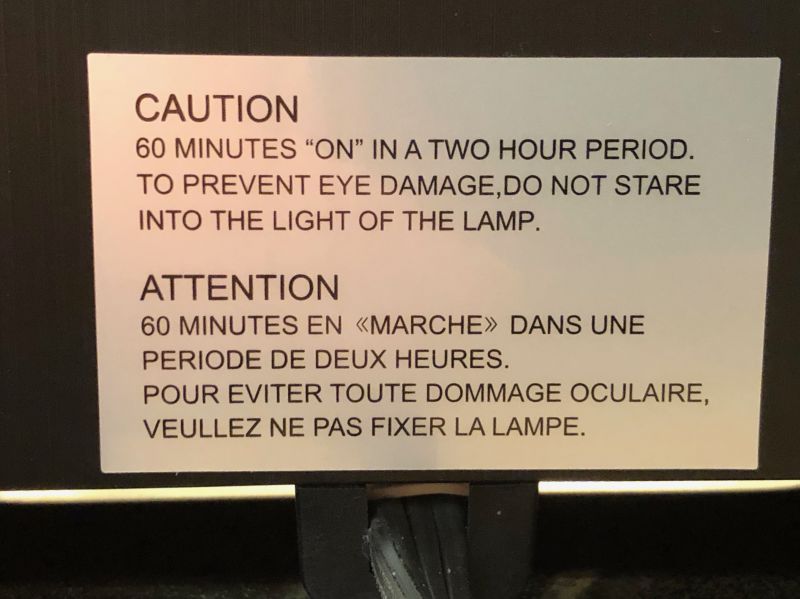 Setup
Other than washing the pan and grill and wiping down the inner surfaces with a damp cloth to remove manufacturing detritus, there's no real setup. You do need to place it on a flat, heat-proof surface (We use our glass cooktop because the Lovely Bride will have my head if I mess up her new countertops. Plus, this puts the grill under the range hood, should something start to smoke.)
Read the instruction manual. It's only 8 large print pages of bullet points, and it's going to prevent you from doing things that experienced grillers may take for granted. Like grilling frozen foods.
Performance
Our first use was for two fairly lean NY Strip steaks. They were at room temperature and took only 4-6 minutes per side to be perfectly medium rare. Drippage was minimal. Cleanup was a breeze.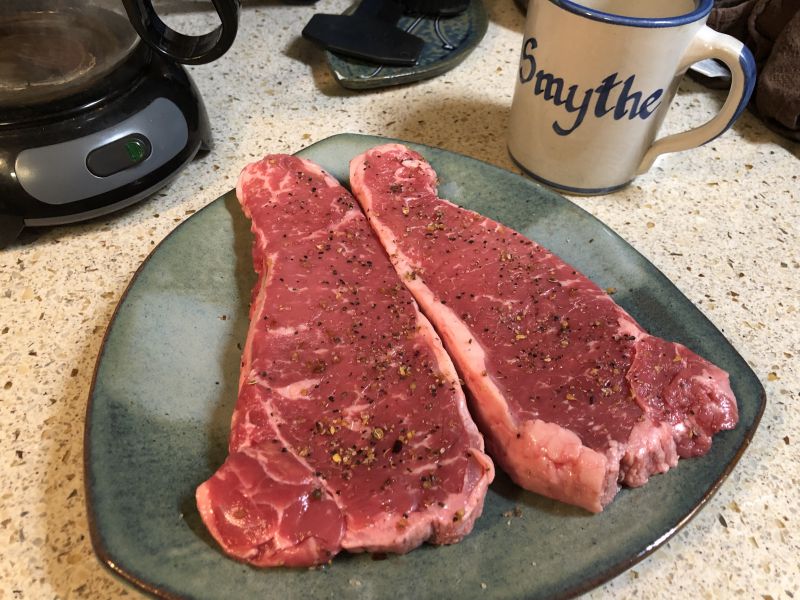 The second outing, I got more adventurous. I usually grill about half of a 6.5-pound bag of frozen chicken thighs from Costco for a week of lunches and salads at a time. On my gas grill, they go on the grill frozen and take about 30 minutes from lighting the grill to bringing them inside. With the Tenergy, you cannot grill frozen foods, so I had to thaw them out in the fridge for a day or so. Then, I could only fit 4-6 on the small grill (versus 8-10 on my gas grill). They cooked nicely and turned out much more evenly cooked than on the gas grill, where rendering fat drips down onto the heat plates (the angled metal panels that cover the actual burners), burns, smokes, and flames up. This can sometimes overcook some parts of the food if you aren't keeping an eye on it, but it also imparts a taste that was missing from my indoor-grilled foods.
My Lovely Bride volunteered for clean-up duty that night and reported that it was a horrendous ordeal to clean out the drip pan, the grilling grate, and the side panels. With the fatty thighs (half of which I had marinated in white wine and spices before cooking), they dripped and spattered in all directions, which made for a huge mess inside the heat box. "If you'd have cooked those outside on the gas grill, I wouldn't have had to clean up anything!"
What I Like
Non-stick grilling surface.
Fast heat-up and use.
Smokeless cooking really works, if you follow directions.
What needs to be improved
I find it to be great, for what it is. Nothing to change for me.
Final thoughts
This will not replace a "real" grill if you're someone who loves to release your inner hunter-gatherer. There will still be a need to fill the grill for a group, cook multiple courses for an afternoon or evening of many items, or to put on a large roast or pig butt. But as Punxsutawney Phil's lies have become more apparent this February, I've enjoyed having a grilled steak in the evening without having to endure the cold, dark drizzle of a 35º "Early Spring" evening on the deck. And I'm sure there will be hot, miserable Dog Days of summer that I'll want a steak or a grilled burger without the misery of standing outside with the humidity and the bugs. And for these occasions, Tenergy has provided a well-designed tech fix.
It's not a small unit, but I don't think it could really be made any smaller and be effective. We keep it in a lower shelf in the hall linen closet, where it's just a few steps from the kitchen.
Price: $179.00
Where to buy: Amazon
Source: The sample of this product was provided by Tenergy.