We use affiliate links. If you buy something through the links on this page, we may earn a commission at no cost to you. Learn more.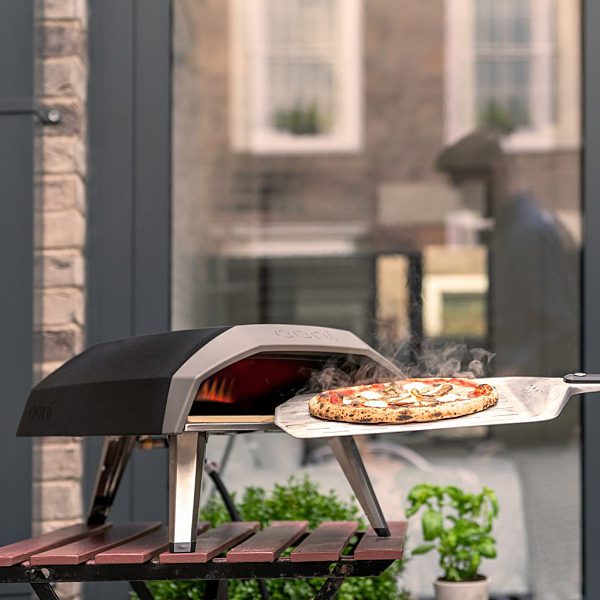 NEWS – Back in November, I reviewed the Ooni 3 portable outdoor pizza oven, on Tuesday Ooni introduced the latest addition to the Ooni family: Ooni Koda. The Ooni Koda is a super compact and fast gas-powered pizza oven. This is Ooni's third pizza oven following the Ooni 3 and Ooni Pro models.
The oven features an all-new design that is both super stylish and sleek. "Ooni Koda is just as much of a design showpiece that you'll be proud to have in your backyard as it is a super easy-to-use pizza oven that just works," says Ooni co-founder Darina Garland.
Koda is designed to be ready to use right out of the box. All you have to do is flip open the foldable legs, insert the stone baking board, and connect it to a gas tank.
The oven is gas powered for fast and easy cooking. Thanks to its insulated steel shell and stone baking board once fired up the oven can reach temperatures up to 932℉ within 15 minutes. And it can cook a Neapolitan-style pizza in just 60-seconds. Koda doesn't just make pizza. The units simple heat control dial allows you to easily adjust the unit's temperature to cook fish, vegetables, and steak. 
Koda is also very compact, weighing just 20lbs. So you can take it with you anywhere you want to create great tasting pizza.
The Ooni Koda can currently be pre-ordered from Ooni's website for $299 with delivery in late March.