We use affiliate links. If you buy something through the links on this page, we may earn a commission at no cost to you. Learn more.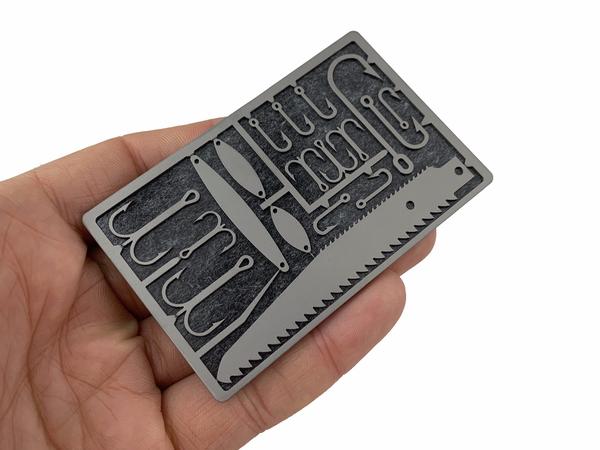 NEWS – If you've ever found yourself far from the nearest tackle shop and wanted to test your skill at the local fishing hole, or you've found yourself lost in the wilderness and needing to catch a fish for your next meal, the CountyComm Survival Titanium Fishing Card may be just the tool you need. The Survival Titanium Fishing Card is a limited-run EDC / emergency fishing kit that includes a selection of hooks (14) and spoons (3) that may be combined with some locally sourced line (say a gutted piece of paracord) and a pole (the included saw can help with building a suitable pole from local materials).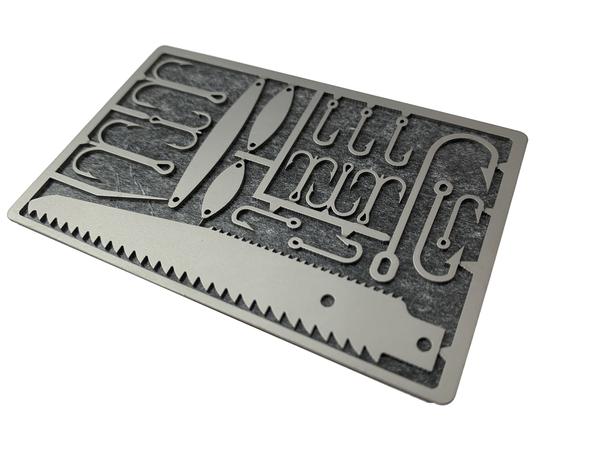 The card is laser cut from a single sheet of Grade 4 titanium and is backed with a piece of adhesive neoprene to allow for the removal of individual pieces while allowing the rest to remain securely attached to the card. The backing also allows you to return a used piece of gear to the card for storage. The card may also be secured to the back of another EDC card, such as a fishing license, credit card, or membership card for slimmer and more discrete carry options.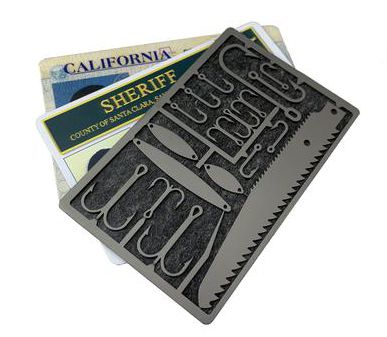 The card with the adhesive neoprene backing is roughly the same thickness as a US quarter dollar coin and is the same footprint as the average credit/debit card. The specifications of the Fishing Card are
3.35″ x 2.12″ x 0.24″
0.3 ounces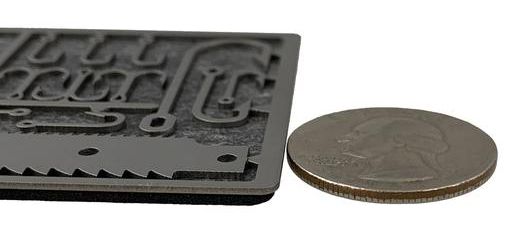 The Survival Titanium Fishing Card list for $13.95 and may be purchased through the CountyComm website at www.countycomm.com.