We use affiliate links. If you buy something through the links on this page, we may earn a commission at no cost to you. Learn more.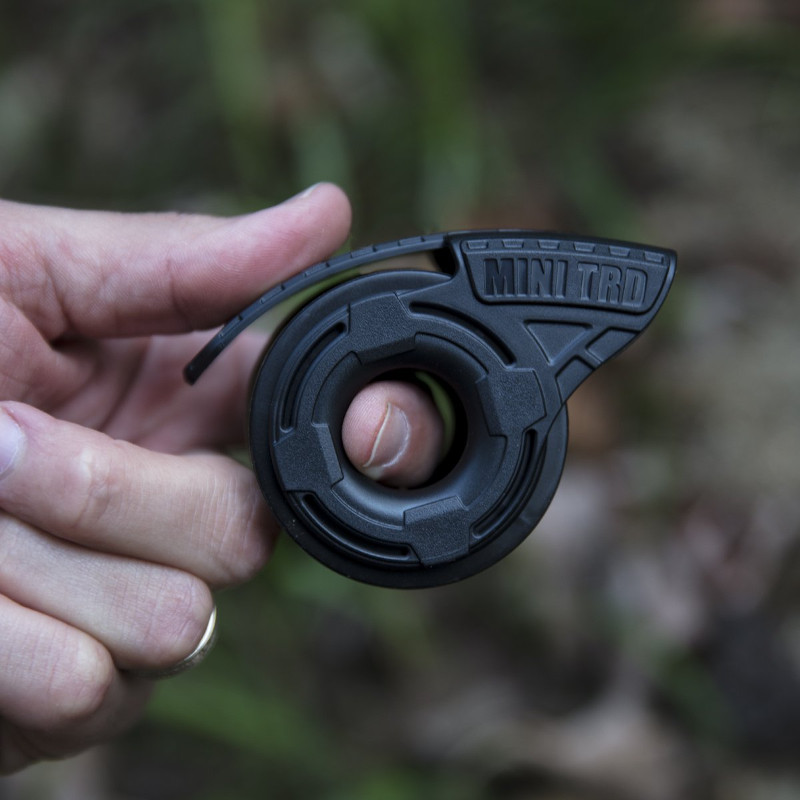 NEWS – Atwood Rope MFG of Winchester, Ohio has recently introduced a Micro Cord Dispenser (Mini TRD) to compliment their Tactical Rope Dispenser (TRD). The Tactical Rope Dispenser hold standard 550 paracord, while the Micro Cord Dispenser holds 3/64″ (1.18 mm) cord. Both of the dispensers come loaded with a full spool of appropriately-sized cord and are refillable with your choice of cord. Both allow you to carry and easily dispense and cut cord using built-in cutters.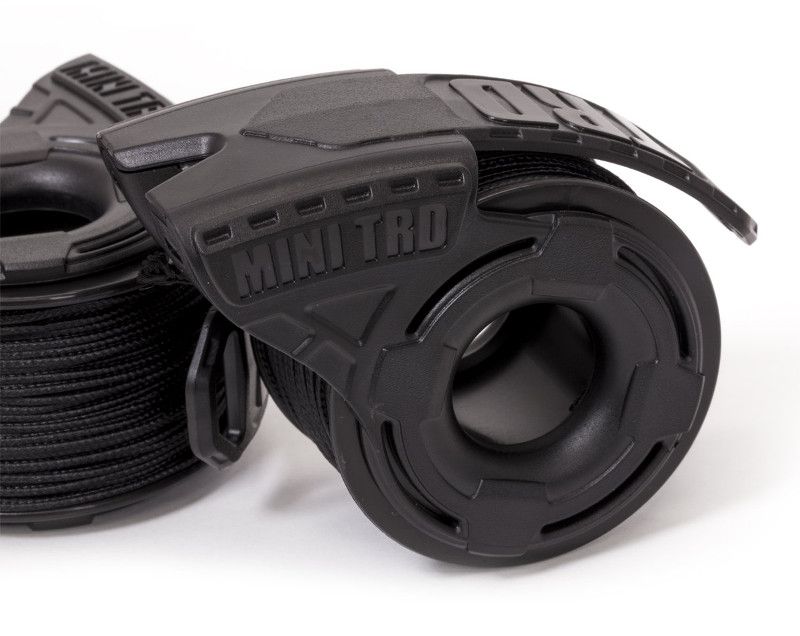 The Micro Cord Dispenser checks in 3.25″ long by 2.35″ high by 1.5″ thick and will hold a spool of either Atwood Rope's micro or nano cord.
If you elect for the micro cord, you will have up to 125′ of cord at your disposal while you can carry up to 300′ of the nano cord. Atwood Rope offers over 15 different patterns and types of cord for the Micro Cord Dispenser including glow-in-the-dark, reflective, and Aramid / Kevlar (r) and can be reloaded in seconds. A built-in cord holder and cutter allow you to dispense and cut the small cord as easily as using a tape dispenser. The cord holder prevents the cord from unspooling during and between uses. The Mini TRD also sports a molded loop which may be used to secure your dispenser. The Mini TRD comes in black and has an MSRP of $12.99
The larger Tactical Rope Dispenser comes fully loaded with 50′ of 550 paracord. The TRD has a heavy-duty belt loop on the back and a loop for securing it to your gear using a piece of cording. The TRD is approximately 4.2″ long by 4″ high by 2.7″ thick.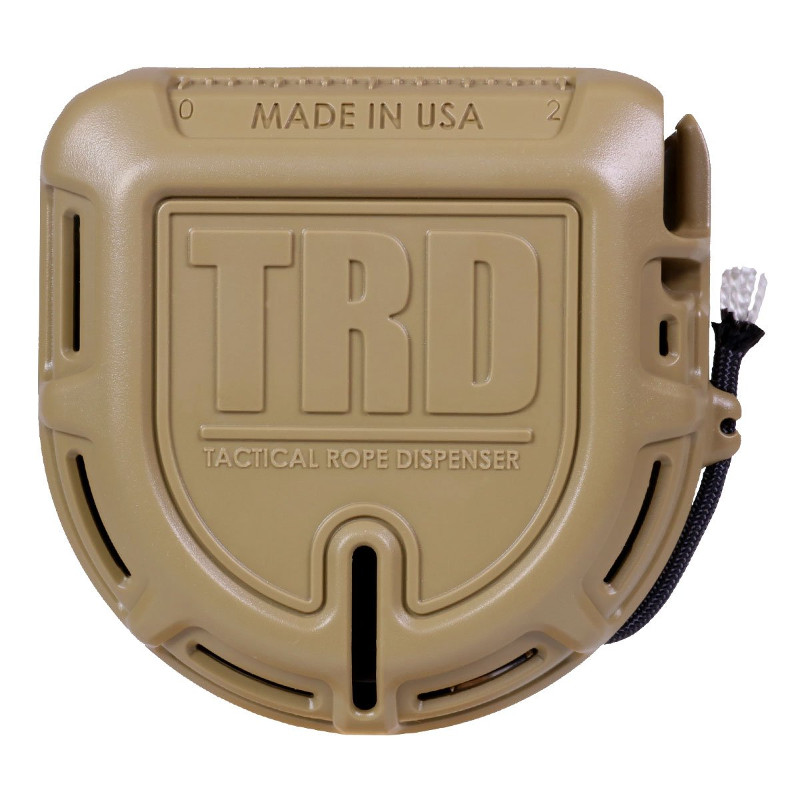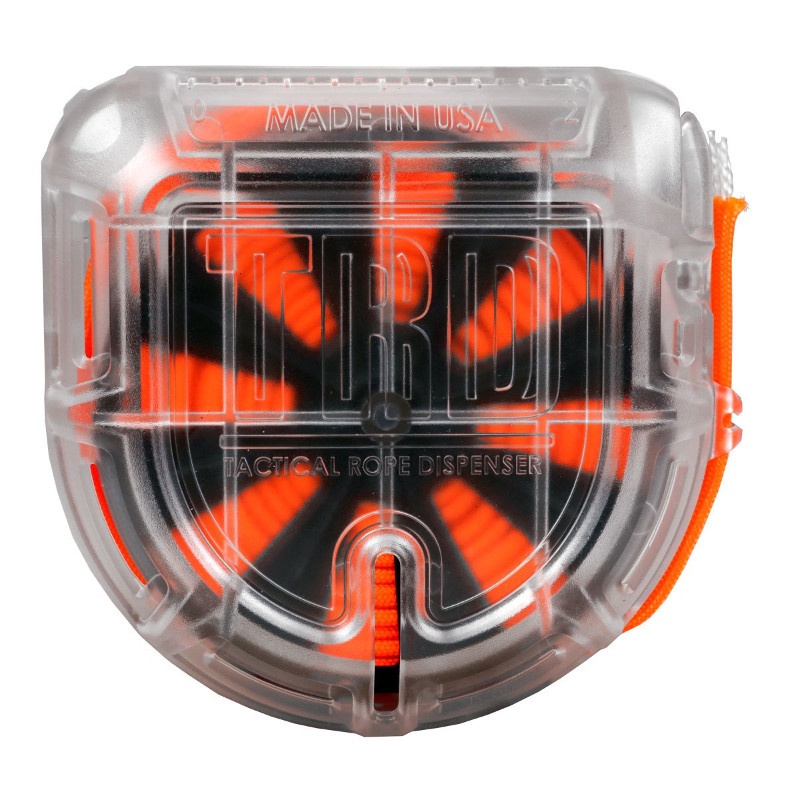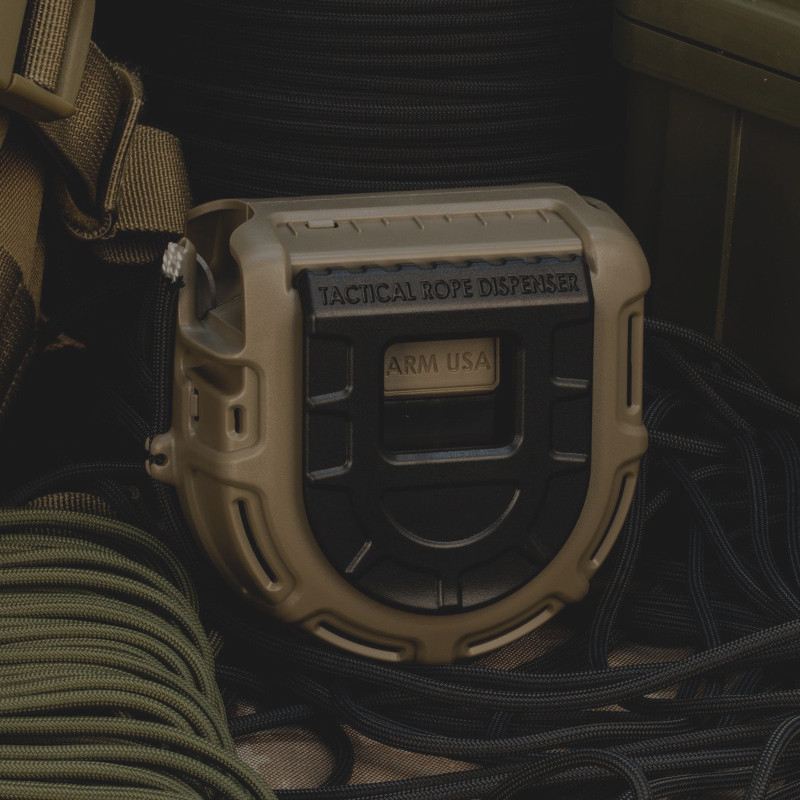 Like its smaller brother, the TRD has a cord management clip and built-in cutter to allow for easy dispensing. If the TRD is worn using the belt clip, dispensing and cutting paracord can be performed one-handed. A handy viewing window on the front of the case allows you to check how much cord is left on the spool.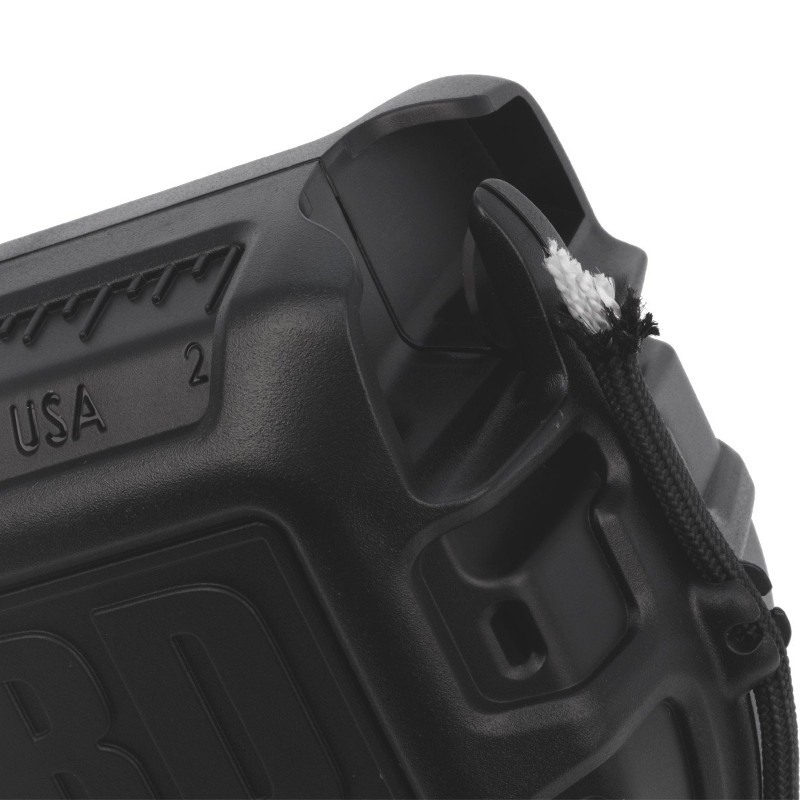 The Tactical Rope Dispenser will hold 50′ of 550 paracord and may be reloaded. The process of loading the TRD is much more involved than that of the Mini TRD and will take minutes rather than seconds. The Tactical Rope Dispenser is available in 12 color choices, including black, safety orange, red, flat dark earth, glow-in-the-dark, and multiple camouflage options. Prices for the TRD range from $19.95 to $29.95 depending on the type of shell.
The TRD and Mini TRD are available at retailers nationwide like Amazon and from Atwood Rope MFG's website at atwoodrope.com.