We use affiliate links. If you buy something through the links on this page, we may earn a commission at no cost to you. Learn more.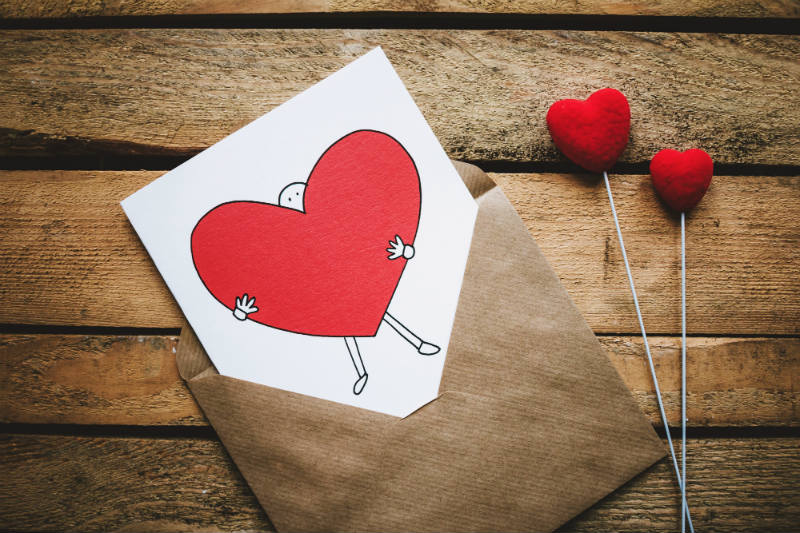 ARTICLE – Sound the alarms and get out your wallets because there are only seven days left until Valentine's Day! If you haven't already bought something for your partner in crime, significant other, sweetie, girlfriend, boyfriend, etc., here are a few gift ideas to help you out.
NixPlay Seed Wave digital photo frame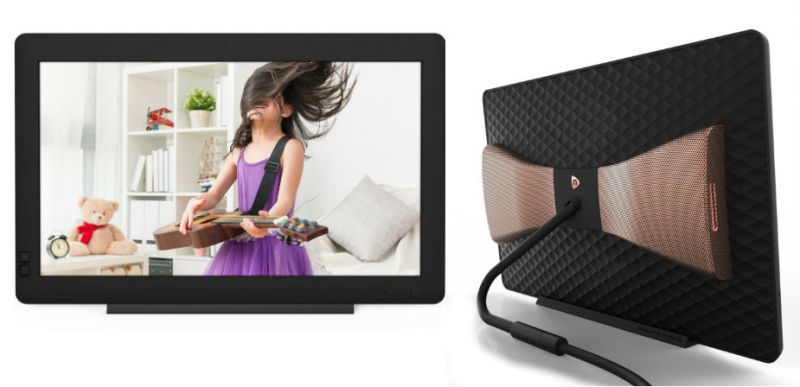 Nixplay makes nice digital photo frames and the new Seed Wave features a high definition IPS 13.1-inch or 10-inch widescreen display and built-in Bluetooth speakers that will let you play a soundtrack while viewing your photos or you can stream music from a paired Bluetooth-enabled device.
The Seed Wave's digital photo frame features include Google Photos connectivity which will let you create live albums that are will update as you add new images. If you're not a Google fan, you can connect the frame to your photo albums on other social platforms like Facebook, Instagram, Dropbox, and Verizon Cloud.
But wait, there's more! The Nixplay Seed Wave (I don't quite understand where they got the name…), has a motion sensor that wakes up the display when it detects motion. This helps it save power when no one is around to look at it. It also works with Amazon Alexa so you can control it with your voice. I reviewed their Cloud Frame last summer and felt it was one of the nicest digital photo frames I'd ever tested.
Price: $149.99 – $249.99
Where to buy: Nixplay.com
SodaStream Fizzi One Touch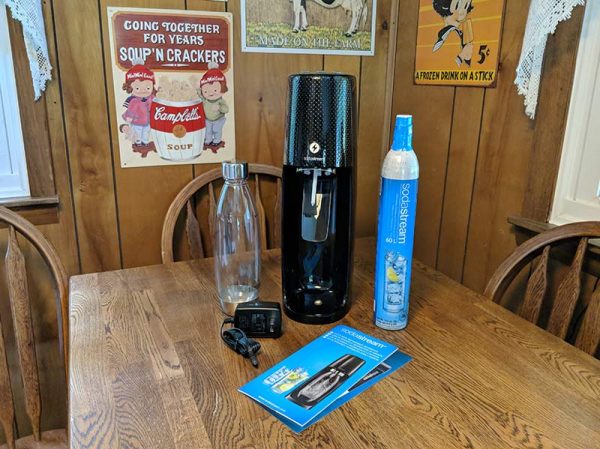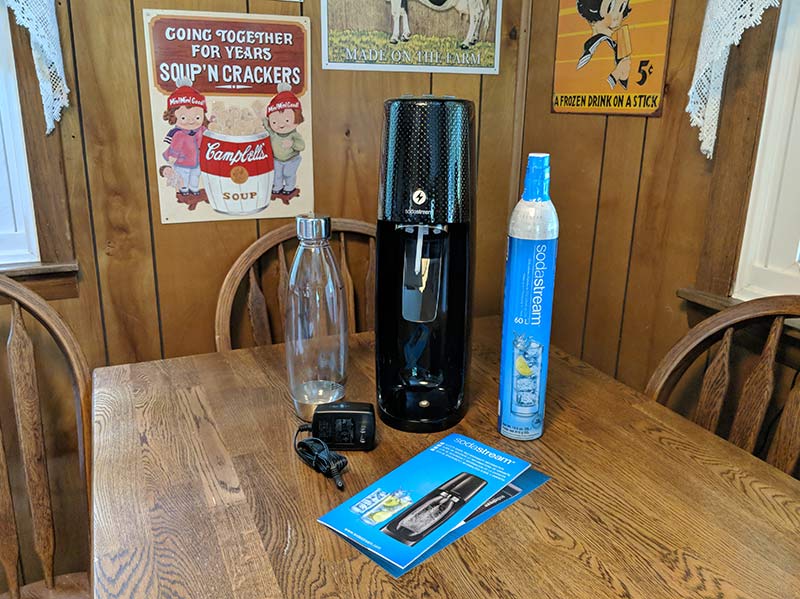 The SodaStream Fizzi One Touch is a gift that is sure to make your Valentine all tingly inside. It's the best sparkling water maker that I've tried so far and I've been using one since last summer when I posted my review. You only have to press one button to get the water as fizzy as you like it. The only thing to keep in mind with this particular model is that you have to plug it in.
I use mine to make my own calorie-free carbonated drinks using Capella's flavor drops and some packets of Stevia sweetener. Using a SodaStream and these drops helped me kick my Diet Coke habit with ease.
Price: $109.99
Where to buy: SodaStream and Amazon
Mavin Air-X True Wireless earbuds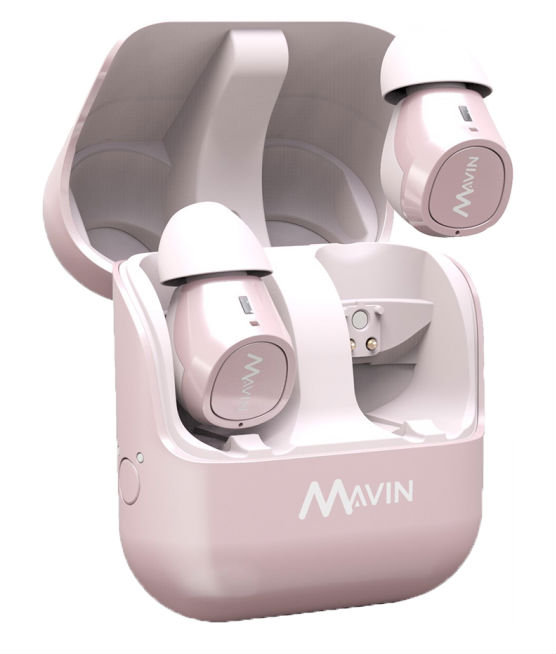 There's a quote that says that "music hath charms to soothe a savage breast". I don't know how savage my breast is, but I know that music is my friend throughout my day, on my drive to and from work, and during my workout sessions. Finding a pair of wireless earbuds that sound good and are comfortable has been a quest that I've been on for quite a while and I've found a couple pairs of truly wireless earbuds that fit that criteria. One such pair is the Mavin Air-X earbuds. These earbuds feature Qualcomm TrueWireless Stereo Plus technology, 100 ft. connection range, 50 hours of battery life with the charging case, splash resistant, and voice assistant-enabled (Siri/Google/Alexa). They even come in pink and red for Valentine's day or more guy-friendly colors like black and white.
Price: $139.99 for one pair or $249.99 for two pairs (Valentine's Day special pricing)
Where to buy: Mavinlife.com and Amazon
Fujifilm Instax Mini 9 Instant Camera
blurb by Julian Perry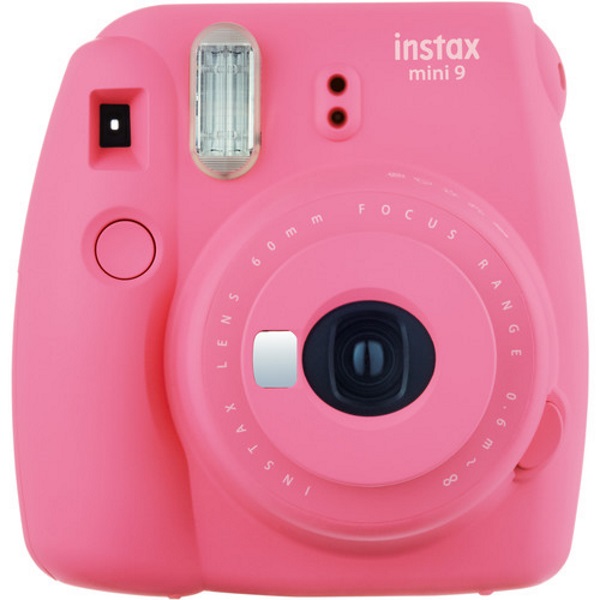 With Valentine's Day right around the corner, many of us are going through the yearly ritual of trying to figure out what gift to get for that special lady in our life. If you have been with her for a while, then you have likely exhausted many of the customary and commonly accepted gifts and the task has become much harder. If your favorite lady happens to be a gadget nerd, then there are usually many options to choose from. With the constant release of new gadgets or new versions of older gadgets, your chances of please here are likely good.
My wife loves to take pictures, and many women love to have those wallet-sized photos to show and in many cases to keep tucked away in their wallet. While we do walk around with 1000s of pictures on our phones, the physical wallet photo is usually a more personal and memorable treasure.
The FujiFilm INSTAX Mini 9 Instant Film Camera with Instant Film Kit is a compact and versatile camera that holds 20 sheets of film at a time and produces credit card sized prints on demand. There is a built-in selfie mirror that also allows you to capture your own moments. With its built-in flash and versatile settings controls, this little gem measuring just 4.6 x 4.7 x 2.7″ is the perfect companion to live comfortably in her purse. And, just in case she has a preferred color, it is available in Cobalt Blue, Flamingo Pink, Ice Blue, Lime Green, and Smokey White.
Price: $62:50 ~ $64.50 with the Instant Film Kit and depending on the color; $49.99 without the Instant Film Kit (Amazon)
Where to buy: B&H Photo and Amazon
Folding Massage Chair
blurb by Julian Perry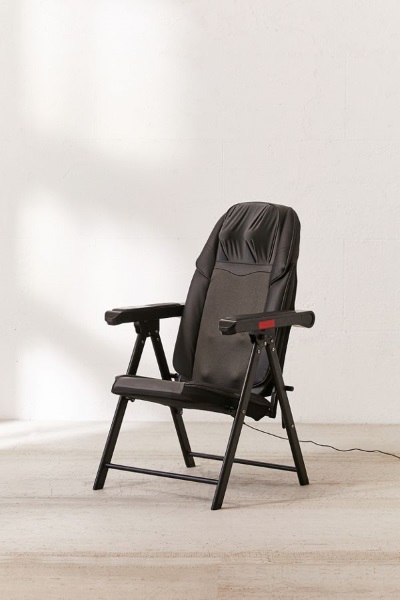 In a couple of days it will be Valentine's Day 2019, and just as men are scrambling to find the right gift for the lady in their life, women are also window shopping looking for the right fit for that man. In my opinion, most men like gadgets of some sort, and if your man is a gadget nerd then he is like me. When I think about myself, I begin to understand how difficult a task this is for my wife. I own so many gadgets that it is impossible to count or for her to remember what I have and don't have. This is especially true for smaller gadgets. However, like most men, I have my moments when I want to just stop fiddling with any gadget and sit outdoors on the deck or in my Man Cave or maybe more realistically I should call it my Man Space since technically I have to share every room (lol), and just watch TV or listen to music without distractions.
Whenever I go to the mall, I always find myself sitting in the public massage chairs and paying the $1 required to experience the most relaxing 3 minute back massage that I wish would just keep going and going. I easily spend $5 or more on each visit. I have explored getting a massage chair for home, but they are typically big, heavy, and don't usually meet the decor requirements that would deem them to be an addition that pleases my wife.
Urban Outfitters sells a folding massage chair that is compact, portable, and it offers the massage that I constantly seek.
Finally, a way to relax any place you choose and to experience that "ultra-soothing, deep-tissue massage in a compact design that you can store away in a cinch." The chair features 4 massage modes with 3 pressure settings to customize your relaxation preferences just how you like it to target neck, shoulders, and back. It also features a built-in USB port so that you can charge your phone or tablet with ease. This may be just the right Valentine's Day gift for the man in your life.
Price: $269.00
Where to buy: Urban Outfitters website