We use affiliate links. If you buy something through the links on this page, we may earn a commission at no cost to you. Learn more.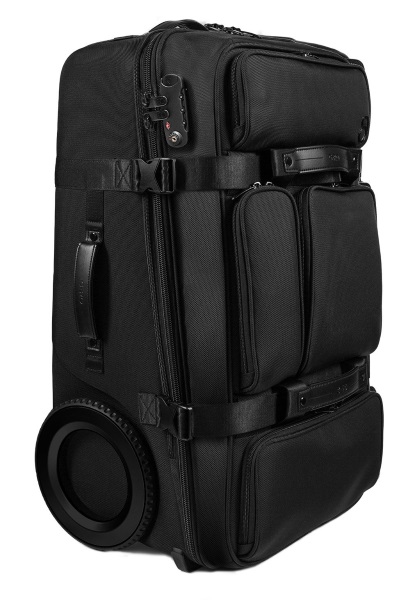 NEWS – One of the biggest challenges that I face when I am traveling on a plane and need to carry photography equipment and other personal items, is how to do so with the least amount of luggage and luggage that I do not have to struggle with. My carry-on bag usually has mostly photography gear like cameras and lenses and accessories, which leave very little room for all of the other daily supplies I would need like clothes and shoes, etc. Recently, I have used spinner luggage, which has been better than my previous luggage, but still presents a challenge when I have to walk for a while after disembarking. Many times I have tripped over or dropped my luggage because of the awkwardness involved with pulling luggage that is usually unbalanced and I usually have to carry one piece in each hand.
However, there is hope!! I have been looking at luggage from G-RO for my next trip. G-RO makes the Check-In Classic that is a "large-capacity checked bag/duffel equipped with indestructible GravityRoll™ Wheel Technology and thoughtful organizational features like a dedicated compartment for shoes and an expansion system that increases volume from 80L to 90L." It also includes a luggage strap for attaching an additional bag. The size and guaranteed balance mean that I can cram every daily item that I would need into it and then strap on my photography gear carry-on and move quickly through the airport with one hand free and without the fear of my luggage tipping over and/or tripping me especially on uneven surfaces
Here's a short video on how capable this bag is.
The Check-In Classic by G-RO comes in about 6 different color options and is available on the G-RO website for $475, with the option to pay for it in installments.