We use affiliate links. If you buy something through the links on this page, we may earn a commission at no cost to you. Learn more.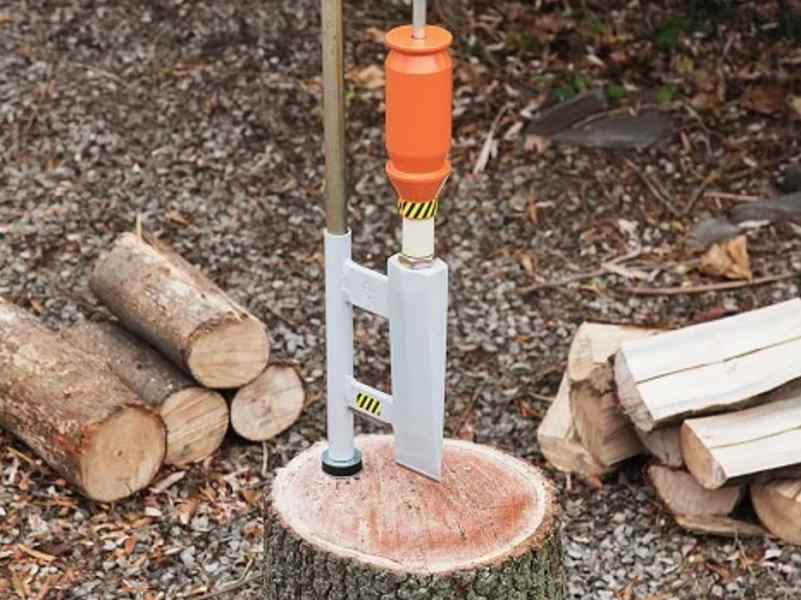 NEWS – Everyone enjoys cozying up to a warm fire during these cold winter months. But nobody loves the chore of splitting the wood for the said fire. Enter the LOGOSOL smart log splitter.
The LOGOSOL Smart-Splitter is a safer more ergonomic way to split firewood all without swinging an ax. Instead of an ax, it uses a 7.8-pound striking weight to do the job. Wood is split by raising and lowering the striking weight.
Not only is the Smart-Splitter safer than an ax it also takes the strain off your back and neck. And it's more accurate, once set up properly it will hit the same spot every time.
Amazingly the weight delivers a force up to 30,000 pounds with every strike, meaning that just about anyone can use it to split a log.
The Smart-Splitter isn't only for logs, it also comes with a wedge for splitting kindling.
The LOGOSOL Smart-Splitter Sells for $119 and is available from The Grommet.