We use affiliate links. If you buy something through the links on this page, we may earn a commission at no cost to you. Learn more.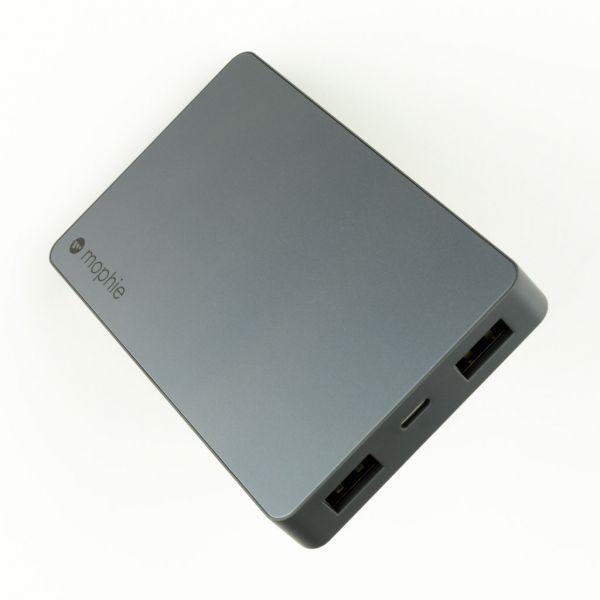 REVIEW – Power. It fuels everything in our lives nowadays. When the Mophie Powerstation with Lightning connector portable battery review offer came along, I jumped at the opportunity to finally rid myself of that dreaded micro-USB cable.
What is it?
The Mophie Powerstation with Lightning connector portable battery is your typical portable battery for charging your USB devices – except that it charges with the Apple Lightning connector.
What's in the box?
Mophie Powerstation portable battery
Quick Start Guide
Design and features
The Mophie Powerstation with Lightning connector portable battery features a 5,050mAh battery that charges via the Apple Lightning connector which lets you use the existing Lightning cable from your Apple device to recharge the powerstation. It provides up to +20 hours of battery life for an iPhone X, + 7 hours for iPad mini 4, or +4 hours for iPad 10.5 inch.
With two USB-A ports, the Mophie Powerstation can charge two USB devices at the same time. There is one 2.1A port and one 1.0A port.
The Mophie Powerstation also has a great feature called "Priority+ charging" which will charge the connected device first, then recharge the powerstation battery. This is a great feature that allows you to just plug both in, and when you're ready to go both are charged and ready for your day.
The LED power indicator has four LED's that indicate the charging status and the current battery life.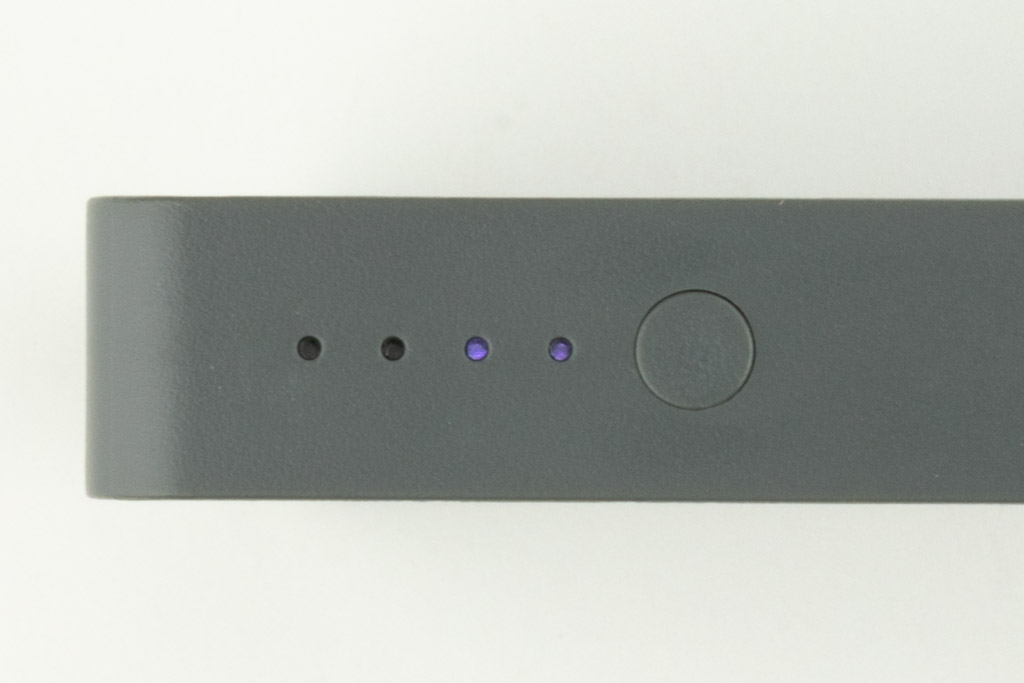 The battery is lighter than the 10,000mAh battery that I was previously using. Although it has a smaller capacity, it's plenty of extra power for what I need. The device weighs just 4.8 oz (136g). It's so light that I spent a good 10 minutes looking for it one day before I realized that it was in my cargo pants pocket, along with my phone. I was so used to the weight of the phone and didn't even notice the extra weight of the battery.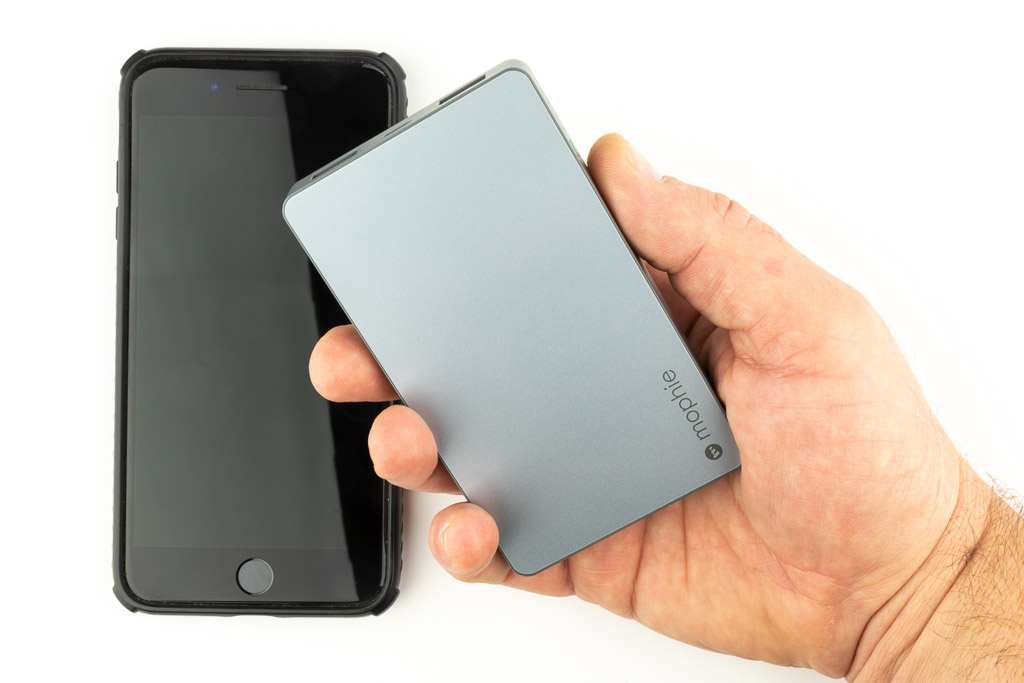 The operation of the Mophie Powerstation is pretty simple, simply push the power button and plug in your device. While the device is charging your phone, pressing the power button again does not turn it off, so there's no need to worry about it getting turned off before your phone is charged.
As I mentioned before, I don't like the micro-USB connector type as it's too small and fragile, and its directional so you always have to look at it to plug it in the correct way. The Apple Lightning connector plugs in much easier and there's no need for an additional cord in my vehicles.
What I like
Small size – just 2.7 x 4.7 x 0.5 in (69 x 119 x 13 mm)
Lightning connector charging!
What needs to be improved
I consider the price is a little high for the mAh you get with this device, but the convenience factor offsets that a bit for me.
The only thing that I could think of that I would like to see improved is the LED status lights. Although nice, I would prefer to see an actual LED percentage read-out like one of my other batteries has. It's difficult to know when 3 lights are on if it's at 75% or 99%.
Final thoughts
Hasta la vista, micro-USB – Mophie has terminated my need for you!
Price: $49.95
Where to buy: Mophie.
Source: The sample of this product was provided by Mophie.