We use affiliate links. If you buy something through the links on this page, we may earn a commission at no cost to you. Learn more.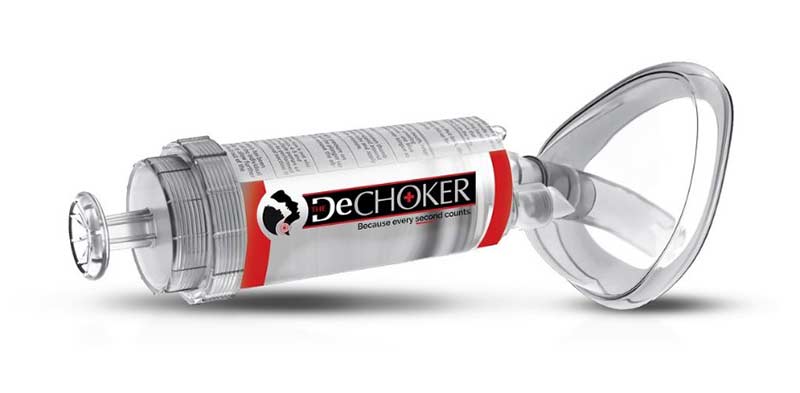 NEWS – Ok, I know that the title of this post is silly, but that's what this product reminds me of. Seriously though, have you ever been in a situation where someone was choking or maybe you were choking on something and no one was around to help you.
Most people know that the standard way to help someone in a choking emergency is to apply the Heimlich maneuver which is an abdominal thrust that uses the air in the person's lungs to expel whatever is lodged in their airway. But what if it doesn't work or you are all alone and can't do that maneuver to yourself?
The Dechoker was invented just for those reasons and features a face mask and a plunger that uses suction to dislodge the blockage from the person's airway. The Dechoker is available in sizes for infants, children, and adults and is priced at $79.95. Visit dechoker.com and Amazon for more info.