We use affiliate links. If you buy something through the links on this page, we may earn a commission at no cost to you. Learn more.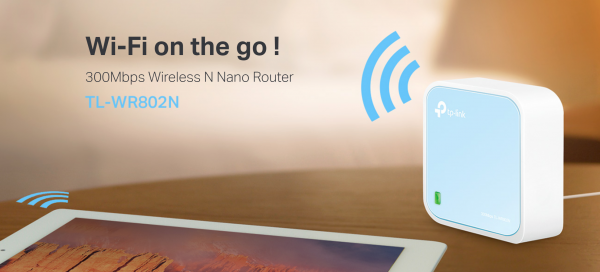 REVIEW – It's a connected world, and if you're traveling there's often issues or risks with the internet connectivity you find publicly available. Or maybe you just have the need for some sort of router that's portable but you don't want to lug around a full-size router and it's associated cables and power supply.  TP-Link's TL-WR802N is a small, easily portable router that you can fit in your pocket but is it big enough in the real world?
What is it?
The TL-WR802N from TP-Link is a wireless portable travel router that can be used as a WiFi bridge, a range extender, an access point, and more.
Design and features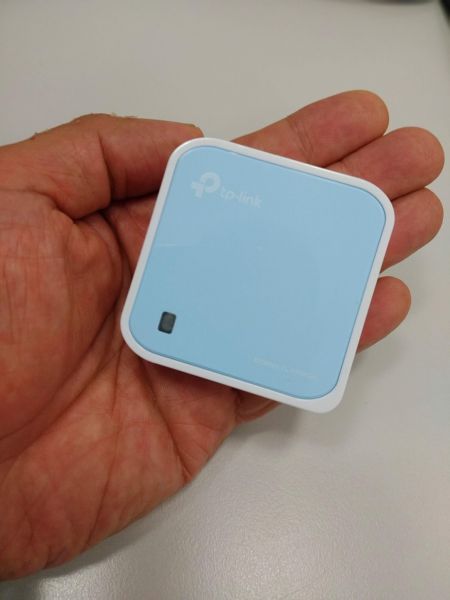 At 2.2 x 2.2 x 0.7 in. (57 x 57 x18 mm), this router is tiny. You can easily fit it into your gadget bag or even into your pocket.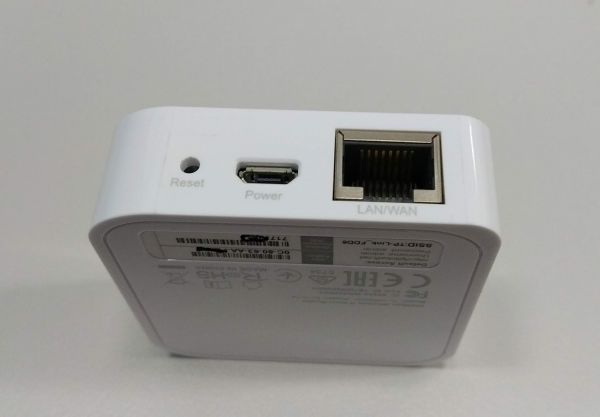 There's not much to it port wise just a reset button, a micro USB port and a standard RJ45 port with doubles up as both a LAN (output) and WAN (input) port depending on the units mode.  But that certainly doesn't limit its flexibility in any way at all.  The best thing about this little portable router is that it supports 5 different modes, useful in different situations.
Set up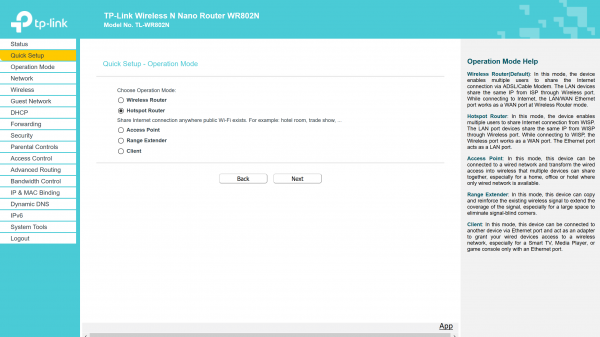 Set up is really easy for all the different modes and is pretty much wizard driven.
Never miss one of our posts again. Sent MON, WED, and FRI with the latest gadget reviews and news!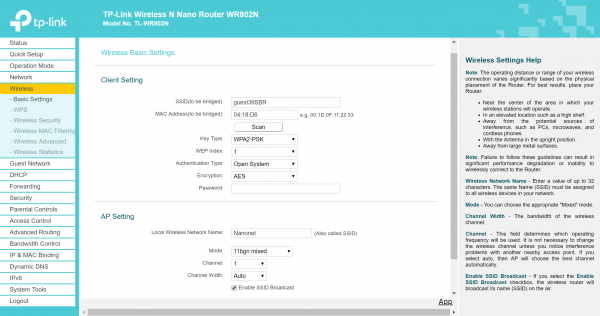 Your first step is to set up your own private WiFi network with appropriate security, restrictions etc. I'm not going to go through this for this article but note that this is a fully functional router so I can do things like MAC filter, turn WiFi on and off at scheduled times, change my encryption, set up a guest network etc.  So the important thing above is that I have logged on with the default details and set up a WiFi network called "Nanonet" with WPA2-PSK setup. All done via a web browser (even via a mobile device with a bit of scrolling  🙂 ). All my devices are then set to remember and auto-connect to this network.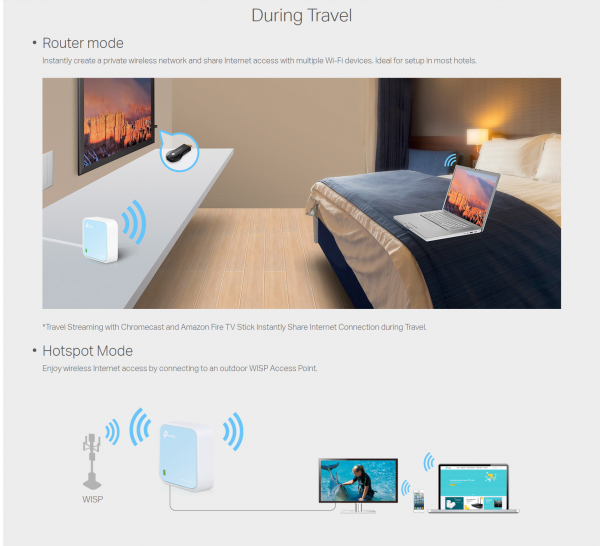 So have you ever found yourself in a hotel using their public WiFi or with no WiFi?  This can have a number of issues and these can be addressed with the above two modes:
Router mode:
The hotel doesn't have WiFi and your device doesn't have an ethernet port? Just plug the supply hard wired ethernet cable into the router and the WR802N creates your own WiFi network.  This has a number of advantages:
You almost instantly have a full private routed wifi network which separates you from the hotel's wider network and since all my devices already know to connect to my personal Wifi Network "Nanonet",  no additional configuration required on a device end. Traffic not intended for my devices shouldn't be routed through.
If the hotel has a login screen you only have to do this for the first connected device, as the router presents a single address to the network and all additional devices appear as coming from the single router address
Having your own WiFi network means you can get things like Chromecasts or Fire Sticks to work (where the hotel has a login screen which these devices don't support).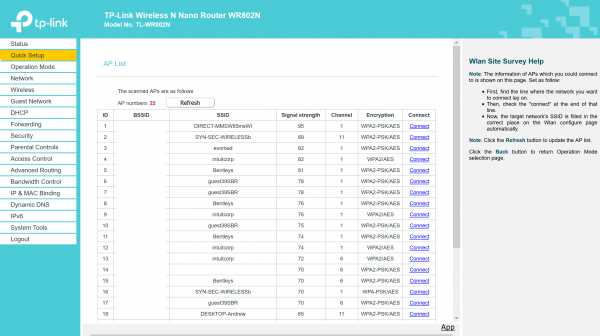 Hotspot mode:
I've lost count of how many hotel rooms I've stayed in where I'm sure they've given me the furthest room from the WiFi Access Point. WISP mode allows you to connect to another hotspot and use that WiFi as your "WAN" source.  It's as easy as running the wizard in Hotspot mode, scanning for available WiFi networks, connecting and logging into the one you want and you again get all the advantages listed above in router mode but you're connected via WiFi rather than wired connections. In this case, the ethernet port on the device becomes a standard ethernet port, so you can connect a wired device as well if you want to.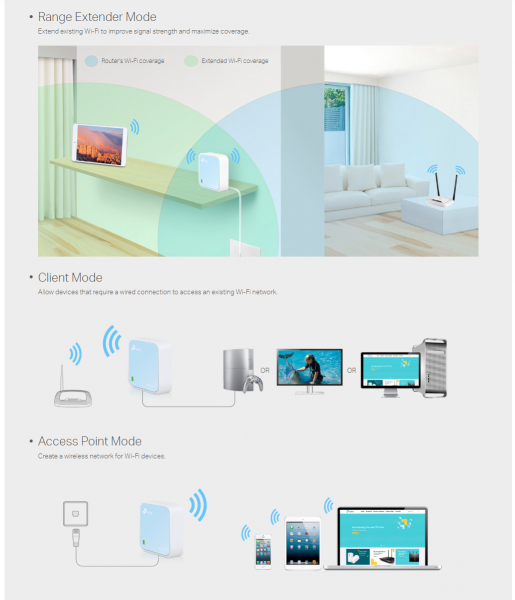 The unit can also be used in:
Range Extender mode:
Got a part of the house where you just can't get a WiFi signal, need to boost or extend the signal?
Client Mode:
Have a (older?) device that has wired ethernet but no WiFi?  Connect this unit up to WiFi enable that device.
Access Point mode:
Just need WiFi access? Connect this up to your router and you are WiFi enabled.
I'm not going to go into too many details or get technical here but hopefully, the above pictures and text explain the basics of the flexibility of the unit. I'm also not going to go into all the options available as a router either, but you can do all the standard stuff you can with a full size router (DHCP, Dynamic DNS, MAC filtering, Guest network, Port forwarding etc).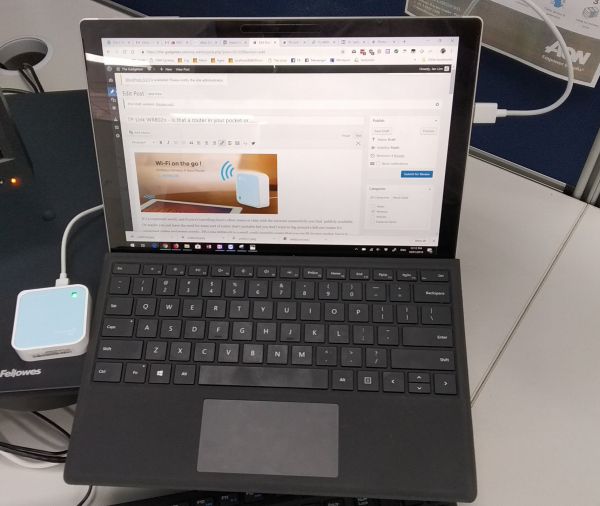 The other advantage of the unit is that it runs off micro USB at 5v 1A.  This means it can be powered in many different ways:  via the supply 5V 1A AC charger, via your standard mobile (cell) phone 5V charger,  via a USB port on a notebook or even via a power bank.  When traveling I'll often use the unit in Hotspot mode with the unit connected to the USB port of my Surface Tablet, easy as. You can even run it off the 12V socket in your car with an appropriate USB adapter and have a WiFi enabled vehicle (if that tickles your fancy 🙂 )
My primary uses:
I use this extensively when traveling in both router and hotspot mode.  The additional security of having a separate network, the fact that I can set up all my devices to connect to my own personal WiFi network and not have to register multiple devices on a "foreign" network and the additional "boost"  I get when I hotspot to a WiFi network (note of course that amplifying a really bad signal, still results in a really bad signal 🙂 ) make this a very versatile unit.
The other primary use I have is to extend my work network in access point mode.  There's a black spot in a very inconvenient place (the conference room) where I need WiFi to do demonstrations.  I didn't want to bring in a big, antenna laden router and just wanted something small and discrete that IT wouldn't pick up on 🙂 so this fits the bill nicely.
So what are the disadvantages? 
Obviously being powered by 5V 1a, this is not a "powerhouse" router.  It's never going to be the fastest nor is it going to have the best WiFi range.  This will definitely cover a small to medium room with its signal, more than sufficient for the purposes that this router is intended.  I have a wireless bridge at home and with my standard router (with big antennas) and I get around 12 Mbps, if I substitute in the WR802n, I get about 384 Kbps 🙂  It just doesn't have the wifi signal strength get to the source AP that's probably about 30 metres away.
What I like
Small portable size
Powered via 5V 1A
5 flexible modes
What needs to be improved
Not the fastest router
Not the best WiFi range
Final Thoughts
This is a handy little piece of kit both while traveling and at home. It's small size and low price is just cream on the top. If you have a need for portable WiFi solution and it's in the constraints of this product then definitely worth a look.
Price: Approx $25.99
Where to buy: TP-Link and Amazon
Source: The sample for this review was purchased with my own funds.