We use affiliate links. If you buy something through the links on this page, we may earn a commission at no cost to you. Learn more.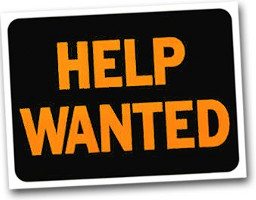 01/13/19 – I'm no longer accepting applications.
NEWS – Would you like to become a regular writer on the Gadgeteer and write about interesting gadgets and cool gear? I currently have 2-3 volunteer positions that I need to fill. Interested? Details on how to apply are listed below.
Work expectations:
New team members will start out writing news posts for a couple weeks. News posts are short articles and consist of 1-2 images and a short paragraph with a minimum of 200 words. Check out our past news posts to see examples of the type of writing and topics we cover.
If you are picked to become a permanent member of the Gadgeteer team, you'll have the opportunity to do product reviews. Team members who also write news posts on a regular basis will get preferred access review samples.
Compensation:
This is a non-paying position. Your "pay" will be the product samples that you'll be able to keep once you've written a review.
I'm not looking for professional freelance writers or guest posters to write fluff pieces just for SEO purposes. I'm looking for everyday gadget nerds like me and the rest of the team, who just love this stuff and aren't in it for the $'s.
Requirements:
1. You must have a firm grasp of the English language, the basic fundamentals of good grammar, and know the difference between "its" and "it's" and "your" and "you're". I don't have time to completely re-write your posts, so your writing skills will weigh heavily on my decision to choose new people for the team.
2. You must have above average photography skills and have the ability to take sharp, well-lighted close-ups of the products being reviewed. Dim, blurry images won't cut it.
3. You must be able to stick to deadlines. Reviews must be submitted within 30 days after you receive the product sample. If you can't stick to that deadline, then please don't apply.
4. Age and gender do not matter, but you do need to be located here in the US because the PR agencies that I work with generally will not ship review samples outside the country due to shipping hassles and expense.
How to apply:
Send an email to me: [email protected] telling me a little about yourself, including your age, where you live, what you currently do for a living, what types of products that interest you the most and why you think you would be a good fit for The Gadgeteer. I'll use this info to decide who I will ask to audition for a spot on the team by writing a sample review which will show me your writing and photography skills. I will then choose the best candidates to go through a trial period posting news. After that trial period ends, I'll decide who will become permanent team members. I'm excited to hear from you! If you have any questions before sending me your bio email, post them in the comments.