We use affiliate links. If you buy something through the links on this page, we may earn a commission at no cost to you. Learn more.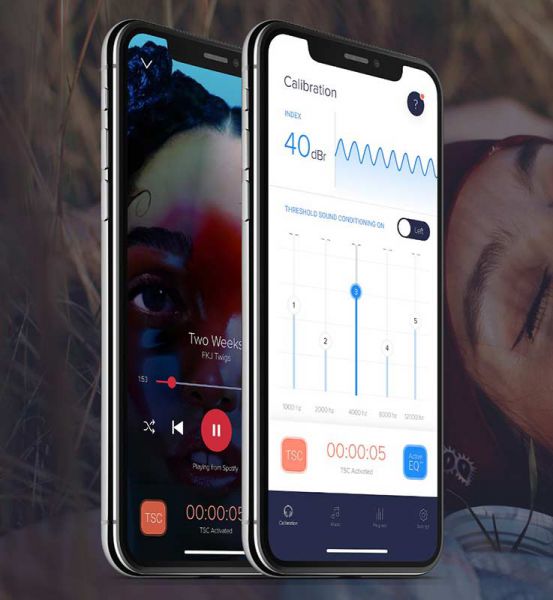 NEWS – We can go to the gym to strengthen our muscles and improve our overall fitness, but is there anything we can do to improve our hearing? Turns out there might be, and there's an app for that. Audio Cardio is an iOS app (there's an Android version coming soon) which uses a patented technology called Threshold Sound Conditioning™. This tech claims to enhance auditory function by 10 decibels or more.
But how does it work? The app tests your current hearing and integrates with many of your favorite streaming apps like Apple Music, YouTube, Spotify, and SoundCloud to deliver auditory stimulation and training through headphones or earbuds. While you listen to your favorite music, the app simulates the inner ear cells causing them to rapidly fire. It's like a HIIT workout for your ears. They recommend that you use the app for one hour a day for two weeks and then to continue using it to further enhance and protect your hearing. Audio Cardio will set you back $9.99 a month, so it's like a gym membership for your ears. Visit their site for more details including the results from a clinical trial that was done through Stanford University.