We use affiliate links. If you buy something through the links on this page, we may earn a commission at no cost to you. Learn more.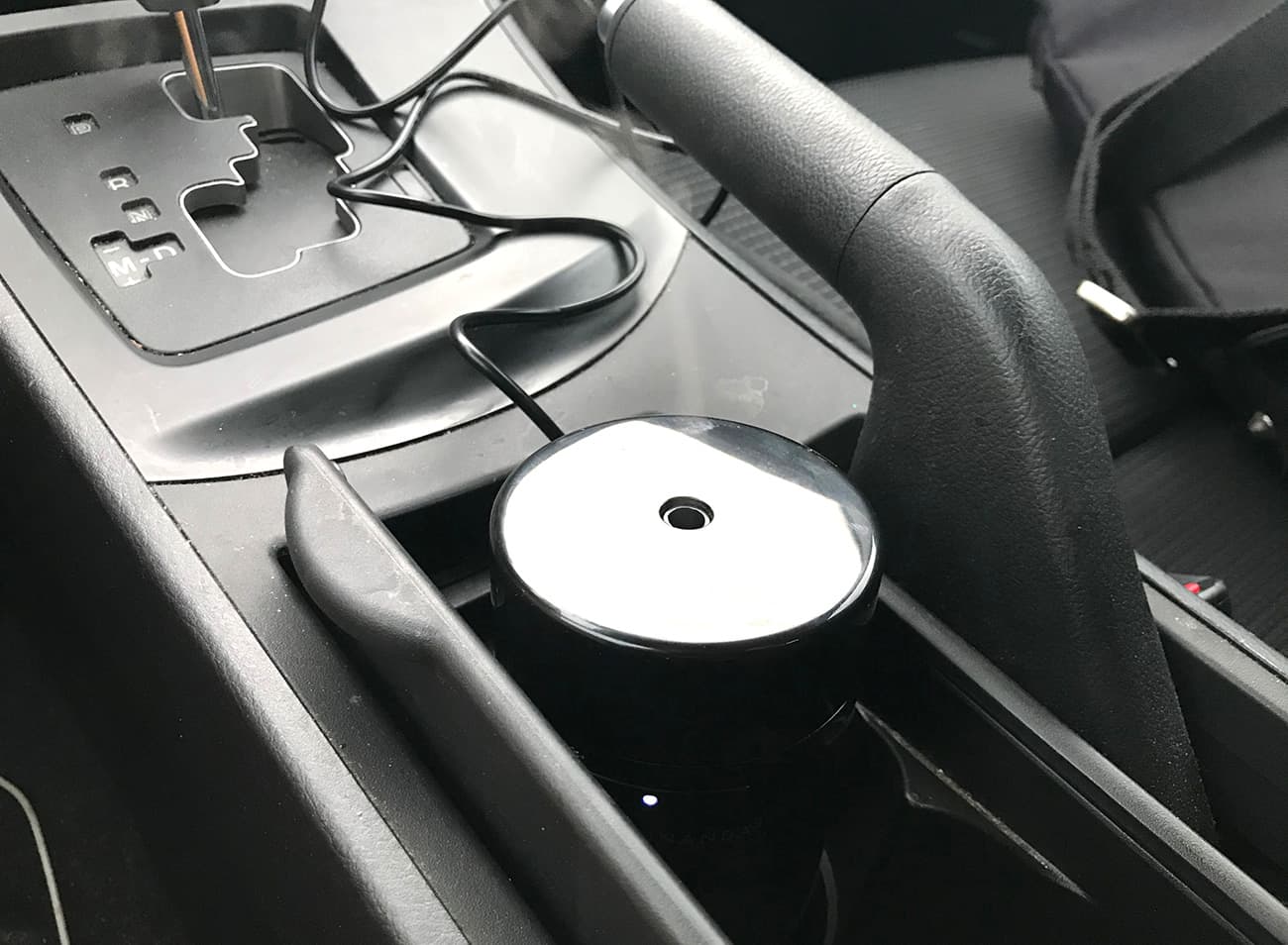 REVIEW – There's finally a unique solution to the problems of never finding the right auto air freshener scent and wishing you could use your essential oils in the car. Gurunada has you covered with their Mobile USB Car Diffuser. Read on to see how it works.
What is it?
Gurunada's mobile ultrasonic diffuser creates vibrations that are carried to the surface where oil is floating. The oil mixed in with water gets broken down and diffused into the air, filling the car with atomized essential oil.
Hardware specs
55ml reservoir
overheating protection
low and high modes
approx. 3-6 hours of mist time
USB cable draws power from car
What's in the box?
oil diffuser
USB adapter cable
DC car adapter
bonus free essential oil
Design and Features
I feel like before I begin this review, I should mention a couple of things about essential oils and their supposed benefits. From what I understand, there are wildly varying beliefs on the practical use of essential oils, naturally extracted from plants. Each variety of oil, such as lemongrass, peppermint, and lavender, is purportedly useful for very specific things.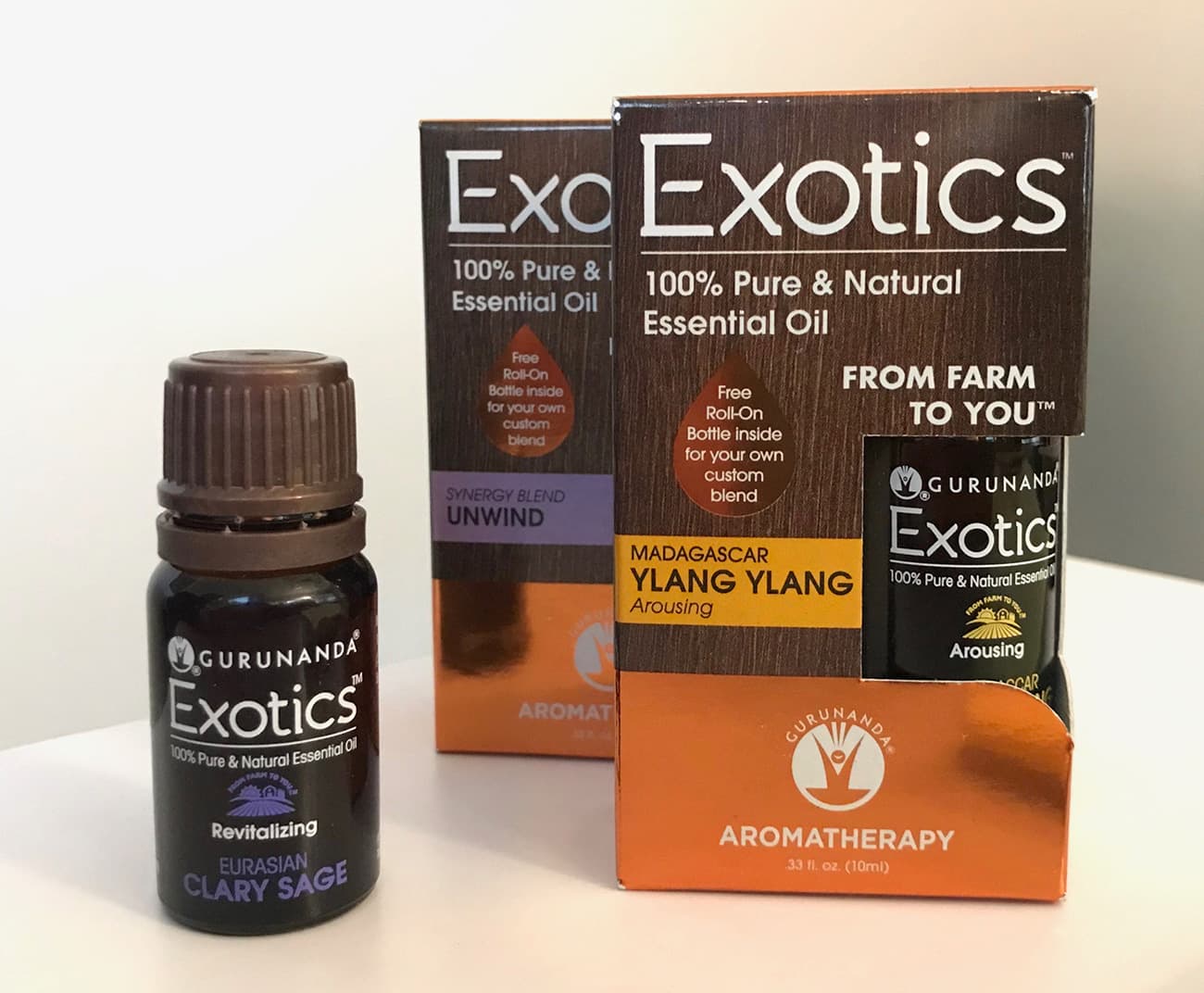 Some believe they're fine for smelling and relaxing. Others think they can be used to cure major ailments. And while I'm not discounting their purpose, here, I should mention that you should check with your doctor before using them as a substitute for any sort of medical treatment.
One last point, I found it funny that most of the scents that I received with the diffuser mention a calming or relaxing effect, which I'm not sold on being the best use for driving, an activity that requires alertness and quick reflexes.
Setup
Once you've got the diffuser in a secure spot, most certainly a cup holder near the power outlet, simply plug it in and fill the reservoir up to the line. Then put a few drops of your favorite essential oils. I'm sure that Gurunada would prefer you use their 100% oils, and they are quite nice, but I imagine you can put in any ones that you happen to have from other sources. You can mix and match to your heart's content, creating your perfect combination of scents.
Usage
Now you've got a little plastic container with water and a little oil floating at the top. You've also taken up half of your cup holders. Just saying. To turn on the unit, you simply press the button on the front once for high, twice for low, or a third time to turn it off. When the diffuser is set to high, the light on the button turns on. However, when it's set to low, the light turns off, making it difficult to tell if the unit is low or off, other than the mist coming out at 20 second intervals.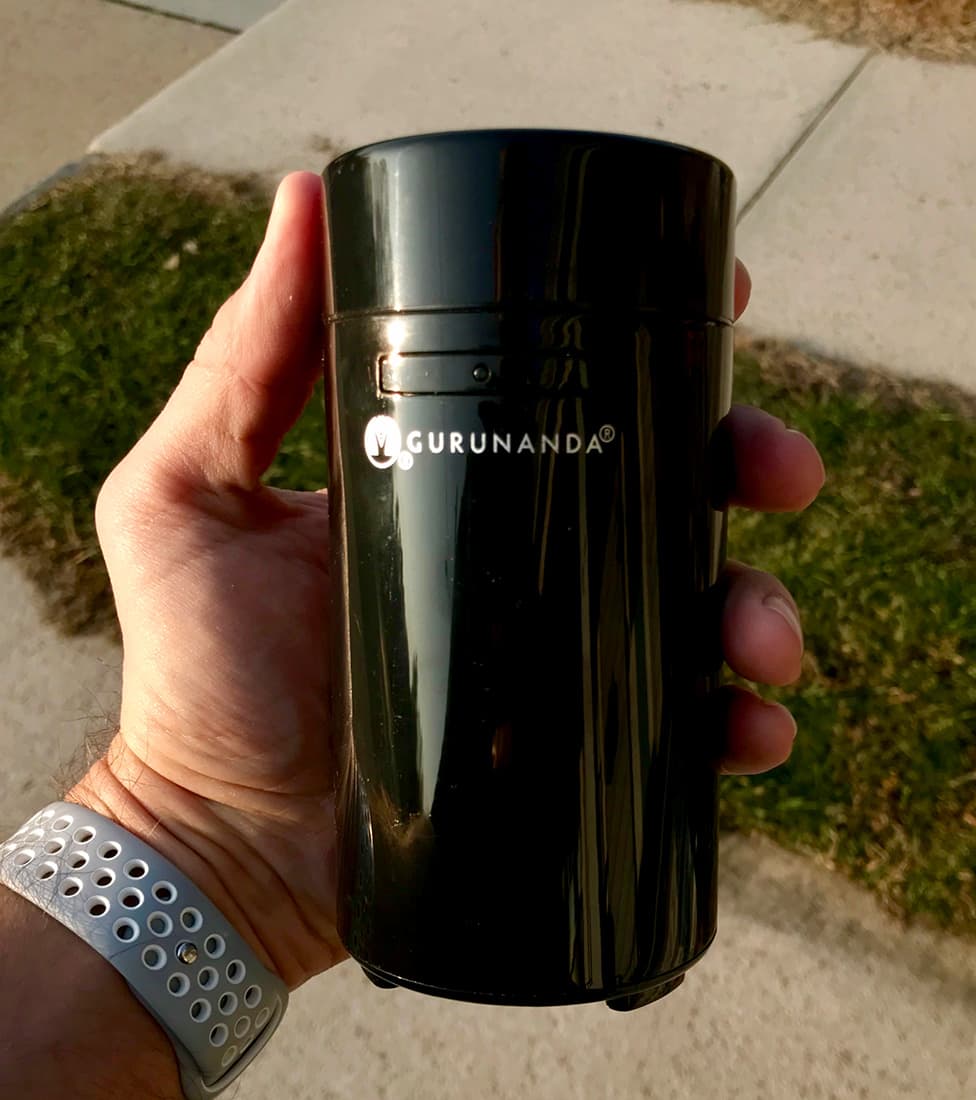 The diffuser works by creating ultrasonic vibrations, dispersing the water and oil on the surface and creating a fine mist that blows out the top of the unit like a tiny humidifier. It didn't take long for the car to fill the with the aroma of bergamot, one of the oils I received to test, and the only oil that promoted alertness. Plus, I love that scent … like a warm mug of Earl Gray.
Everything seemed to work perfectly for a while. Then I noticed the unit shutting off at random times. I discovered that if the water level isn't high enough, turning around a corner is enough to trigger the auto shut-off. It's designed to shut down when the water level is low enough, and my turning must have shifted the contents enough to make it think it was running low.
Maintenance began to become a problem as well. I don't usually take water in the car with me, but once I had this diffuser in place, I needed to remind myself to carry a refillable bottle so that I could keep the water at a level that didn't trigger a shut-off. And of course, a few more drops of oil are needed whenever you top off the water. So it does need some tending, especially vs. any regular 30-day car freshener.
Also, it is winter in PA right now, which means most nights are now below freezing. And since you've basically got a plastic cup of water in your cold car all night, you can bet you're going to find a bergamot popsicle waiting for you in the morning. Or even at the end of the workday.
The Gurunada website recommends to clean out the unit every few days to avoid buildup of oil. Not a problem if you have to take it with you every time you get out of the car.
Overall, the portable diffuser worked pretty well, provided you keep it properly fed and maintained.
What I like
diffuses a high amount of fragrance mist
compact, portable solution that works well
What needs to be improved
high maintenance vs regular air freshener
easy to trigger shut-off
can't be left in the car in freezing weather
Final thoughts
For the amount of maintenance and baggage that comes with this mobile diffuser — taking up a coveted cup holder, needing to store oil bottles in my glove box, futzing around with water levels and shut-offs — to me, it's more trouble than it's worth. Especially when I can just hang up a Little Tree from my rear view mirror and be done with it.
"Philistine!" cry the proponents of essential oils. I understand that's not the point of this unit. For what it was made for, a mobile USB-powered solution for diffusing oils in your car, it serves its purpose well, and I know a lot of people would be satisfied with it. Especially at the low asking price.
Price: $19.99
Where to buy: You can pick up the Gurunada Mobile Diffuser directly from their website and Amazon.
Source: The sample of this product was provided by Gurunada. You can find out more and check out their full line of essential oils and diffusers on their website.