We use affiliate links. If you buy something through the links on this page, we may earn a commission at no cost to you. Learn more.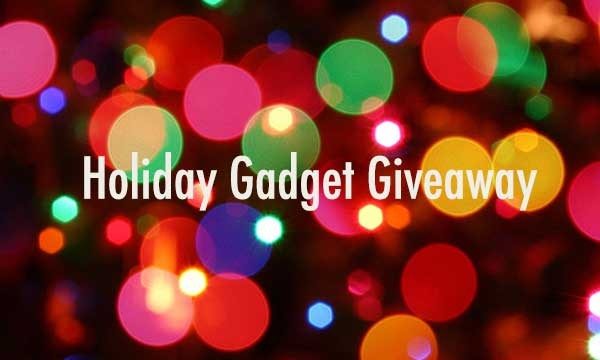 NEWS – To celebrate the holidays, we are giving away six awesome prizes. Entering is easy! Just answer three questions in a comment at the bottom of this post. And if you're willing to jump through a few extra hoops, you can get up to three additional entries which greatly increases your chances of winning. Please click through to read the details on the prizes and to submit your entries for a chance to win our Holiday gadget giveaway prize pack!
Prizes:
First place: One person will win a prize pack consisting of 1 of each of the 6 products shown below:
Lasso Compression Socks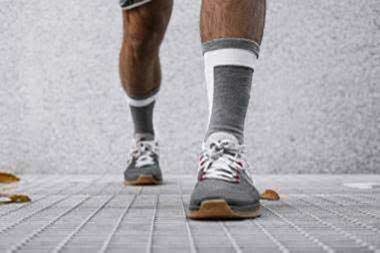 Lasso is the first in-garment joint support that was created with medical technology that prevents ankle rolls by 75%.
Lasso socks utilize the science of medical taping to form a pattern of compression that surrounds and complements your ligaments and tendons
Lasso's special blend of yarns mimic the support of kinesio taping & shorten the timeframe of existing injuries
Formed with high tensile strength fabrics that create pressure along critical ankle muscles and ligaments
Patent-pending technology stimulates the reactive support of ligaments and tendons in the foot
Lasso studied kinesio-taping and ankle braces to create an all-in-one ankle support solution that is built into the comfort of an athletics and sports sock for men, women and kids
For runners, athletes, kids, military and those with ankle injuries and worn by many pro-athletes, including investor NFL legend Champ Bailey
Price: $29.99
Read our review: Lasso Compression Sock review
Available at: www.lassogear.com.
Tile Pro and Tile Mate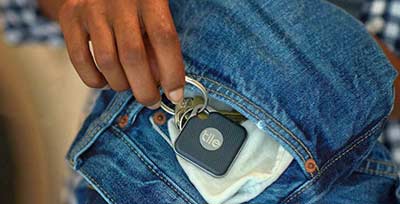 Tile Pro and Tile Mate Bluetooth trackers will make sure you never lose your stuff again.
Tile has updated the Tile Mate and Tile Pro models, which will now include longer range, louder volumes and replaceable batteries – one of the leading pieces of feedback from customers.

Tile Pro will have increased ring volume, and Bluetooth range for both products will expand as well.
Price: $20 – $35
Read our review: Tile Mate and Tile Pro Bluetooth trackers review
Available at: Tile
PhoneSoap: PhoneSoap 3

The first and only cellphone charger that cleans and sanitizes your phone while it charges, leaving your phone cleaner than when you bought it.
UV-C light sanitizer kills 99.99% of germs multiplying on your phone in just 10 minutes
Fits all phone and case sizes
Acoustic audio amplifier allows you to hear alarms and notifications so you can leave your phone in the PhoneSoap overnight
Two charging ports allow it to act as a universal charger for any device
Comes in 7 fun colors
Microfiber cleaning pad included
Price: $59.95
Available at: PhoneSoap.com, Amazon.com 
Eve Room (2nd Generation)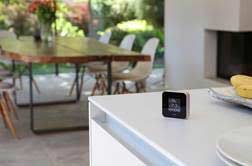 Compact, Newly Redesigned Air Quality Monitor with HomeKit Technology
Indoor air quality, temperature and humidity sensors. Customizable high-contrast E-Ink display with anodized aluminum body
Precise measurements and historical data can be viewed via the Eve app
Micro-USB-rechargeable battery lasts 6 weeks or longer
Support for sensor-based automations of other HomeKit-enabled accessories
Fast and easy configuration thanks to Bluetooth Low Energy technology, no bridge required
Requirements: iPhone, iPad, or iPod touch with iOS 11.4 or later
Automation & Remote Access: HomePod, Apple TV with tvOS 11 or later or an iPad with iOS 11 or later set up as a home hub
Dimensions: 2.1  x 2.1 x 0.5 Inch
Price: $99.95
Available at: evehome.com, Amazon
Kano: Computer Kit Complete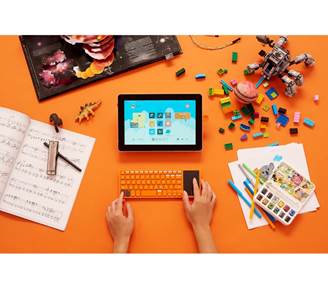 Build-it-yourself laptop is a powerful learn-to-code tool designed to unlock potential and unleash creativity
Fully working computer featuring a web browser, YouTube, Google Docs, Wikipedia, WhatsApp, Google Maps and more apps access online
Share your creations on Kano World, and play and change the rules of games created by friends
Get creative with your technology: hack Minecraft; create art with Javascript; code shapes and patterns; follow along with Story Mode to learn about hardware, software and code; solve a mystery and choose your own adventure using Linux commands
100 step-by-step challenges and tutorials guide people of all ages as they learn to code and begin to understand loops, variables, and logic
Build and code your own Raspberry Pi 3-powered portable computer, with a 10.1′" HD screen, speaker, wireless keyboard, sound sensor and battery.
Price: $249.99
Available at: kano.me/store, Amazon
Roland: GO:MIXER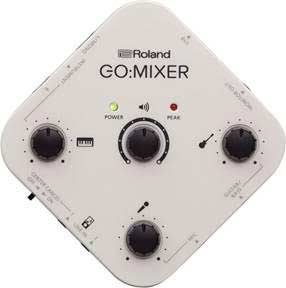 A compact audio mixer for smartphone video production that can be used with iOS and Android.
GO:MIXER connects digitally via an included cable, providing clear stereo sound that's a marked upgrade over using the phone's built-in mono mic or analog line input.
Supports connecting five sources at once via inputs for a vocal mic, guitar/bass, stereo keyboard, and two stereo line-level devices (such as music players, drum machines, etc.).
Powered by the smartphone connection, so no batteries are required.
Compact in size, just 3.75 inches (95 mm) square and 1.1 inches (28 mm) tall
One of GO:MIXER's line-level inputs offers a selectable Center Cancel function, which reduces the volume of the main vocal in a music track that's playing through the input. This is a great feature for singers, allowing them to create karaoke-style tracks on the fly.
Works with Roland's Virtual Stage Camera, New Beat Sync App and the 4XCAMERA App.
Price: $99
Read our review: Roland GO:MIXER audio mixer review
Available at: Roland and Amazon
How to enter (please read carefully – any missed steps and your entry will be disqualified):
Between now and 12/19/2018 midnight EST leave a comment on this page answering the questions below.
Would you like to see us do more video reviews or do you prefer reading written reviews?
What is your favorite gadget topic?
Are you a new visitor or a long time reader?
Get a 2nd bonus entry by subscribing to our newsletter:
You'll receive 3 emails a week with latest post info. Subscribe here.
Get a 3rd bonus entry by tweeting:
Celebrate the holidays and win six gadgets from The Gadgeteer https://the-gadgeteer.com/2018/12/16/2018-holiday-gadget-giveaway/
Get a 4th bonus entry by linking to The Gadgeteer home page on Facebook.
Make sure you come back to this page and leave a separate 2nd comment stating that you subscribed to the newsletter, a 3rd comment with a link to your tweet and a 4th comment with a link to your Facebook post. To get the links for Twitter and Facebook, just click the time stamp of your post and it will give you the page with that post so you can grab the link.
At some point on 12/20/2018, I'll pick 1 random winner using random.org. The winner will be contacted by email and will have 48 hrs to claim their prizes. If I do not receive an answer to my emails in that time period, I'll do other random.org drawings until the prizes are gone.
Rules:
1. Only one entry per person (warning: I check IP addresses).
2. Gadgeteer writers and their immediate family members may not enter this contest.
3. the-gadgeteer.com is not responsible for any lost packages due to incorrect shipping addresses.
4. the-gadgeteer.com is not responsible for the winner not accepting their prize offer within 48hrs. The winner will be posted on this contest page, in the contest page comment section and will be emailed using the email provided in the comment section. Check your spam folder.
5. Winner must have a US shipping address.
Update 12/20/18
The winner is comment #61 from Linda. Congrats to Linda and thank you to everyone who entered the contest and all the sponsors!