We use affiliate links. If you buy something through the links on this page, we may earn a commission at no cost to you. Learn more.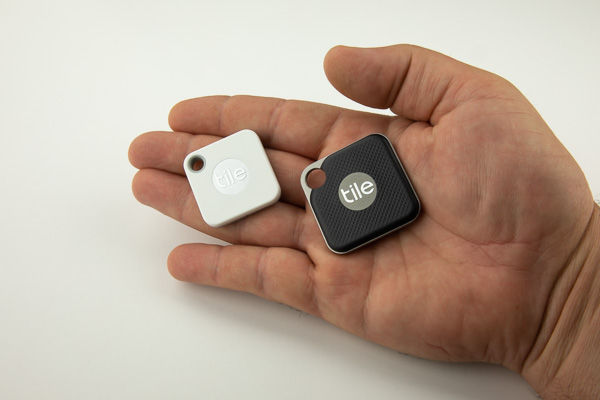 REVIEW – Tile's family of Bluetooth trackers make it easy to find your important items. I was hesitant to try them because I've never had very consistent behavior with Bluetooth tracking devices but read on to find out how the newly updated Tile Bluetooth trackers worked.
What is it?
The Tile Pro and Mate Bluetooth trackers are a small device that you attach to your important items and make it easy to find or track them via your smartphone. Tile sent me one of each, so I gave them a go.
What's in the box?
Tile Tracker
Getting started sheet
Warranty Information
Design and features
I normally don't lose things because I tend to always leave them in one of two or three locations. However, when I do lose them or someone moves them I panic because I normally go right to the "it's stolen" scenario in my head.
The Tile Pro and Tile Mate trackers are great little Bluetooth trackers that do exactly what they say, and they do it well.
The Tile Pro is a metal framed tracker with a range of 300ft (90m) and also has a louder speaker, whereas the Tile Mate is plastic with a range of 150ft (45m). The Tile Pro comes in black or white whereas the Tile Mate comes in white. They use replaceable CR2032 and CR1632 batteries respectively.
The smartphone app is available for both iPhone and Android. Once you install the app, you sign up for a Tile account via Facebook or Email. The app is simple but does everything you need it to do.
Setup is easy, simply follow the steps in the app to connect to a new Tile.
I placed the Tile Mate on my key ring and the Tile Pro on my camera bag. I was able to attach it to the tripod pocket, which not only keeps it somewhat outside of the bag and easier to hear but also makes it more difficult for someone to find. My office is in my basement and I have used it several times to determine that my camera bag was in my office and not left in my truck.
Simply put, the Tile app never failed to locate my Tiles each and every time I tried to locate them. Even from all the way across my house and from the upstairs to the downstairs. I've honestly never had a Bluetooth device work so well.
The app will also tell you how many other Tile users are near you. This could come in useful if you lose an item. When your Tile is out of the range of your phone's Bluetooth, it will have a "Notify when found" option instead of the normal "Find" option that rings your Tile. When this option is enabled, when any Tile user comes within range of your Tile device, it notifies you of the device's location. This works seamlessly and without the other user's knowledge or interaction.
Another nice feature of the Tile devices is that you can double-click the button on the Tile device to locate your phone. Your phone will even ring when on silent mode.
There is also the ability to set up a "Left Behind Alert" that will alert you when you leave home without an item.
What I like
It simply works as advertised
Replaceable battery
Discounts when purchasing packs
No maintenance, it just works
Find your phone feature
What needs to be improved
I didn't really find anything that I thought could be improved with the Tile products.
Final thoughts
It's refreshing to review a product that simply works just as it should. Tile also offers great discounts when you purchase packs of Tiles, saving up to 40% when you purchase a 4-pack (Pro 4 for $100, Mate 4 for $60). Check out the Tile website for all of their products and discounts.
Price: $35 Pro, $25 Mate
Where to buy: Tile and Amazon
Source: The sample of this product was provided by Tile.