We use affiliate links. If you buy something through the links on this page, we may earn a commission at no cost to you. Learn more.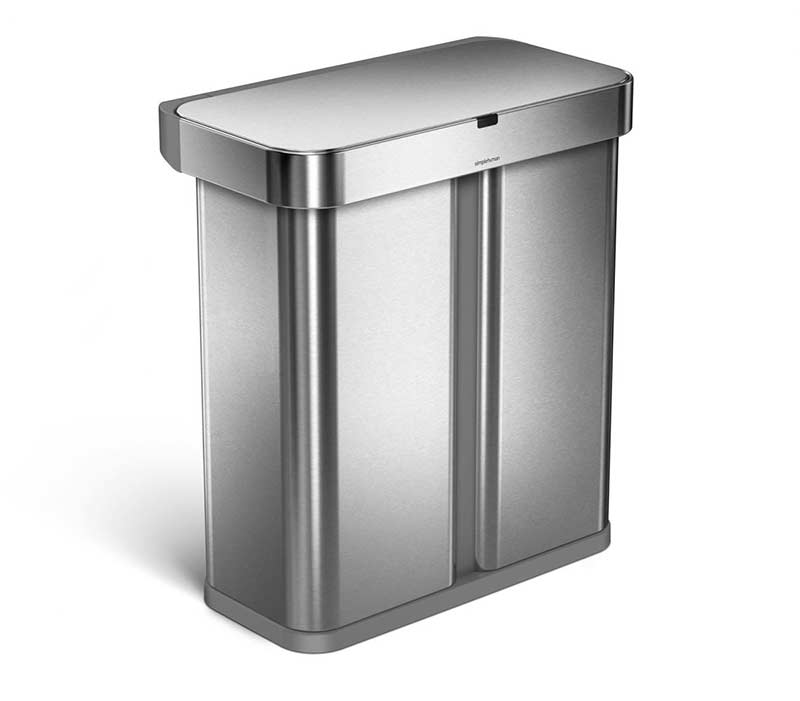 NEWS – Because it's high time that trash receptacles should not only hold our garbage but should also open the lid when we ask, I give you the Sensor Can by Simplehuman. The Sensor Can is a 15.3 gallon (58L) trashcan that has two different ways that it can be opened without having to touch the lid. You can wave your hand over the lid to open it with motion, or you can just ask nicely by saying "Open Can" with your voice.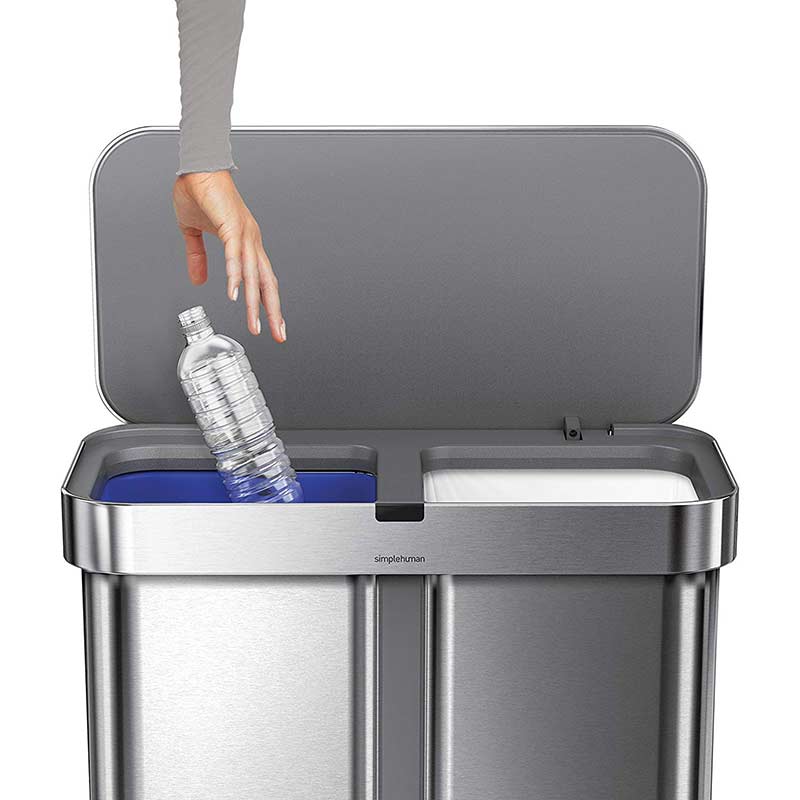 The ultra quiet motor will lift the lid and keep it open as long as you're standing in front of the trashcan. It will then close it automatically.
Inside the Sensor Can are two separate compartments. The larger 34L side is for your trash and the 24L side has a lift out bucket for recyclables. This trash can from the future even has a handy holder for your trash bags. You can buy a Sensor Can from Simplehuman from Amazon for $249. I bet Oprah has one!