We use affiliate links. If you buy something through the links on this page, we may earn a commission at no cost to you. Learn more.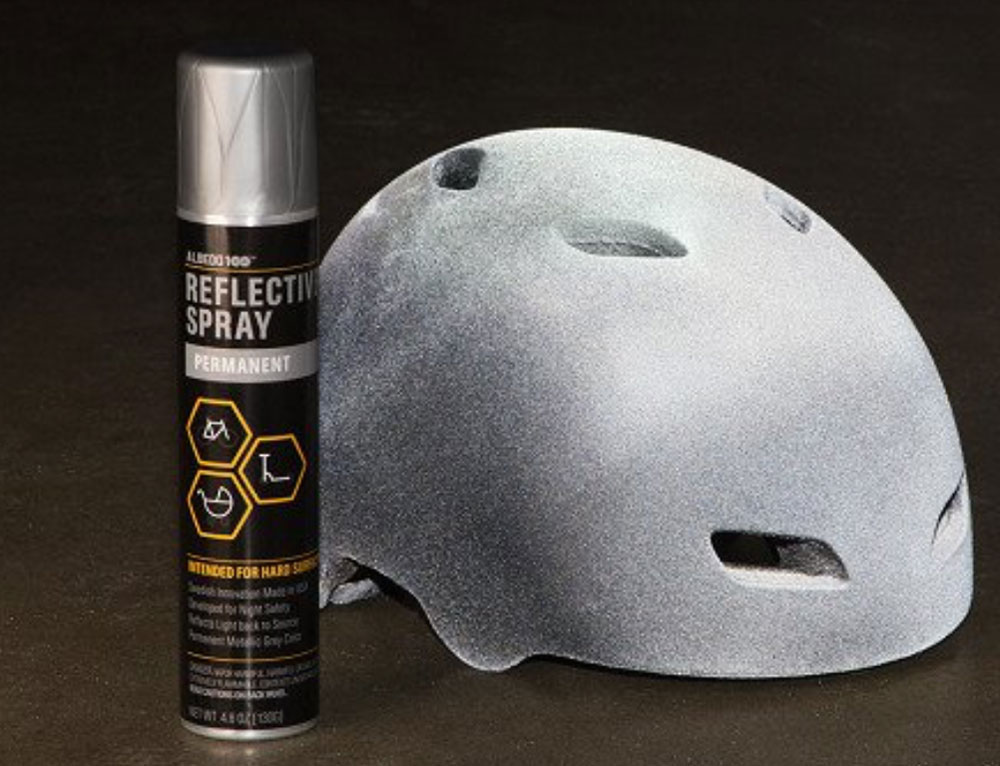 NEWS – Albedo is a measure of how reflective an object, usually a planet or moon, is – how much of the incident light is reflected by the object.  Despite how bright they are, the Earth's albedo is only about 0.3, meaning 30% of light is reflected, and our moon when full is only about 0.5, or 50% of light reflected.  The permanent reflective spray from Albedo100 would seem to promise to greatly increase the reflectivity, and therefore the visibility at night.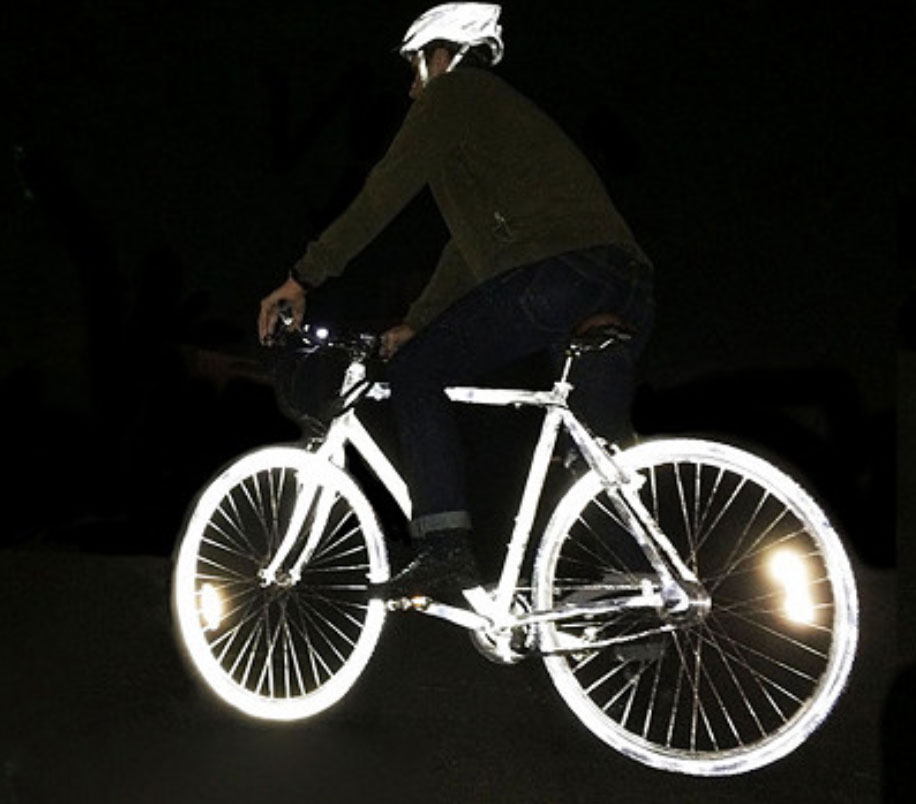 Albedo100's spray is a "permanent formula that dries a matte gray and can last up to three months, defying wind, rain, and UV rays."  It's intended for use on hard surfaces, and it works best on concrete, metal, stones, and wood.  Spray it directly on your bike frame, walking stick, sports equipment, shoes, or helmet to greatly increase your visibility and safety outdoors at night.
A can of Albedo100 permanent reflective spray is $18.95 at The Grommet.