We use affiliate links. If you buy something through the links on this page, we may earn a commission at no cost to you. Learn more.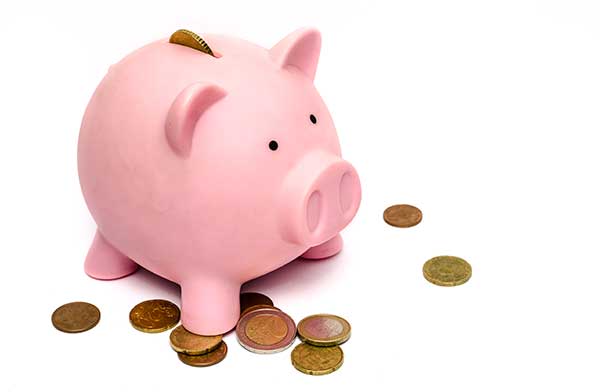 NEWS – This week we are bringing you information about three different crowdfunding campaigns that are currently running on Kickstarter and Indiegogo that will be of interest to bag freaks, and more.
Jacques 777 – Handcrafted Leather Backpack Designed by YOU!
Blurb by Bob Patterson

What is it?
It's a handmade leather backpack that is fully customizable — you use their online tool to pick all of the leathers and fabrics used in final assembly.
Why is it cool?
Jacques 777 is doing something really interesting here. They've developed an online tool that allows you to completely customize your pack with different leathers, fabrics, and zipper colors for each of the pack elements. Then the design is handmade to your specifications by artisans in Vietnam.
I was offered a pre-release model for testing and I can tell you that the quality of the finished product is outstanding. The construction & finishing are excellent. The layout features excellent usability, with multiple internal & external pockets to sort out all of your electronics and daily gear. I've gotten many compliments on it at the office already. I think I'll be using this bag for a long time.
Where can I find more info?
The Jacques 777 campaign ends on 12/20/18 and they are still working towards their funding goal of $15,306. You can pre-order a Jacques 777 starting at $180, but some early-bird pledges at $144 are still available. After the Jacques 777 campaign ends, rewards are estimated to start shipping in March 2019. Visit their Kickstarter page for all the details.
Somiflash: World's Smartest 1TB flash Drive
What is it?
Somiflash is a flash drive that can stream wirelessly to other devices.
Why is it cool?
The Somiflash is cool because it's not only a large flash drive, but it can also stream wirelessly to up to 12 other devices simultaneously for up to 10 hours without needing a connection to the internet. You can also stream 4K video from it and add a micro SD card for even more storage.
Where can I find more info?
The Somiflash campaign ends on 12/17/18 and they have already met their funding goal of $3,500. You can pre-order a Somiflash starting at $89 for the 256GB version. After the Somiflash campaign ends, rewards are estimated to start shipping in February 2019. Visit their Indiegogo page for all the details.
The World's Most Creative Lighting
What is it?
Light by RocketLife is creative software and hardware designed to let you add custom LED lighting to almost anything. The core system includes the LightBox Bluetooth processor, a 2-meter strip of addressable LEDs, the LightMobile app, and Light Effects Designer software for Mac and Windows.
Why is it cool?
RocketLife's background is in digital visual effects (team members won two Primetime Emmy Awards), so they set out to build a new way for people to tell stories with light. Unlike most LED systems that show only one color at a time or preset patterns, Light by RocketLife creates rich color transitions, sparkles, and natural motion effects. You can select presets with a tap on your phone, or easily create your own animations with the drag-and-drop software.
LightBox can run from its internal battery or external power, and it supports a wide variety of popular LED strips, strings, and grids. It can drive seven groups of LEDs at once, each with three layers for crossfades, gleams, and sparkles. Adding animations is as simple as loading a photo of your project into the software and drawing virtual lights on top. You can even connect sensors and sound modules to LightBox to make games and interactive art.
Where can I find more info?
The LightBox campaign ends on 12/13/18 and they are close to meeting their funding goal of $10,000. The core system has an Early Bird price of $99. Other packages include additional LEDs, power supplies, and sensors. After the campaign ends, RocketLife estimates rewards will start shipping in April 2019. Visit their Kickstarter page for all the details.