We use affiliate links. If you buy something through the links on this page, we may earn a commission at no cost to you. Learn more.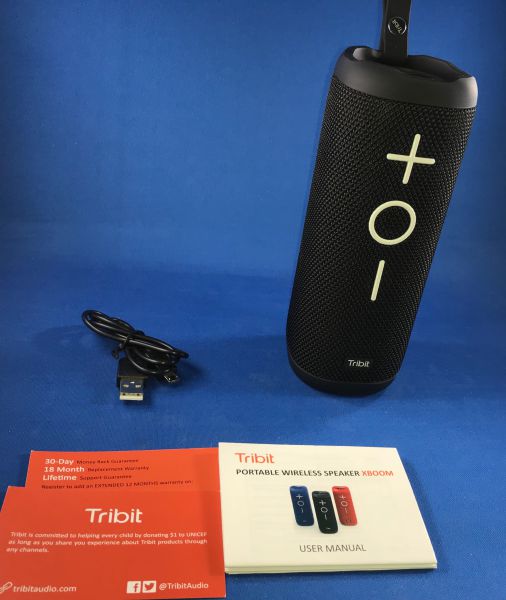 REVIEW – Tribit may not be the first name you think of for Bluetooth speakers, but that is beginning to change, based on several of their last few releases. I was sent their Xboom cylinder, a black, fabric-covered monolithic unit that stands 7" high and is 2.5" in diameter. With three prominent buttons stacked in the "+", "O" and "-" shapes that have become popular, it stands out by not standing out. You hear it, but don't really notice it. And that's a good thing, to me.
Note: Photos may be tapped or clicked for a larger image.
What is it?
So, the Xboom enters the crowded fray of being a Bluetooth speaker that will accept AUX connections from those few devices that still have headphone jacks. There are prominent speakers on both ends, but much of the sound also radiates from under grille mesh that surrounds the entire devices. I cannot tell by feel or listening just where that sound is coming out. The whole device just seems to radiate sound, which may be why they semi-permanently attached a 1.5" loop of plastic strapping to hang it on your handlebars, belt loop, pack, or whatever.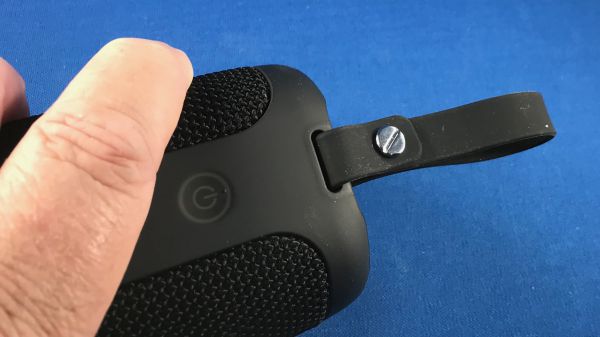 Hardware specs
Audio – Bluetooth version: V4.2
Waterproofing – IPX7 Completely Waterproof
Driver size – 2 x 45mm, 2 x Passive radiator
Output power – 2 x 12W
Battery –

Playtime: Up to 20 hours (varies by volume level and music files)
Charging time: 4 hours @ 5V/2A
Capacity: 3.7V, 5200mAh

Weight – 545g /19.2oz
Dimensions(H x W x D) – 68 x 180 x 68 mm /2.68 x7.09 x 2.68 in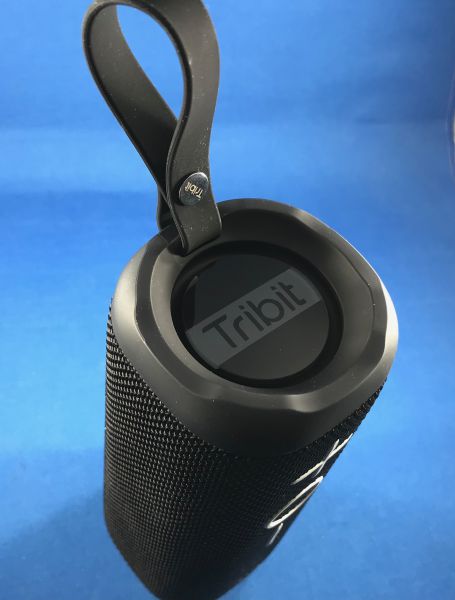 What's in the box?
Xboom speaker unit
Charging cable
Warranty/instructions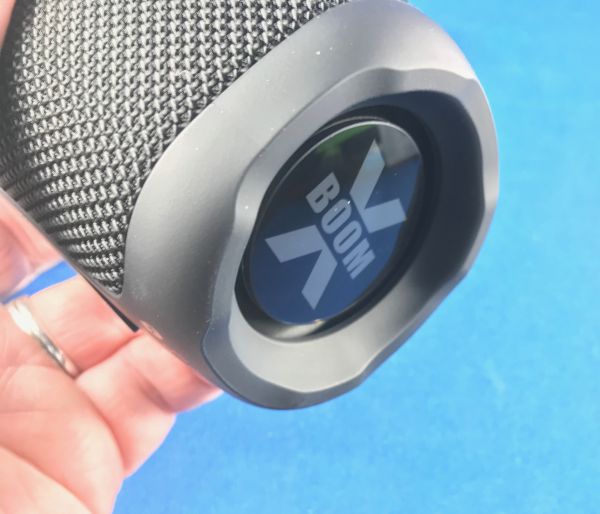 Design and features
The Xboom (I'm not even going to comment on the name, it's so bad) from Tribit has a fabric outer layer that hides speakers that project sound in all directions. Rather than trying to tune it to be heard by rotating it around, the Xboom just projects sound all around. It's hard to tell where the sound is coming from even when you put it up to your ear!
I enjoy listening to music, and while I rarely have it on at home, due to living with introverts, I like it loud enough to hear the details. Having spent time in many different ensembles in my years, I expect full-range sound with the limitations and characteristics of instruments audible: the hum of a guitar pickup when it's clicked on, the click of a violinist tapping the stand with their bow while turning a page, a mute tapping the bell of a horn as it's being inserted. These are the things that make music created by live, human musicians exciting to me. They're the things that let me know this is not just some synthesized stuff but actually performed by real people. And the Xboom brings this out, amazingly so for a small relatively inexpensive speaker.
My Lovely Bride has still not fully accepted my Gadget habit. A box arrives, and her first thought (and often, first statement to me) is "Why do you need another gadget?" Especially when it's something I already have more of than I can ever really use, like a backpack, battery pack, or today's item, a Bluetooth speaker. I just smile and show her the item, and say "Whadda ya think?" and she knows I am after a non-gadgeteer's viewpoint on first look, so she turns off her "Why did you buy that" alarm, and says "Nice. A little proud of those buttons, aren't they?"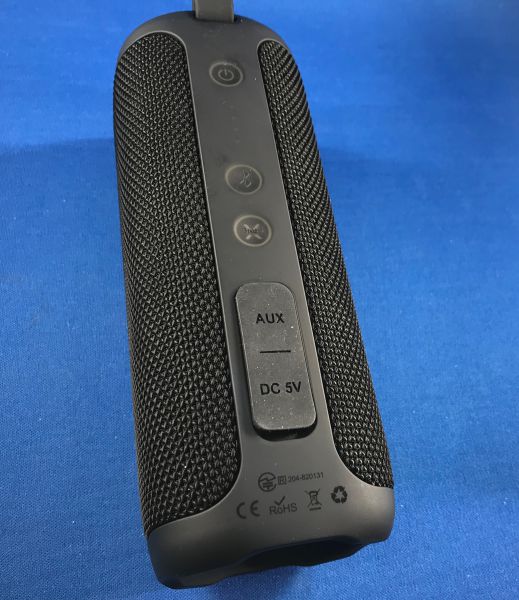 The rear of the column starts out with a soft-touch power button. A few inches of space later, there's a dedicated Bluetooth button, and then a button to turn on the XBOOM bass boost. Below that is a flap-sealed set of ports: AUX and microUSB DC in.
Performance
I found the Xboom to be a solid performer with Spotify's Acoustic Covers playlist, which has become my favorite Saturday jam. Vocals and all the various instruments come through clearly and accurately. Acoustic bass, mandolins, close-miked guitars are all crisp and well-defined. Give the cover of Prince's "When Doves Cry" from Sarah Jarosz or Imagine Dragons covering Taylor Swift's "Blank Space" a try. There's a lot of nuance in there, and reproducing it well is pretty tough. The XBoom matched any other speaker I have in the house for clarity.
What I Like
Waterproof (IPX7)
Solid, no soft spots on the case or in the sound projection
Hanging loop is large enough to actually use
What needs to be improved
Final thoughts
The stakes in the Bluetooth speaker game are rising quickly. IPx7 weather- and dust-proofing have joined sealed charging and AUX ports, and now Bluetooth 5 as what it takes to be noticed. Not that I'm ever going to take my speaker into a meter of water for 30 minutes, but knowing that it can still survive makes me a bit less nervous around a pool, a pitcher of Margaritas, or on a picnic with impending thunderstorms. Another feature offered is linking with a second model of the same or similar type to form a stereo pair. (Note to those providing units for review – if this is important to you and you want it covered in reviews, you may need to start sending pairs of pair-able units to your reviewers.) At $70, however, this is one of the first units I've considered buying a second one of to pair with the one I have.
Price: $99.99
Where to buy: Amazon
Source: The sample of this product was provided by Tribit.