We use affiliate links. If you buy something through the links on this page, we may earn a commission at no cost to you. Learn more.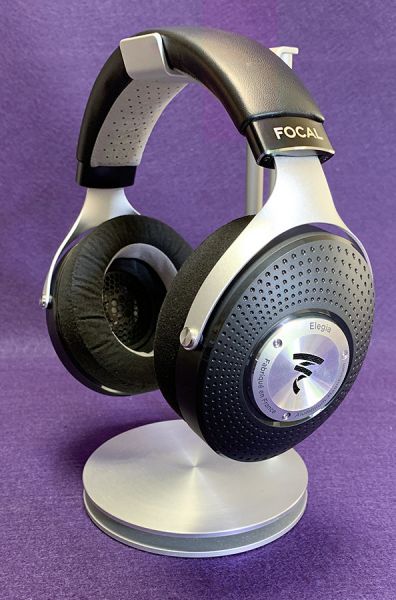 REVIEW – When I was given the chance to review Focal's new Elegia headphone, my first thought was to compare it to the slightly more expensive Elear headphone I reviewed earlier this year. The reason was simple: The Elegia is a closed-back design—good for personal listening in public places. The open-back Elear is best for private listening while alone, since those around you will be able to hear your music. The price difference was $100 between them and I thought it would make a fair comparison. I'm not so sure anymore.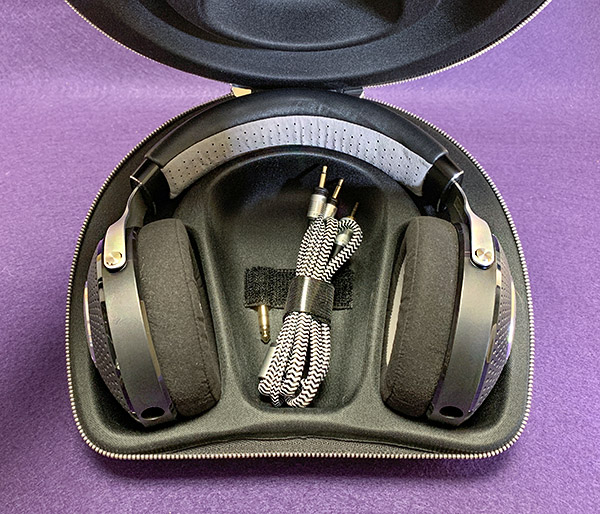 What is it?
The Elegia is the latest in a line of uber-expensive headphones from French audio company Focal. It's their first high-end closed-back design.
Specs
Type: Circum-aural (around the ear) closed back headphones
Impedance: 35 Ohms
Frequency response: 5 Hz-23 kHz
Speaker driver: 1.57″ 'M'-shape Aluminium/ Magnesium dome
Weight: 0.95 lbs
Cable provided: 3.94 feet asymmetric cable (3.5 mm TRS jack).
Stereo jack adapter: .25″
Hard-shell carry case: 10″ x 9″ x 5″ (250 x 240 x 120 mm)
Design and features
When Focal entered the headphone market, they started with affordable (for them) models that sounded great and appealed to different tastes. However, subsequent headphones have moved up in both build and audio quality with prices to match. For instance, Focal's Utopia headphone sells for an eye-watering $4,000! The Elegia is $900, so it's affordable—all things being relative.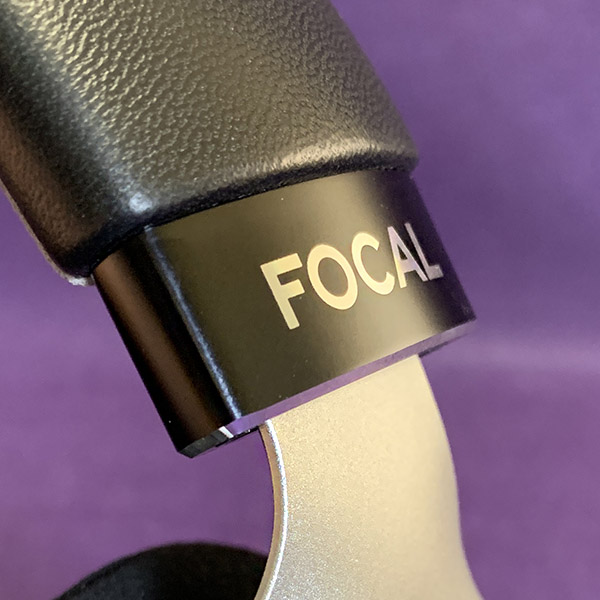 So what does a $900 headphone get you that a $200 headphone won't? Let's see, a more solid build, premium materials, handmade (in France), better audio (more on this later) and the Focal name. If you're unfamiliar with Focal, go online and look at their unique home speakers. $120,000/pair—yes, you read that right.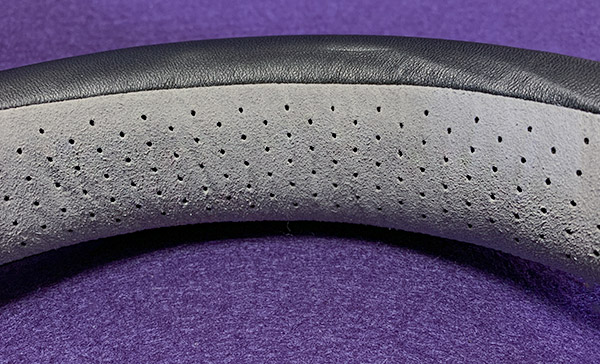 The Elegia headphone features extremely comfortable leather-wrapped microfiber headband and soft suede-like microfiber ear cups. Despite being a bit hefty in weight, they can be worn for a few hours with no issues. The headphone is built on an aluminum frame that feels solid. One caveat is the ear cups are plastic—although I could not detect any squeaks or loose-fitting parts.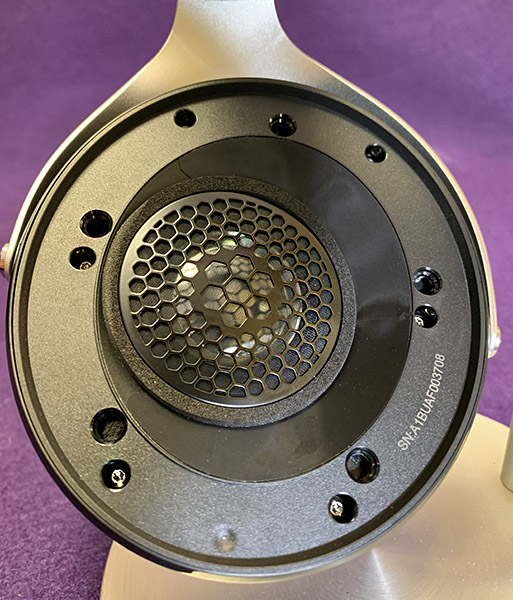 The ear cups feature what Focal calls an "M"-shape inverted dome speaker design. This speaker is angled towards the ear as opposed to being flat on the head as are most headphones. It's like room speakers being in front of you instead of being positioned at your left and right sides. This approach provides a more realistic soundstage. It's a subtle, but noticeable effect.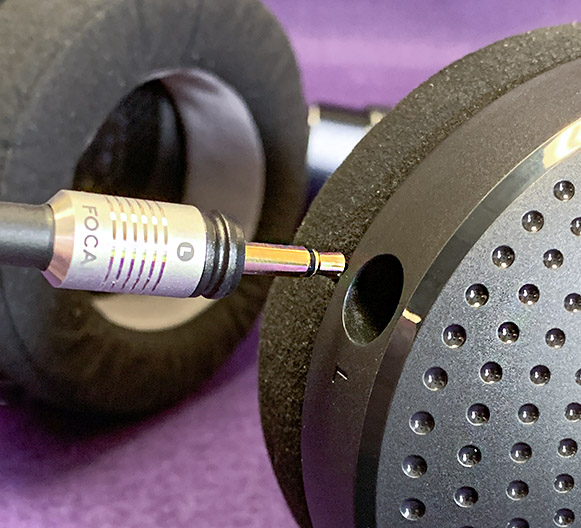 Elegia's cloth-wrapped cable is thick and splits apart with a mini plug connector for each ear cup. Because the Elegia can be used for commuting, Focal chose to include a mini plug as the main audio connector instead of the larger .25″ plug found on the Elear. Even with this welcome revision, I would be forever nervous about wearing such expensive headphones on a commuter train or subway. The included zippered case is quite nice and with a formed interior and rich-looking cloth exterior. Note that the Elegia headphones do not fold, so the case is a bit large to easily fit inside a crowded backpack.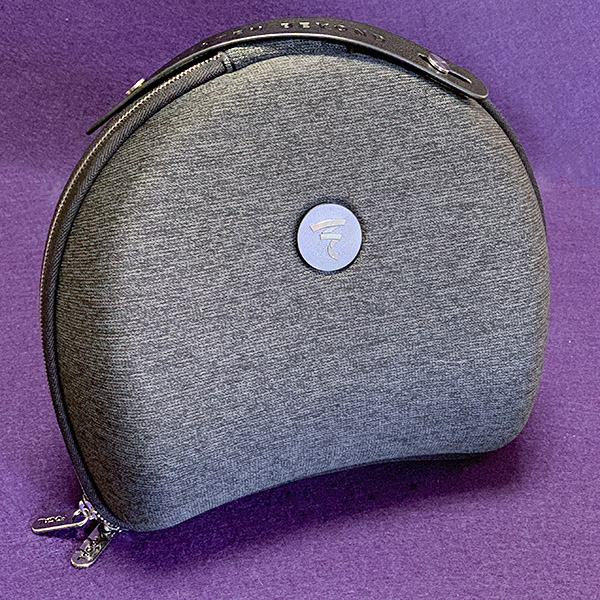 However, if you do choose to the Elegia headphones for either commuting or office, you will be rewarded with accurate, yet friendly-sounding music, no matter the genre. When I say friendly, that means that listening is fun. Some headphones are so accurate that music becomes more about how it sounds rather than how it feels. The Elegia headphones allow you to get involved in the music. The Elegia is also easy to drive at only 35 Ohms, making it work great straight from an iPhone—external amp not necessary.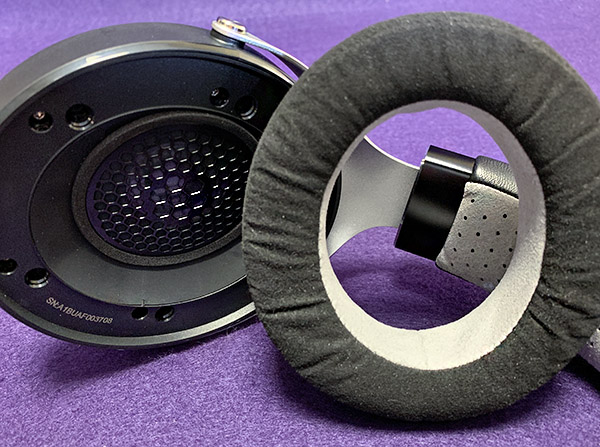 From its sinister howling to artificially filtered narration intro, you just knew that David Bowie's 1974 classic "Diamond Dogs" would not be like anything else released in the heady 70s. This dystopian album featured Rolling Stone's-styled guitar overlaid on a funky beat. The album becomes less harsh (the recording quality is not that great) and—dare I say—pleasant when heard on the Elegia headphones. On other headphones, the horns used can border on harsh, but not here. Bass is a bit lacking, but again, it's the recording and not the headphones.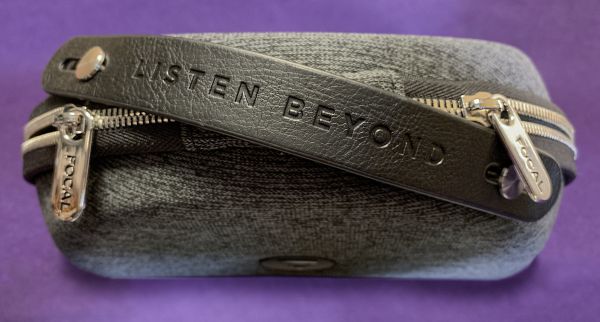 Even the live recording of Neil Young performing "Cinnamon Girl" on "Weld" becomes pleasurable with these headphones. The sheer power of this song comes through loud and nasty-sounding complete with all kinds of distortion from a towering wall of amplifiers. Soundstage is non-existent on this recording, but who cares? Just crank it up and the Elegia headphones will transport you to the front row.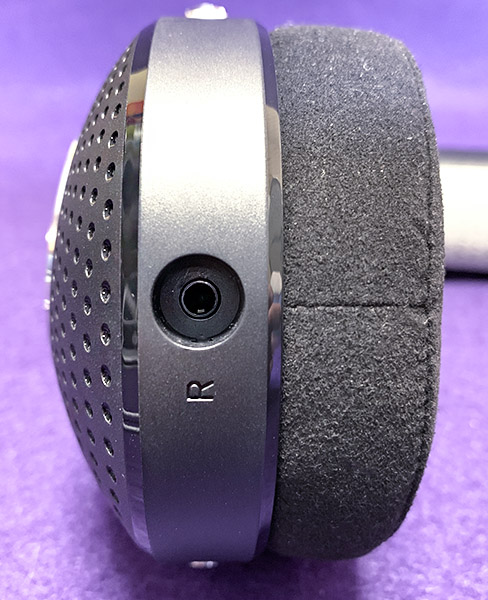 The beauty of Johann Strauss' "The Blue Danube" from the "2001-A Space Odyssey" soundtrack is reproduced with exceptional clarity. The Elegia headphones are able to capture the piece's wide dynamic range combined with the orchestra'a emotion-filled playing and reproduce it to perfection. I could listen to this over and over.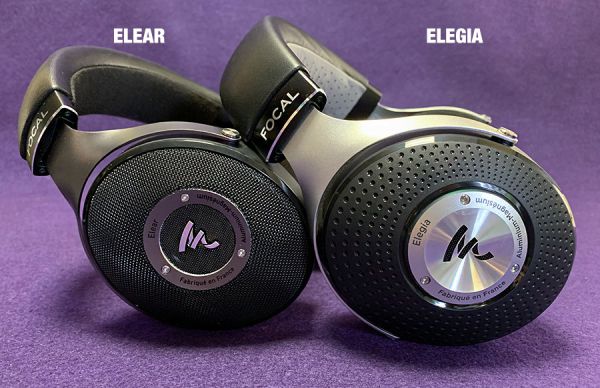 Despite how enamored I am with the Elegia headphones, here is where I have misgivings. First, I just think open-backed headphones—such as the Focal Elear—sound more real with their enhanced soundstage and spacial quaity than a closed-back ever can. I understand that the open-backed approach sometimes is not appropriate, but if I had $900 to spend on headphones, I would choose the Elear, pocket the difference and use it to purchase a cheap pair of headphones for commuting. Plus there is another good reason to consider the Elear over the Elegia. The Elear has been marked down from $1000 to $700, which leads me to believe it's either being discontinued or replaced with another model. Time will tell, but that kind of price drop can't be ignored.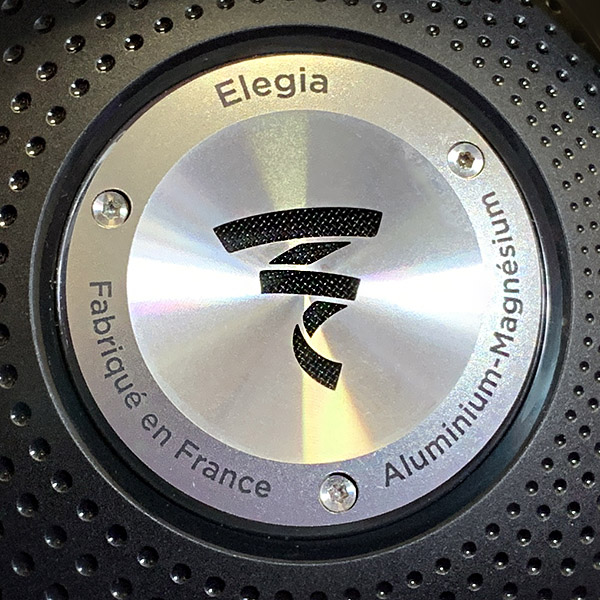 Understand that audio products are subject to the law of diminishing returns—meaning that the higher the price, the smaller the improvements. So the difference between $50 and $250 headphones is much greater than the difference between $250 and $500 headphones. However, the $200 difference between the $900 Elegia and $700 Elear crack—if not break—this law.
What I like
 The Elegia is one of the best sounding headphones available—at $900, they had better be.
What needs to be improved
Nothing to note.

Final Thoughts
Since the Elegia and Elear were so close in price, it appeared that the only difference was that one was open and the other closed. If you have the money and want a more personal experience, you can't go wrong with the Elegia headphone. However, if you want the most from your headphone, don't need to block out background noise and don't mind saving $200, I recommend trying out the Elear instead. Having said that, I'm going to miss the Elegia headphone (and the Elear sent for comparison) when they are returned to Focal.
Note: Since the Elear's price dropped from $1000 to $700, it leads me to believe it's either being discontinued or replaced with another model. Time will tell.
Price: $899 US
Where to buy:  Amazon
Source: The samples for this product were provided by Focal.