We use affiliate links. If you buy something through the links on this page, we may earn a commission at no cost to you. Learn more.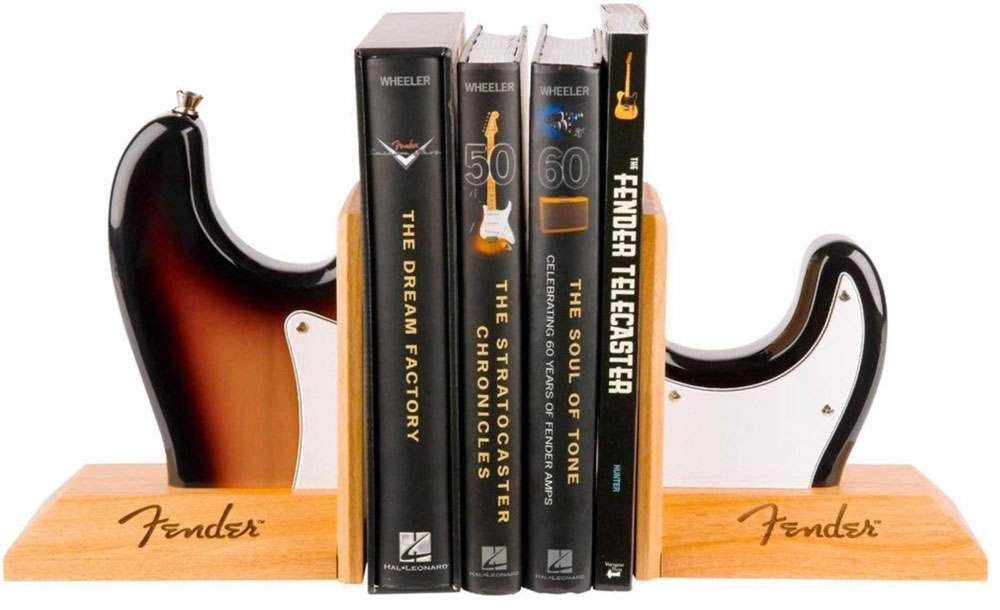 NEWS – I've thought about finding the perfect guitar gift for my husband, but I know I could actually never do that.    Despite having a guitar tech guy he uses to fine tune his guitars, Butch can spend ages staring down the neck of a guitar, adjusting tuning, checking out the finish, trying out the playability, and just staring at a guitar to determine if it's worth taking home.  Even if I knew exactly what he's looking for, I still couldn't know exactly if a guitar would be something he wanted – unless it was the original Chrome Boy, hand-signed by Joe Satriani, that is…  😉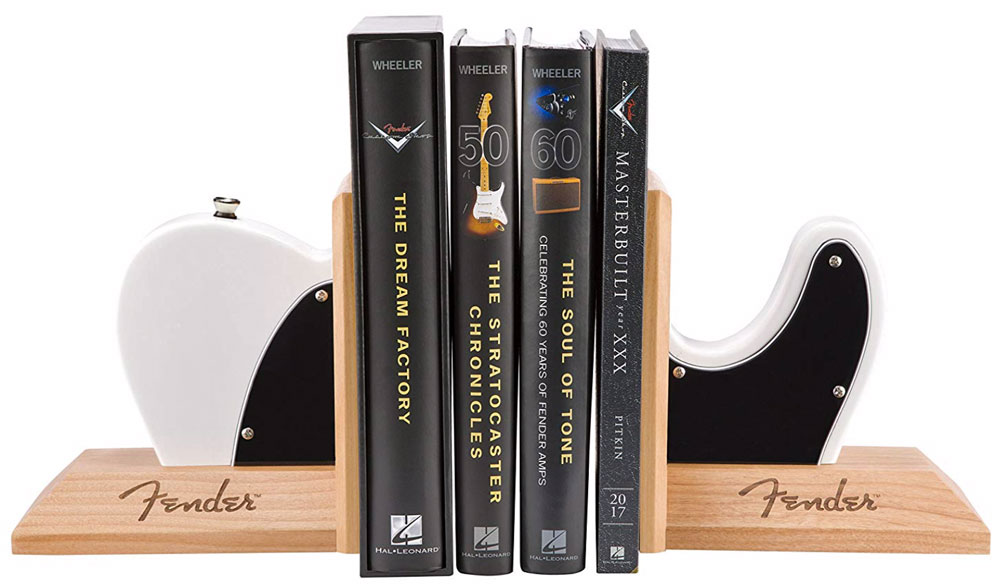 So, knowing I could never pick out the perfect Stratocaster for him, I could still give him a great Fender gift with a pair of these bookends.  They are crafted from the same materials used for Fender's legendary guitars at their Corona, Calif., facility.  These authentic factory collectibles are crafted from recycled alder wood and given the same treatments and colors used on Fender guitars.  Body styles available as bookends are the Stratocaster, the Telecaster, or the Strat bass body.  The Strats are available in black or sunburst with white pick guards; the Telecasters are available in black with white pickguard or white with black pickguard, and the bass bookends are available in black or red with white pickguards.  
The Fender guitar body bookends are $59.99 a pair from Fender's website.