We use affiliate links. If you buy something through the links on this page, we may earn a commission at no cost to you. Learn more.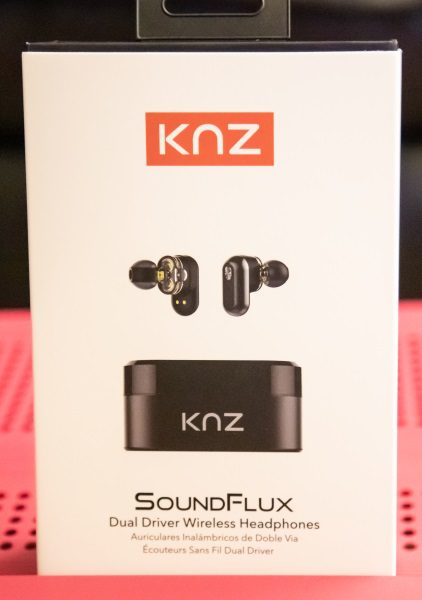 REVIEW – Here we go again as I continue my enjoyable challenge of finding the "perfect" earbuds for my taste. So far, I have enjoyed some beautiful contenders, but I still think that somewhere out there are earbuds that will "wow" me beyond my imagination. The SoundFlux Earbuds by KNZ Technology are the next contestants. Let's see how they do!
What is it?
The SoundFlux Earbuds by KNZ Technology are a pair of small and lightweight earbuds that like all others are designed for listening to music and conducting phone calls. As with most earbuds, they should be compatible with most Bluetooth equipped mobile devices.
What's in the box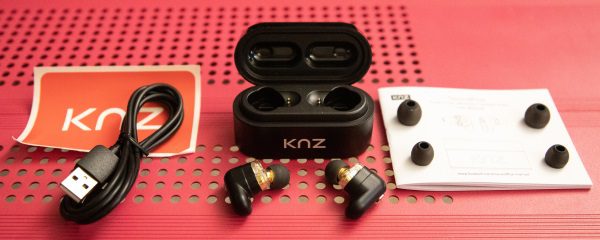 1 x Pair of SoundFlux Earbuds
3 x Pairs of Ear Tips
1 x Charging Case
1 x Micro USB Cable
1 x Instruction Manual
1 x KNZ Sticker
Design and features
The SoundPass mode allows you to be aware of your surroundings and engage with the environment without pausing your music or taking off your earpiece. You can turn it on to talk to people, noticing traffic; or turn it off to enjoy your own world.
Specifications:



Operating Instructions: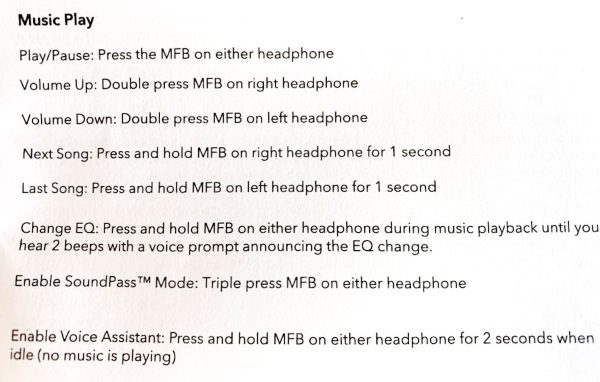 These earbuds are small and sleek and angled to fit easily and perfectly in your ears.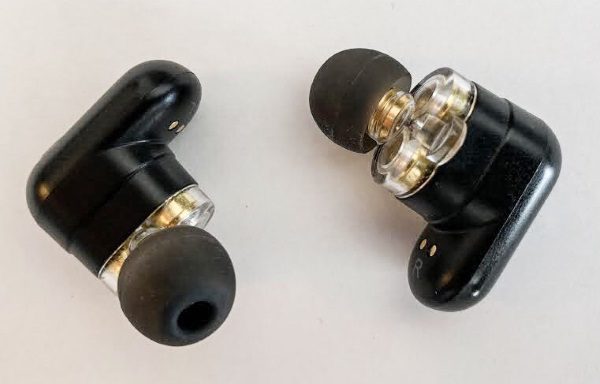 On the surface of each earbud, there is a sleek silver control button, and above it is a status LED.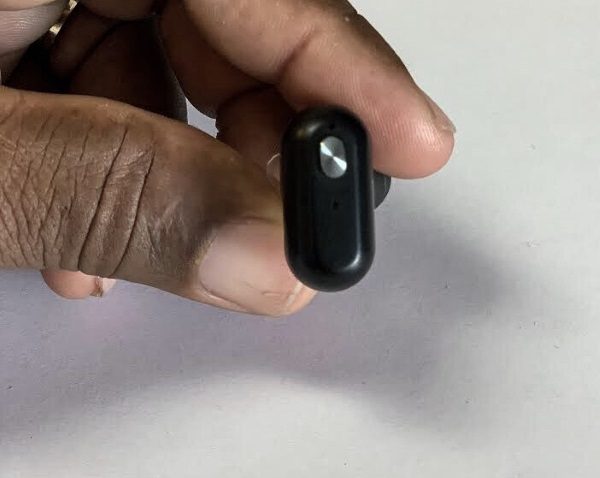 On the front of the case is the KNZ branding and on the inside, there are the 2 charging slots and connectors.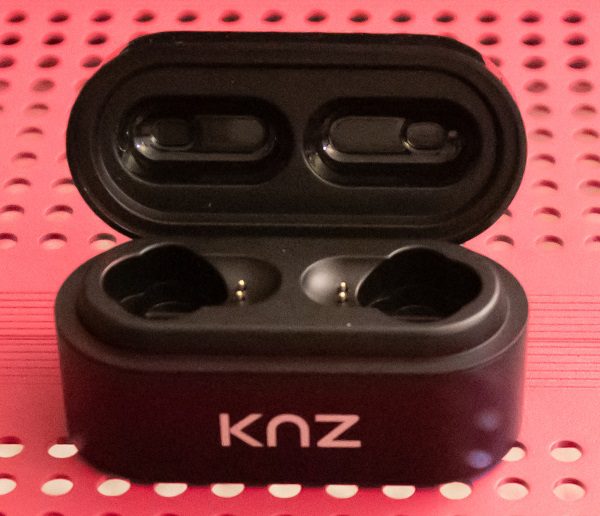 At the back of the charging case, there is an on/off charging button, a micro USB charging port and a status LED.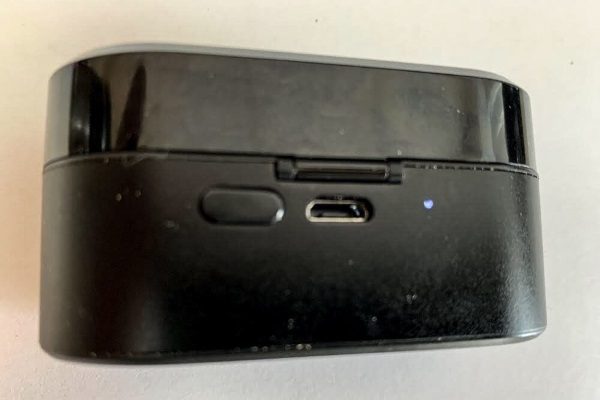 Performance:
The KNZ wireless earbuds are very attractive and comfortable despite what first appears to be an odd shape.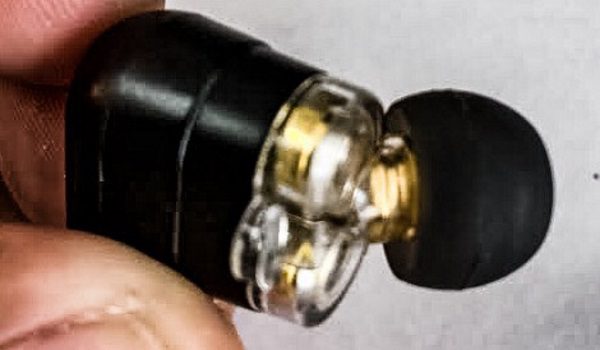 When I placed them in my ears it was obvious that a lot of thought was put into the design because they fit in a way that makes them very secure and they nicely match to the contour of your ears. They are also very easy to set up. Once you charge them and take them out of the charging case, they go into pairing mode and you just need to select them in your mobile device Bluetooth settings. These are the first earbuds that have managed to take my listening to an entirely new level where earbuds are concerned. In my opinion, these earbuds have managed to cross the line into entry-level audiophile category. The lows, mids, and highs are beautifully separated and smoothly co-exist so that every audio characteristic is nicely present.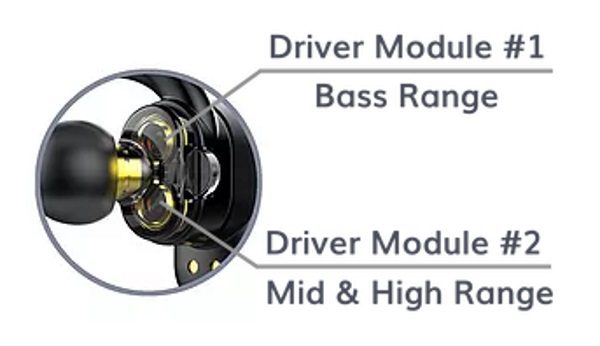 The maximum volume is as such that there is no distortion and the low frequency is also void of distortion. They do a great job of reproducing the pure musical genres of jazz and classical music as well as my other favorites, like easy listening, ballads, the classics, and gospel, and the reproduction is very detailed.
For phone use, they work very well and I did not experience any issues on either side of the conversation. The noise canceling works well, and the Bluetooth connectivity is rock solid.  I did not experience even one involuntary disconnection.
The only issue I encounter is that when I power off the charging case with the earbuds in it, or whenever it automatically powers off after charging the earbuds, if my phone is close, the earbuds automatically connect to my phone. In many cases when I cannot figure out why I am not able to hear a call I answer or make, or listen to audio directly from my phone, I realize that the earbuds have reconnected. The connection is very strong and the functional distance quite long, so this constantly happens when I am walking around my home. My current "fix". is to physically power them off via their MFB button.
What I like
The build quality
The design
The great sound
Great value for the price
What can be improved
For its price range and quality, I can't think of anything that can be improved
Final thoughts
For as long as I have been on this earbuds quest, I had my expectations set at a self-determined level primarily because I always believed that earbuds have many limitations that keep them from even scratching the surface of the audiophile category, which so far for me has been dominated by large over-the-ear headphones. These KNZ earbuds have redefined my expectations and made it harder for any future earbud contestants to claim supremacy. For now, KNZ owns the #1 position. Two thumbs up and well done!!!
Price: $74 (Intro price)
Where to buy: Pre-order via the KNZ Technology website
Source: The sample for this review was provided by KNZ Technology